As soon as customer raise their question about product on the marketplace, admin can reply question for customers. But marketplace is too big. To manage entire store is not a simple task. So for these reasons, in term of this blog, we will guide you "How to Manage Questions PrestaShop 1.7 by using Ap Marketplace PrestaShop Multivendor Module – Leotheme". 
On Leotheme, you have 2 choice with Marketplace Multivendor Modules. They are:
This tutorial includes:
Let's start!
I. How to Submit Question in PrestaShop Marketplace
On your marketplace, at the detail product page, as soon as customers have questions, then vendors & admin can reply.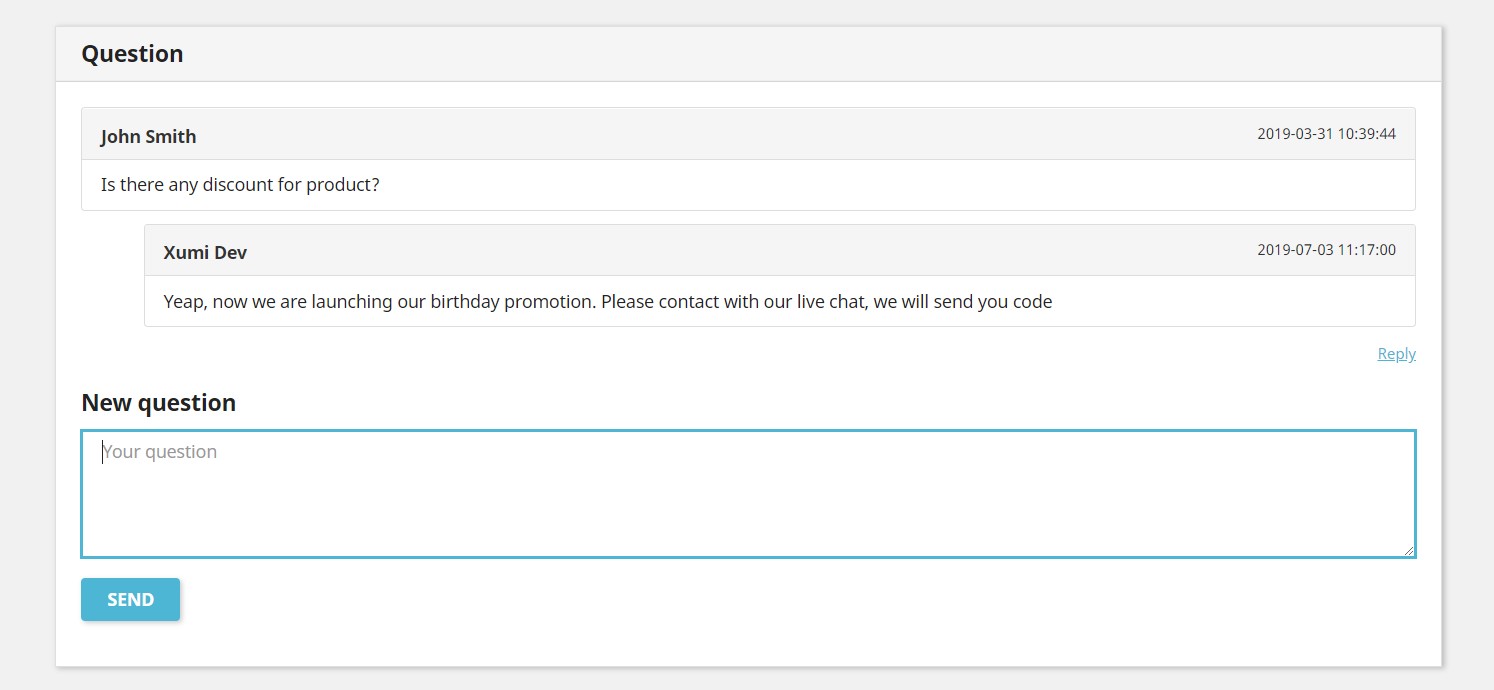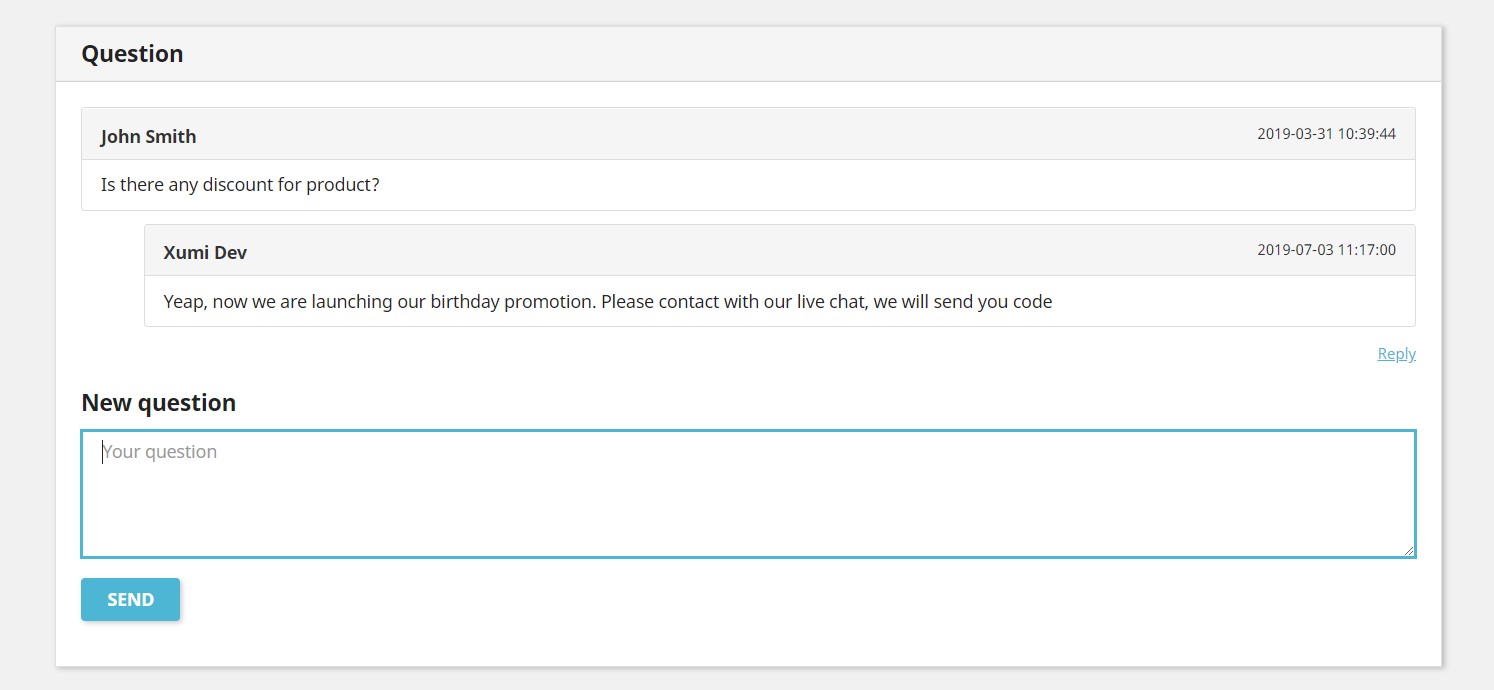 II. Seller Manage Questions PrestaShop Marketplace
Login Seller Dashboard -> Question: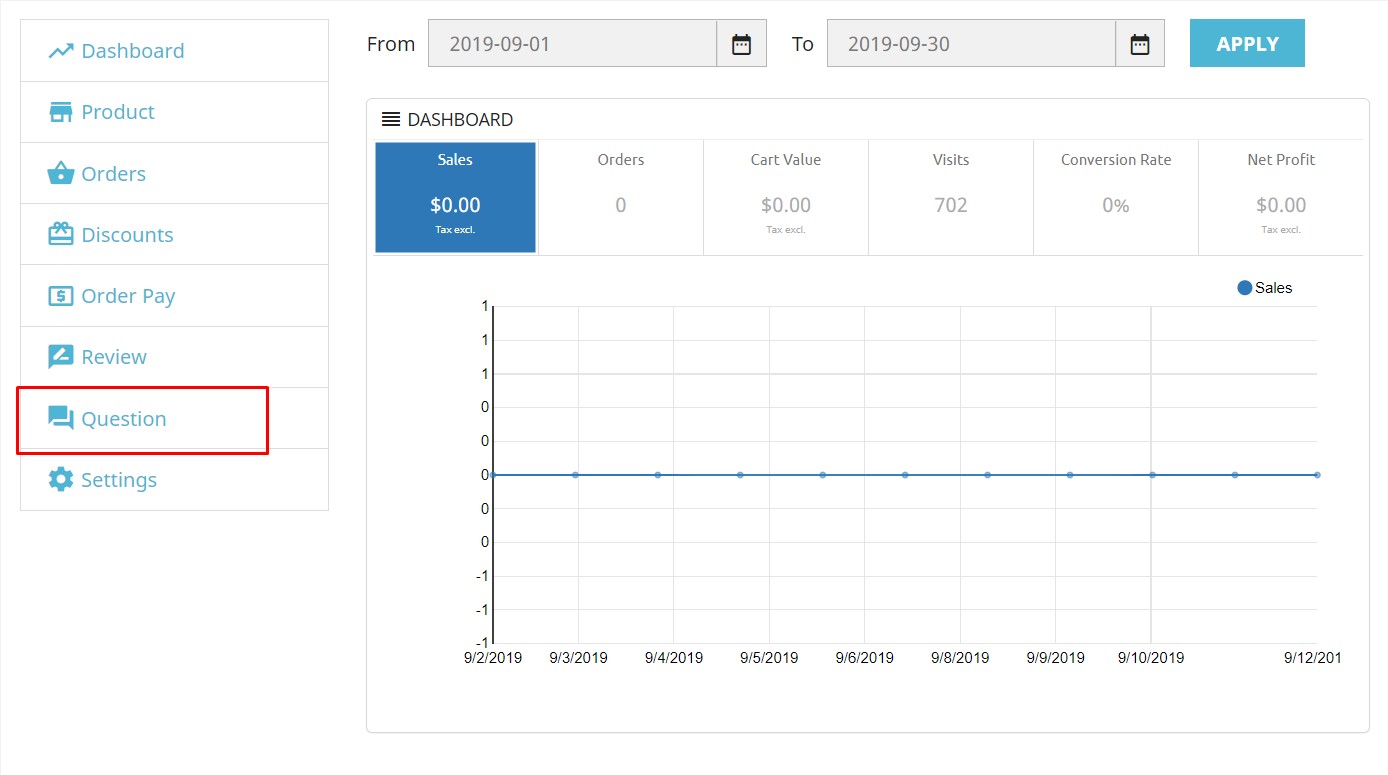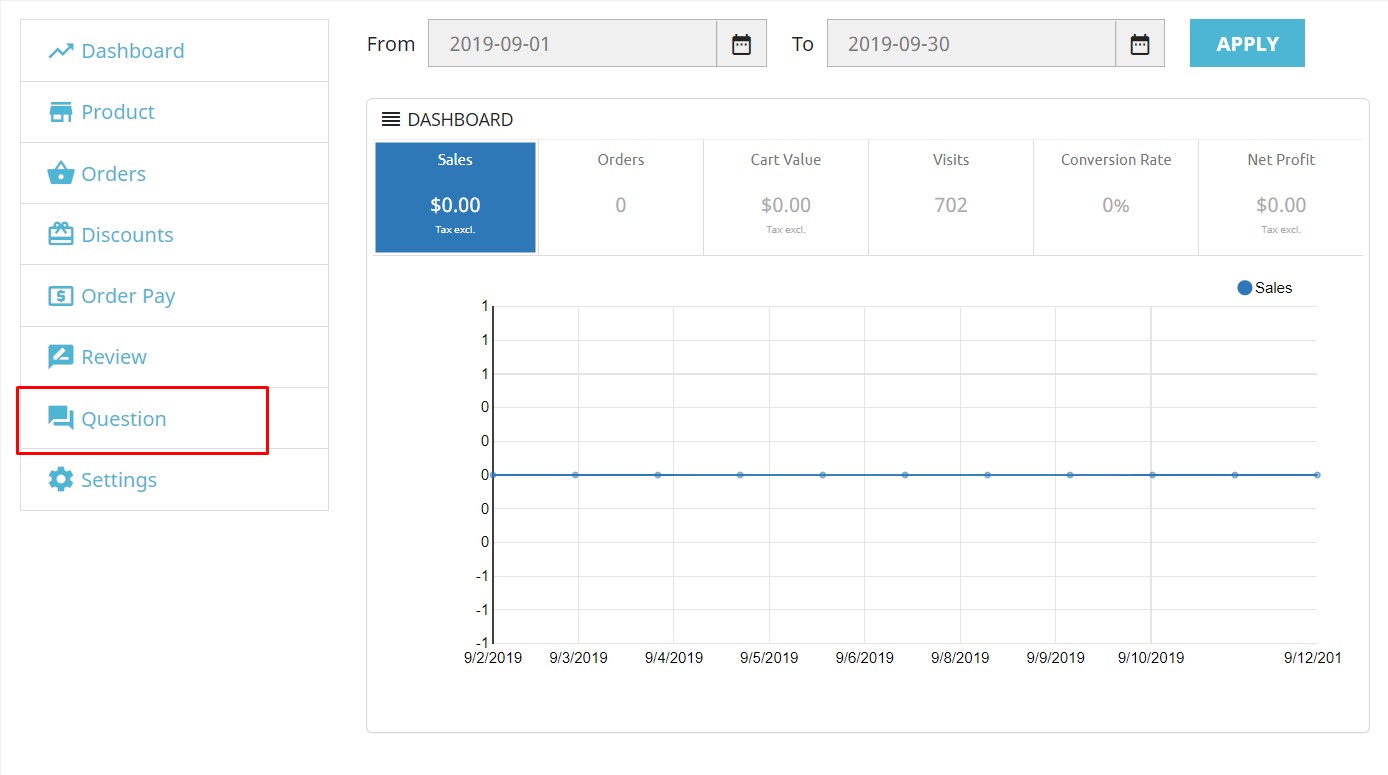 If there is any new question, you can see here:


At each question, you can reply question via "Edit" then "Reply":

Then the Questions & Answers will be displayed as this below screenshots: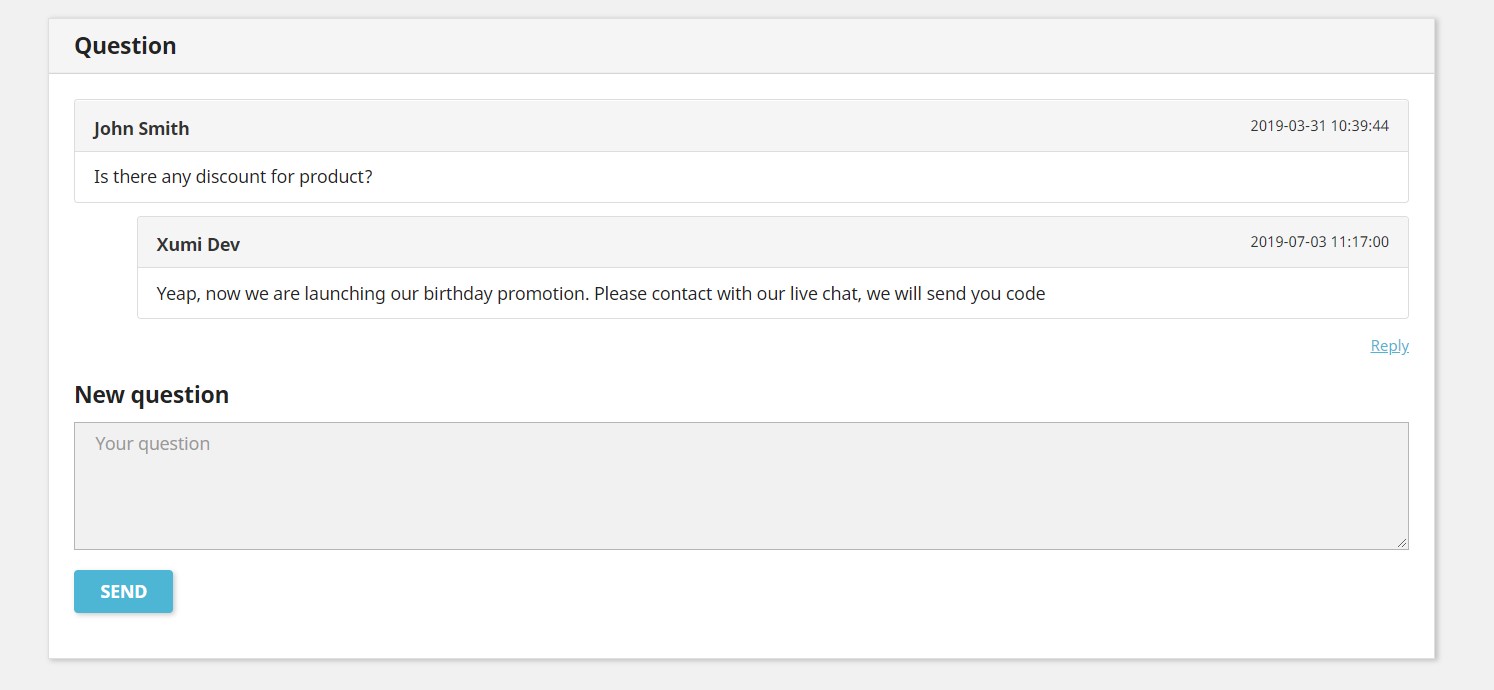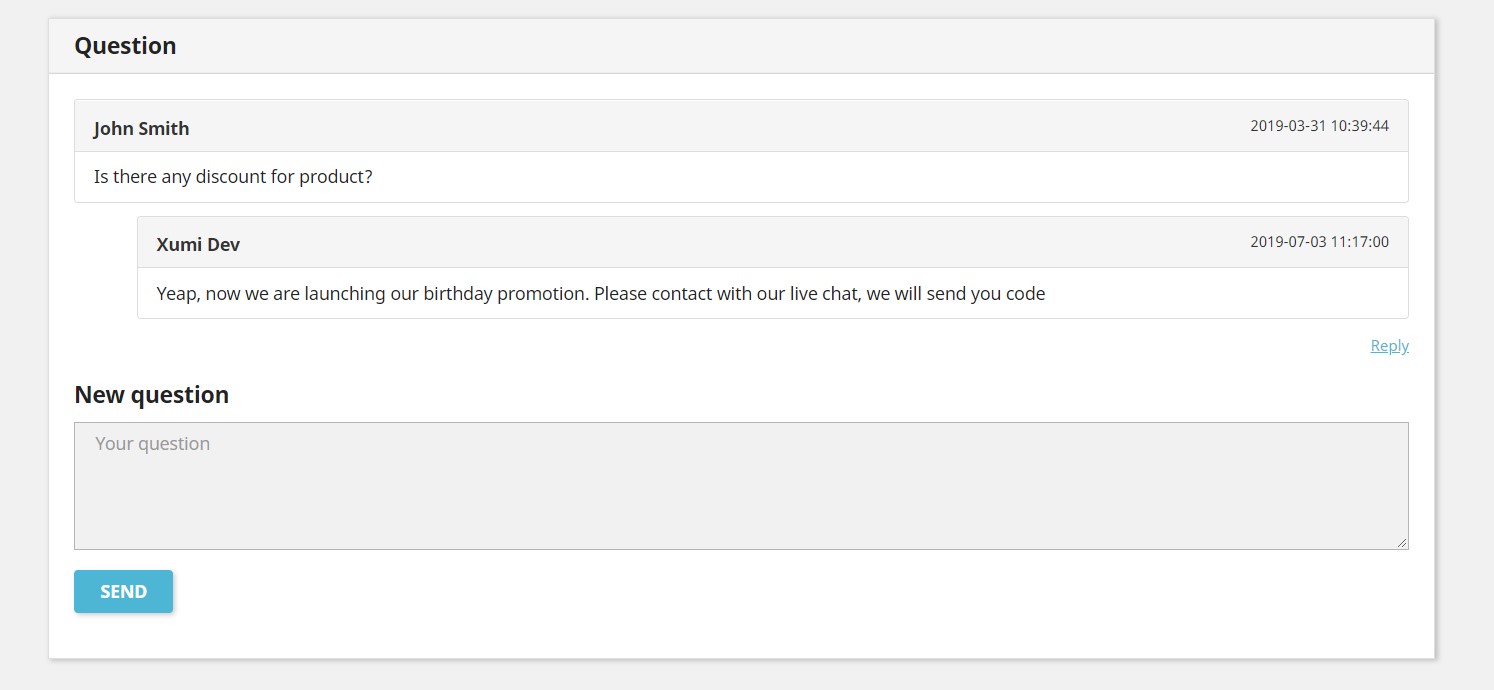 III. Admin Manage Questions PrestaShop Marketplace
By installing Ap Marketplace, you can manage all questions which are raised by customers. At the dashboard, you can manage question easily. Here are details:
Login Admin Panel -> Ap Marketplace -> Apmarketplace Questions: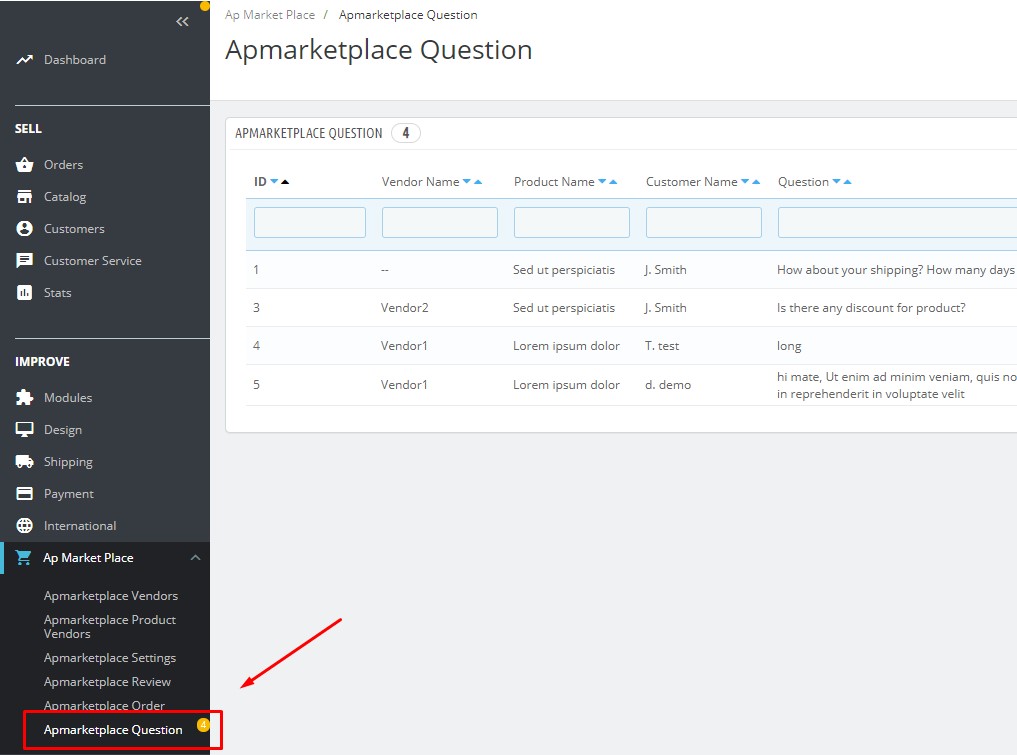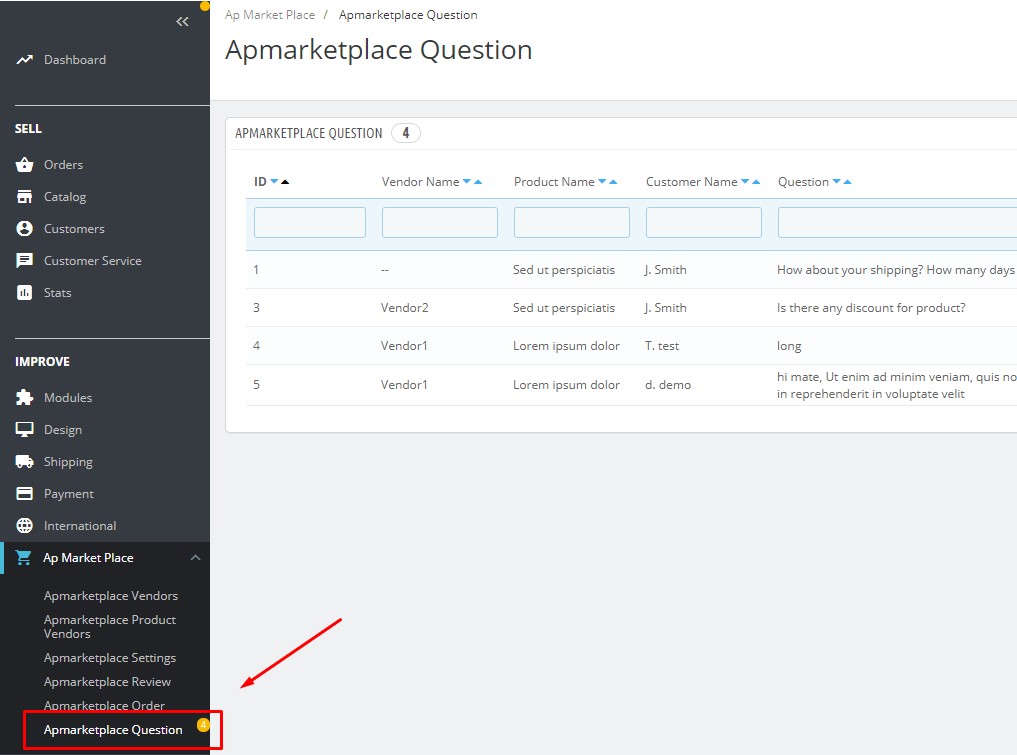 Edit/delete question in the marketplace: Admin can reply question of customers at admin.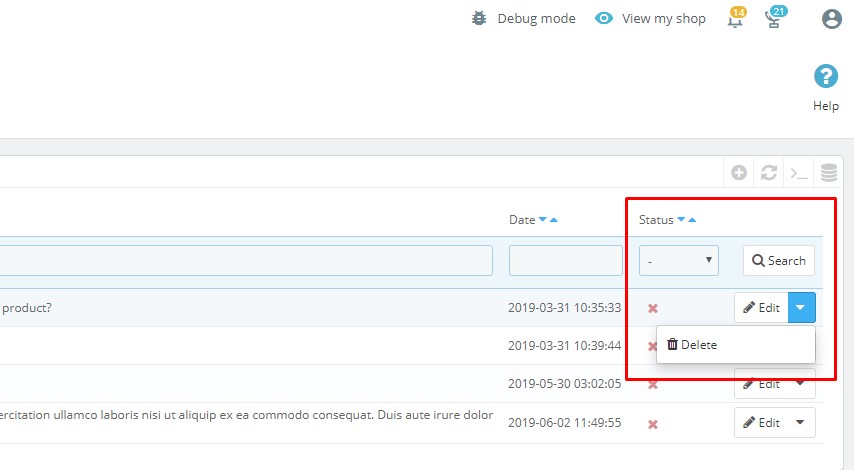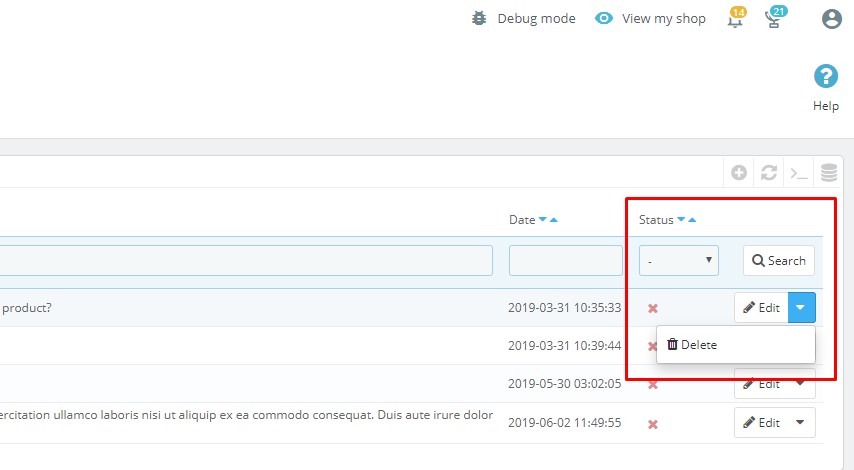 Seller can go their dashboard to reply the question
Or admin can reply question of customers.
Then "Save & Stay" or "Save" the changes.
This is the end of tutorial "How to Manage Questions PrestaShop Marketplace Store". Hope that you can manage customer's questions easily to improve your service & increase sale drastically.
Other PrestaShop Marketplace Tutorials:
Ap Marketplace: Set Subiz Chat PrestaShop Marketplace – Leotheme
Ap Marketplace: Manage Vendor Profile PrestaShop Marketplace | Leotheme
Ap Marketplace: Upload Product to Marketplace – Leotheme
Ap Marketplace: Manage Vendor Order & Pay Order in PrestaShop – Leotheme
Ap Marketplace: Set Commission for Vendors in Marketplace – Leotheme
Ap Marketplace: Config PrestaShop Marketplace Module – Leotheme
Ap Marketplace: How to Install PrestaShop Marketplace Module – Leotheme
Related Posts:
Amazing PrestaShop Project: Disable attribute out of stock with currently attribute in product prestashop 1.7
Ap Page Builder: Manage Ap Product List Builder PrestaShop 1.7- Leotheme
Ap Page Builder: Install PrestaShop Page Builder – Leotheme Tutorial
How to Config PrestaShop Email Template – Leotheme
PrestaShop 1.7.x: Quickest Way to Install PrestaShop Email Template – Leotheme
PrestaShop 1.7.x: Create Profile Builder PrestaShop 1.7 By Ap Page Builder
PrestaShop 1.7.x: Edit Header Link PrestaShop 1.7 By Ap Page Builder
PrestaShop 1.7: Add Payment Method PrestaShop 1.7 – Leotheme Blog
How to Add Widget Instagram – Ap Pagebuilder Prestashop Module
How to Create Alert Mesage in Menu PrestaShop 1.7 – Leotheme
PrestaShop 1.7.5: Create Menu Widget PrestaShop 1.7 – Leotheme