Prestashop 1.7.7.0 release annoucement!
Prestashop is officially released its latest version – Prestashop version 1.7.7.0. After long months of updating and hoping, this latest version of Prestashop 1.7 is worth-waiting for all Prestashop users since its great newly-updated features and solutions for merchants. Now, let's go into details to understand more and clearly about this milestone.
I. What is New in Prestashop 1.7.7.0 release?
Many may ask why it has been so long for the update of this Prestashop version. The answer will be the target for the new updates for a productive, flexible, and strong Platform
The order pages are completely redesigned to help merchants find the information quickly. Whereas, the new features help them stay focus on working on one page instead of switching between pages.
Prestashop helps merchants breakthrough the international barrier and reach more customers.
The fuzzy search improves both the user experience and conversion rate by a new search algorithm regard of misspellings.
Merchants can add local or custom currencies to their store as they wish.
PrestaShop's architecture and technology are improved with 15 new pages migrated (including order pages), almost 55% of the back office migration completed.
II. Important Fixes in Prestashop 1.7.7.0 release since RC1
Order page (Back-office)
An error 500 is displayed when adding a product with a min quantity
An exception is displayed in the console when adding an out of stock product
An exception is displayed when canceling a product and if an invoice is generated
An exception is displayed when ordering a product with a file customization's name containing a space
When all the products in an order are deleted, the status is changed to cancel.
When deleting all products the invoice's total is wrong
When we have a product added to the order as a gift (a voucher applied) and as a product ordered, the quantity added to the same product is wrong
When a product is added in an empty order, the tax block in the invoice is wrong: It only contains the Shipping tax and not the Product tax
An error is displayed when decreasing the gifted product quantity "Could not find the product in the cart, meaning Order and Cart are out of sync"
When adding a product that has an ecotax to an old order, the base price is NOK
Back-office
After logging in to the Addons marketplace, the list of recommended modules doesn't contain all items
Front-office
Logo, favicon, and store's icons are not displayed
Add to cart Popup not displayed after an upgrade
Upgrade
Error "Column count doesn't match value count" during the upgrade
Problem with ALTER table during the upgrade
Error when upgrading from 1.7.4.x and previous to 1.7.7.0
After an upgrade, the precision of each currency installed is set to 6
III. Important Notes for Leotheme's Prestashop Users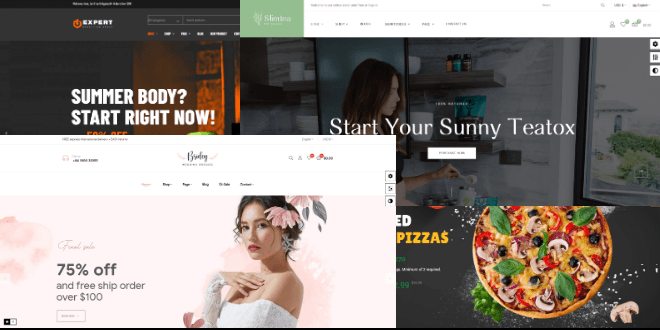 If you are using our Prestashop themes, please don't be rush to update your website to Prestashop version 1.7.7.0. Be patient! Our developers are updating our themes to Prestashop version 1.7.7.0. Please wait until you are informed that the theme you are using is available with Prestashop version 1.7.7.0. We will inform you of the plan to update our Prestashop themes 1.7.7.0, Prestashop Modules 1.7.7.0, Prestashop Email templates 1.7.7.0, and guide you to update your site in our upcoming articles.
Update 170+ Prestashop Themes 1.7.7.0 | Prestashop Modules 1.7.7.0 – Leotheme
Please follow us and keep updated.
Thank you for choosing us and have a nice day!