You know, Prestashop Default has Email Template for your store. It's default style for Order, account, contact, download, … So with email template, you can use:
In this tutorial, I will show you the way to " Install PrestaShop Email Template for your PrestaShop Store " with Leotheme PrestaShop Email Template
Prestashop has Free version for Email Template . You can download Free version of Email Template here.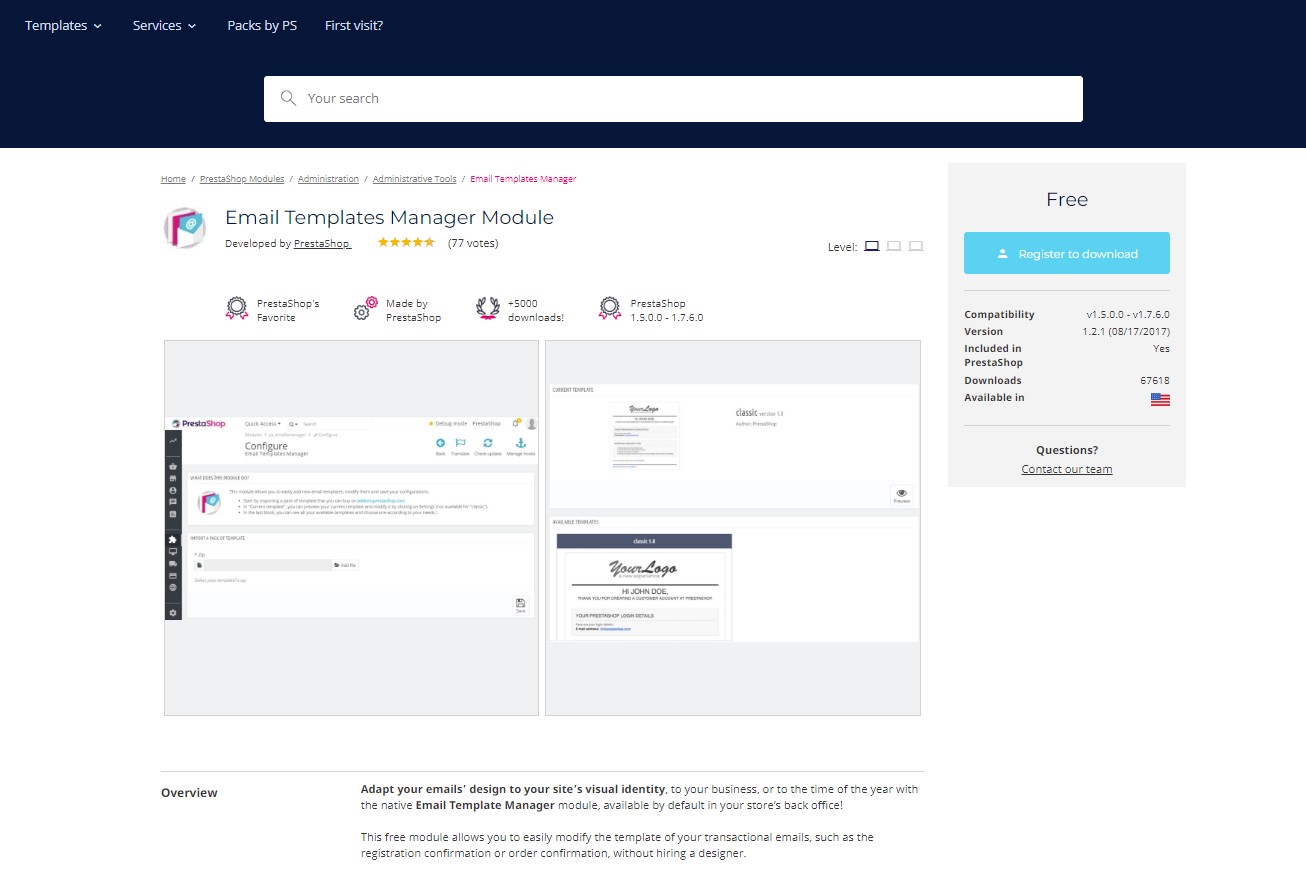 Login Admin Dashboard -> Module Catalog ( under Improve)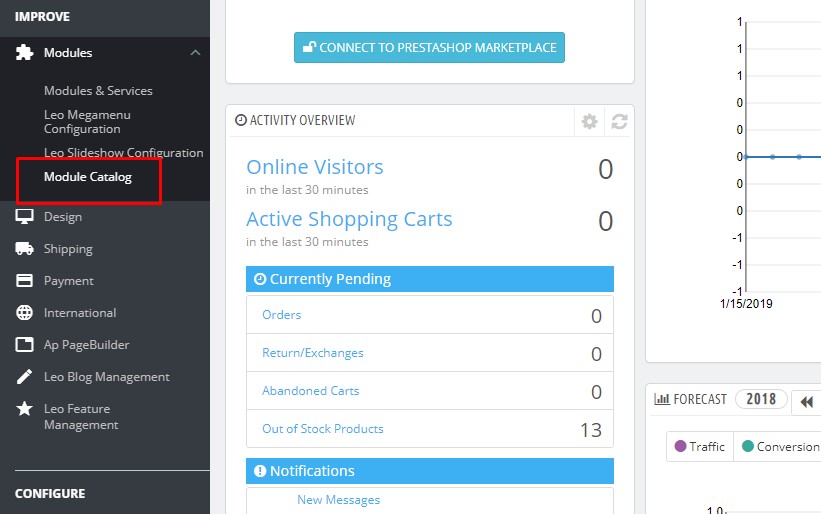 Search Module for Email Template. If your theme is installed email template in PrestaShop, you can search email module & config: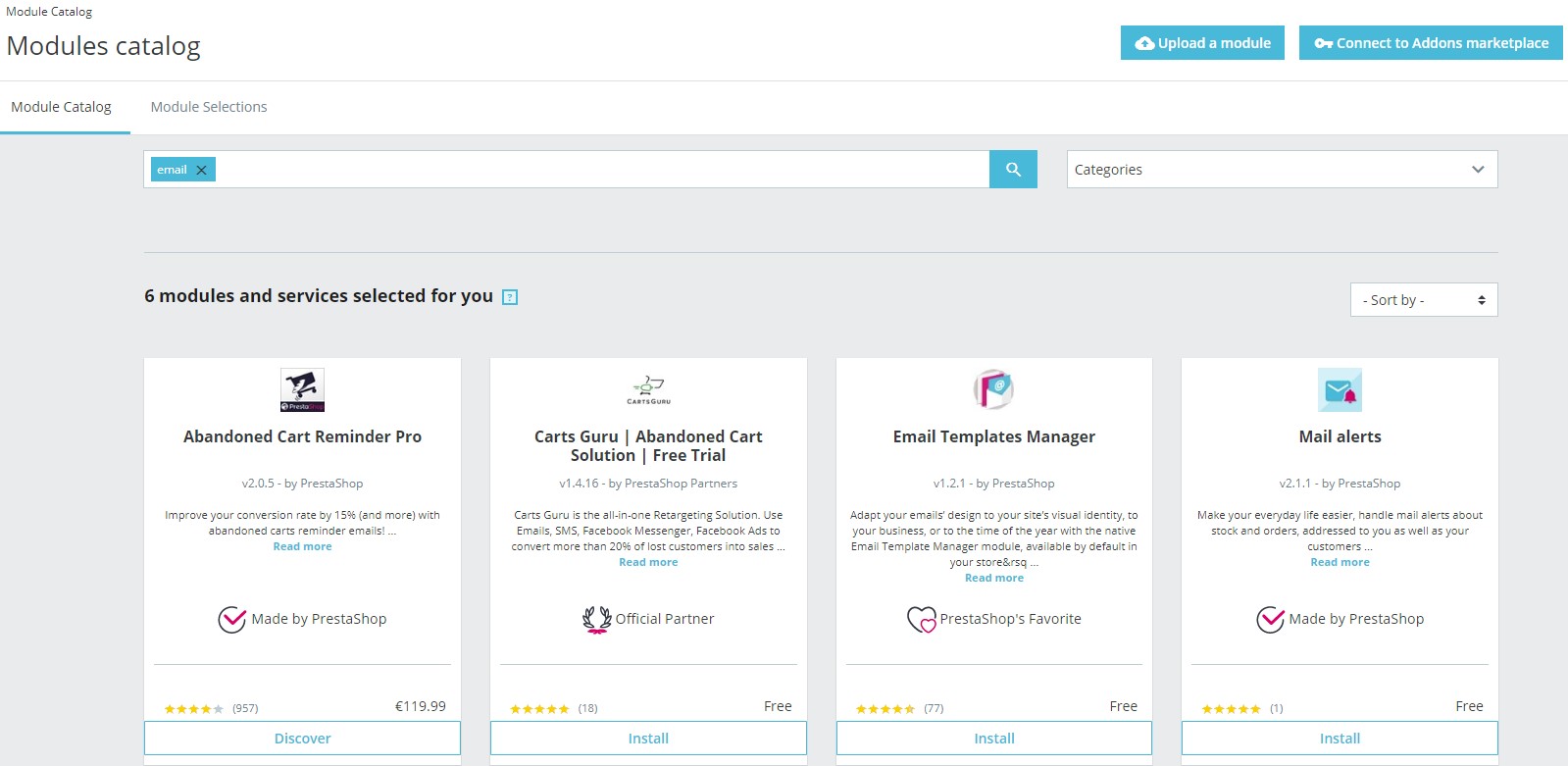 After installing Email module, you can continue to configure email for your store.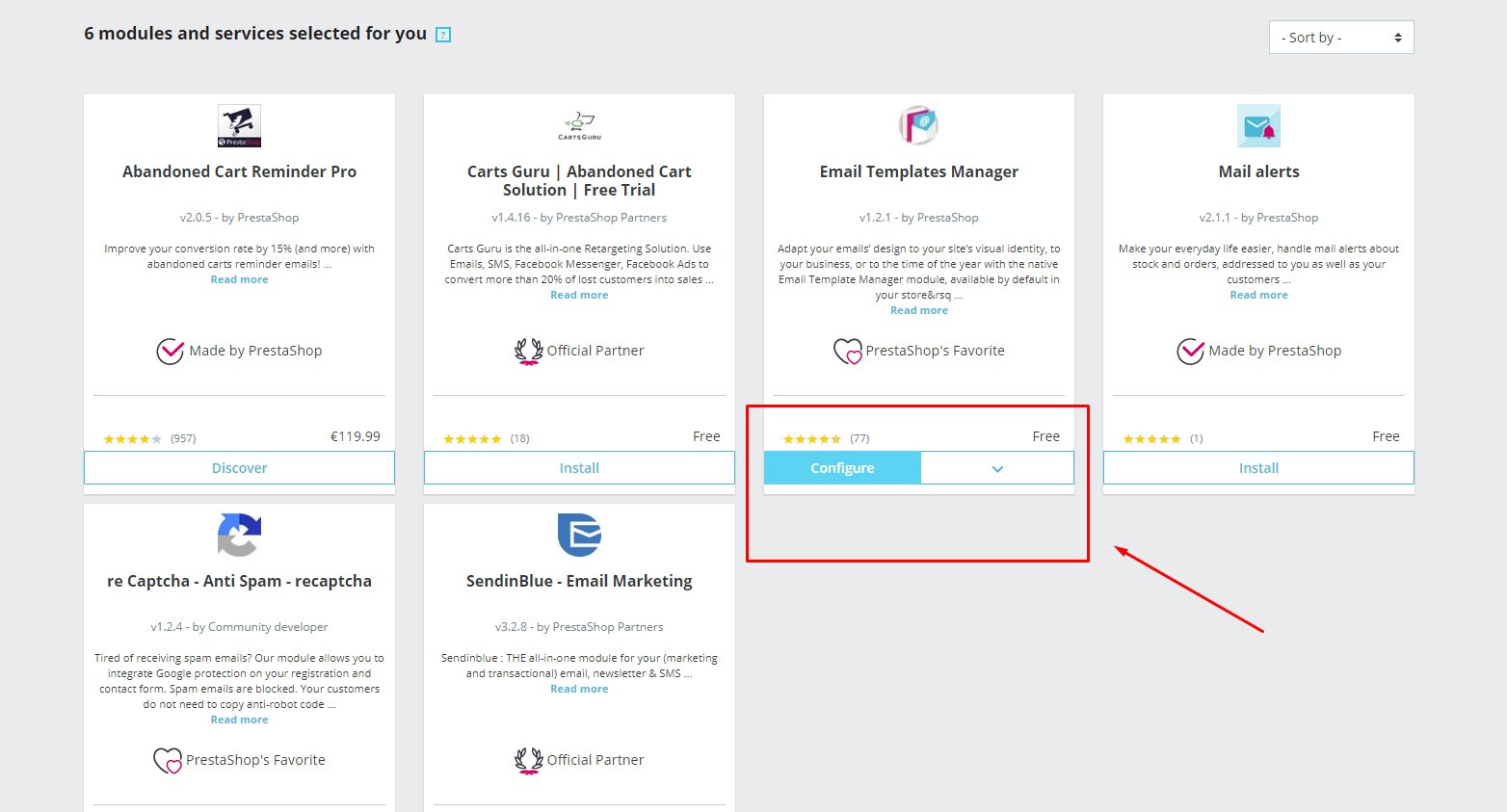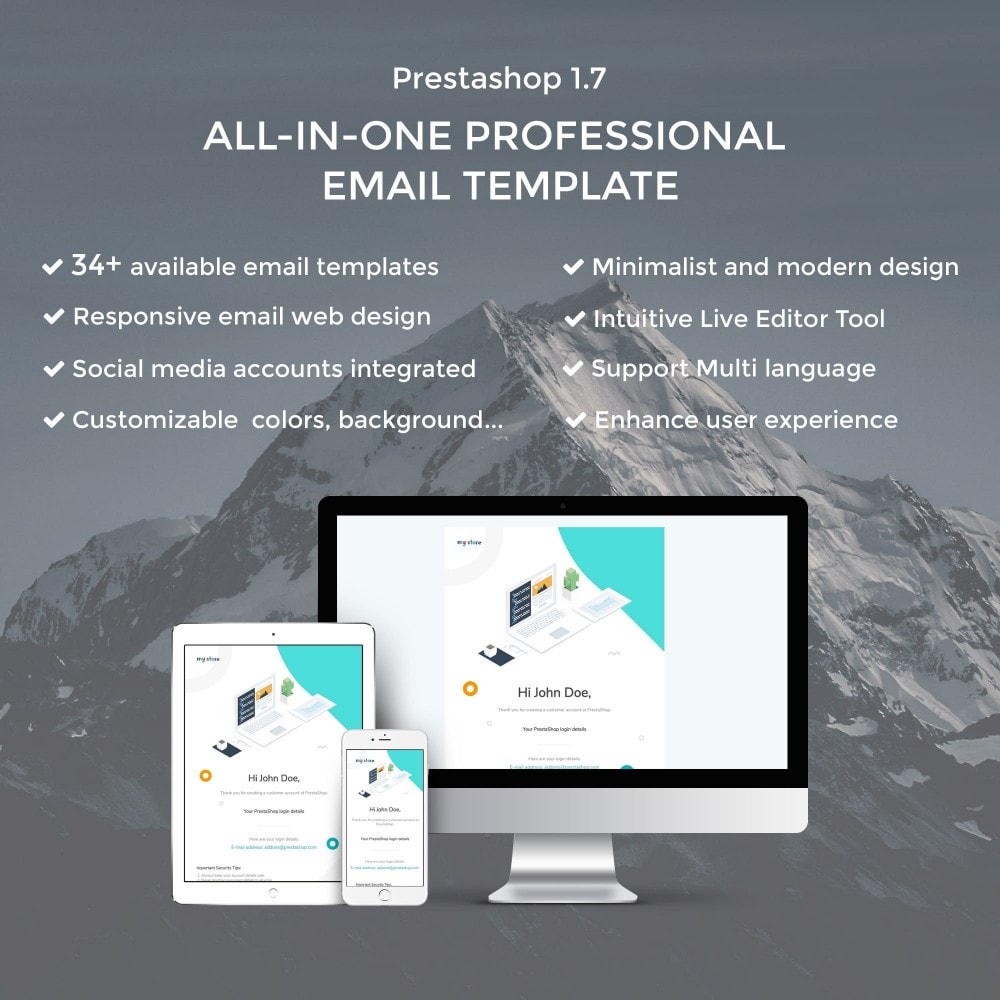 PURCHASE PRESTASHOP EMAIL TEMPLATE
Created based on PrestaShop default Email template, Leotheme developers built PrestaShop Email Template. This PrestaShop Email Template brings a lot of features & appearance for email template:
Concac
, a minimalist but multi-purpose and modern email template, is designed and developed to fit any of your business goals in communicating with clients. In order to provide you with a professional way to contact or connect with your clients throughout your business, 
Concac
 is born with 34+ available email modelings for diversified business purposes. Being fully responsive, highly customizable and extremely intuitive with the Live Editor make 
Concac
 stand out the other email templates in the market.
What this product does for you: with this email template, you can:
Polish your brand and store's image with a professional communication tool
Self-customize to have a template that fits your shop
Save money and time as My Store is available with almost all types of email for your business
Increase your store's reliability
Broaden your community by the visual social links at the bottom of the email template
Outstanding Feature:
Responsive design for all devices: computer, laptop, tablets, and smartphones
34+available email modelings for multi-purposes: Account, Order, Payment, Contact, Newsletter, Order Cancel, Password, Voucher, etc.
Multi-language supported: English, France, Germany, Spanish, etc.
Customizable all Blocks, Size, Text, Fonts, and Colors.
Intuitive Live Editor with a clear structured layout in each part: General, Header, Content, Footer, Social
Attractive Image Header
Show shop's contact information
Social media accounts integrated into the emails:
+ Facebook
+ Twitter
+ Instagram
+ Youtube
+ Pinterest
To install this PrestaShop Email Template – Leotheme, you have to:
+ Install Email Template Module Default
+ Upload Email Template File ( which you purchased)
+ Config email Template
For detail guide PrestaShop Email Template, please take your time to discover Video How to Install PrestaShop Email Template – Leotheme Video:
This is the end of PrestaShop 1.7 Tutorial: Install PrestaShop Email Template – Leotheme. 
Congratulation! You've edited successfully "Install PrestaShop Email Template – Leotheme". Hope that this email template help you well.
More Video for PrestaShop Email Template:
Related Prestashop Tutorials: