10 year-experience in opensource development, Leotheme is found the best marketplace for PrestaShop, Joomla, Shopify, … With 300+ PrestaShop Themes & PrestaShop Modules & New monthly Themes, Leotheme is already self-assertion in the market. Therefore, thousands of successful custom work projects will be proved this.
With high-skilled developers & dedicate support, Leotheme ensures to provide the best PrestaShop Themes, PrestaShop Modules & Custom Services. Currently, by virtue of customization need increases sharply, Leotheme also offers all best PrestaShop Service:
Amazing reasons Why You Should Choose Leotheme PrestaShop Services:
High-skilled & year-experience Developers & Certificate in PrestaShop
Numerous Custom Services for PrestaShop
Reasonable Price, Dedicate & Quick Support
Best providers for Themes & Modules in PrestaShop
A website plays an essential of any modern business. No matter your business is big or small. We – Leotheme offers a wide variety of website design services which included:
Build PrestaShop Website
PrestaShop Module Development
PrestaShop Theme Development
PrestaShop Maintenance & Upgrades
PrestaShop Customization
E-commerce Solution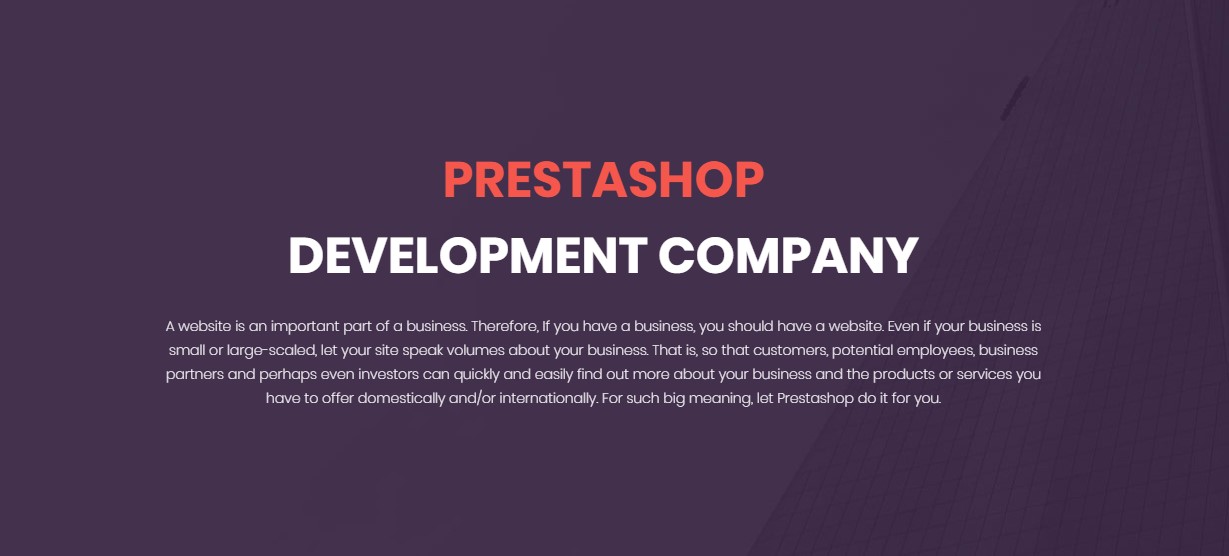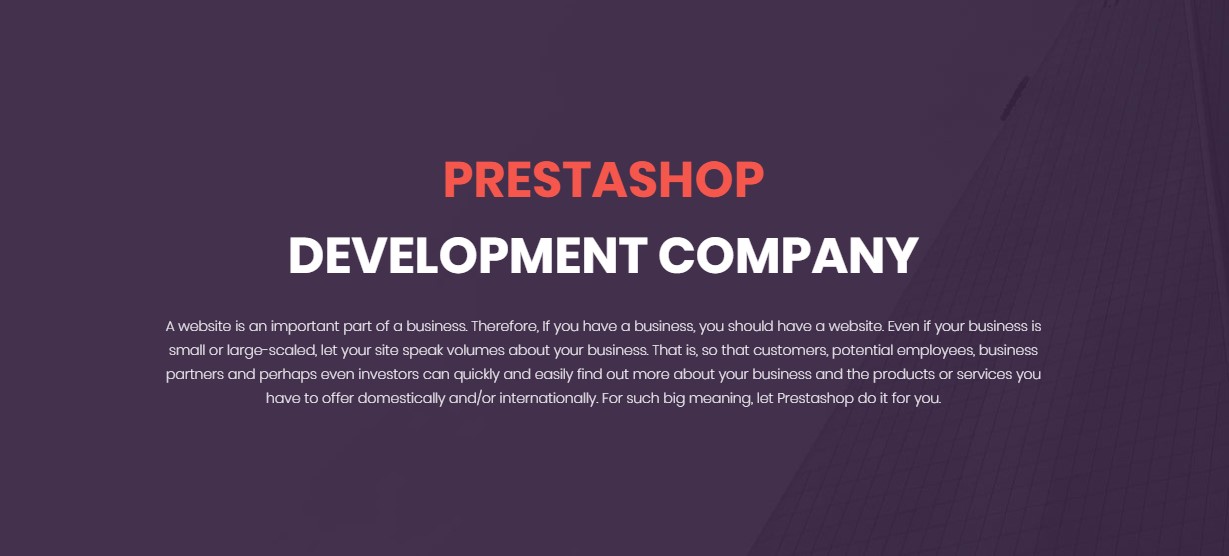 Successful Custom Work Project for Development Company: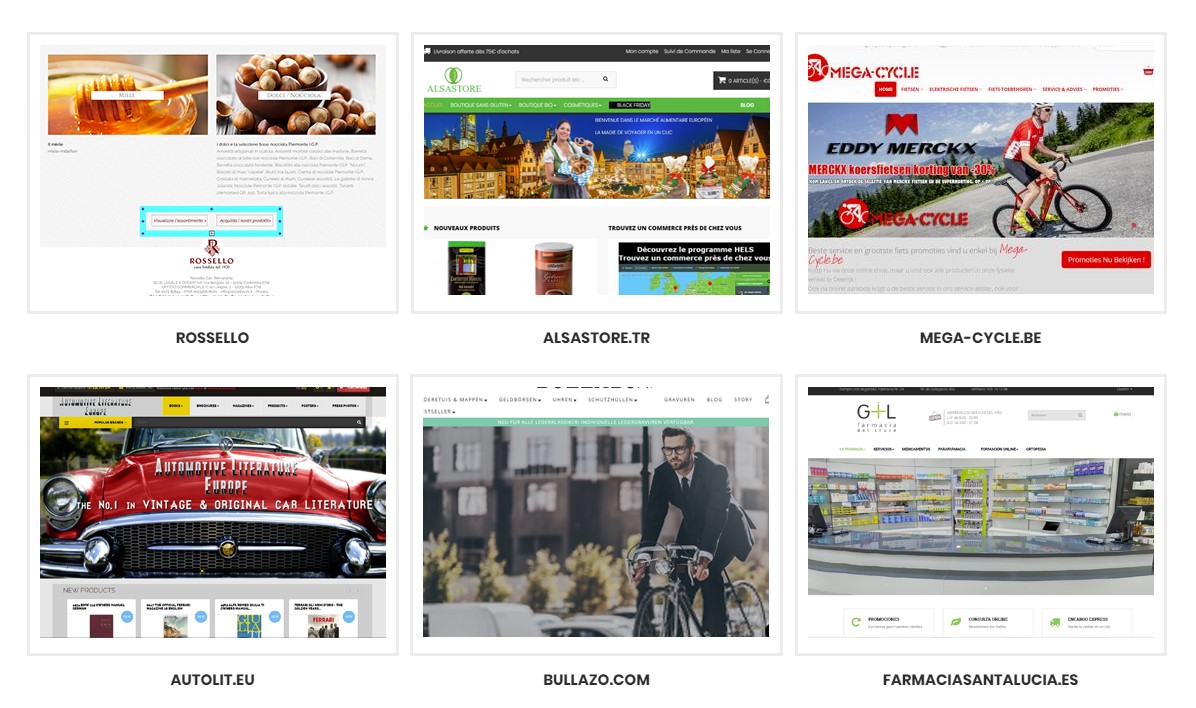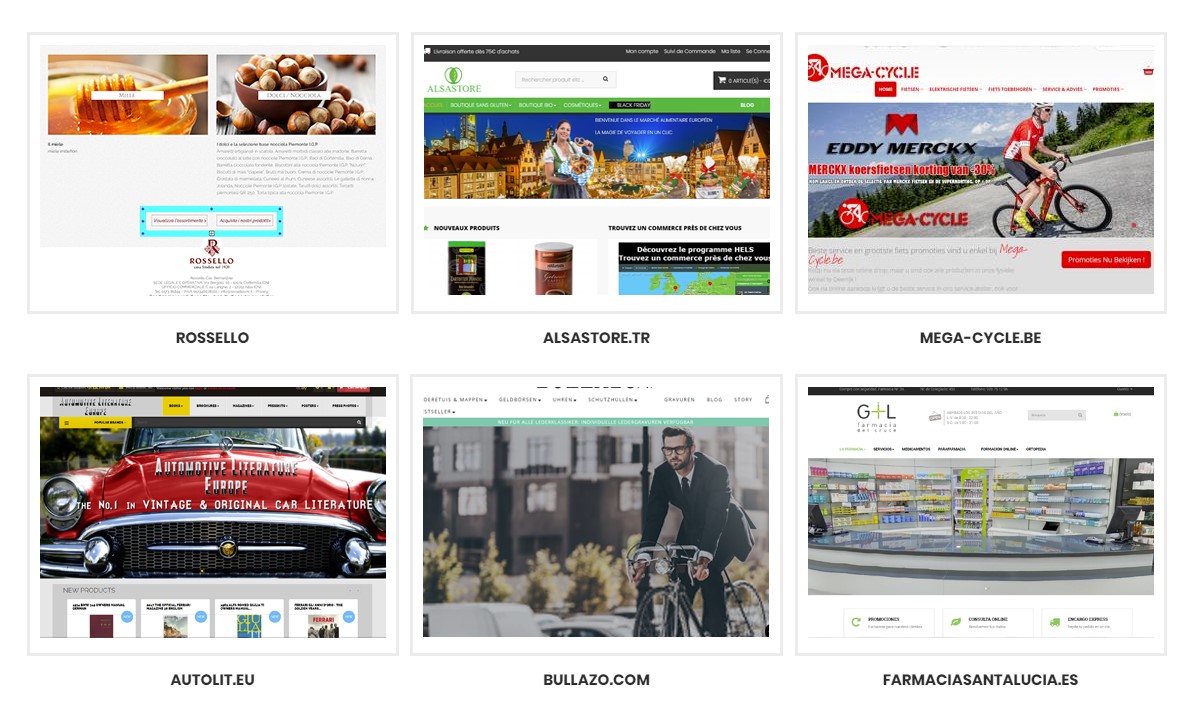 Thanks to being built on PrestaShop Framework, your Ecommerce store will get a lot of essential features on that. But the basic features can not suitable with the large customer requirements.
So We – Leotheme – offers PrestaShop Development Service with the following services:
Custom Prestashop Web Development
Custom Prestashop Module Development
PSD to PrestaShop Integration
Module Installation & Configuration
PrestaShop Templates & Theme Development
Maintenance & Support
Full Theme Development with the latest Designing layout
Custom PrestaShop Template Development
Responsive PrestaShop Website Design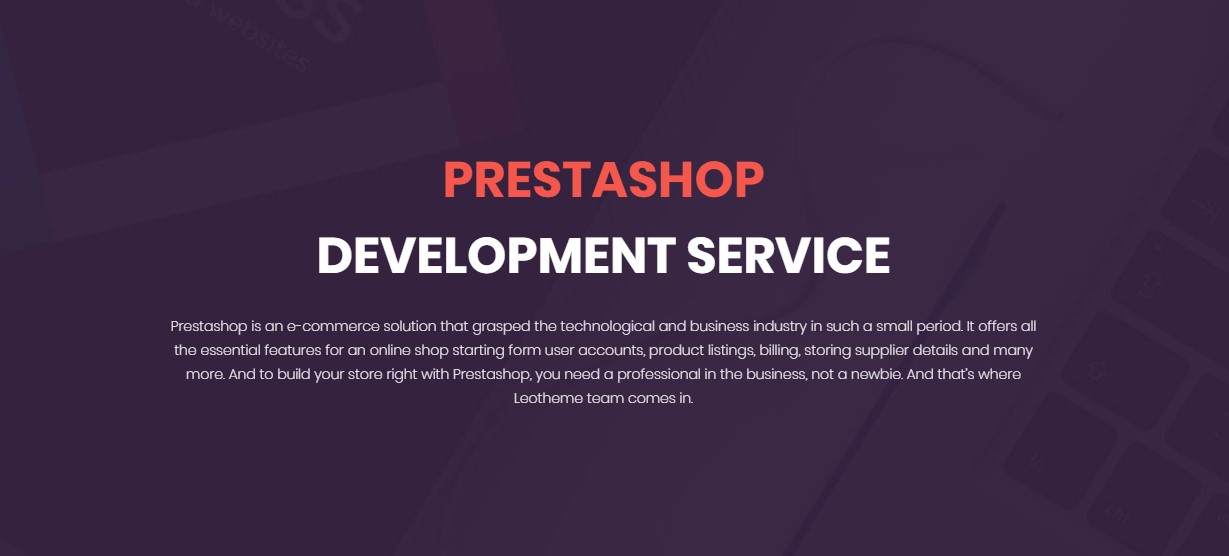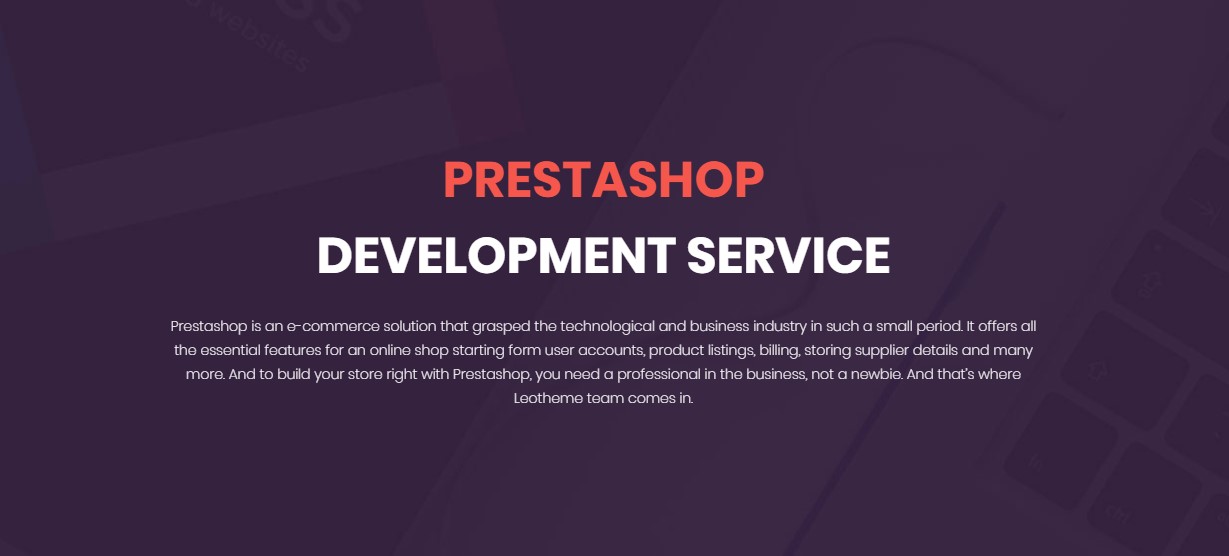 Successful Custom Project for PrestaShop Development Service: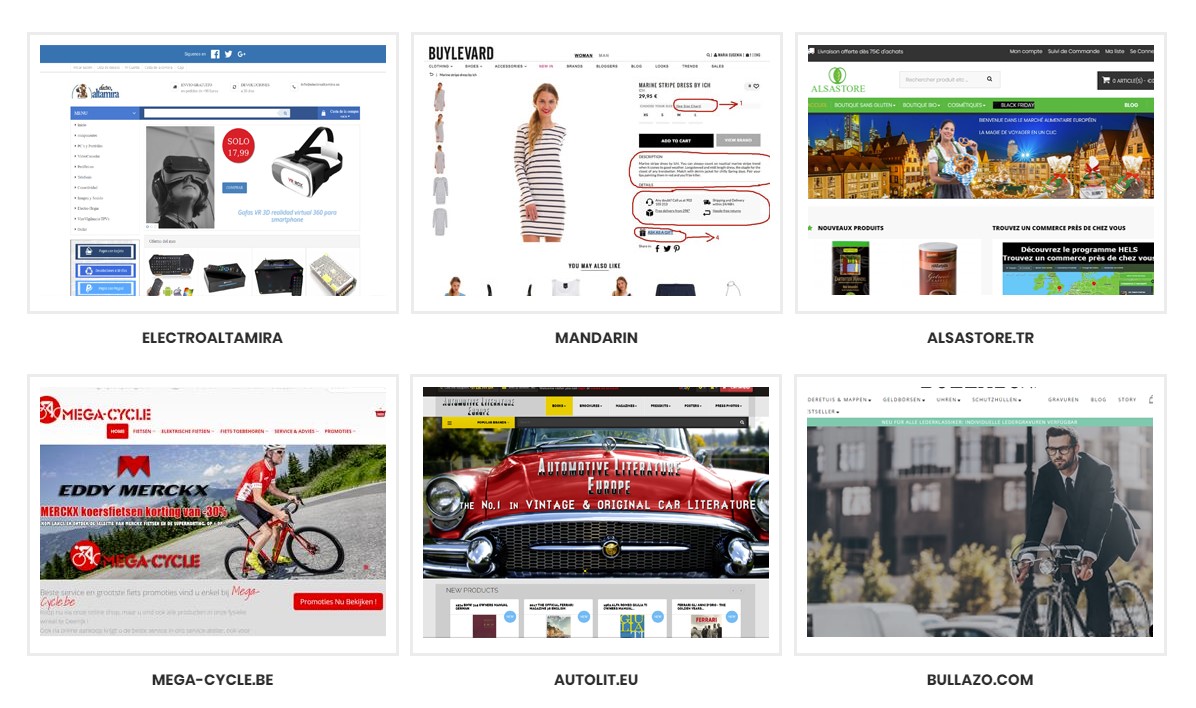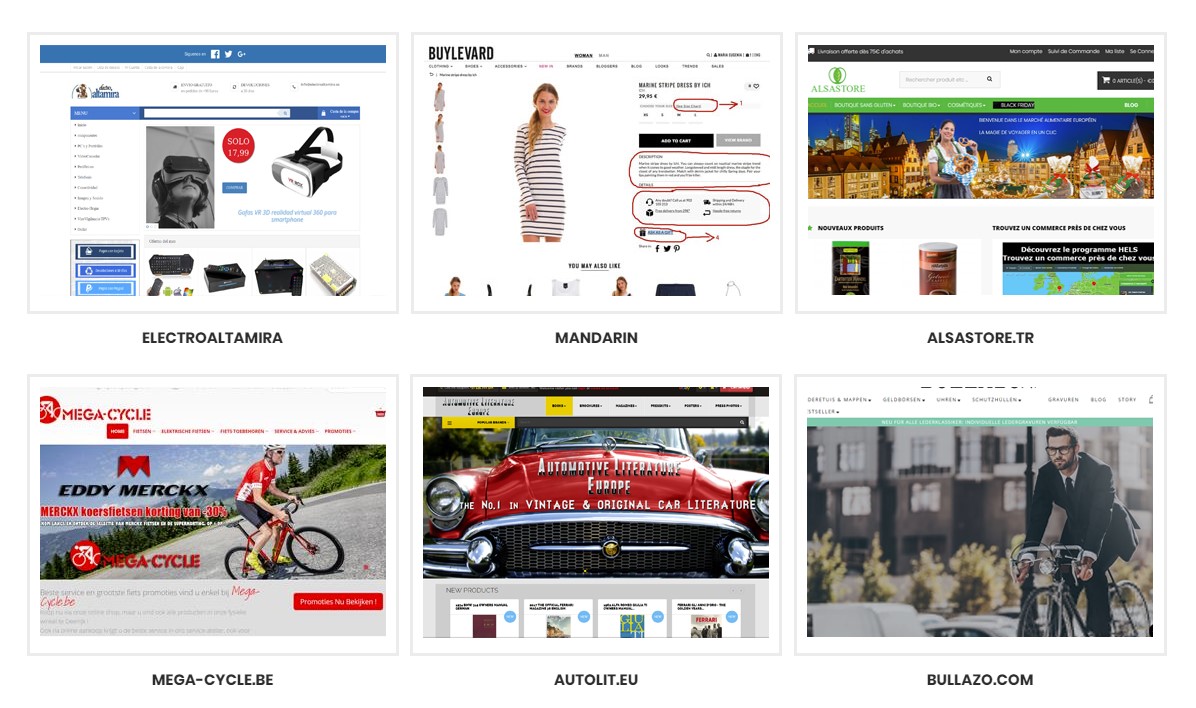 If you pick any PrestaShop Theme or Modules in the market & create your website, just by editing text, image, your website can be same with other. For business, same need to avoid. It requires the difference to increase the competition of your website & brand.  Make different is customization. Leotheme offer Customization Service for interface and website features.
Here full Customization Services on Leotheme:
Theme Based Customization
Code-based Customization
PrestaShop Layout Design
PrestaShop Template Design
PrestaShop Template Development & Integration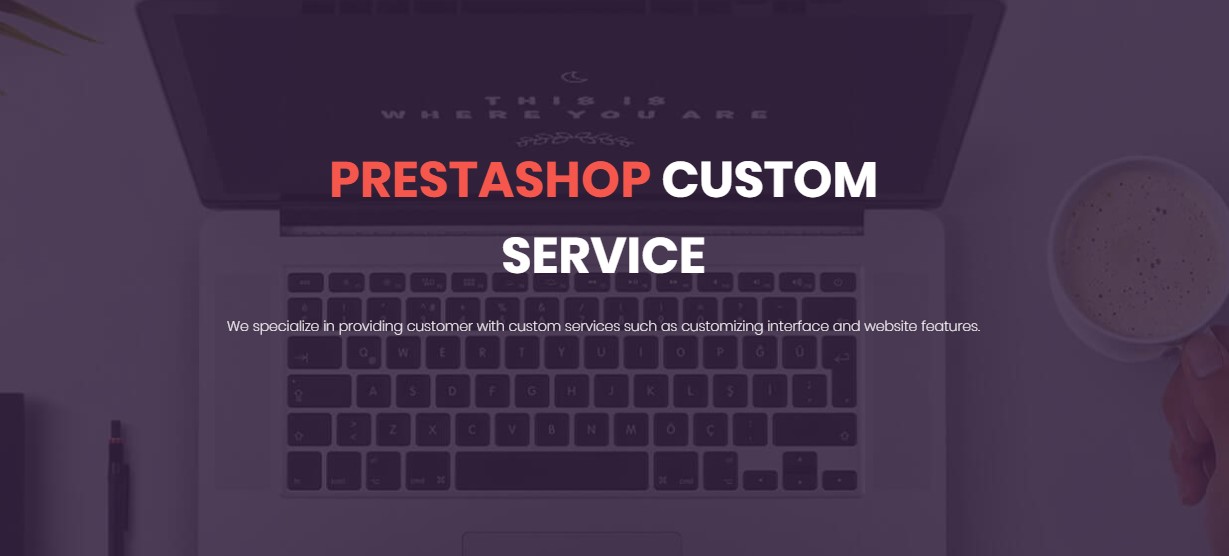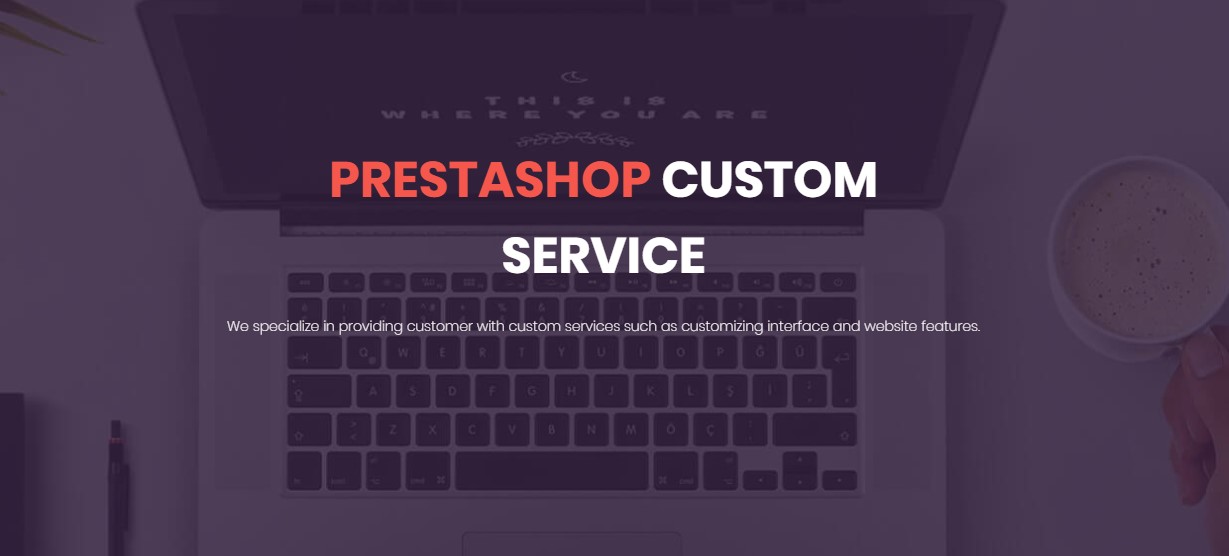 Successful Custom Project for PrestaShop Development Service: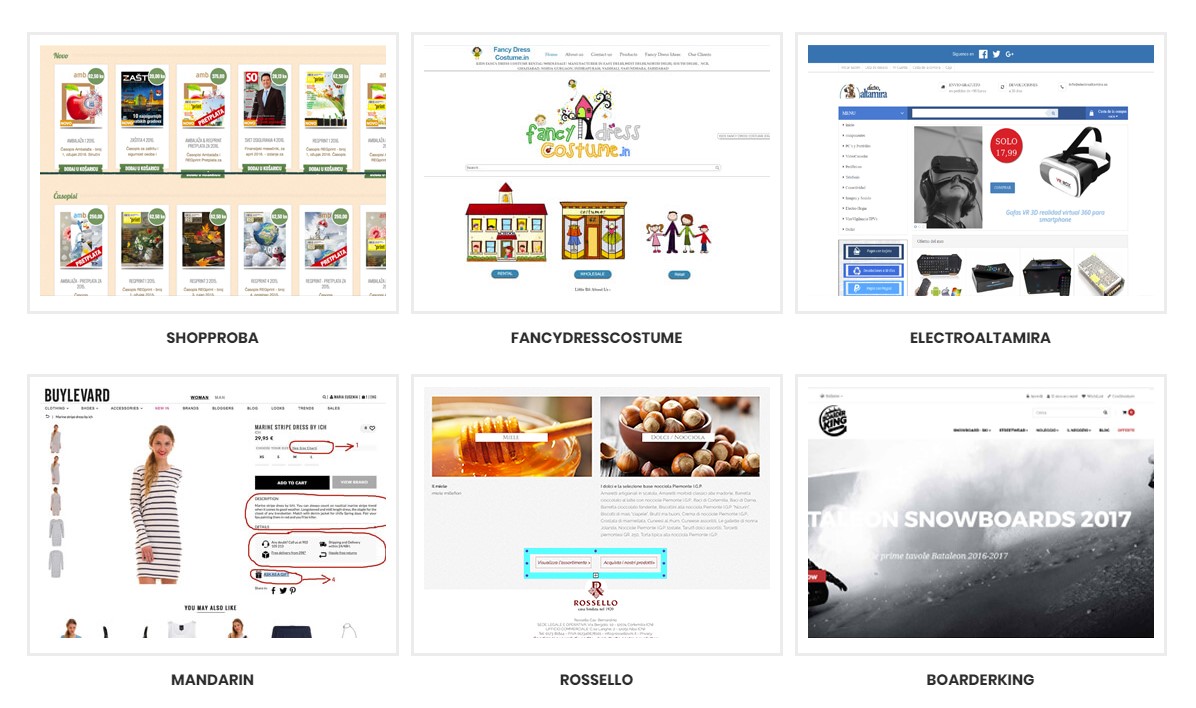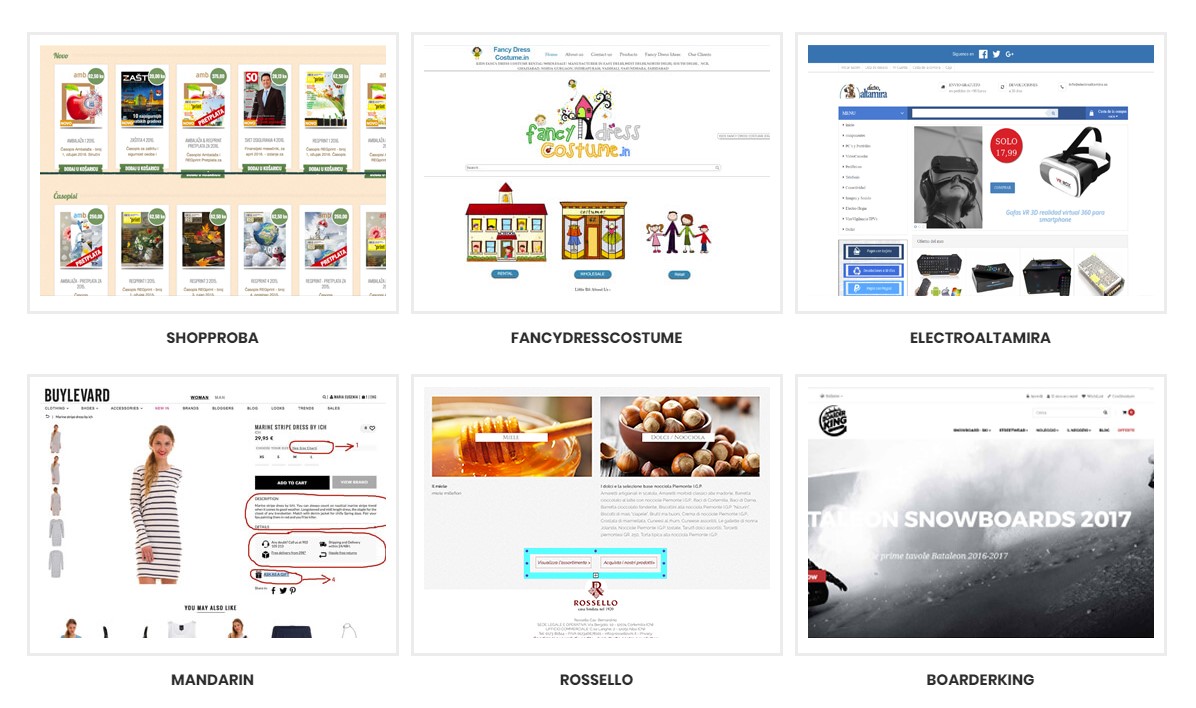 Not only customized for a theme, but Leotheme also offers service to modify PrestaShop Module Service. With all year-experienced in developing sort of modules, Leotheme also offers best customization service for modules in Prestashop to enrich features of the module to better customers experience on Shop. If you are looking for the best provider where you can hire the best PrestaShop Developer for PrestaShop Module Customization Service
Now, it's time for us to showcase full PrestaShop Module Service Customization:
Make Ease-to-use PrestaShop Module
Better Shopping Experience for Customers
Specify needs for your own Prestashop store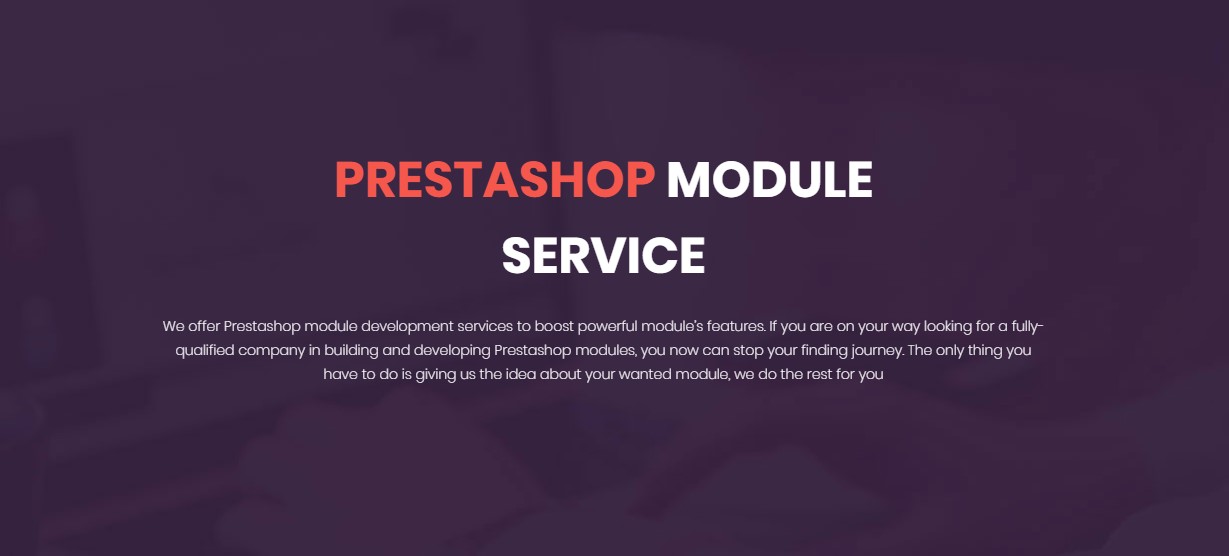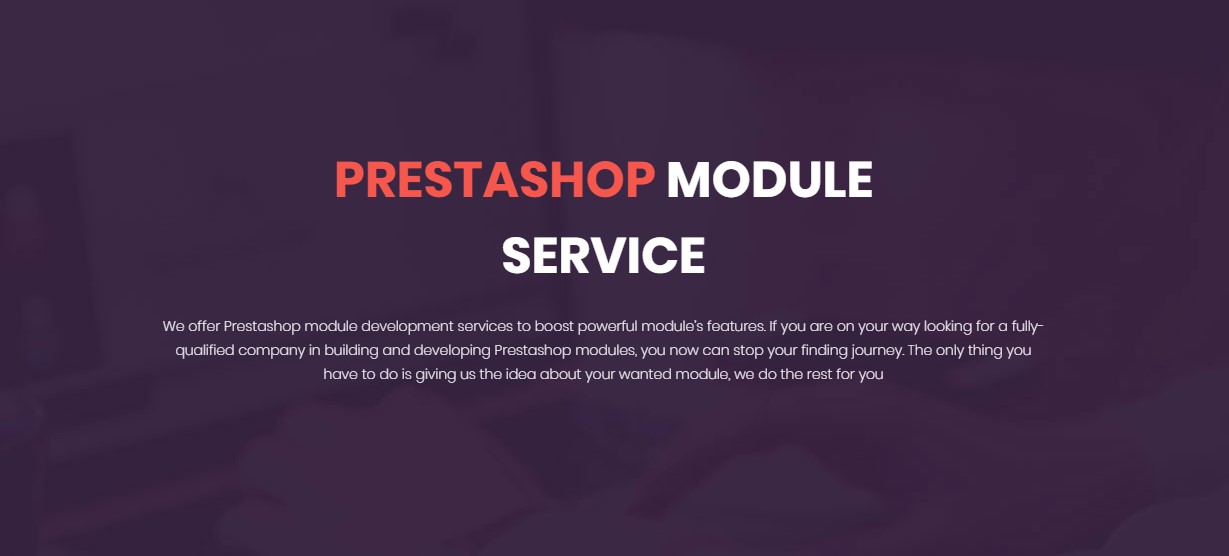 Successful Custom Project for PrestaShop Module Development Service: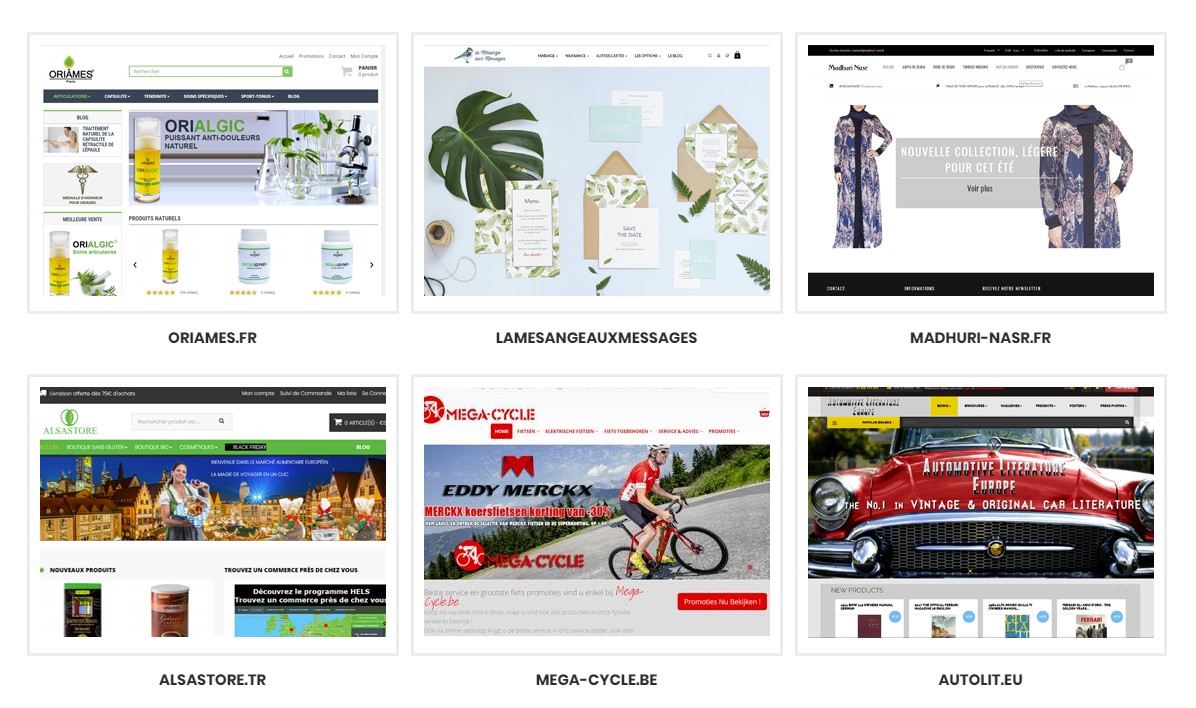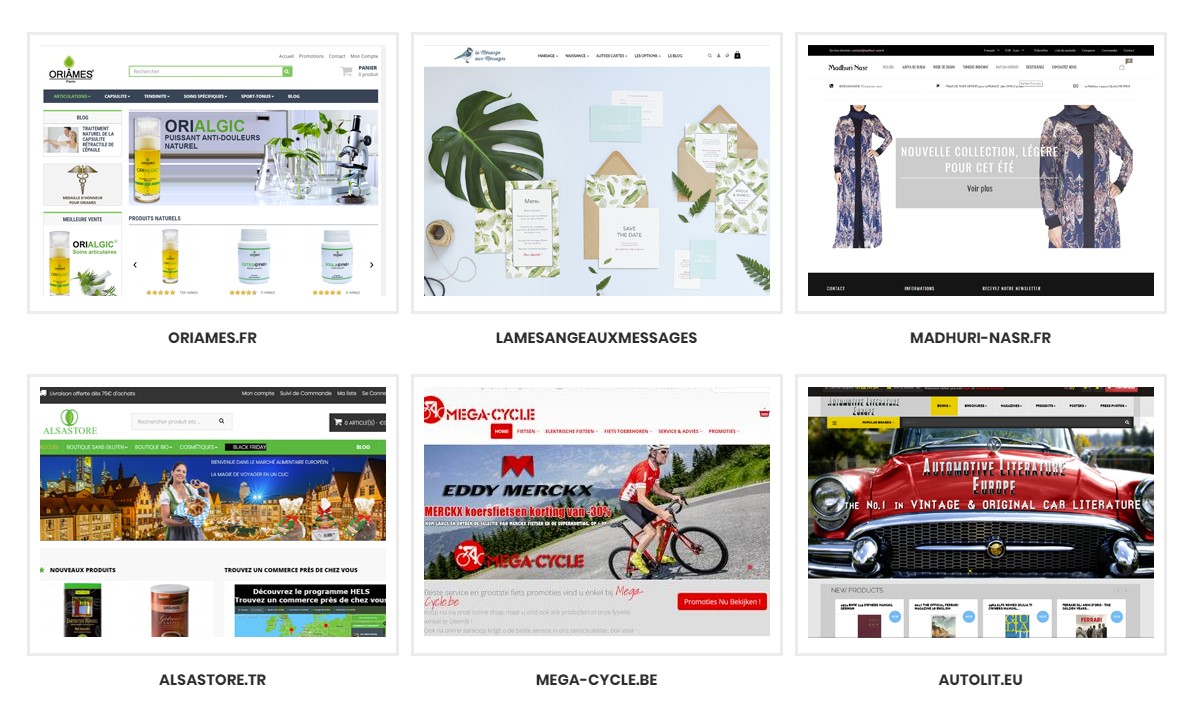 With among beautiful PrestaShop Theme on Leotheme or other providers, or Free PrestaShop Theme is not met your desire. To make your website different, you should customize the theme.
Specify your idea & make it come true with customization
Great Idea & Your Needs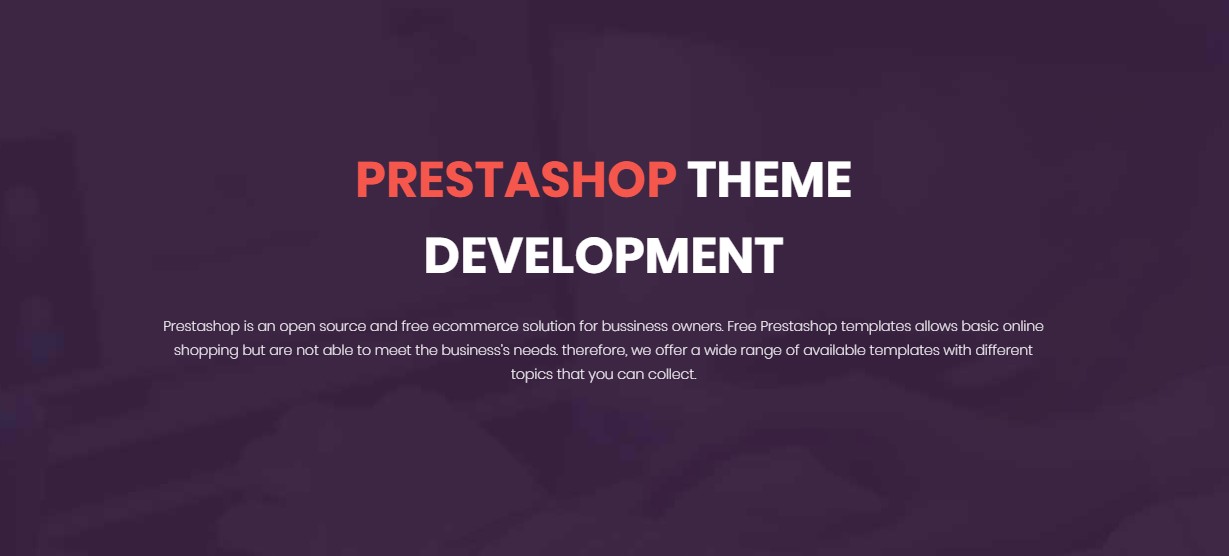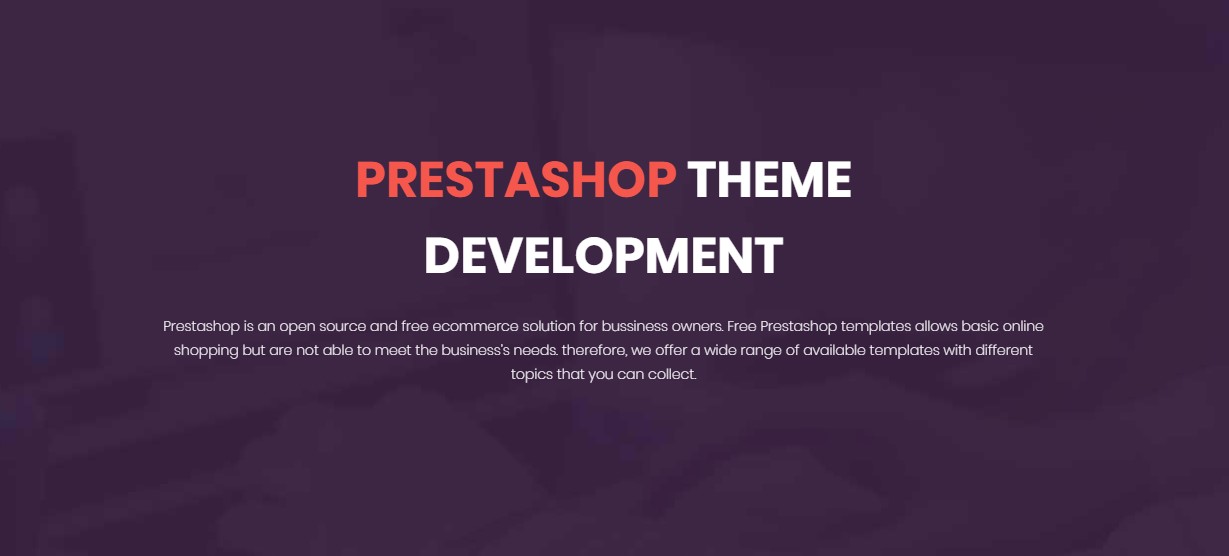 Successful Custom Project for PrestaShop Theme Development Service: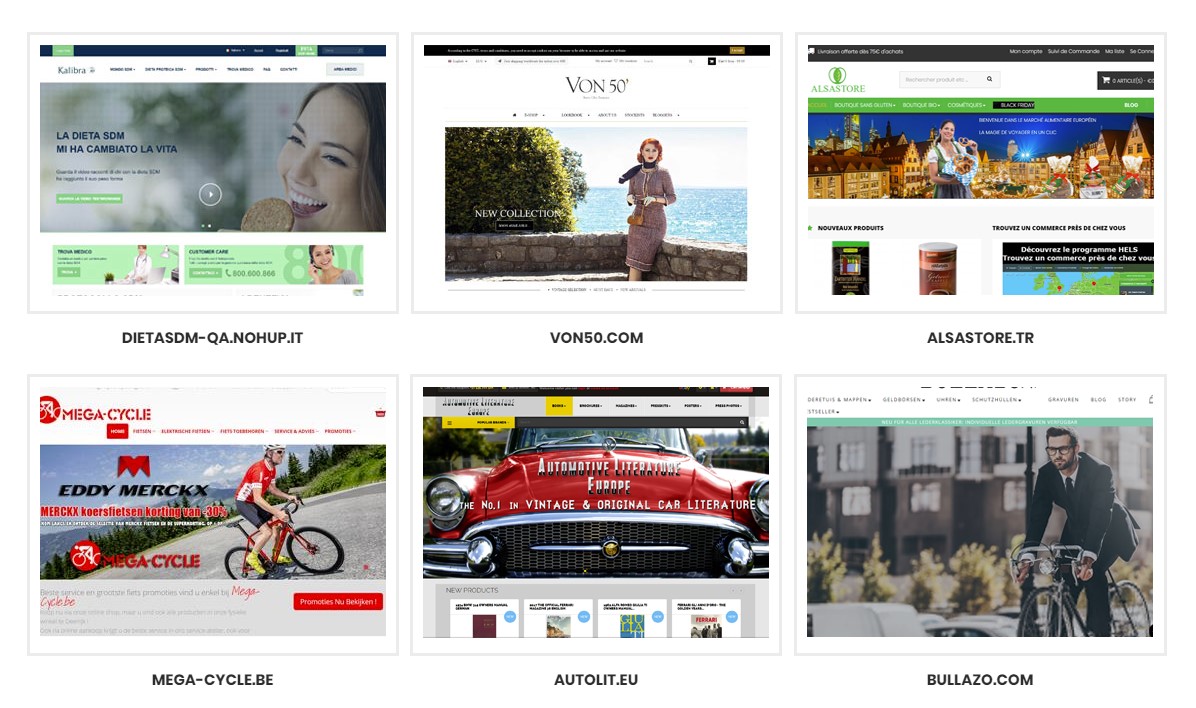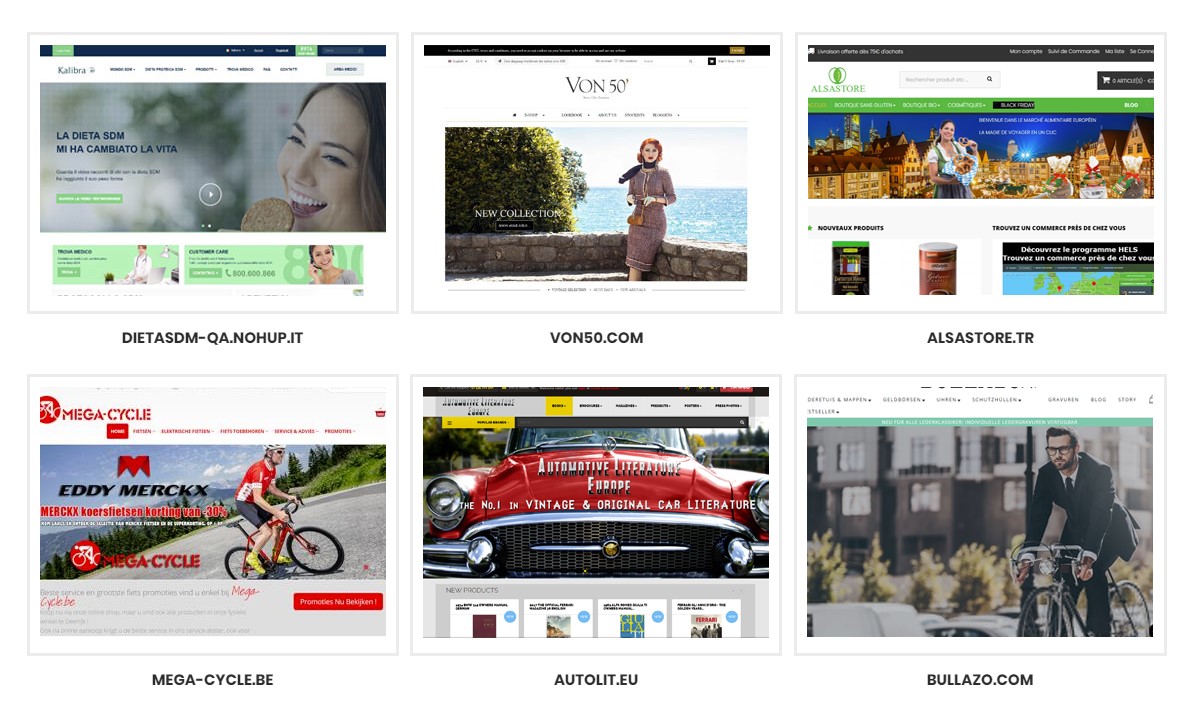 Technologies constantly change. When New PrestaShop version is released, it brings a lot of innovations, improvements & bugs fixes, safer for the last version. We strongly advise your store to update the latest version for your store.
High-skilled & professional developers in PrestaShop
6 months warranty after the update
Successful Prestashop update right now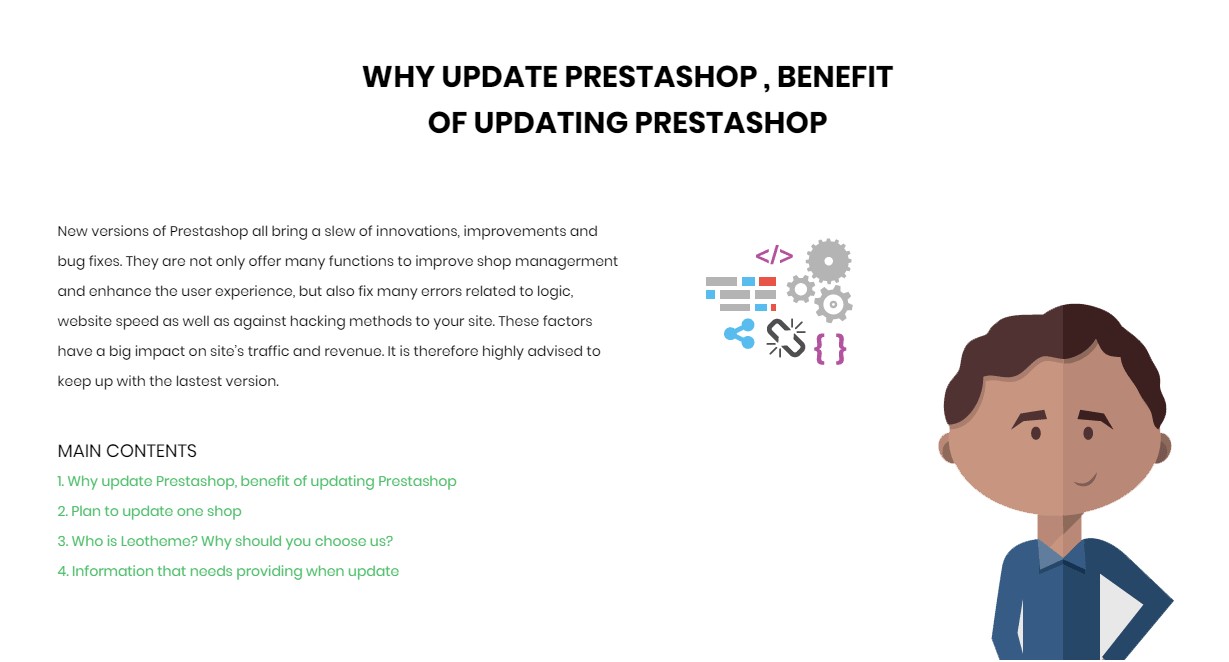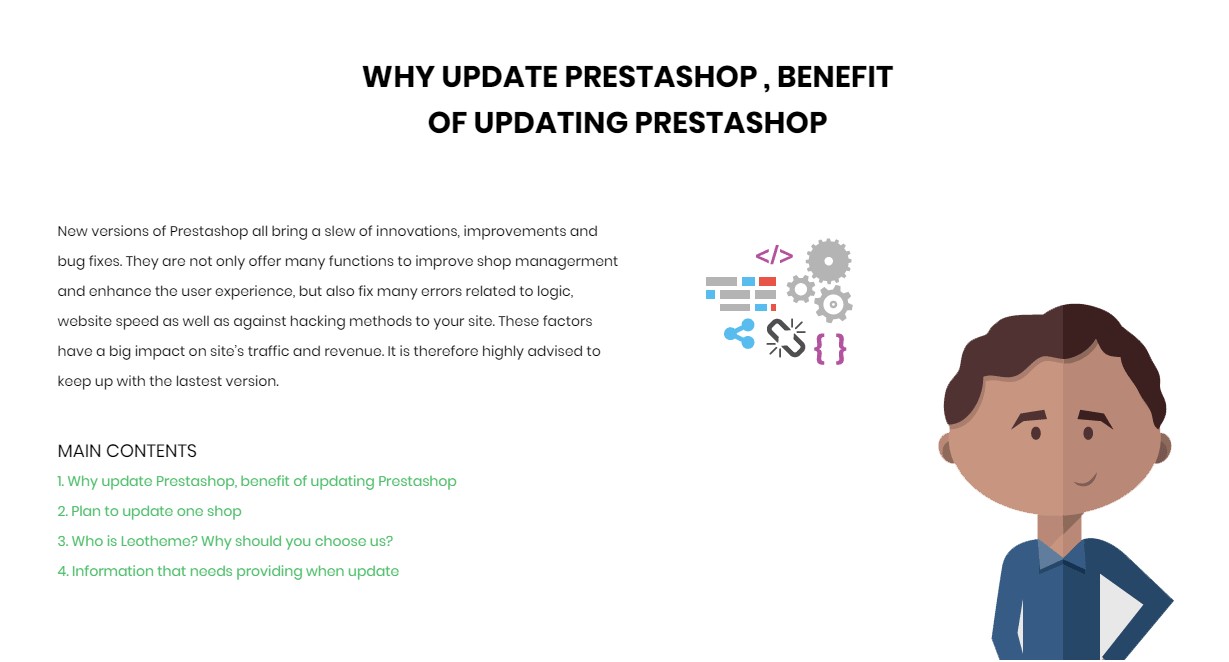 Successful Custom Project for PrestaShop Maintenance & Upgrade Service: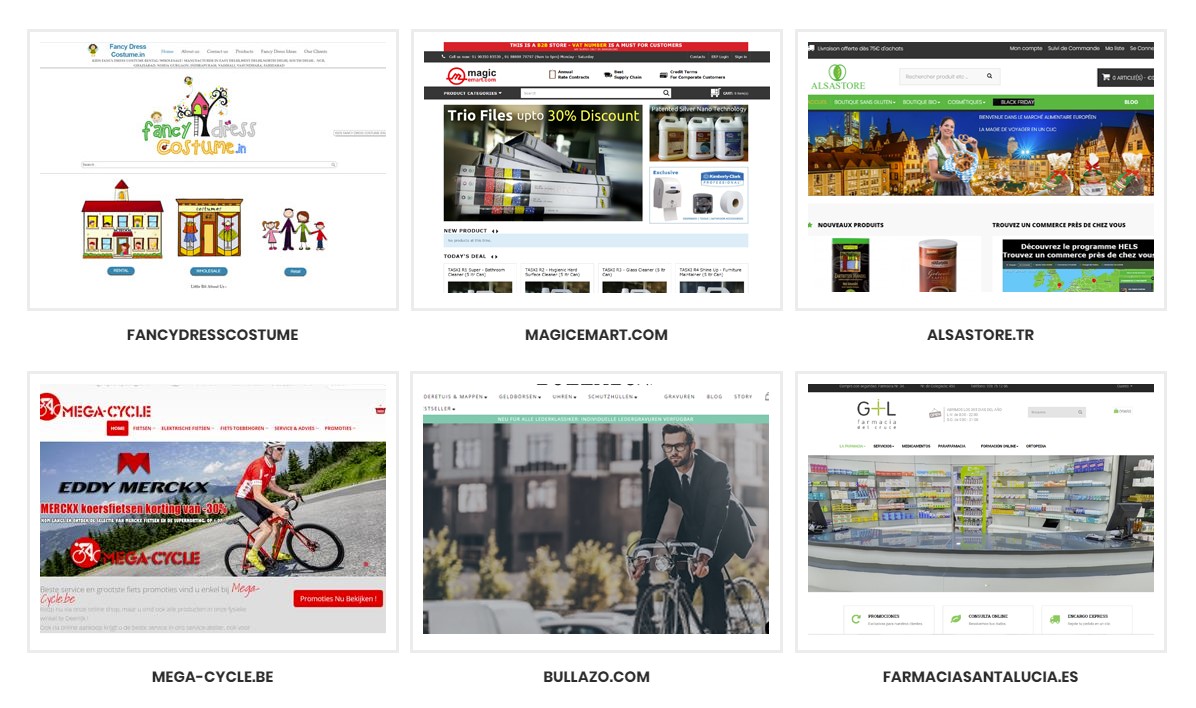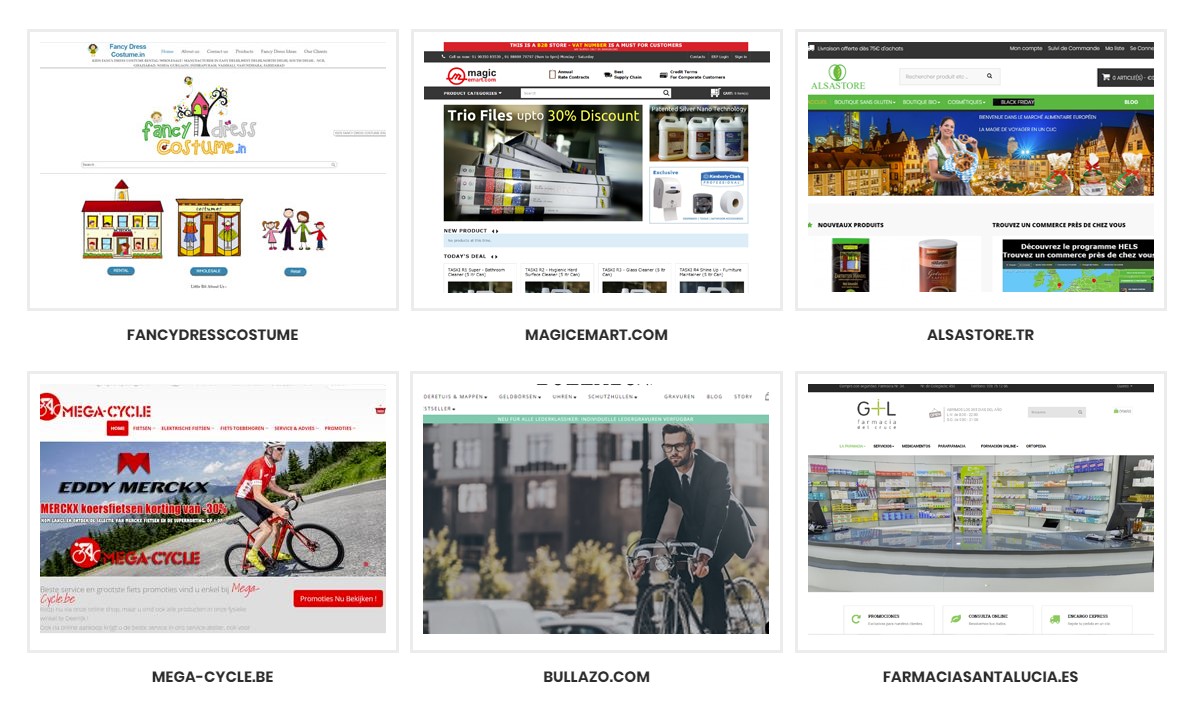 Being a reliable web design company, Leotheme is confident to meet all the requirements that clients desire. Choosing a good website provider will produce effective website design products. Especially, in the current web design trend, a good web design not only requires the aesthetic but also a high application on the search engines. We, web designers understand that in e-commerce fields, good web design is crucial for making the impression to your audience right at the first sight and staying on the top of the current trends make it impossible to create a website that impresses your audience and will hour user's attention.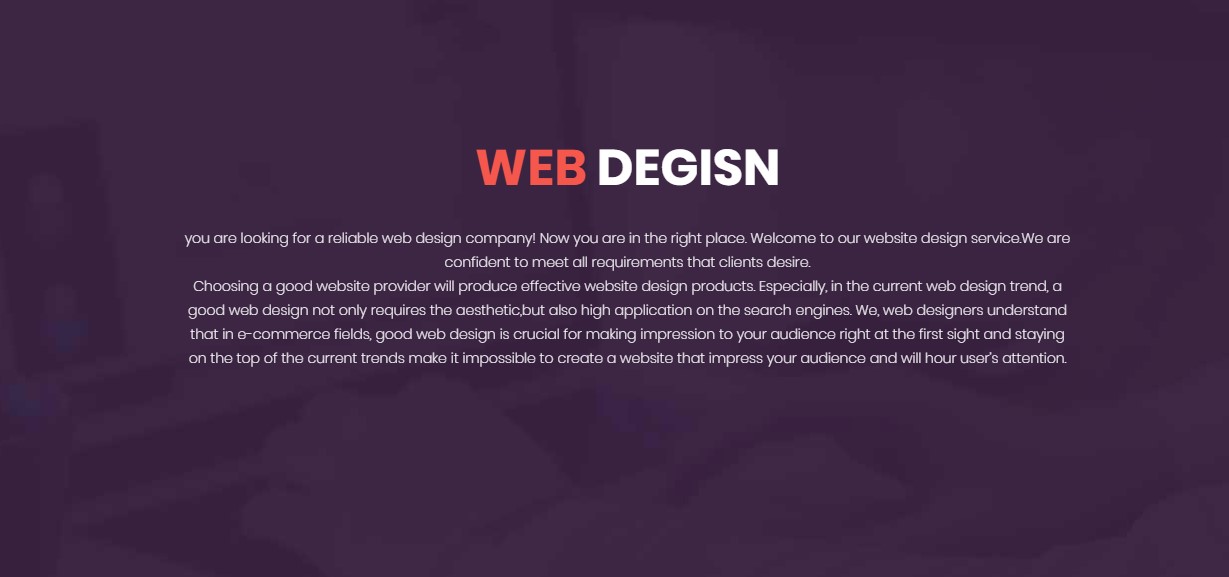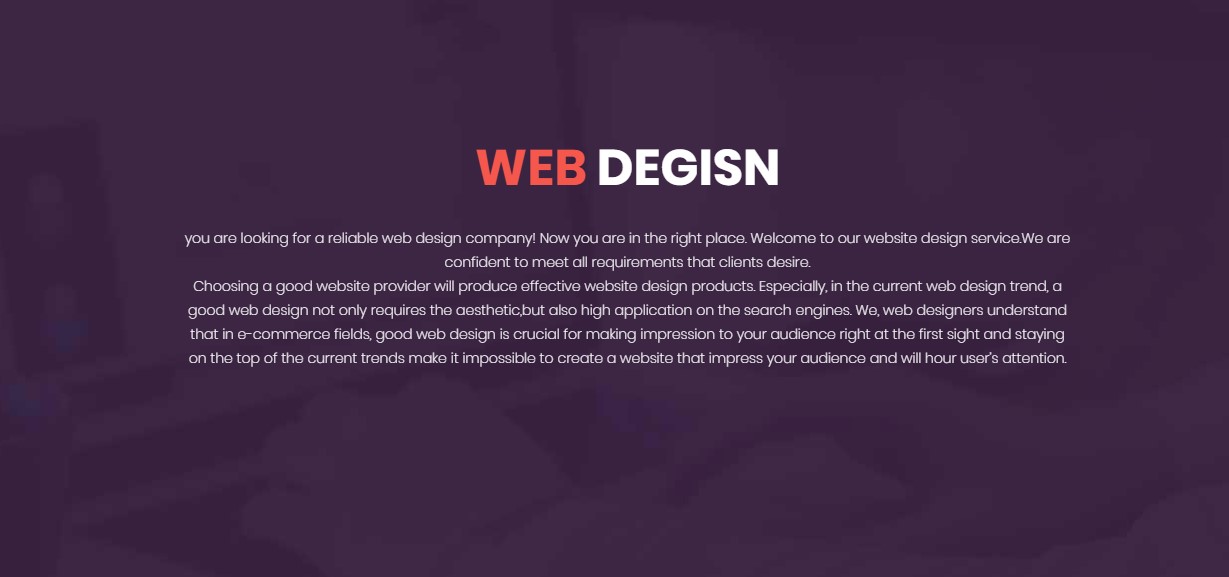 Successful Custom Project for PrestaShop Maintenance & Upgrade Service:


Don't be worried! Contact Leotheme Service now as soon as you have any requirements to get advanced features for your Shop. We are always here to help you.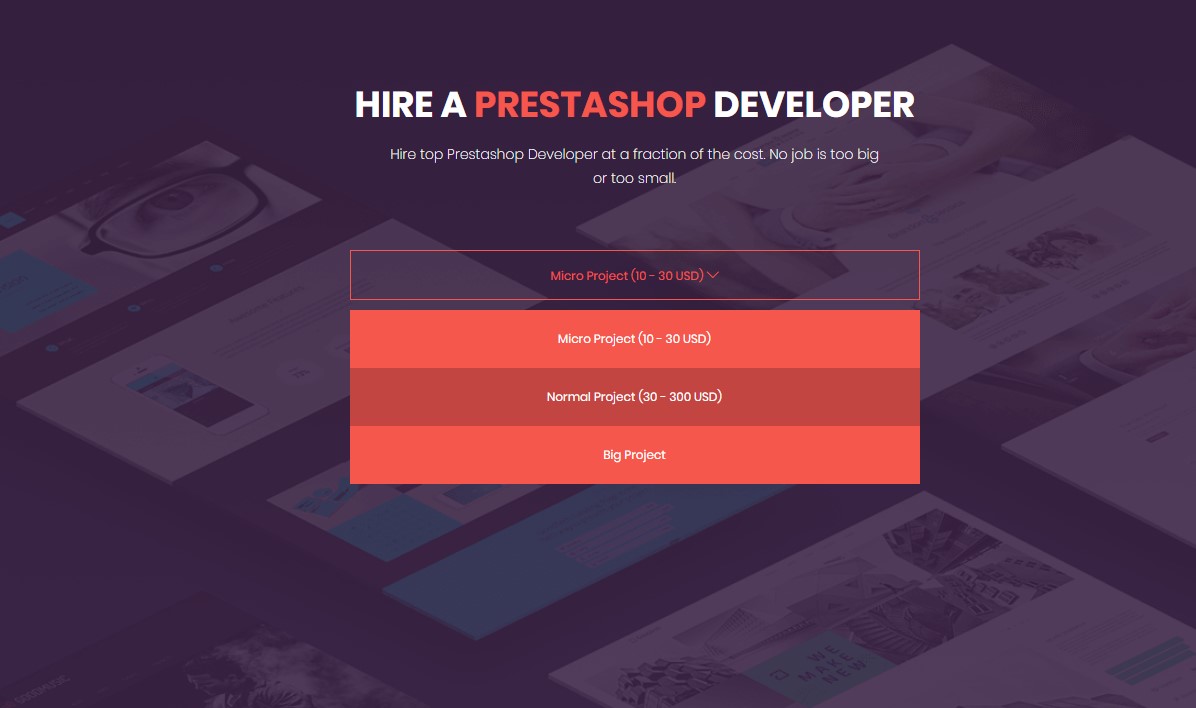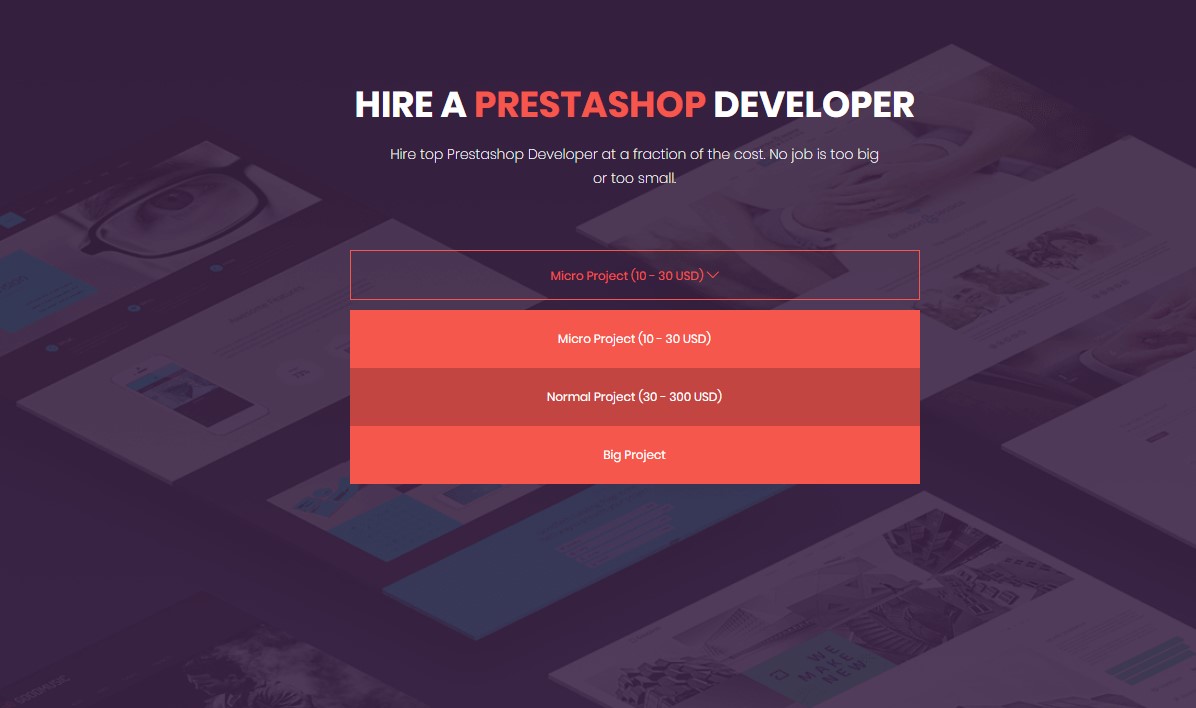 Related Prestashop Tutorials: