Customers always have different options for a product. For example, people can have their different favorite color for the iPhone they want to buy. We call these product variations "attributes". And the price of a product can be also changed depending on its attributes. This tutorial will find out "How to Add Product Attributes Prestashop 1.7.5 & Add Attributes Combination for Product ".
Related Topic:
1. Login Admin Panel
Catalog -> Attributes & Features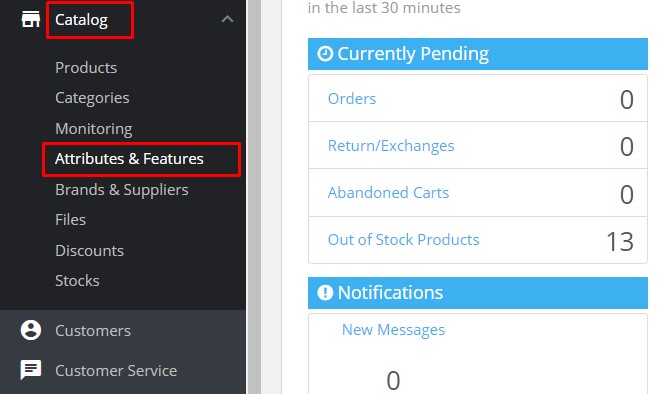 2. Add New Attribute PrestaShop 1.7.5:
Click on "Add new attribute" to add a group of variation possibilities (for example, colors, sizes, material,…)
Name: The name of the attribute. Make sure that it is short and clear to avoid confusion with others.
Public name: This name will be displayed to the customers on the product page.
Attribute type: choose the way to display this attribute as drop-down list, Radio buttons, Color or texture.
Then, click on "Save" button to create a new attribute.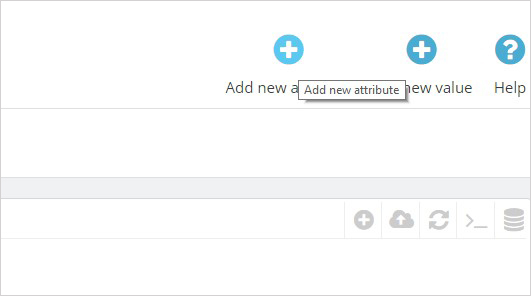 After adding attributes, you will see all available attributes on your store as the following screenshots: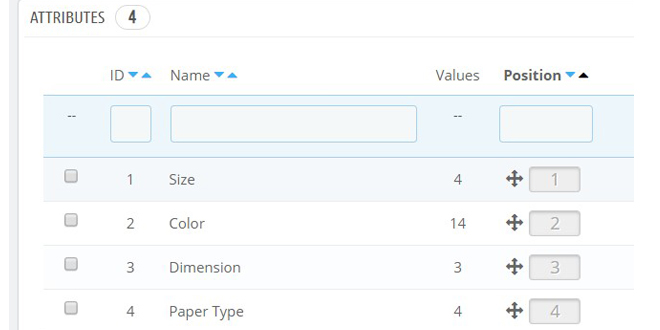 3. Edit Attributes for Product in PrestaShop 1.7.5: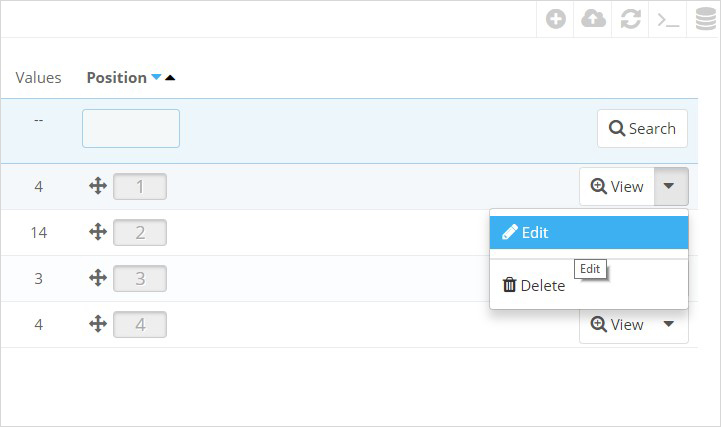 Add New Value PrestaShop 1.7.5
Admin -> Catalog -> Attributes & Features -> Add New Value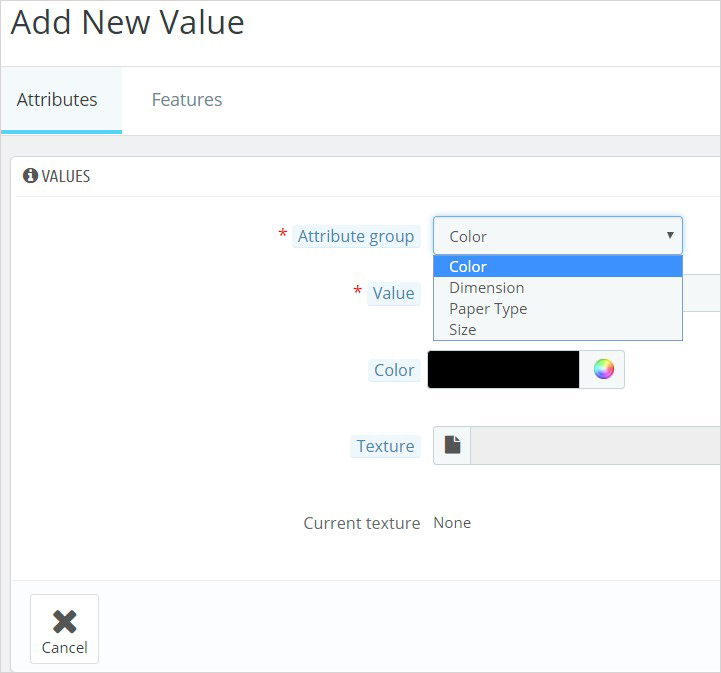 Now you can see a new attribute named "Color" that appears in the list. Now, you must add values to your attribute by clicking on Add new value.
Next, fill out the required fields:
Attribute group: Choose the attribute that you have just created.
Value: Give a value to the attribute: "Red", "16 Gb", "1.21 gigawatts"…
Color: Cause your attribute is a color, you can set up the required color. You can choose from the color picker board or insert the code of color.
Texture. You can upload an image to define the texture or type of your product. This image will be displayed on a product page.
Then, click on "Save" button to create a new value. You can also continue to create more values for the same attribute type by clicking on "Save then Add another value" button.
After completing, you can back to the attribute management page, click on the attribute you have just created and see its values.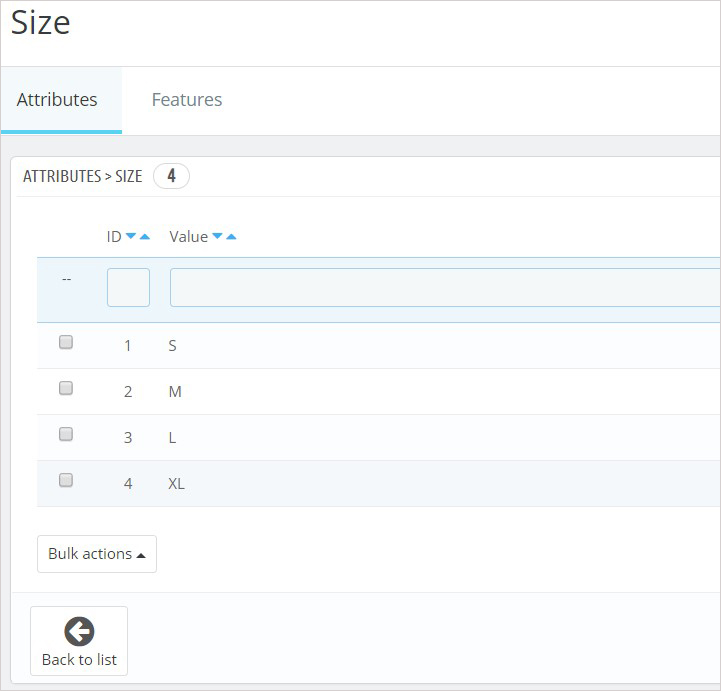 This is all about "How to Add Product Attributes Prestashop 1.7″. If you want to add attributes for required product, here is your tutorial
Admin Dashboard -> Catalog -> Products: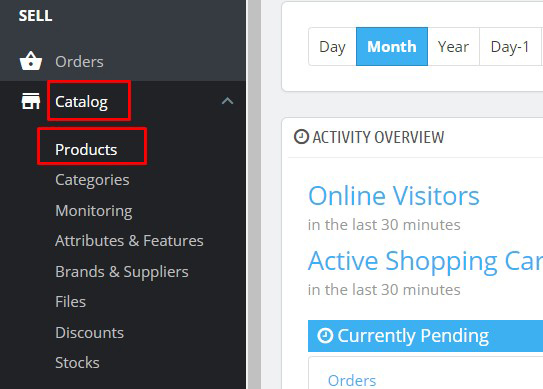 Choose required product you want to add combination -> Click Edit: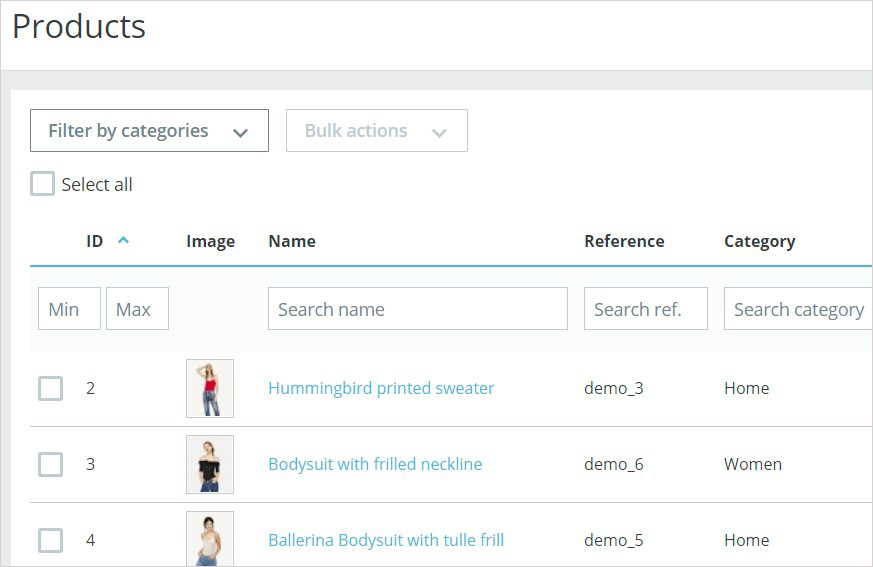 Navigate to Combination Tab: or option "Combination" Near Advanced Settings)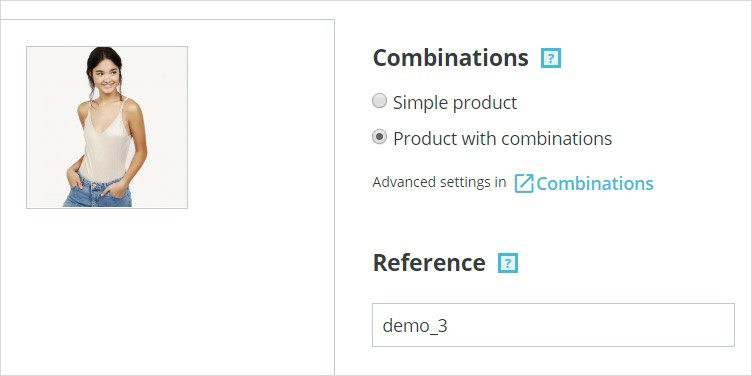 You can enter the wanted attributes (like "size" or "color" or dimension) and their respective values in the field below; or select it in the right column. Then click on "Generate": it will automatically create all the combinations for you.
As the result we will get this combination:
Then you can edit some details of your new combination or just set is as default: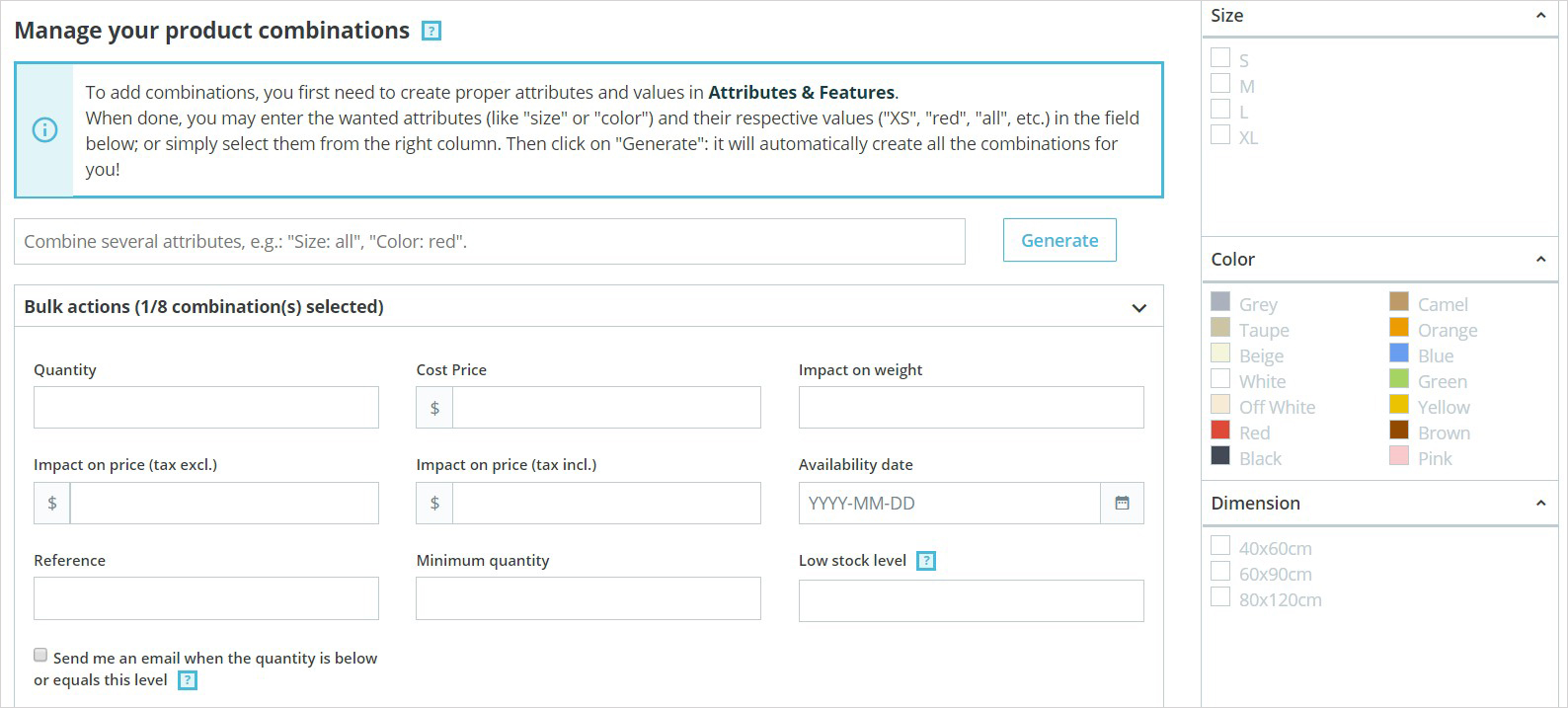 That's all, save all changes and check if the new attribute appeared on the frontend.
This tutorial already helps you "How to Add Product Attributes PrestaShop 1.7.5 & Combination Attributes easily". Hope it help you well.
Related Prestashop Tutorials: