Tax rule is used to apply a certain tax rate for a single country a set of countries. In Prestashop, you cannot directly apply a tax to a product. You can only apply tax rules instead. Also you may use a single tax rule to apply different taxes to a product for customers from several different countries. So this tutorial, I will show you best guides to "Add Tax Rules Prestashop 1.7.5
To be continued of PrestaShop 1.7.5 Tutorials, this guide " Add Tax Rules PrestaShop 1.7.5″ includes these steps:
Let's start.
Login Admin Panel -> International section, click on Taxes-> Tax Rules tab.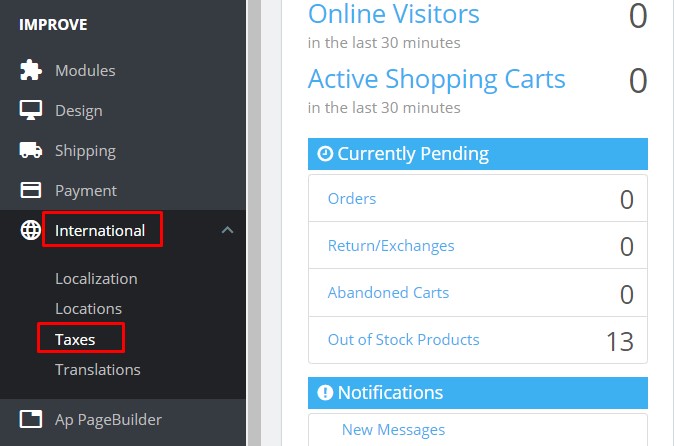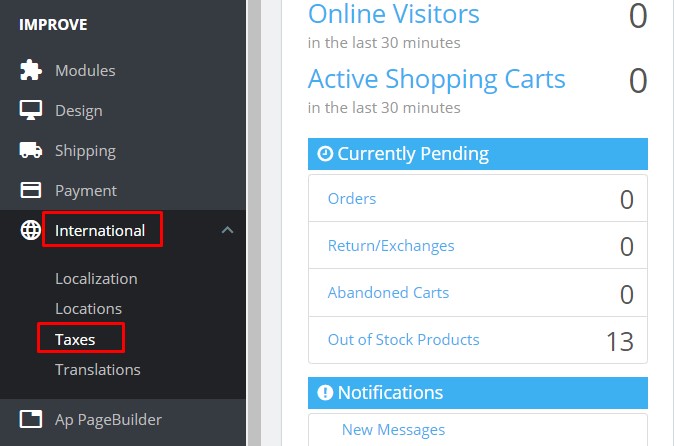 Open "Tax Rules". Here you can manage all "Tax Rules" of store.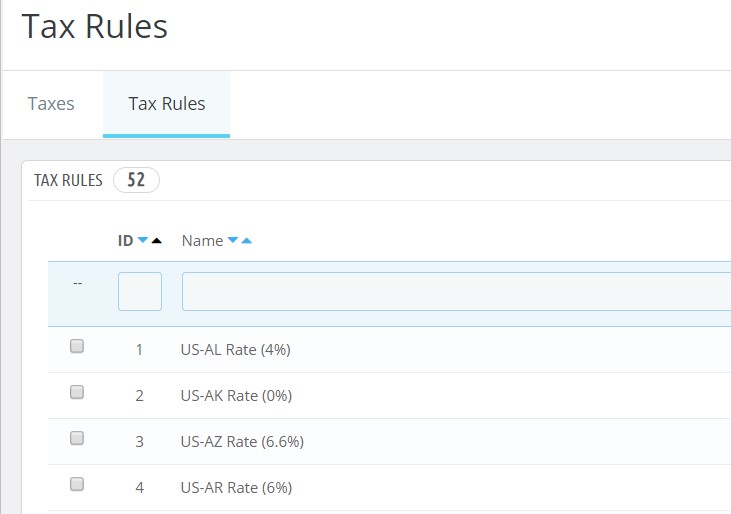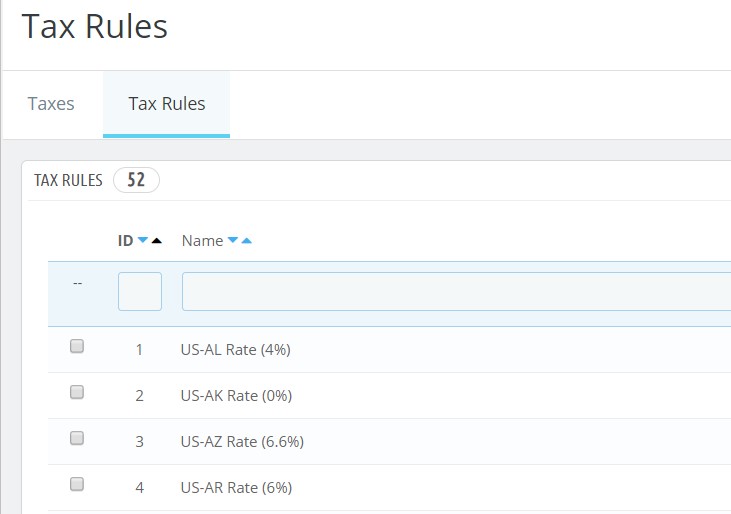 If you want to "Add New Tax Rule", please click "Add New Tax Rules Group"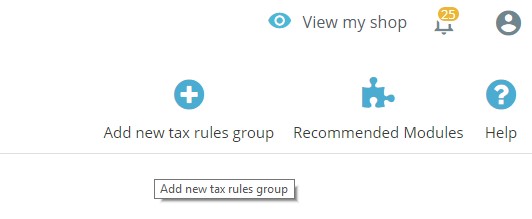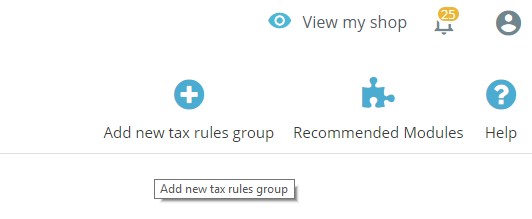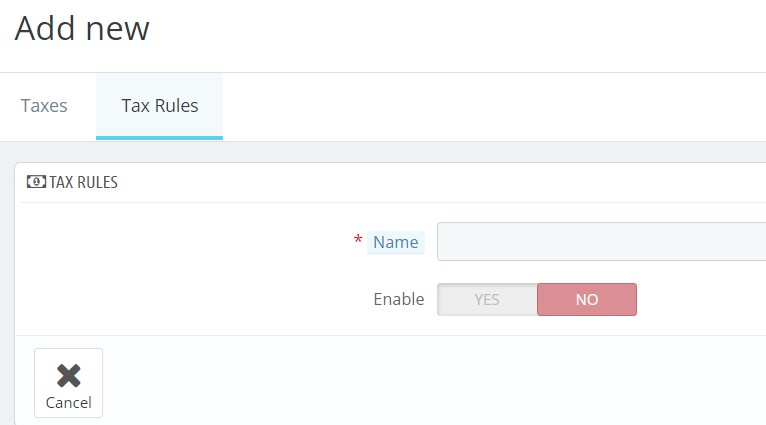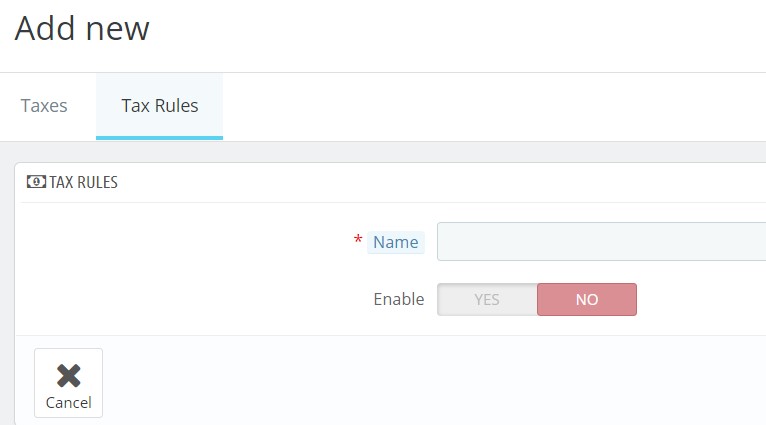 Click "Save & Stay". 
After saving the changes, new additional field will appear: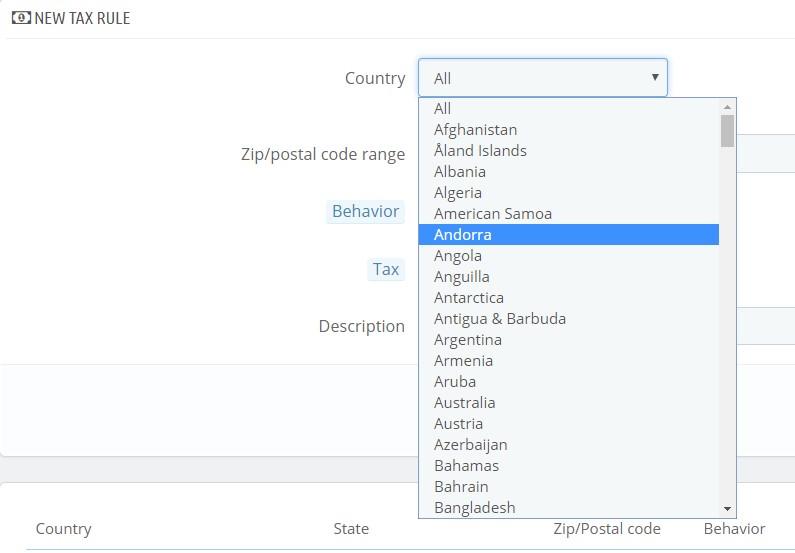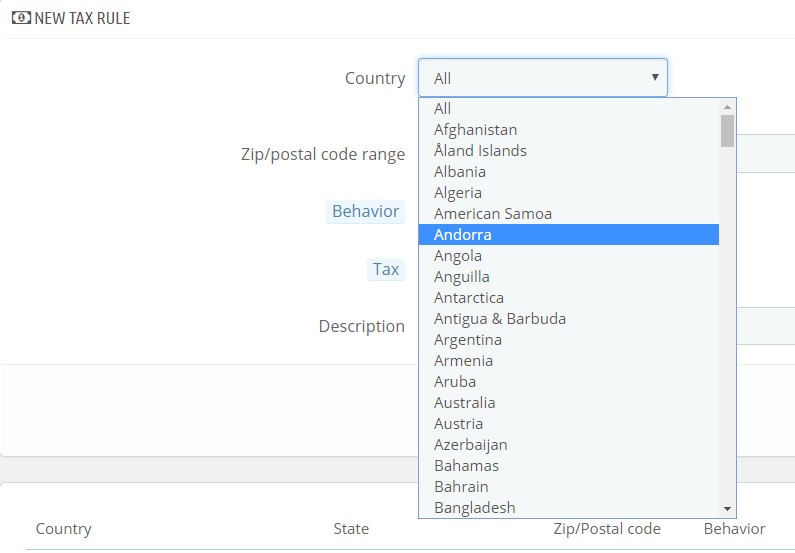 Country: a country where you want to create current rule.
State: after the country is selected, you will need to choose necessary state if available.
Zip/postal code range: please specify customer's zip code range in which the tax should be applied.
Behaviour: it happens that customer's address can matches several tax rules, so that's why you are able to choose how the current tax rule should behave:
This Tax Only: it will apply only this tax.
Combine: combine taxes. For example: 100$ + (20% + 10% = 30%) => 130$.
One After Another: apply taxes one after another. For example: 100$ + 20% => 120$ + 10% => 132$.
Tax: choose required tax from the drop-down list.
Description: you can add some short description for your tax rule.
If you wan to apply this tax rule for many country, you can click "Add New Tax Rule"


Fill information for Tax Rule Groups:
Name:
Enable: Yes/No -> Choose Yes to Enable Tax Rules for Store.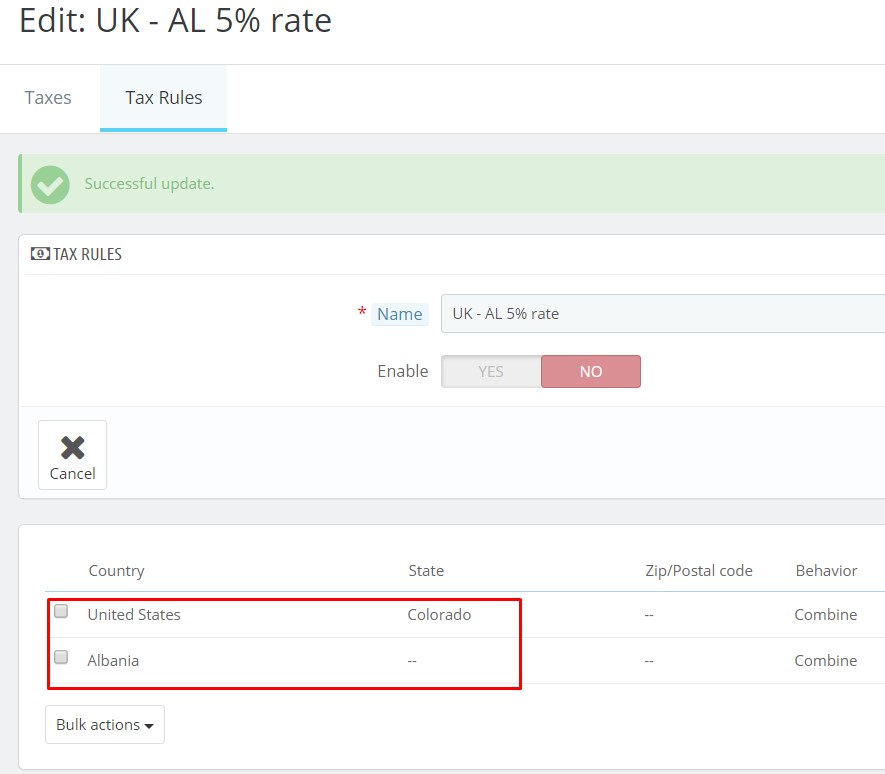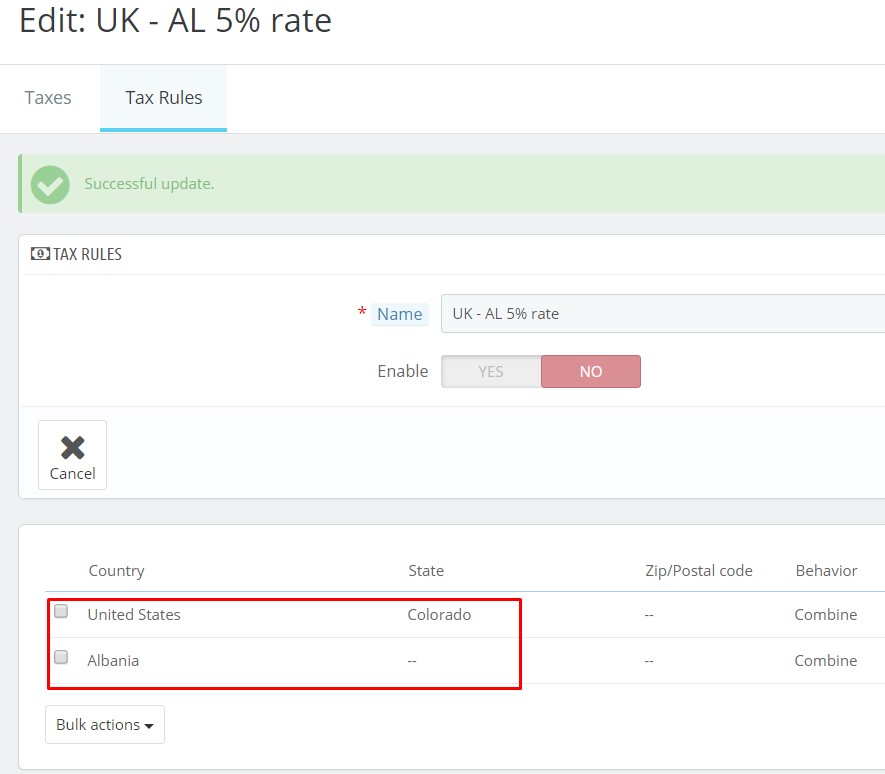 "Save & Stay" for the changes.
Go to "Catalog" -> Products -> Choose Product you want to add Tax Rule. Navigate to "Pricing Tab" to edit: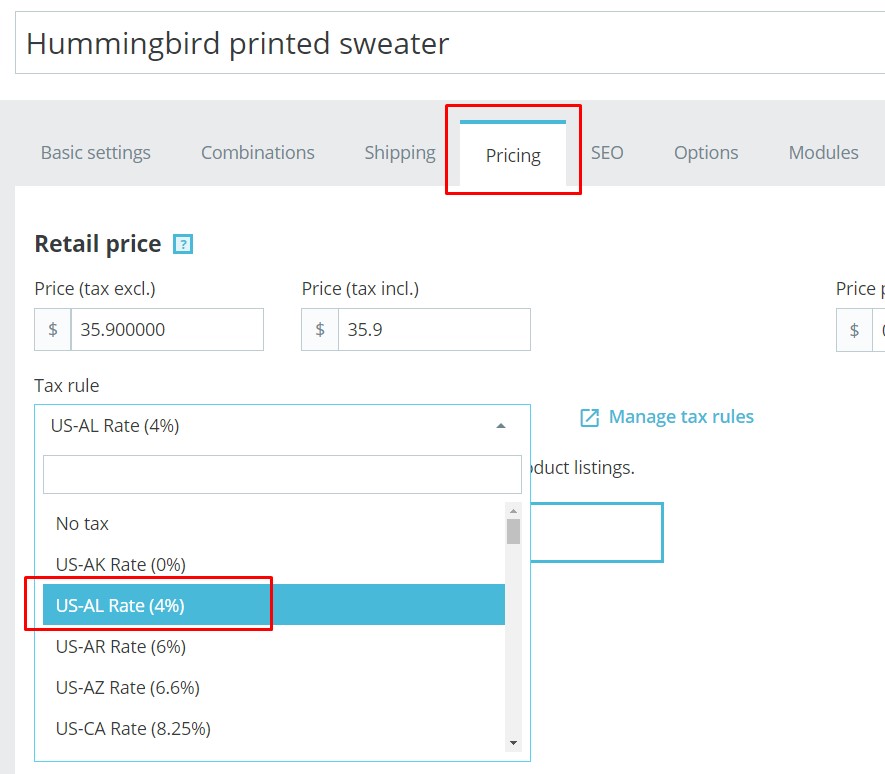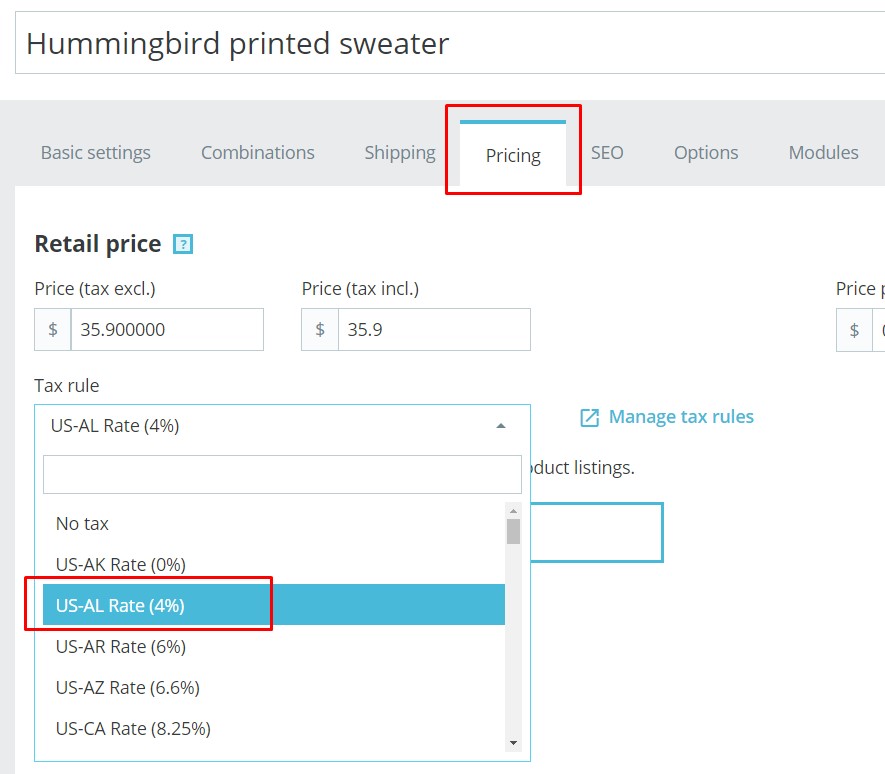 Then "Save" the changes.
This is the end of tutorial "Add Tax Rules PrestaShop 1.7.5 ( PrestaShop 1.7.x Version). Hope this tutorial helps you well.
Related Prestashop Tutorials: