Are you looking for the best PrestaShop Email Templates for your PrestaShop Store? New change template designs for your email transactions such as download, order, account confirm, order, Payment, Contact, Order Cancel, Password,…
Let's discover "10+ Best PrestaShop Email Template for PrestaShop Ecommerce 2020″.
Leo Postmail PrestaShop Email Template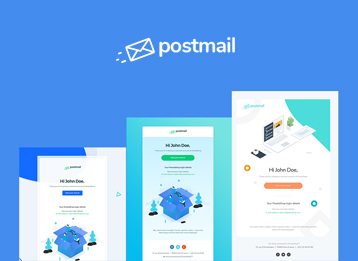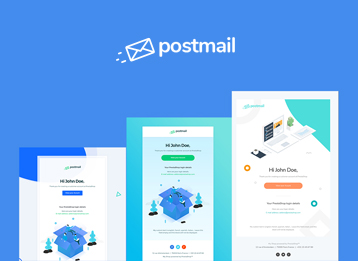 Leo Postmail is one of the best PrestaShop Email Templates in 2019 – that I mentioned as the first PrestaShop Template in this blog.  It comes with appearances & impression of email transaction.  Because the default email template is not satisfied your desire & customers.
Leo Postmail is created specially for you. The Email Template – Leo Postmail – is a modern & intuitive email template, is designed and developed to fit any of your business goals in communicating with clients. The professional PrestaShop Template for Email is designed 34+ available email Template modelings for diversified business purposes as Download, Order, Account Confirm, Order, Payment, Contact, Order Cancel, Password,… It 's also fully responsive, unlimited customization on the intuitive interface that makes Leo Postmail stand out the other email templates in the market. What this product does for you: with this email template, you can:
Polish your brand and store's image with a professional communication tool
Self-customize to have a template that fits your shop
Save money and time as My Store is available with almost all types of email for your business
Increase your store's reliability
Broaden your community by the visual social links at the bottom of the email template
Leo Peace Prestashop Email Template 2020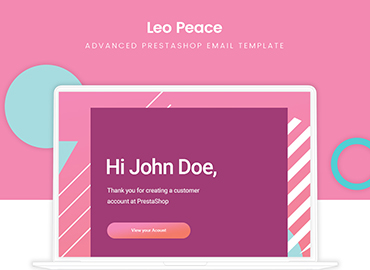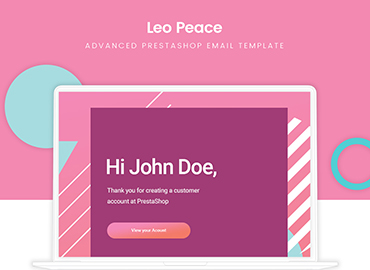 Peace Responsive Email Template Prestashop is an advanced email template that concludes all you need for a professional email template system. With 34+ premade email template models, Leo Peace is ready to fit in any business goals such as Account, Contact, Newsletter, Order Product, Order Changed, Order Canceled, Payment, and more. Importantly, the responsive design will make sure Peace looks perfectly on any devices, offer the best user experience across diversified platforms and screen resolutions.
Leo Peace saves you time and money. You are no-code knowledge required as Peace is easy to use and modify with attractive and user-friendly interface design. Peace comes with main parts like General, Header, Content, Footer, and Social, you can absolutely customize the email template and immediately see the changes right from the Live Edit Tool. Especially, the Footer is well-designed with Social Network integrated, which broadens your business name worldwide as large as possible.
Leo Kool PrestaShop Email Template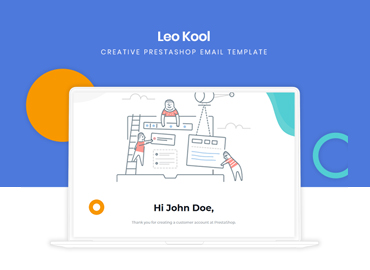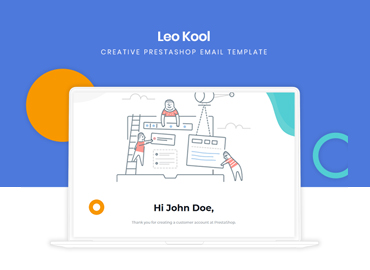 Leo Kool is a Creative & Professional Responsive PrestaShop Email template which offers beautiful template designs for email transaction well for any Ecommerce as Clothes Shop, Electronics, … They are displayed great on any devices as Laptop, Macbook, Mobile Phone, …
Specially, the beautiful PrestaShop Email Template brings a plenty of email template style designs for email that helps your email transaction look new, fresh, attractive & useful. The available templates replaces all old style email in the store. Leo Kool comes with 34+ template style design email transaction as Order, Invoices, Registration, download & payment, contact, Order Cancel, Password,etc.
Moreover, with Leo Kool, you can easily use & customize style as you want. Steps are simple. You are able to customize for text, image (URL), Color, Fonts, Social network, … Fully customization & ease to use that let Leo Kool becomes your smart choice for your email in PrestaShop Store.
Leo Vic PrestaShop Email Template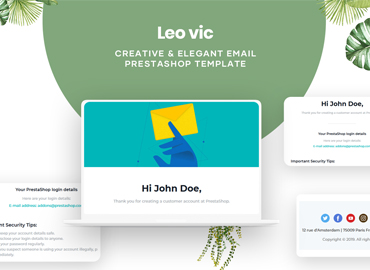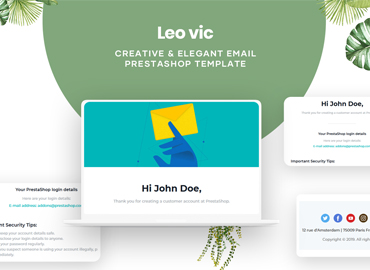 In the fact that, email template system is important for the business as it promotes your company's products, advertise business brand, and is an effective tool for your marketing strategy to connect with your clients. Totally understanding that we release Leo Vic – Responsive Prestashop email template to provide you a professional and modern way to communicate with your clients and much more.
All-in-one- email template, Leo Vic responsive email template comes with 34+ available email template models to fit in diversified business goals like Account, Contact, Password, Newsletter, Order Product, Order Changed, Order Canceled, Payment, etc. Moreover, with responsive design, Leo Vic ensures the optimal experience for users across platforms and devices. With the attractive and user-friendly design, Leo Vic comes with main parts like General, Header, Content, Footer, and Social for you to easily customize right on the Live Edit Tool. You can change Image, Color, Text, Font, Size as you wish. You can change the Banner Image or Leave empty if you do not want to use a background image. The footer is well-designed with many Social Networks integrated and your business information to attract your target receivers.
Leo July PrestaShop Email Template | $59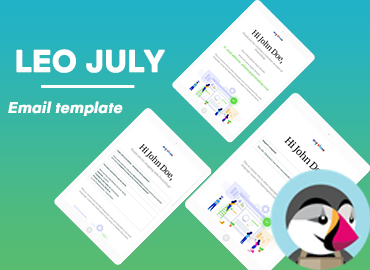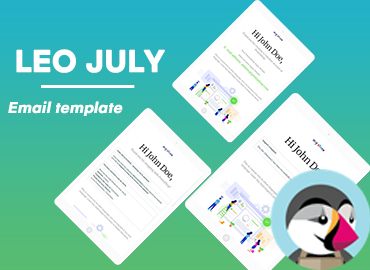 Next email template PrestaShop that I mentioned is Leo July. First, coming with a plenty of email template designs, in your PrestaShop store operation, your email template will have new design to increase customers interaction when shopping at your store. New template design for email as Download, Contact, Guest_to_customers, Cheque, order_cancel, refund, payment, …
Leo Dove | $59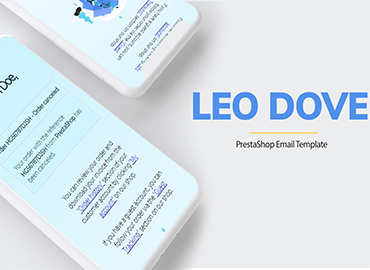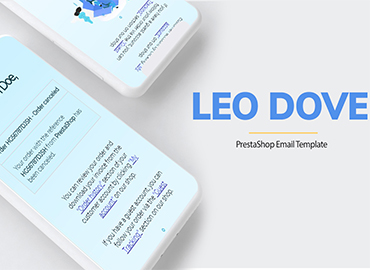 Another email template in this collection best PrestaShop Email Template is Leo Dove. This template is available 34+ pre-made email templates which is used better for your automate email transaction. Without code required, you totally can design your email template quickly by import all pre-made designs for email template. That's smart way to build your own style via email template. The template is ease to use & customize. Flexible to customize header, content, image, …
Leo Fuho | $59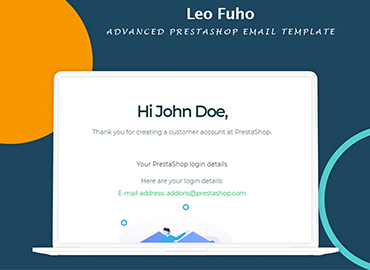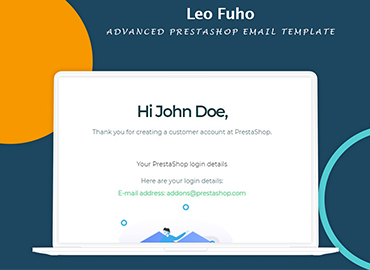 This is the end of this collection "10+ Best PrestaShop Email Templates 2019". Hope this blog will help you well.
Related Posts: