Today, I will guide you How to Add Category Menu PrestaShop 1.6 – Leotheme Tutorials
1. Add Category  Prestashop 1.6
– Login Dashboard Admin -> Get Access Catalog –> Categories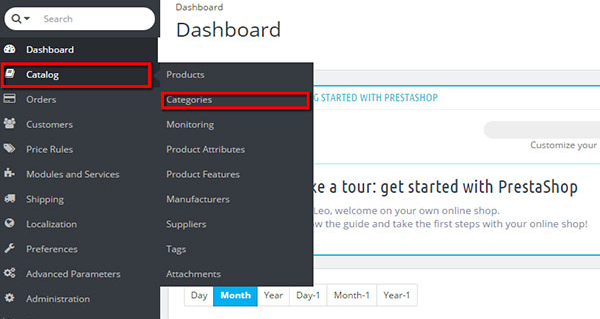 – And Click the button "plus" to Add New Category" in PrestaShop 1.6.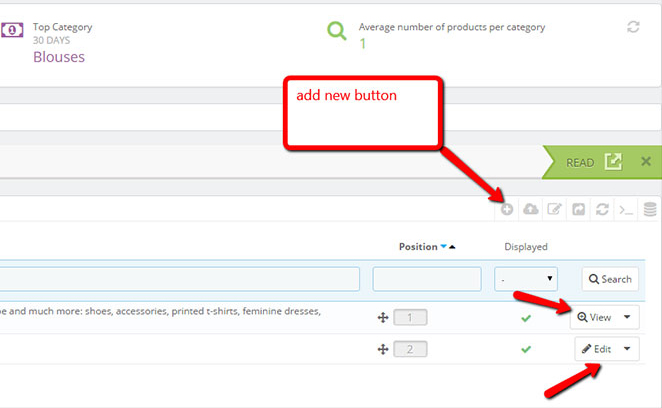 – Fulfill Information for Category Menu: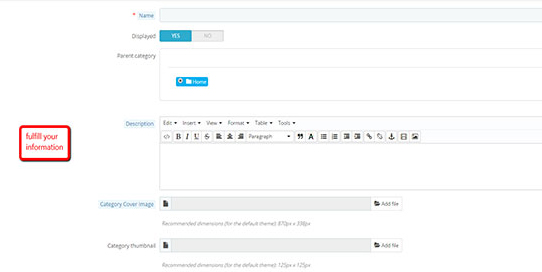 +) Name – you choose the name of your category. You can use Multiple language for this name.
+) Displayed – To select enable or disable your category.
+) Parent Category – if you want to create a subcategory for a category other than the home page, choose the category under which it will be displayed.
+) Description – add the description for new category. You can use the visual editor to format your text, insert images, and turn on the source HTML code of the description.
+) Image – to add your image from your computer.
+) Thumbnails –allow user to add 3 images be shown in the menu dropdown on your front end.
+) Meta title – you can add Meta data to improve your website for SEO.
+) Meta description – your category description that will appear in search engine results.
+) Meta Keywords – keywords to make your store recognizable by search engines. You can enter several of them, separated by commas, as well as expressions which must be indicated in quotation marks.
+) Friendly URL – allow to write to the URL addresses of your categories.
+) Group access – restrict access to the category and its product for certain customer group if necessary.
2. Add Category to Menu PrestaShop 1.6:
– Navigate to Modules and Services –> Module and Services: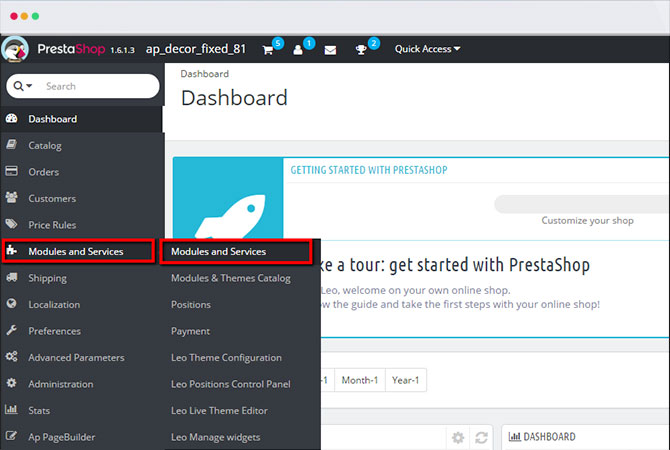 – Search Top Horizontal Menu to configure: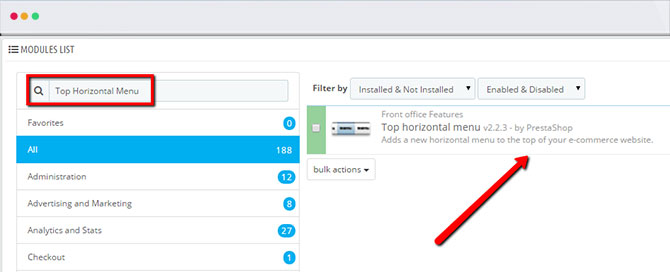 – Find your New Category in Available items for adding (here you can choose add or remove or change position of categories).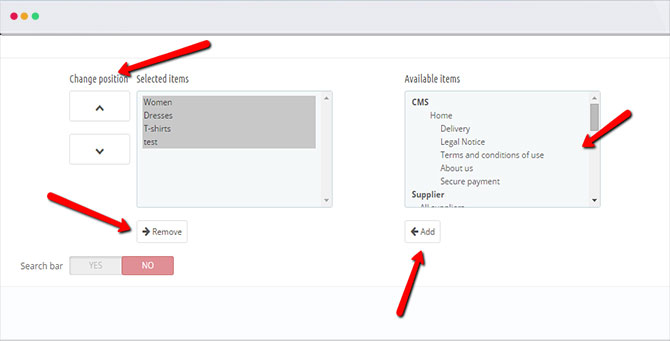 NOTE: Remember Save for changes and See the different in Front End.
You've add category menu successfully in PrestaShop 1.6. If you have any question, please feel free to
Wish you success with our guide. Thank for reading!
Related Post: