In the recent updated version 1.7.3.0, Prestashop has added one feature that allows to convert the interface from right to left (RTL) to support regions and languages like Arabic, Hebrew or Persian…
For previous versions, although Prestashop did not support RTL, we supported this feature very well. Therefore, in this blog,  we provide you with 2 options when using our themes in Prestashop 1.7.3.x. You can use Leotheme with available RTL Function without the need of using any other.
Otherwise, you can use function converted RTL of PrestaShop:
For this options, you need to take steps as below:
 In BackOffice, find tab: Ap PageBuilder / Ap Theme Configuration / Right to Left: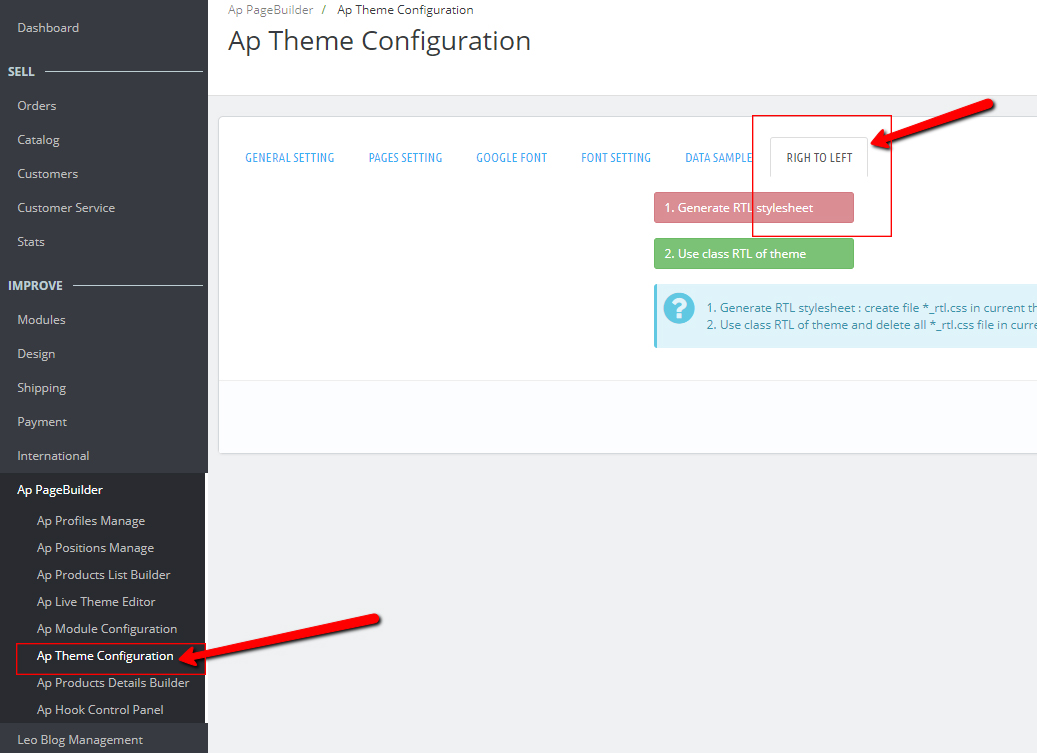 Click on button 1. Generate RTL stylesheet to create file Css RTL as Prestashop Standard.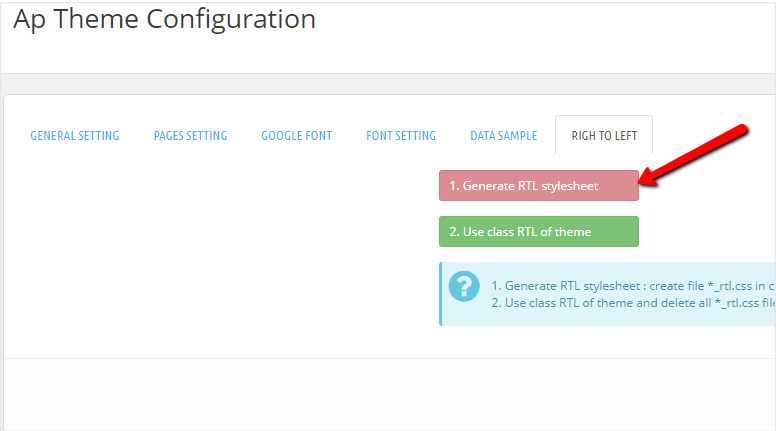 You can also use function generate rtl of Prestashop: Design / Themes & Logo => select theme that you want to create RTL => enable Generate RTL stylesheet => click Save.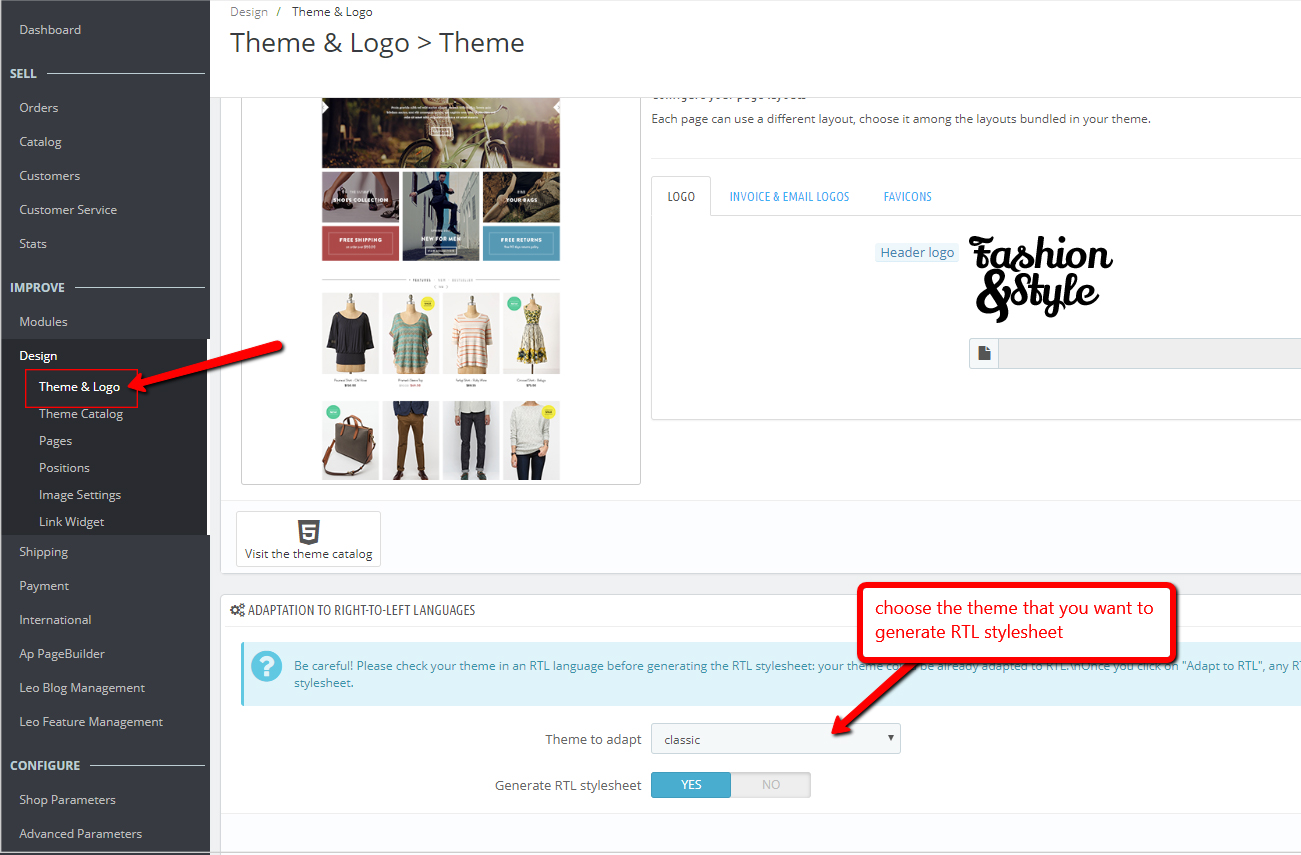 In case you use module of the third party (we support write CSS for RTL languages through Class. RTL) or you want to come back with our available RTL function, click on Button 2. Use class RTL of theme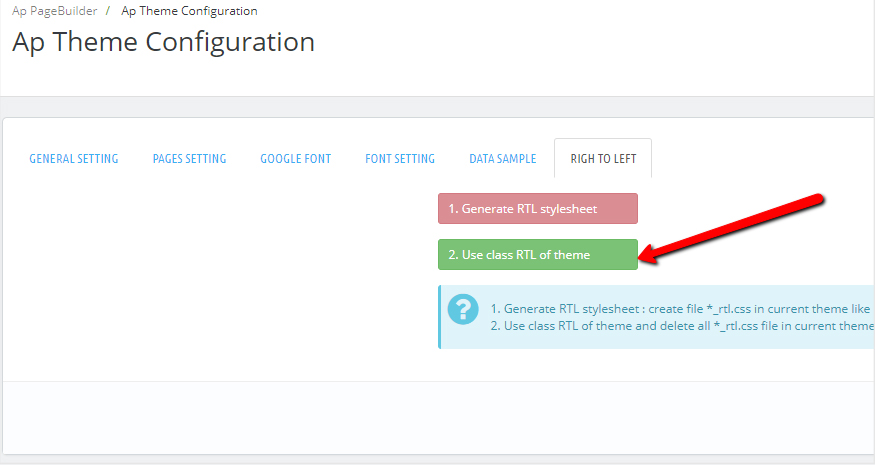 NOTE: The function  RTL is ONLY available on version 1.7.3.x.  themes that are installed on version 1.7.2.5 backward still use old functions.
 Every technique-related question please contact our developer via email: [email protected]. We are willing to support you.
Related PrestaShop Tutorials Post: