For any Ecommerce Website, module plays an important role to demonstrate how the professional your website is.
There are "2 Quickest Ways to Install PrestaShop Module 1.7.5"
1. Install Module PrestaShop 1.7.5 via Admin Panel
Navigate Module -> Modules & Services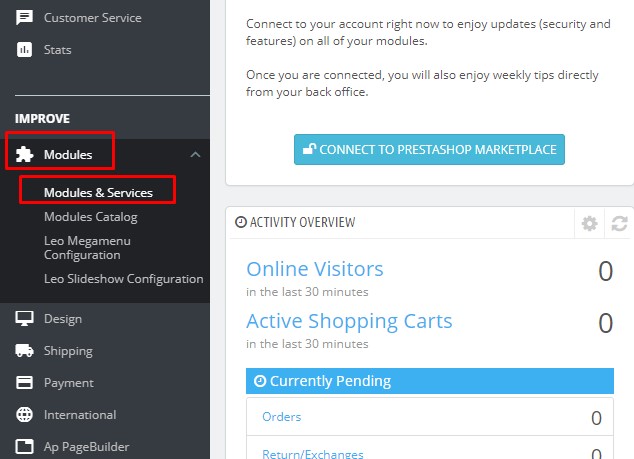 Then tap on "Upload a Module" -> Drag n Drop Module File to upload on store.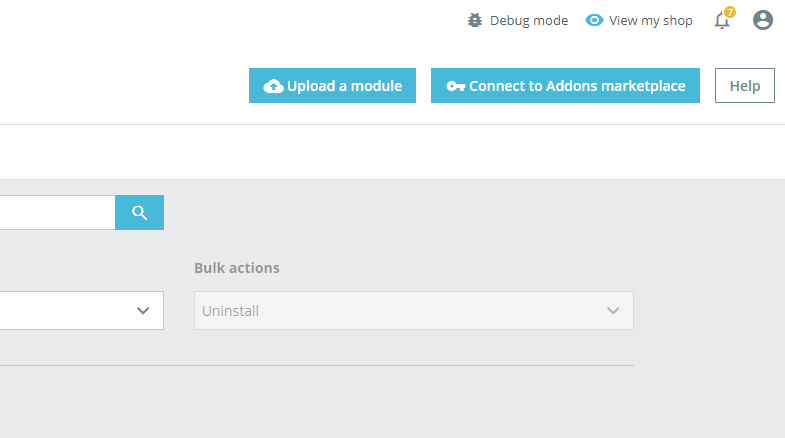 You can drag n drop or locate module file to this box, the installation would begin and should be completed in a few seconds. A new pop-up with Module Installed! message would appear and that's it! Your module is installed now. You may click on the Configure button to edit the newly installed module's options or leave it as it is.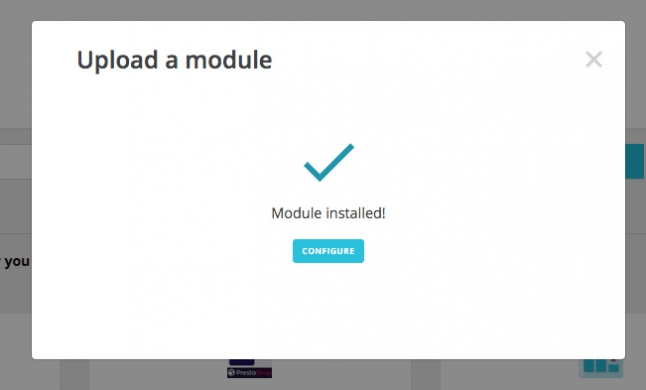 If you want to review and configure the currently installed modules, you should navigate to Modules > Modules & Services > Installed modules tab.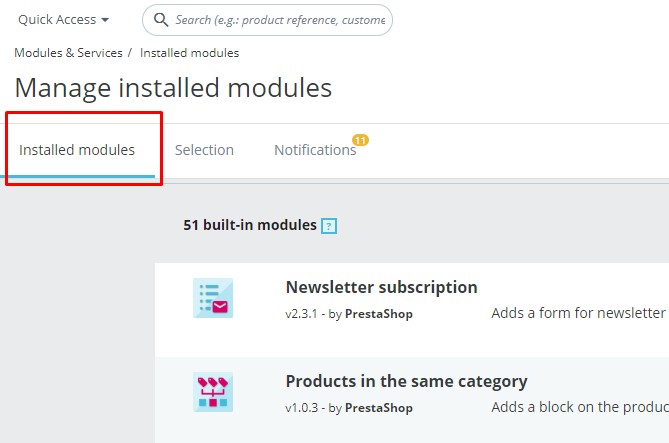 II. Installation PrestaShop 1.7.5 Module via FTP
Install PrestaShop 1.7.5 via FTP is the second way to install PrestaShop Module on your store. With the downloaded module.zip, you have to upload it to your local machine. Upload package to your account & make sure to place it in the modules/ folder of your PrestaShop installation. After that extract the .zip file and login to your website's admin panel.
Navigate to the Modules > Modules & Services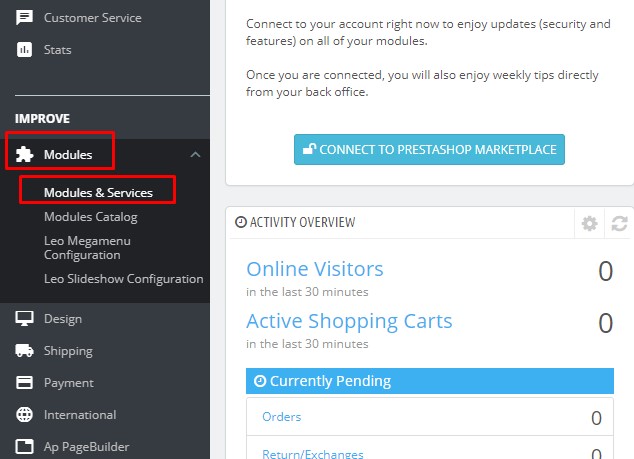 Click on the Installed modules tab, find the newly uploaded module and enable it.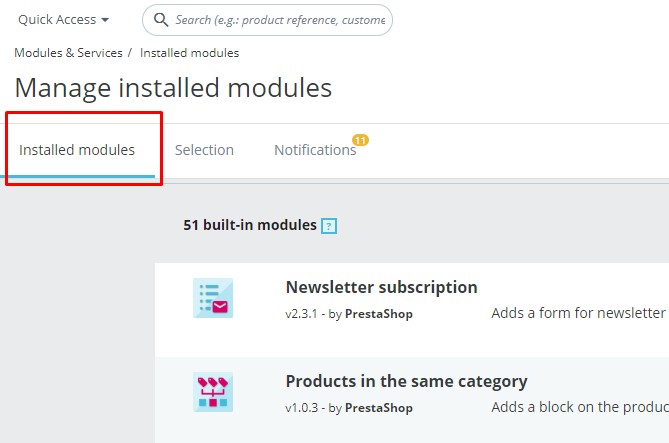 Here are 2 ways to Install PrestaShop 1.7.5 Module to your Store. Please make sure that the version of PrestaShop Module, PrestaShop Framework & PrestaShop Theme are the same.
Related PrestaShop Tutorials: