Nowadays, no one can deny the power of social media, not only for entertainment but also for shopping. If you have an online store, your potential customers are probably browsing the newsfeeds of Facebook, Instagram, Twitter, Pinterest; and looking for similar products to yours. Therefore, connecting them with those social networks is necessary. By doing this, your customers from social media can know more about your business and product. Also, your customer from your website can trust you with feedback or review on these social accounts. This blog will guide you to  configure Prestashop modules to add Prestashop share buttons and sociall media icons to your website. This will be very simple.
First and formost, please log in to your Prestashop admin. In the dashboard of your Prestashop store, go to Improve section and follow the path:
Modules -> Modules Manager -> Modules  (tab).
In the Category field, select Facebook & Social Networks option from the drop-down.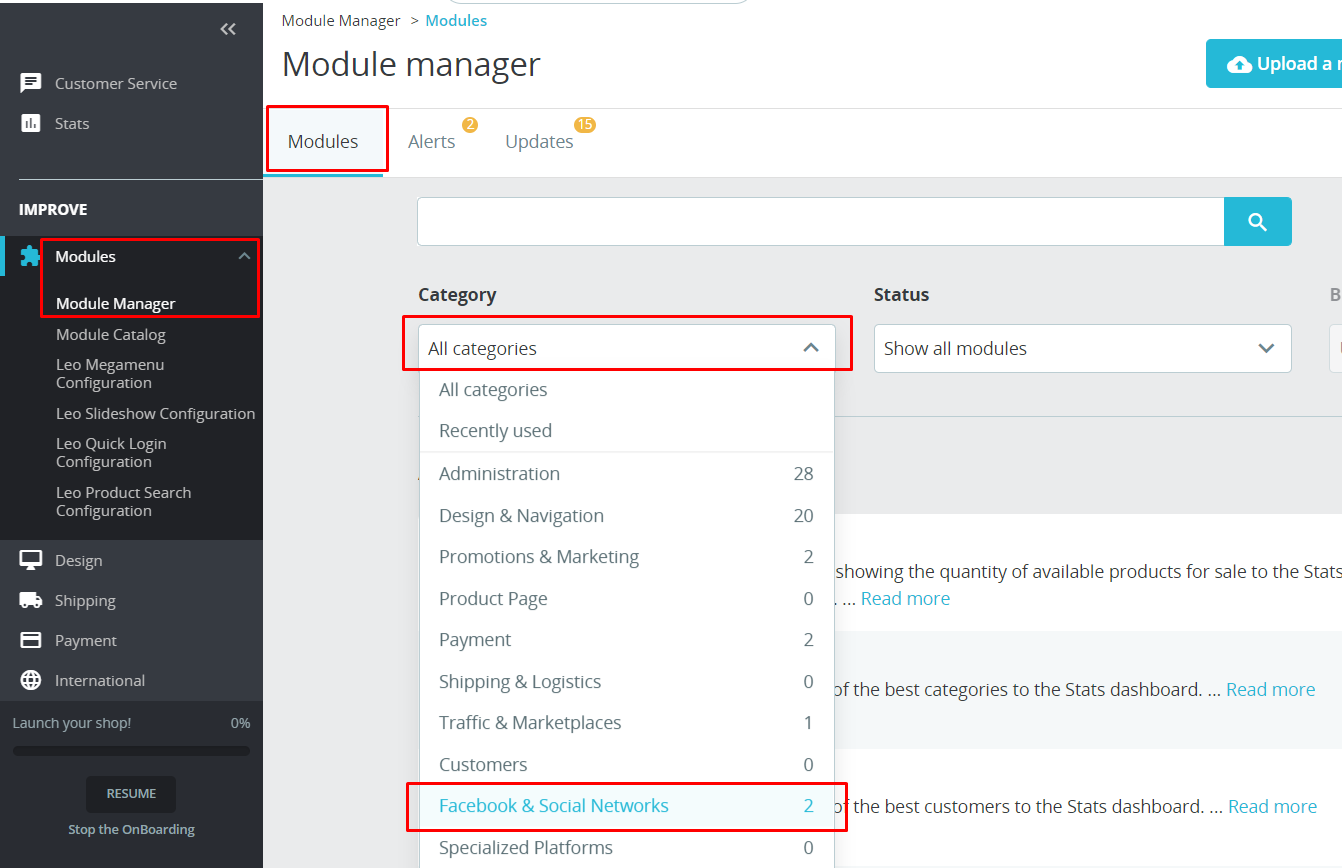 Here you have to find two module: Social media follow links and Social media share button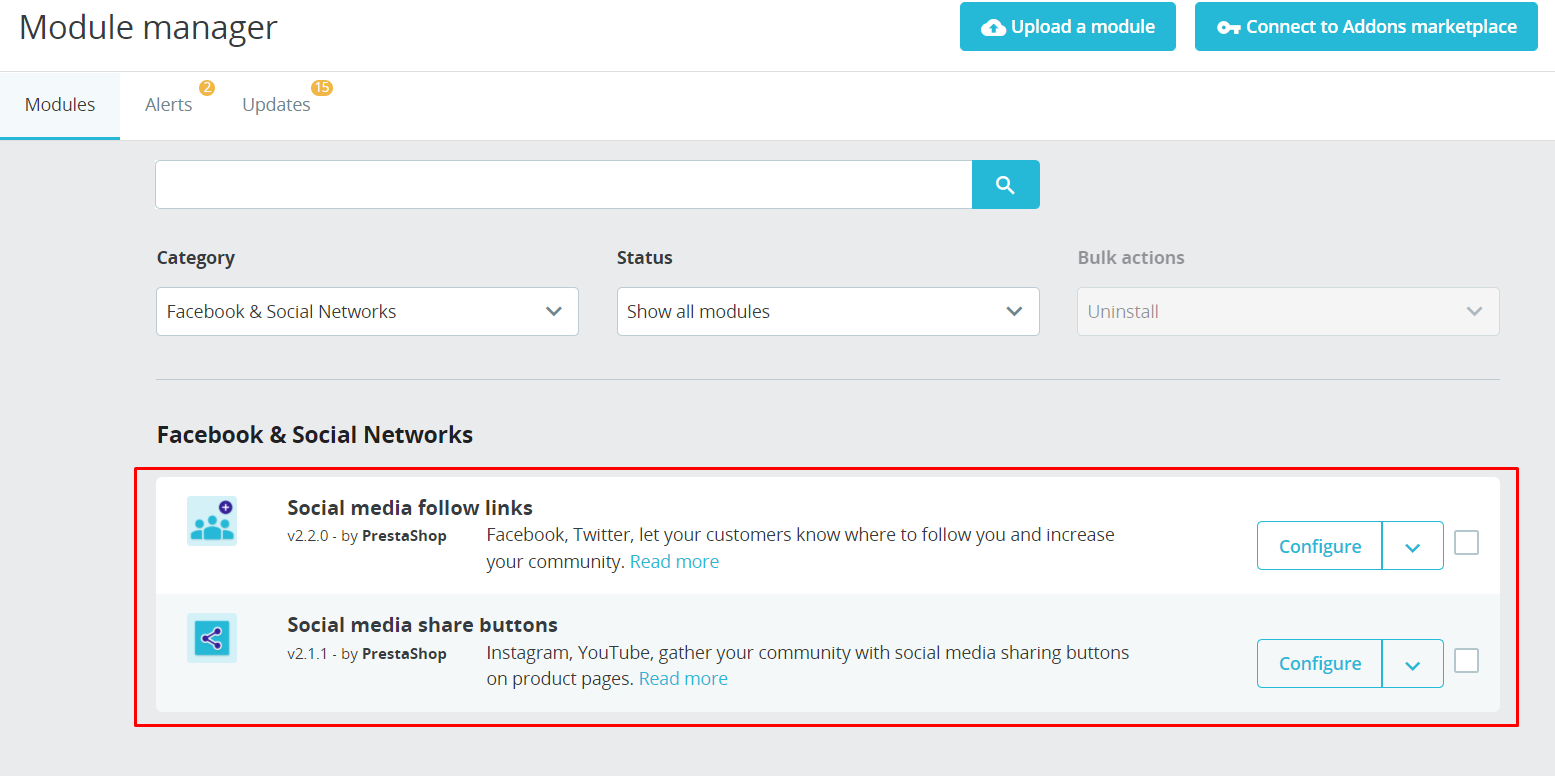 I. Add Social media follow links in Prestashop 1.7 admin
Click on Configure to configure Social media follow links module. You will head to the following screen: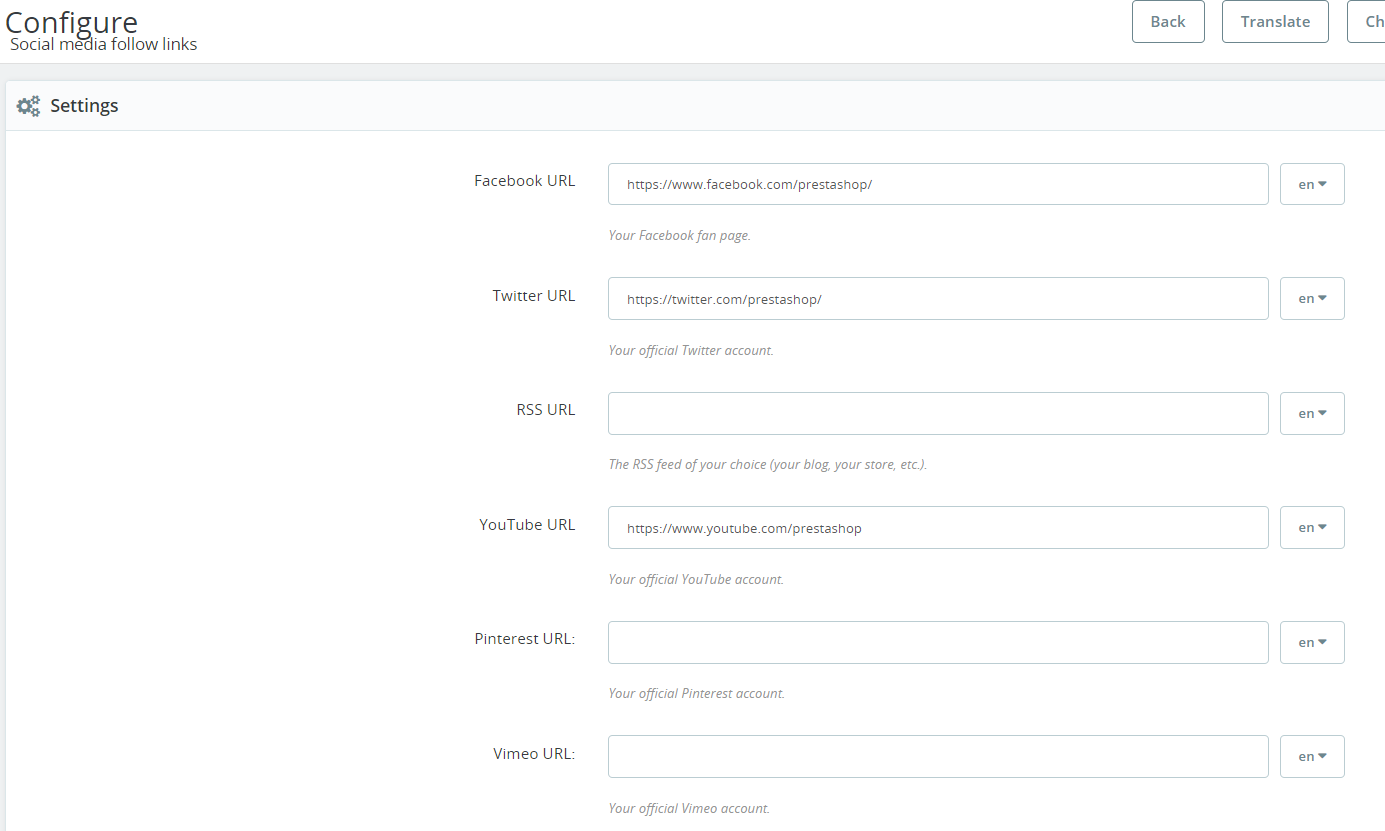 There will be 8 fields where you can insert links of your accounts in the most popular networks, such as:
Facebook,
Twitter,
RSS
Youtube,
Pinterest,
Vimeo,
Instagram
LinkedIn
Don't forget to Save all changes and check how it appears in frontend.
In our case, we add link for Facebook, Twitter, Youtube, Instagram, so you can see these 4 social media icons in the footer of the store.

II. add Prestashop share buttons 
Now let's add Prestashop share buttons on product page.
Here what we see when select Configure button of Social media share buttons module.

As you can see it is very simple as you just need to decide which social media network share buttons you want to appear on product pages. Press Save and check the front end.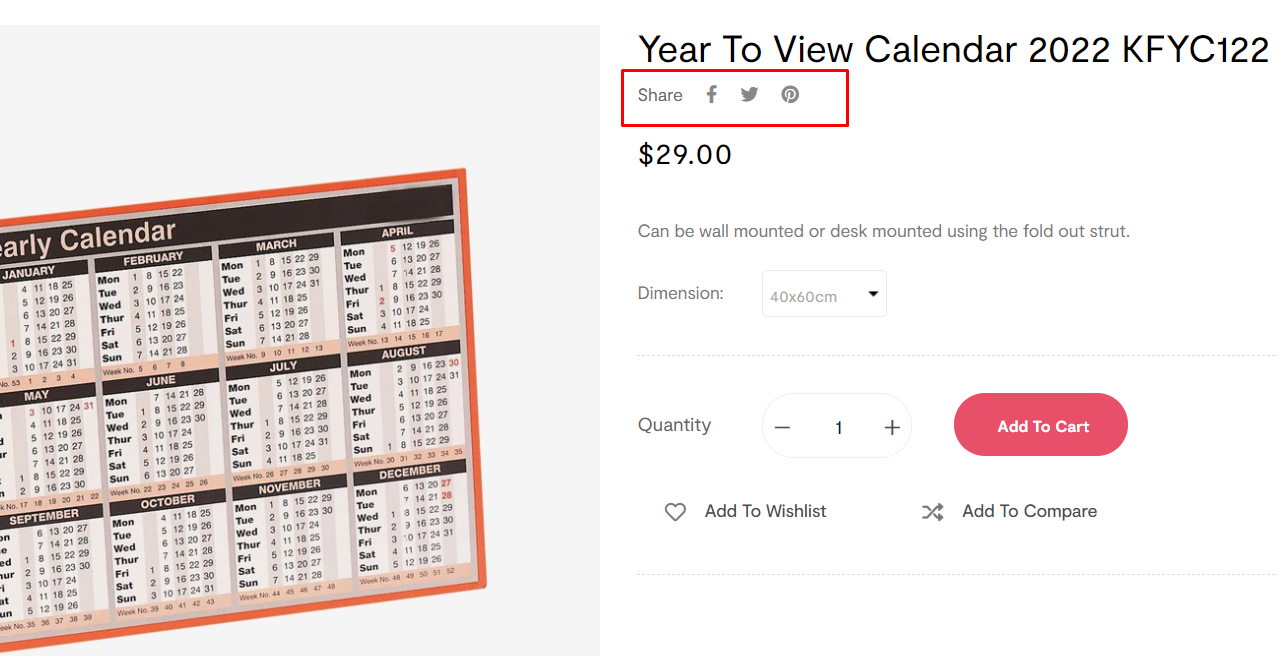 That's it. Now you know how to connect your Prestashop store with your social networks.
Related articles
How to show price of other combinations on product page?
Prestashop 1.7 tutorial: How to create gift product in Prestashop admin?
How to update Prestashop theme 1.7.8.0 – Prestashop tutorials – Leotheme
PrestaShop 1.7.5: 2 Quickest Ways to Create Coupon Code PrestaShop 1.7
Prestashop 1.7.8.x: How to update Prestashop theme version 1.7.8.1- Leotheme
Plan to update 200+ Prestashop themes 1.7.8.0
How to manage Prestashop faceted search module in Prestashop 1.7 – Leotheme
How to configure Prestashop newsletter block in Prestashop 1.7
[Prestashop 1.7.x] Configure new tax rules in Prestashop admin