This article will explain to use some steps to create gift product in Prestashop admin.
Among various ways of making your customer happy, offering a coupon code or a gift product are highly recommended. By giving your customers a coupon code or a free gift smartly, you will be surprised by their effectiveness in boosting your online sales and conversion rate.
In this article, we will explain to use some steps to create gift product in Prestashop admin.
To get to know more how to create a coupon code in Prestashop 1.7, please go over our previous article here.
Read more: Create coupon code in Prestashop 1.7-Leotheme
Now, let get started!
Create gift product in Prestashop via Prestashop admin panel
Firstly, you access Admin Dashboard -> Sell → Catalog → Discounts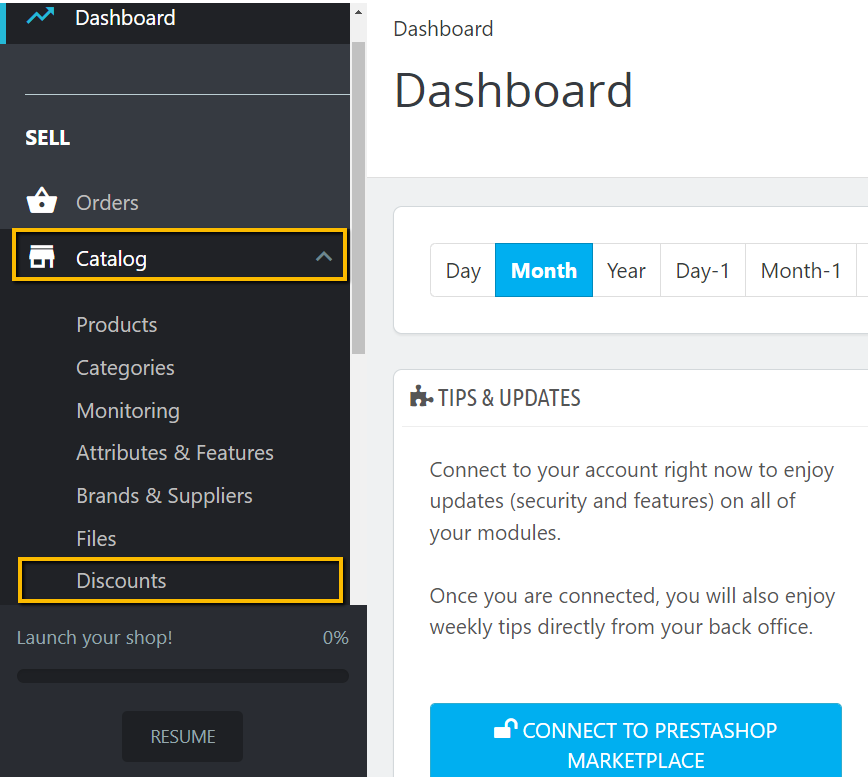 On the Cart rules page, click on Add new cart rule button in the top right corner

In tab Information, you do the same as create a coupon code without generating or entering a coupon code.
In the Name field, you specify the name of the coupon/gift product. After that, add a short description of the gift product (this is optional).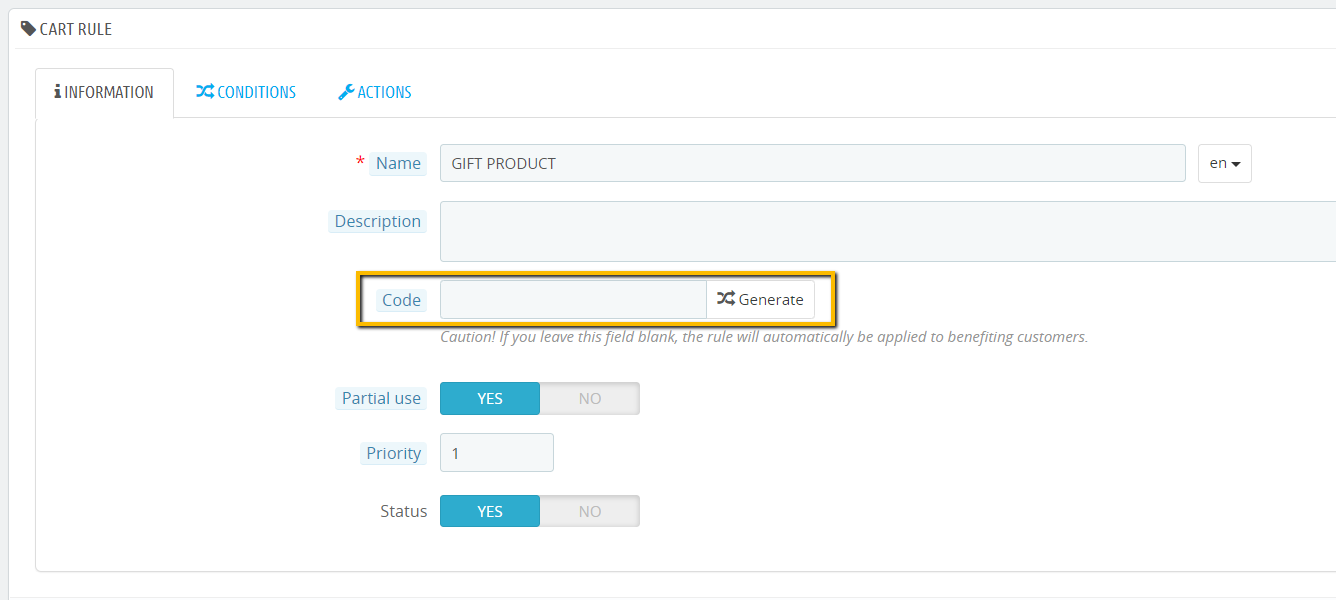 In the Conditions tab, you can specify the conditions for a gift product, mainly its duration, currency and the customer groups (customers, guests or visitors) that the gift product will be visible to.

The most important is in the Actions tab.  You enable the Send a free gift slider.
Of course, you can additionally enable free shipping, a coupon for a specific customer, etc.
Type the name of the gift product in the search bar and select it from the suggested variations.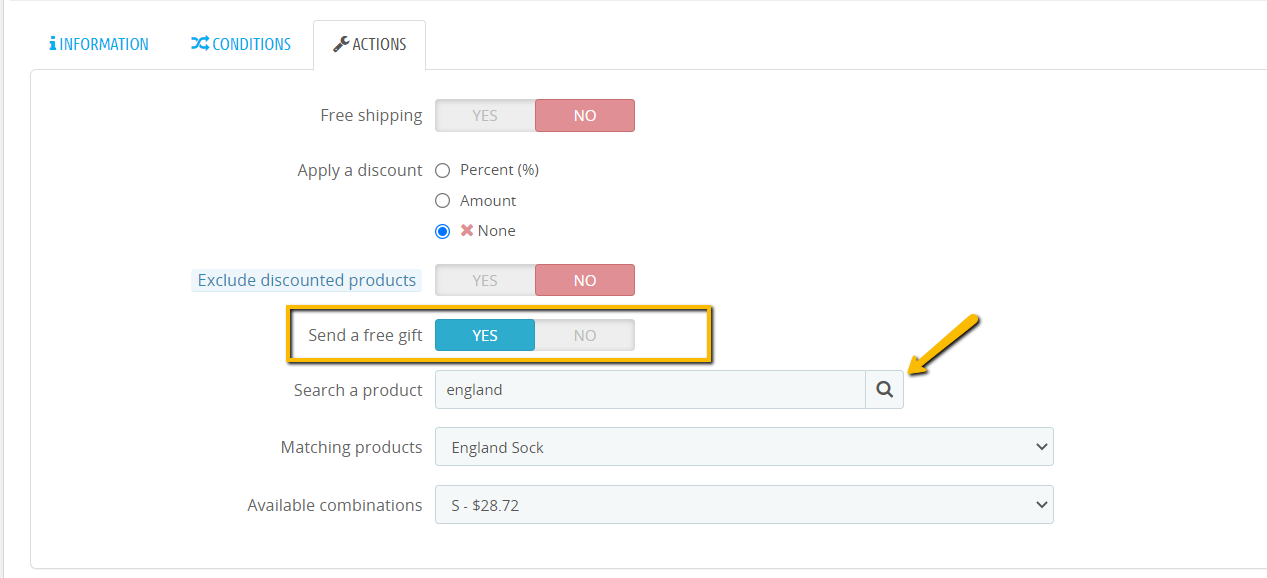 When ready, save the changes.
Now when a customer selects any product and proceeds to payment, then the product that we have selected above will automatically appear in the shopping cart.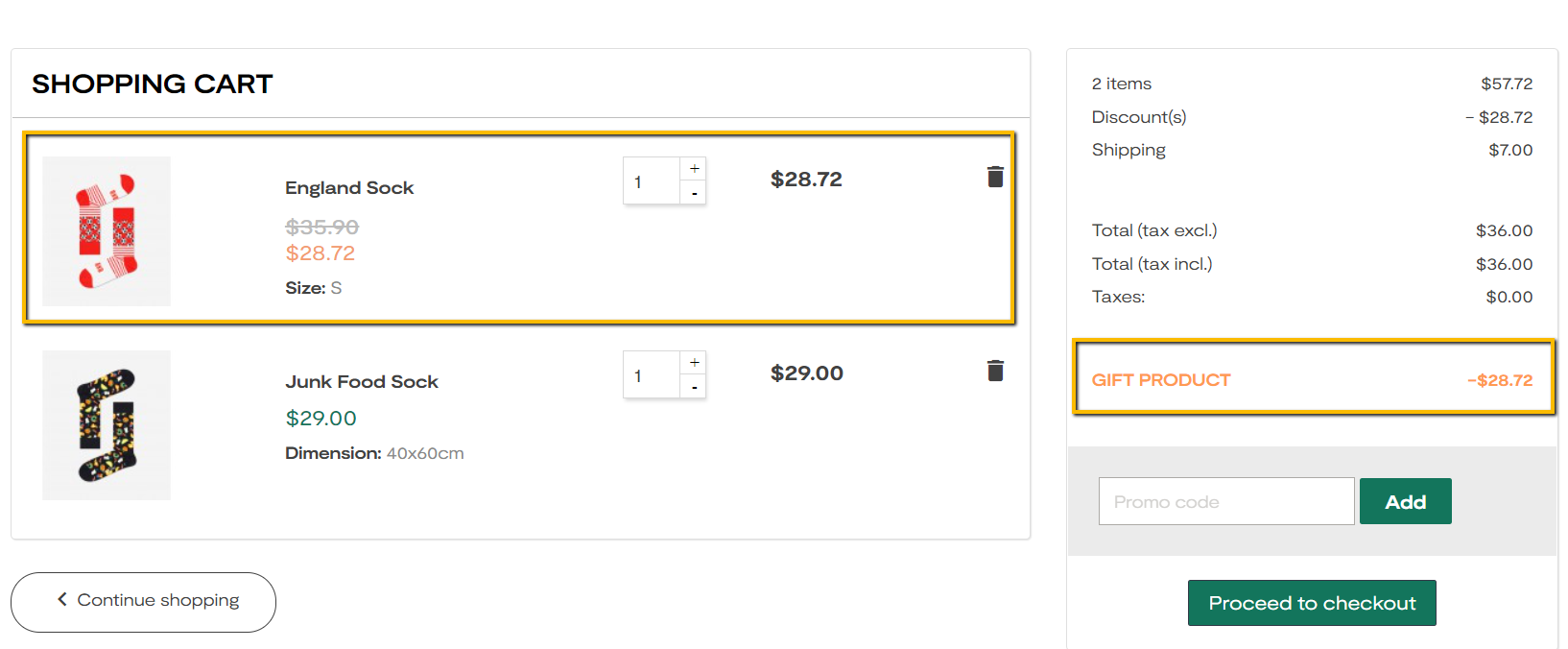 Well, it is so simple to follow guides and create gift product in Prestashop admin via admin panel. Have you ever offer your customer a gift product or a coupon code? Let share your experience in the below comment.
Related articles:
How to update Prestashop theme 1.7.8.0 – Prestashop tutorials – Leotheme
PrestaShop 1.7.5: 2 Quickest Ways to Create Coupon Code PrestaShop 1.7
Prestashop 1.7.8.x: How to update Prestashop theme version 1.7.8.1- Leotheme
Plan to update 200+ Prestashop themes 1.7.8.0
How to manage Prestashop faceted search module in Prestashop 1.7 – Leotheme
How to configure Prestashop newsletter block in Prestashop 1.7
[Prestashop 1.7.x] Configure new tax rules in Prestashop admin