Dear valued customers,
Leo Slideshow Module is known as a premium multi-purpose slider to create image galleries, content sliders, and mind-blowing slideshows. It is not only the module that helps to impress your web-visitor at the first look accessing your Prestashop webshop with beautiful sliders and videos with smoothest effects, but Leo Slideshow also has a very easy to use admin interface, is responsive with multiple layouts supported, unlimited variations of usage that allows you to add contents into the slayers, etc. More details about Leo Slideshow Module
To provide the user with a more smooth and satisfying experience with Leo Slideshow Module, Leotheme continuously improves our module with new updates. Interestingly, in the new version 1.0.5, Leo Slideshow Prestashop Module is updated with the advanced features for Translating Languages for Layers, changing positions for layers, and inserting image links for slideshow. These updated features will save you a lot of time and your host space. This article will go into new updates for Leo Slideshow Prestashop Module version 1.0.5
1. Add duplicate data for other languages
If your website is multi-language and you are editing the image's position on the slide, color, font, you can easily duplicate data for other languages with this feature.  The new update of Leo Slideshow PrestaShop Module allows you to add duplicate data for other languages. So you do not need to waste your time on editing parts one by one. 
`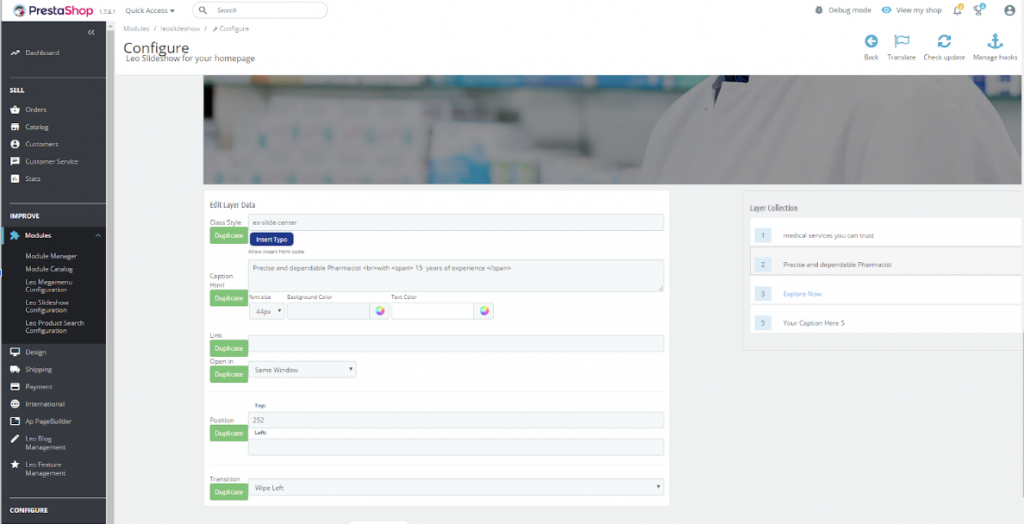 Add duplicate data for slideshow
It is very simple and time-saving with an available Duplicate button is made for you. When you want to duplicate the whole current slides for different languages, just click on it.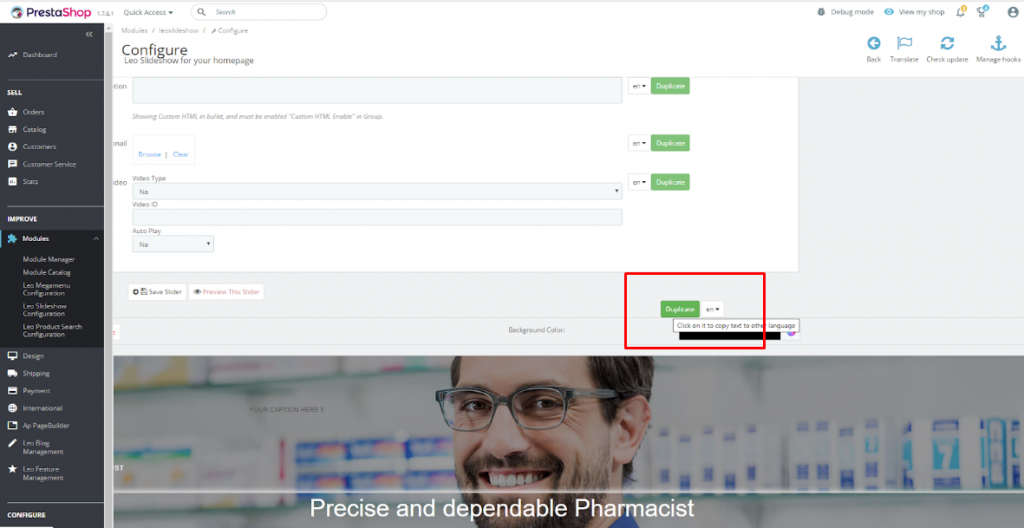 2. Change positions for layers
In the old version 1.0.4, it is impossible to reorder layers. However, Leo Slideshow Module's new update in version 1.0.5 can.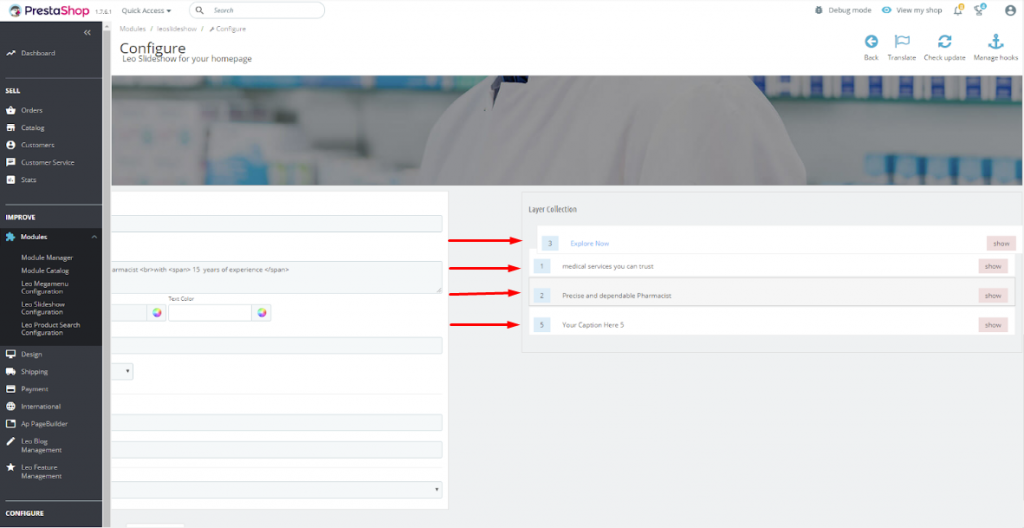 You can drag and drop to change the positions among layers easily. You can also manipulate each language separately. Especially, If you want to apply the arrangement changes of these layers for all languages, you can click on Duplicate to copy it for all languages. 
3. You can use Image Links for Slideshow
For those whose host is limited, you absolutely can insert Image Links into Slideshow.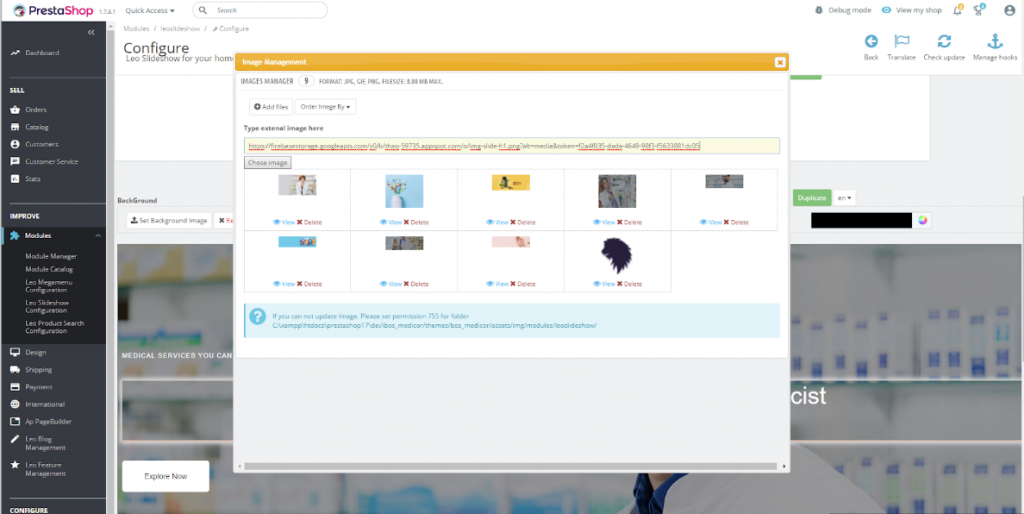 After inserting the image link, you click to use the image.
We have just present new features of Leo Slideshow Prestashop module version 1.0.5 respectively.  We hope that the new updates will better support you in building and designing your webshop. Any of your contributions to improving our module will be appreciated.
Thank you
Related Topics: