Website's speed plays an extremely important role in bettering user experience, improving your website SEO, and affecting that customers will stay longer to make a purchase on your website. This blog will guide you to install a wonderful Prestashop speed optimization module – Leo Speed, which is built by Leotheme's dedicated developers.
I. What is Leo Speed – Prestashop speed optimization module?
Prestashop speed optimization module – Leo Speed is an innovative premium Prestashop module that helps to maximize your website's speed, makes it faster than ever. This smart Prestashop module makes it possible for you to clean Prestashop cache, optimize Page Speed with different Caching Systems that you can choose. Leo Speed Prestashop module also supports separate cache for logged-in customer, different devices like desktop or mobile. It makes use of server resources as it uses cache on server side and client side.
Surely, a superfast website is a great factor contributing to boost your online store's sales effectively as it brings the pleasant online shopping experience for your customers; not waiting for long time loading will reduce the amount of abandanted carts. Importantly, this enhancing-speed features of Leo Speed will be a great help for your website to rank higher on the search engines like Google.
Curently, Leo Speed Prestashop speed optimization module is compatible with Prestashop 1.7.
Leo Speed Optimization Prestashop Module details
How to install Leo Boost Sales Prestashop Module
II. Install Prestashop speed optimization module for your website
To get this module for your Prestashop website, there are 3 simple and quick steps as below:
Purchase Leo Speed Prestashop module
Download the module
Upload the module to your PrestaShop shop
Now, let get started!
1. Purchase Leo Speed optimization Prestashop module
You can easily find Leo Speed Optimization Prestashop module on the official website of Leotheme.com.
Access website   Leotheme.com -> PrestaShop Modules -> Leo Speed Optimization Prestashop Module
Here you can view the module's demo as well as get to know all details about this module.
To get it for your online store, click on the Add to cart button and do some check out steps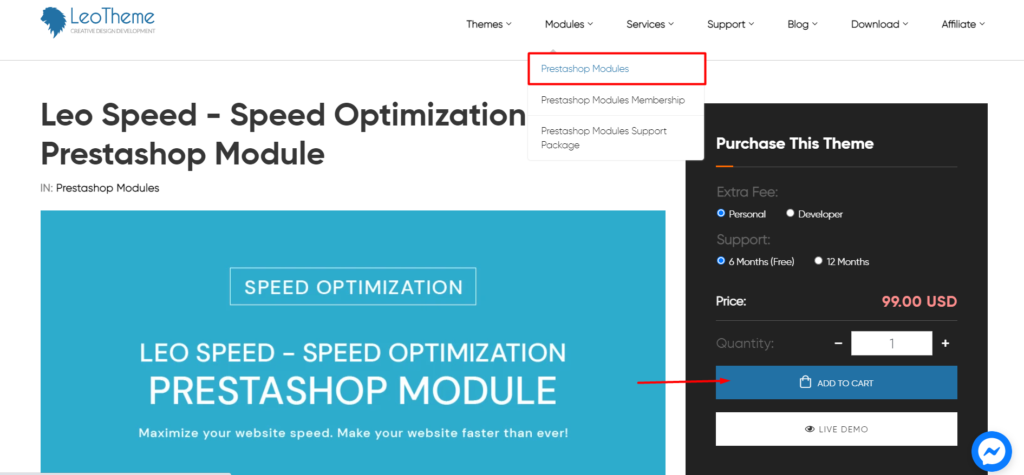 Once you complete the checkout process, the module is available to download
2. Download Leo Speed optimization Prestashop module
To download Leo Speed Prestashop module,  you access the Download section of the dashboard to find the download file of the Leo Speed Prestashop module that you have just purchased.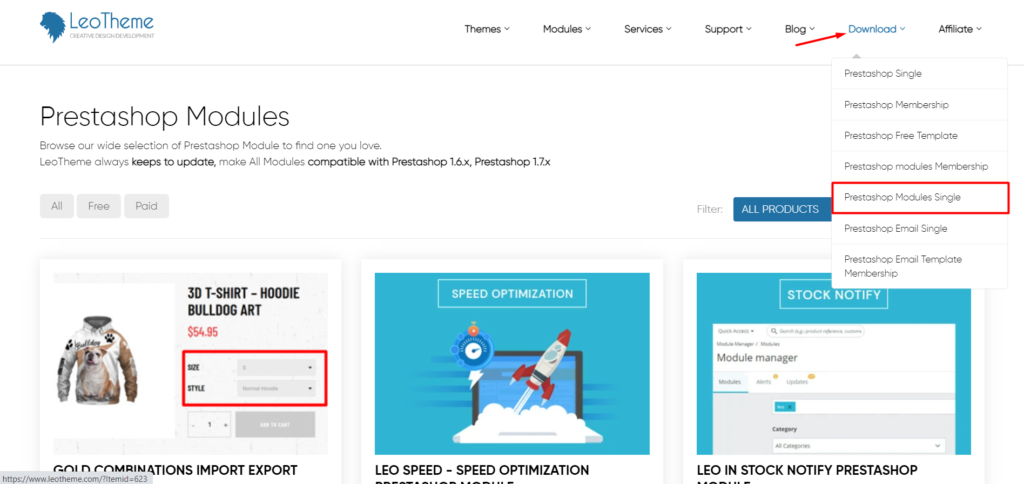 3. Upload download file and install Leo Speed optimization Prestashop module
You've already got Leo Speed Prestashop Module File, your next step is to Login to the Back Office of your PrestaShop store → Go to Module → Select Module Catalog → Upload a module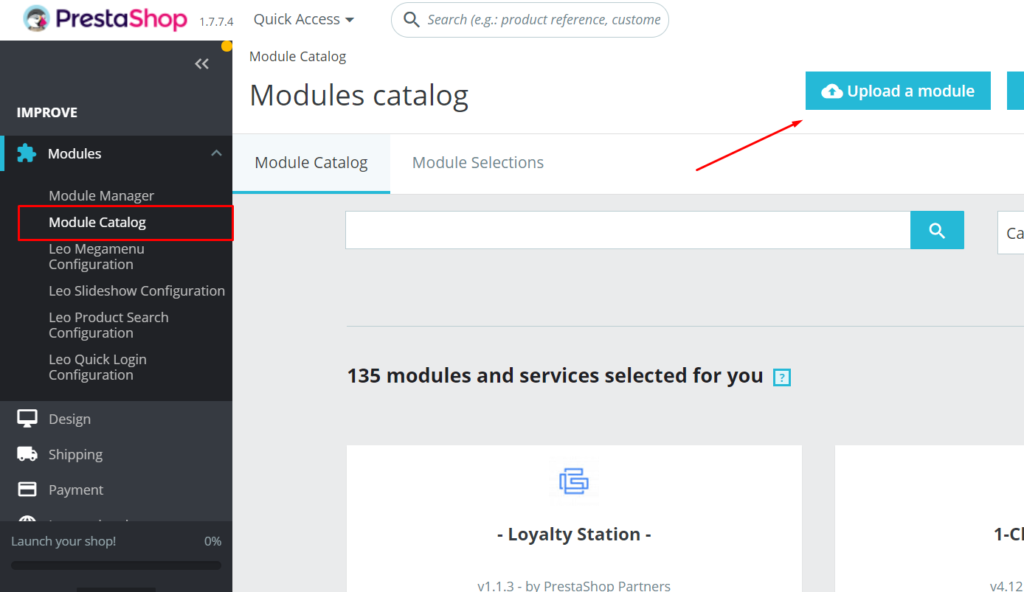 There will be a popup for upload the module, you can drop the module file or select the file from your computer.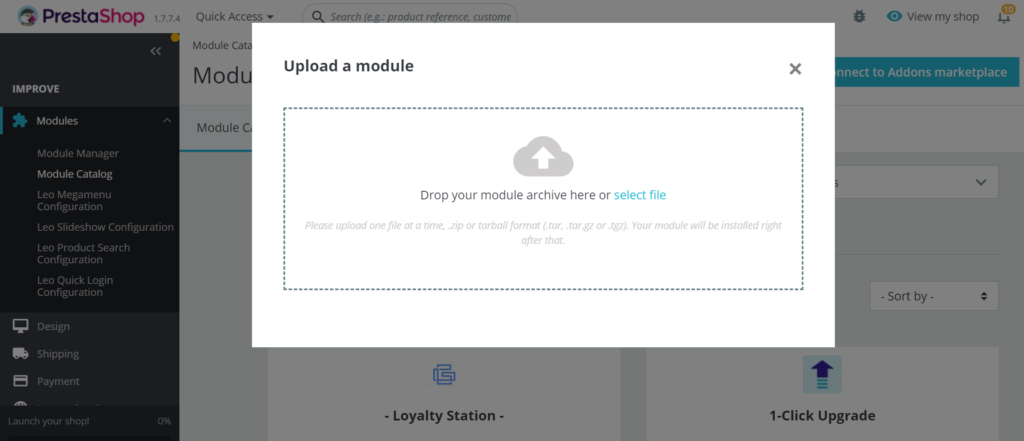 Now you can do some module's configurations for your website. If you need any technical support for this module, leave your question in the comment box below or directly contact our developers via email [email protected]
Wish you success!
Related articles:
How to install Leo Boost Sales Prestashop Module
Leo Boost Sales: Configure Prestashop Boost Sales Module
Leo Boost Sales: Configure Prestashop Boost Sales Module
Add Upsell Products into Prestashop by Leo Boost Sales Module
Create cross-selling products into Prestashop by Leo Boost Sales Module
Best Gifts Prestashop Themes 2021 for Presents, Souvenirs, Celebrations Online Store