Welcome back to our Prestashop 1.7 collection. In this blog, let's discover our Prestashop free modules list. They are all made of high quality but completely FREE. Especially, these free modules for Prestashop are up-to-date to work well with the latest Prestashop version 1.7. Let go through key features of these Prestashop 1.7 free modules then try their demos, you probably can find the best Prestashop free modules download for your online store.
Top 15+ Best Free Prestashop 1.7 Themes 2021-2022 for your eCommerce website
1. Ap Marketplace – Prestashop marketplace module free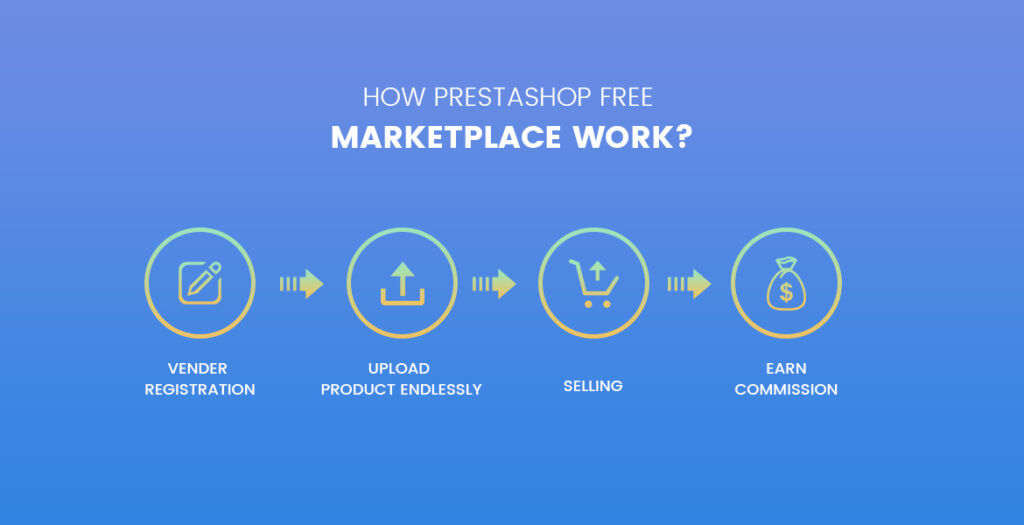 Live Demo More infor/Free Download
This module is on the top highly-recommended Prestashop free modules 1.7 if you want to build your online store as a big marketplace like eBay, Amazon, Etsy, etc. Ap Marketplace Prestashop Free Module allows you to creat a marketplace with multivendors, mulitple sellers and product types then you can earn comission for each sale. You can manage all selling activies, orders, sellers, etc with the powerful configuration management.
Key module features:
Convert PrestaShop Store to Marketplace
Multiple Product Types support
Receive Commission Easily for Each Sale
Full-compatible with PrestaShop Themes
Powerful Setting Configuration
Friendly Seller Dashboard
Seller's Management
Manage Seller's Product
Detail Seller's Report
Create Sellers/Vendors Account
Seller Set Discount/Coupon for Products
Upload Products at Ease
Full Sellers Management
Multiple Product Support
Smart Reviews for Products
2.Leo Popup Sale Notification – Prestashop module Popup Free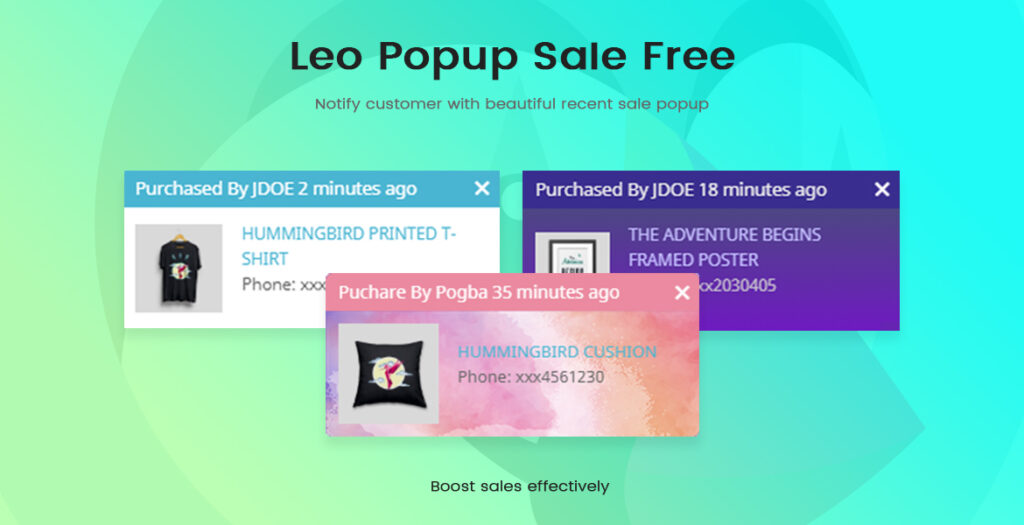 Live Demo More infor/Free Download
The next free Prestashop module in the list of Prestashop free modules 1.7 will help to boost your online sales effectively. By displaying popup sale notification on your website, this effective marketing tool builds the trust and confidence for your customers in making their first purchasing on your website. You can set positions where you want to display the popup sale notification on your online store, easily configure in the intuitive setting dashboards. It's totally free, so get this Prestashop module popup free for your website now!
Key module features:
Display beautiful recent sale popups
User-friendly Admin Dashboard
Flexible configuration in the backend panel
Set positions for sale popup notifications
Many Pre-made popup sale styles
Freely customize popup look and feel
Set display time for each popup sales
Display order notification from Orders, Categories, or Customs
Create Fake Notifications
Real Orders and Fake Orders displayed together or separately
Popup links directly to Product URL
Handy Live Edit right on Frontend
Boosts sales dramatically
Promote product effectively
Beautifully displayed on any devices
Strongly compatible with Prestashop Theme 1.7
Multilingual Support
3. Leo Halloween Bat – Prestashop Free Modules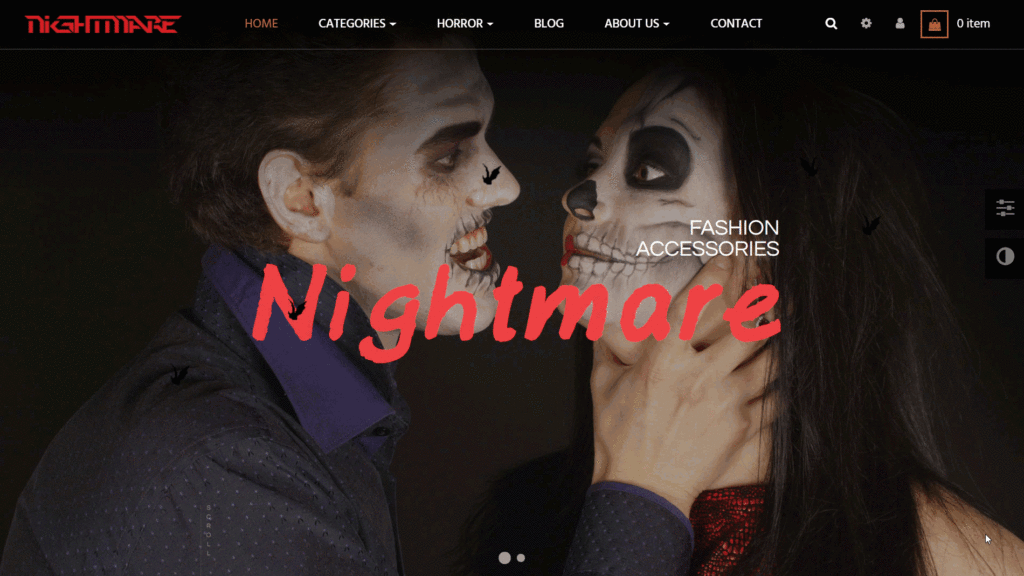 Live Demo More infor/Free Download
Festivals or special events are ideal times for your marketing campaign to get more sale for your online store. So you don't want to miss this chance to impress your customers when any sale season comes. Leo Halloween Bat Free Prestashop Modules 1.7 bring the Halloween vibe to your store with flying-bat effect. You can also configure this free Prestashop module for other festival seasons like Christmas, Easter, New years, etc with different icons.
Key module features:
Nicely display bat-flying for Halloween season
Enable/Disable on any devices
Set quatity for icon displayed
Chang icons for different festival season: Christmas, Easter, New Years, etc
Prestashop 1.7 compatible
4. Leo Halloween Countdown Prestashop 1.7 module free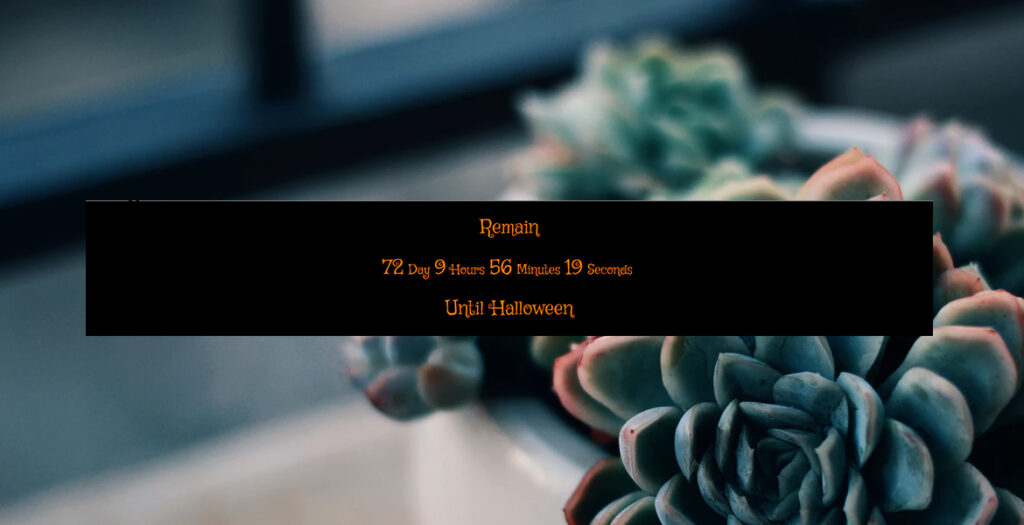 Live Demo More infor/Free Download
Displaying a countdown timer for a specific product or a product category is a smart marketing strategy to push customers place orders on your website. Leo Halloween Countdown Free Prestashop module 1.7 allows you to display countdown timer on different places of your website. You can also configure this Prestashop best free module for any other occasions as you wish.
Key module features:
Display countdown timer on homepage
Enable/disable countdown display on devices
User-friendly countdown setting: add text, link, url
Display countdown on different places: homepage, detail page, category
Prestashop 1.7 compatible
These Prestashop free modules list above offers you the best free modules for Prestashop. If you like the module, just download free modules for your Prestashop website, they are strongly compatible with Prestashop 1.7. Wish you success with your  business.
Related articles:
Top 15+ Best Free Prestashop 1.7 Themes 2021-2022 for your eCommerce website
Top 4+ Books and Stationery Prestashop Themes 1.7| Perfect Book club and Office supplies store
15+ Best Men's Fashion Prestashop Themes 1.7 | Men's clothing & Accessory online store
Best Wedding Prestashop Themes Free & Premium| Beautiful Bridal Fashion & Accessories Store
20+ Best Bootstrap PrestaShop Themes For Ecommerce & Creative Websites in 2018