Read: Leo Parts Filter Configuration Instruction
The very first thing needed to start your online business is a website. But the problem is you don't have the budget to hire a professional developer. Or you just want to do it from scratch on your own but you have zero coding knowledge. How can you solve that problem?
Our newest Prestashop page builder module: Leo Elements Creator is a brilliant solution to that big question.
In this post, we will introduce you to it and let see if it's worth your money or not. Let's dive in!
What Is Leo Elements Creator?Target Audience Leo Elements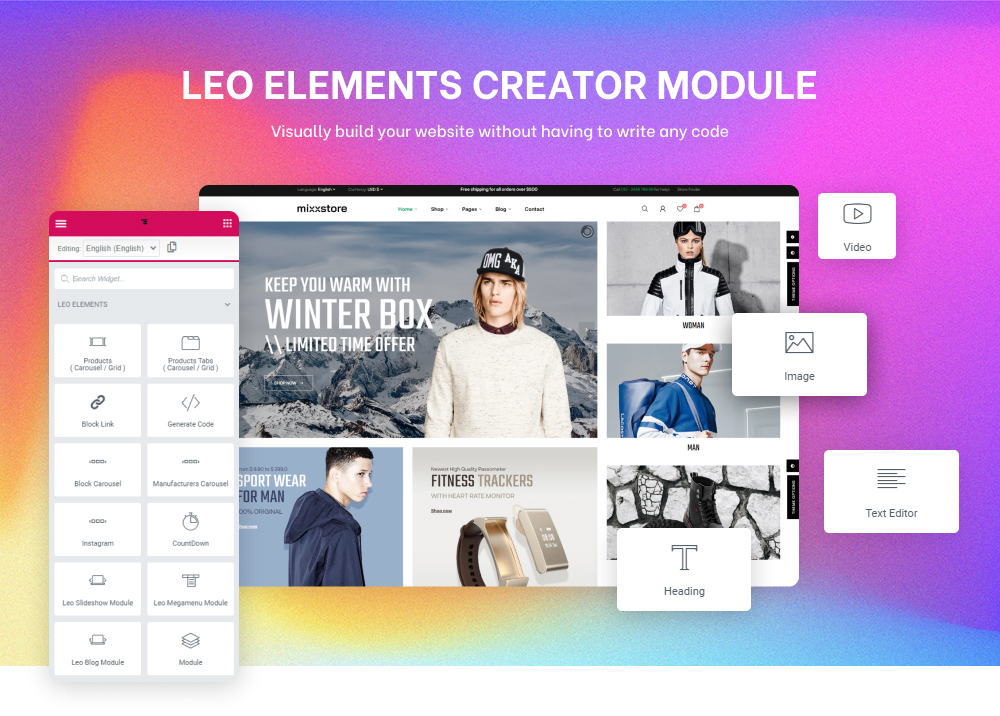 Leo Elements Creator is a powerful live editor page builder module that allows you to create, manage and host your Prestashop website within minutes. It enables you to create custom layouts for pages with some dragging and dropping. Moreover, our module allows users with no technical skills to build websites with little or even no coding at all. Even if you're a developer or new Prestashop user, there's still a great deal to gain from it. 
Leo Elements Creator is created with all essential and advanced design features. The process of crafting a website has never been more simple with it.
You can now build a website for your business on your own instead of waiting for an agency to do it for you. Make changes to the website when you want, no more downtime.
Reasons To Use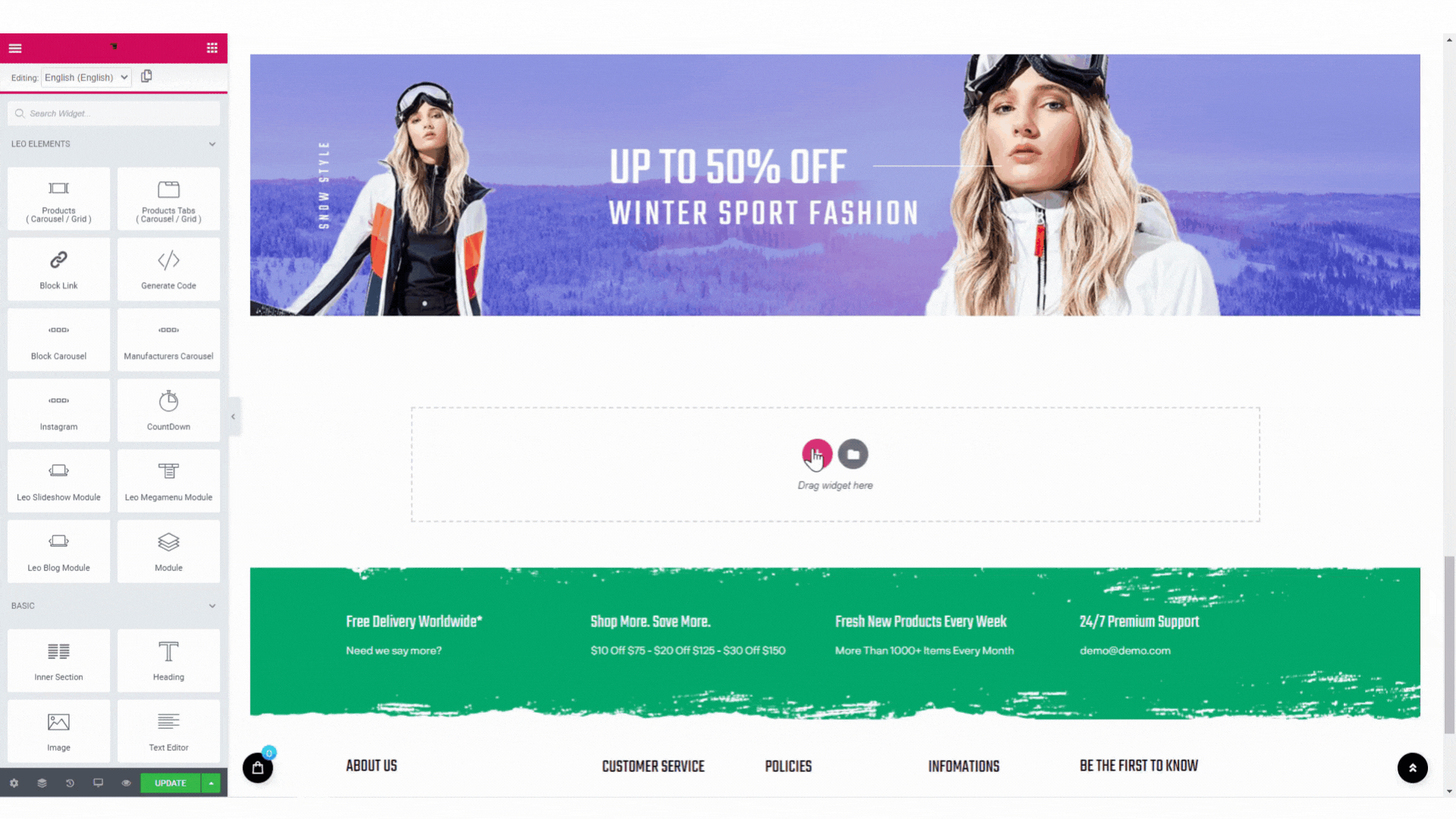 Leo Elements Creator is a user-friendly websiter for anyone who wants to create a profession website. It's friendly to beginners and has plenty of features that will help you to create a visually appealing website in addition. Following are some reasons why you should grab it right now:
No coding knowledge required: You're now don't need to learn any code to make your own website.
Live-editor design: Quickly crafting your website with some drag and drop the widgets.
Making responsive websites has never been easier: You can make your website responsive without purchasing any other module for it.
Header, footer, homepage builder, cms pages and even landing page builder integrated: Crafting your website page by page, you can also make a efficient landing page for your advertising campaign.
This module lets you control every aspect of your website: Without hiring a professional developer, adjust things as you like.
What Are Leo Elements Creator's Features?
Leo Elements Creator includes all the features you need to create a fully-functional, glamorous website:
 Easily to use with the intuitive interface 

 Drag & drop live editor – no code required  

33+ widgets to build your website 

 Live Preview

 Motion Effects 

 Navigation & History  

Font Manager

Custom Attributes

Responsive Website

Custom CSS and HTML, JavaScript 

Landing Pages 

Products Builder

Categories Builder

Product Lists Builder

RTL language supported

Manage and hook your content anywhere 

Detailed admin dashboard guide videos

Dedicated 24/7 Support Team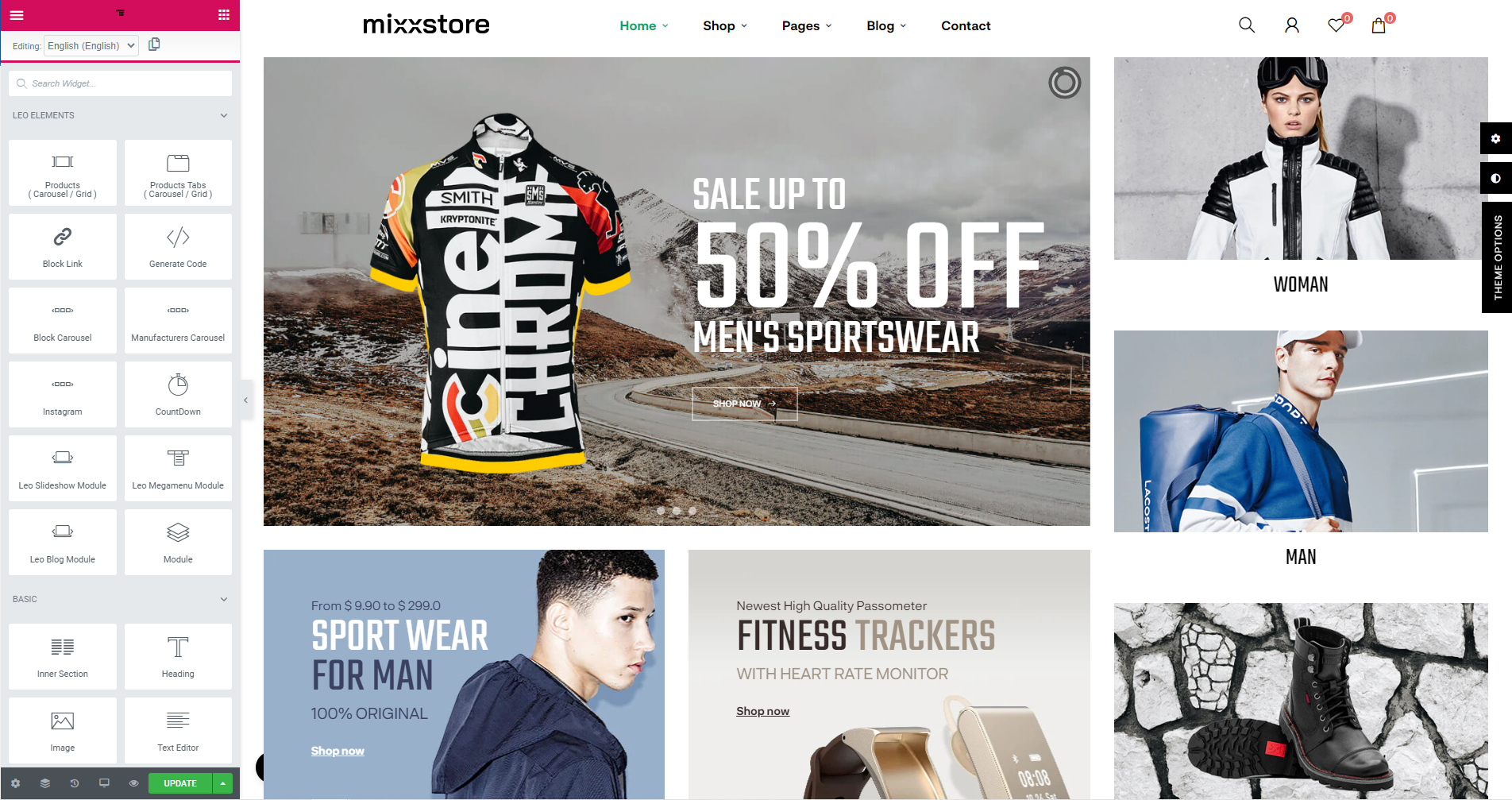 Who Is The Target Audience Of Leo Elements Creator?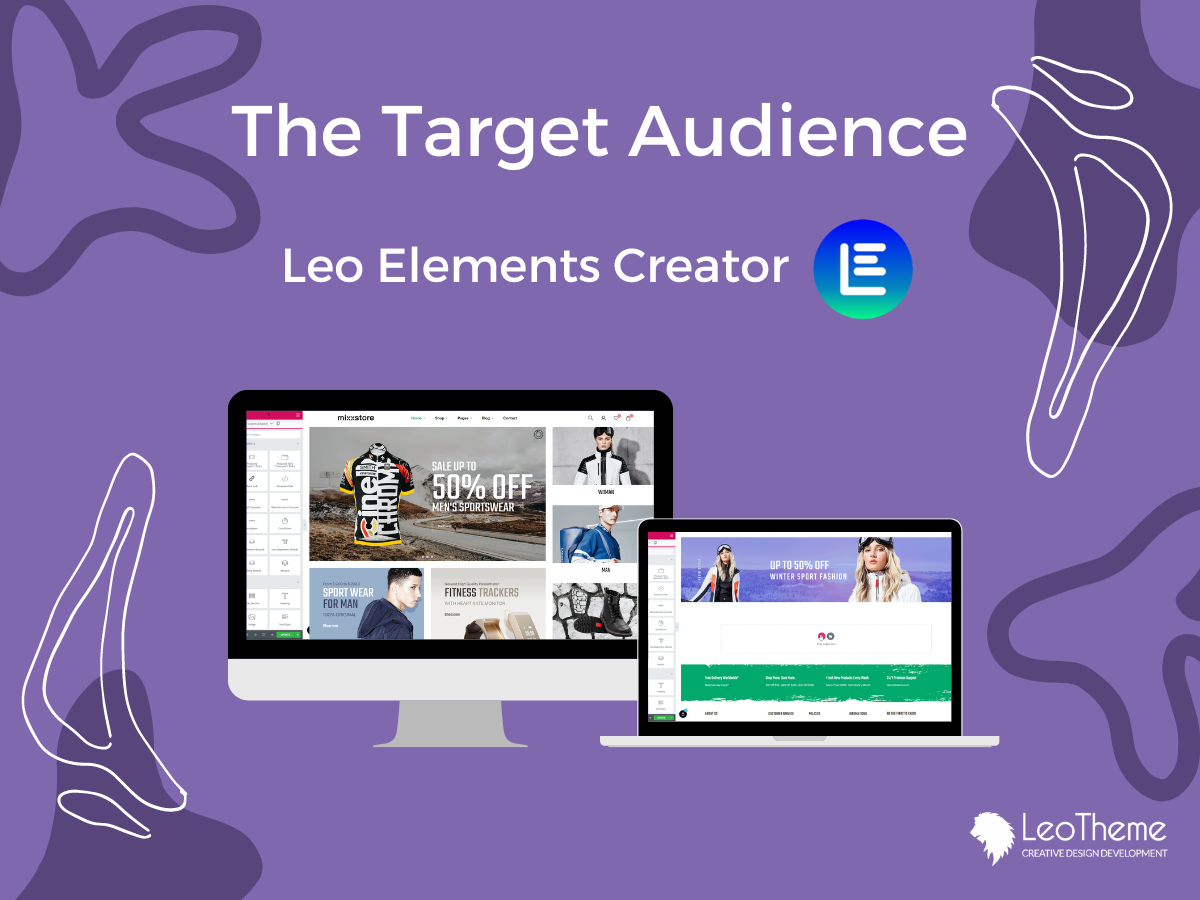 The question is who should use Leo Elements Creator?
Anyone that wants to create, manage and host a Prestashop website! Even if you don't know how to code, or you're a web designer, developer, agency,etc. Leo Elements Creator is friendly to everyone. Even if you're new to Prestashop, please don't be worry you can't get along with it. Our module comes with a detailed tutorial gallery includes documents and videos. Moreover, Leo Theme dedicated support team will always be there for you. It's promise that our module will satisfy all your needs in the making website process.
Give it a shot now !!!