How to create related products into Prestashop website or add upsell products Prestashop website? will be a concerned question when you finish installing the module Leo Boost Sales from Leotheme. As you might know, upselling is one of the most effective ways to maximize your Prestashop sales. By installing Leo Boost Sales Prestashop Module, you can boost your store revenue. In the last tutorials, we have guided you to install Prestashop Boost Sales Module from Leotheme as well as configure Leo Boost Sales Prestashop module. In this tutorial, we will guide you step to create related or upsell products in Prestashop Boost Sales Module – Leo Boost Sales.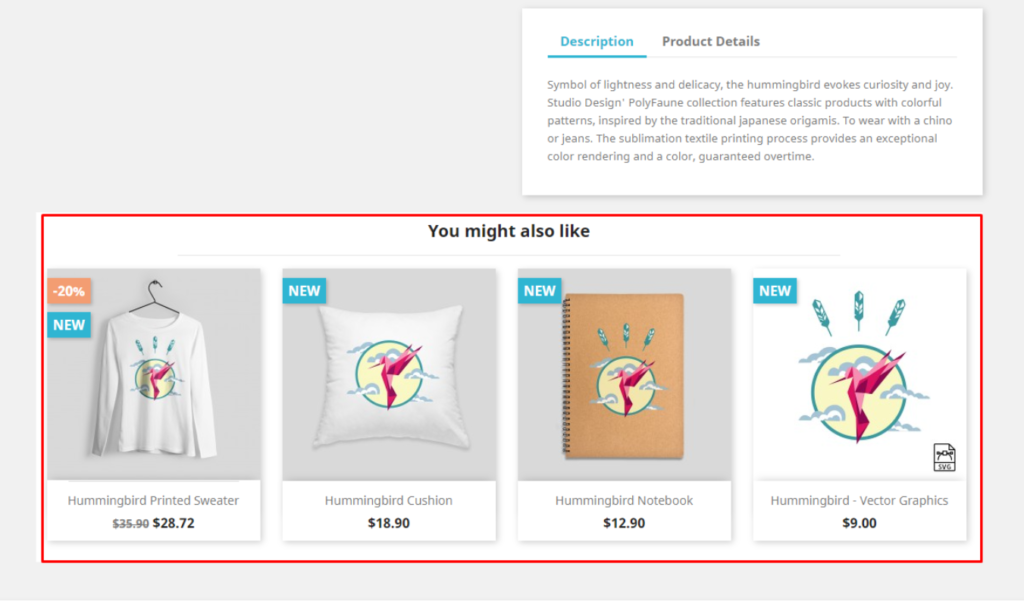 This tutorial is for Prestashop users who have already installed and do the general configuration Leo Boost Sales Prestashop Module. If you haven't done that, please take a look at our previous tutorials below:
I. Create/add upsell products Prestashop in Backoffice – Leo Boost Sales Module
After installing and configuring Leo Boost Sales Prestashop Module 1.7 for your Prestashop website, you access the Dashboard of your backoffice, navigate to Leo Boost Sales > Up-sells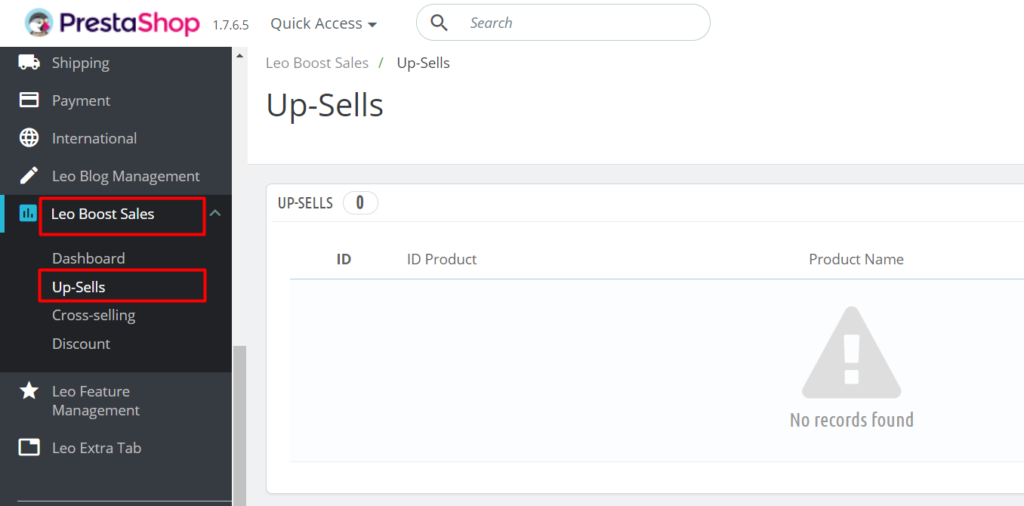 Here you can start creating Upsell products by clicking on the  Add new "+" option

Now you will see a Form where you can add your items or products to your upsells list :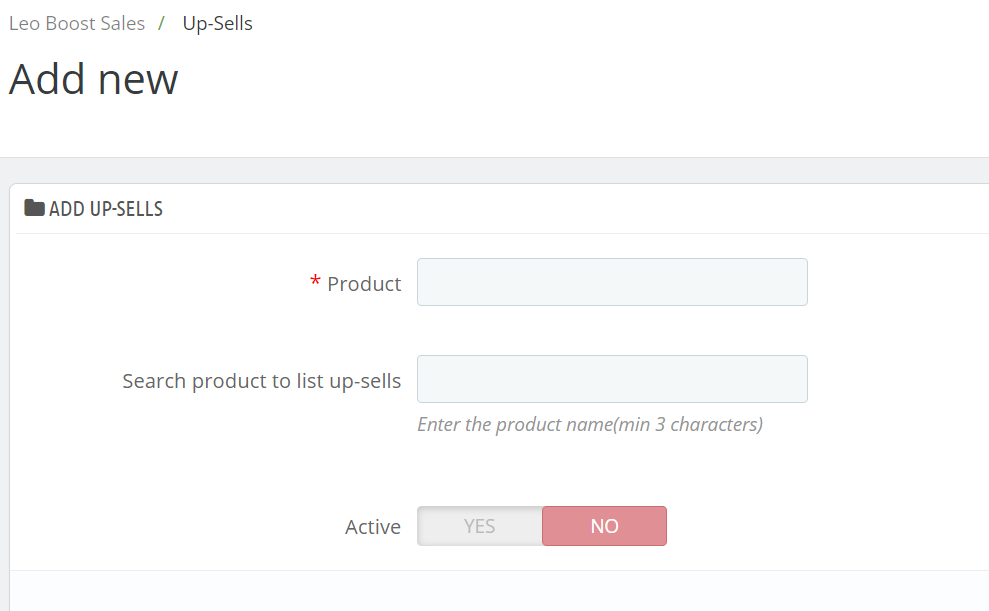 Product: Search and choose a product
Search product to list up-sells : Search and select the products to add to up-sells list
Active : Activate this up-sells list
After that, don't forget to save your changes by clicking on the Save or Save and stay option
Once you add upsell products successfully, your screen will become as below:

Now you can see the products as well as other upsell products active. You can also edit this list with the Edit option.
II. Upsell Products display by default in Frontend
After you add upsell products Prestashop successfully, your upsell products will be displayed by default in 2 places: in product page and in cart page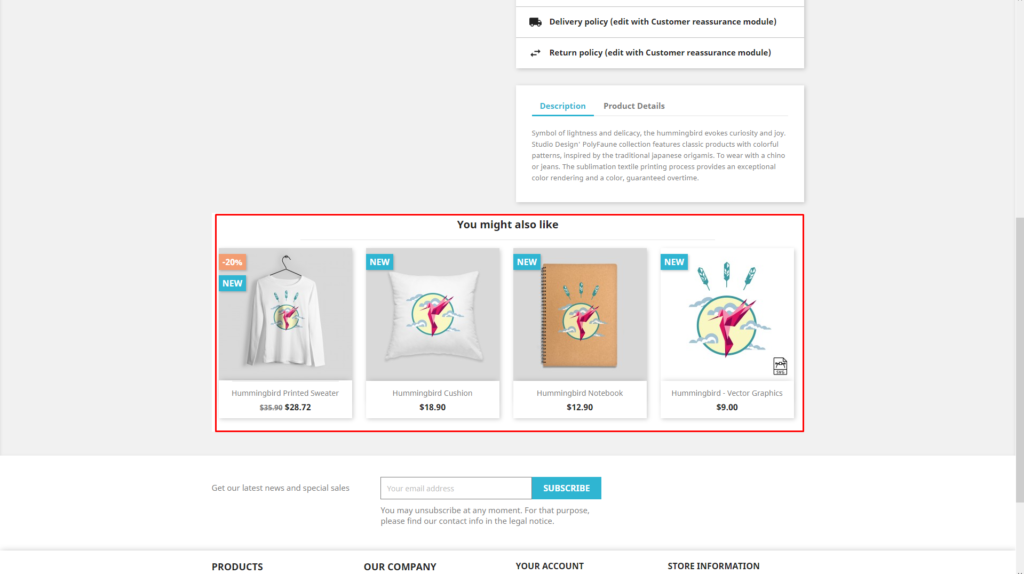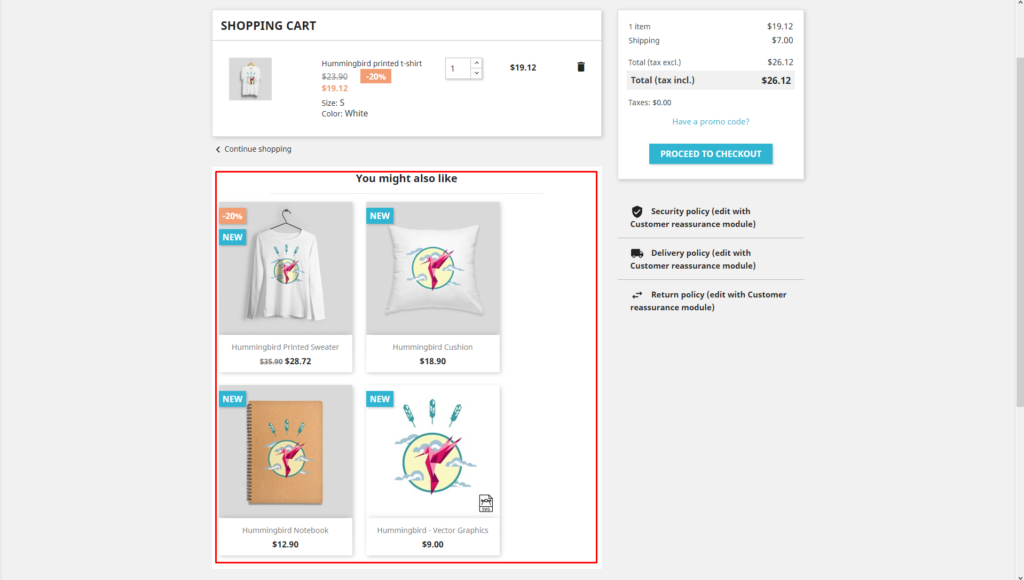 You have finished the tutorial to create or add upsell products Prestashop website in Leo Boost Sales Prestashop Module by Leotheme. It's very quick and simple but if you still face any trouble with the module, feel free to leave your question in the comment box below, we will be more than happy to support you. In the next tutorial, we will continue to guide you steps to add cross-selling product and discount/ promotion features into your Prestashop website.  Keep following us and wish you get more sales with this wonderful Prestashop module feature.
Related articles: