Do you know?  For women, regardless of the season or the state of the economy, seem drawn to shopping, especially for new clothing, jewelry, and cosmetics. 75% of women said they go online and choose their purchases before going to the store.  Taking advantage of women's love for online shopping, there are more and more a huge number of online stores for women mushrooming. And that making a lucrative profit from these online business models is getting easier thanks to Prestashop platform. In this blog, we collect "20+ top best Prestashop Themes for Women Online Store in 2020″. They are all amazing & responsive Prestashop 1.7 themes with the greatest experience, fast loading time, easy to use and guaranteed to make your website the best places for women to buy all women stuff online like clothing, accessories, cosmetics, makeup or jewelry.
20+ Top Best PrestaShop Themes for Women Online Store 2020: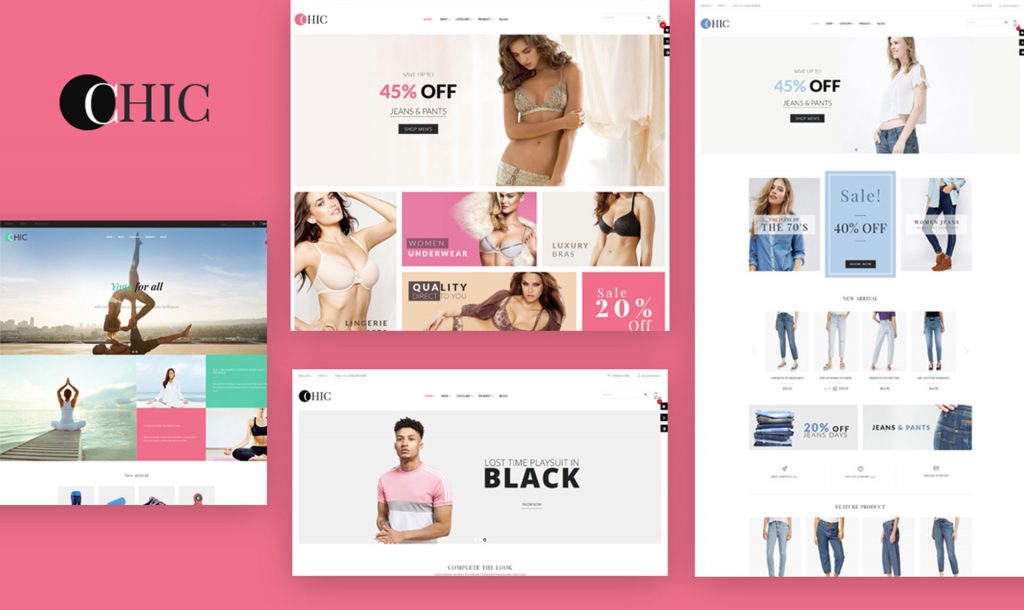 There is a fact that many women will openly admit that they regularly spend vast amounts of money on clothing and accessories. Well, this is probably a reason why you should consider running a clothing, trendy fashion online store. Don't worry if you are just an amateur or professional of Prestashop, Leo Chic will take care of all the tasks for you. Leo Chic is designed for Women Fashion and Lingerie Store with all you need for your clothing and accessories online store. This Fashion Prestashop theme is impressive with 04+ premade homepages to give you more choice for your shop's appearance. Leo Chic is specially designed for Lingerie, Underwear, Jean Fashion, Women Fashion online store but can be adapted to any shop to sell diversified products.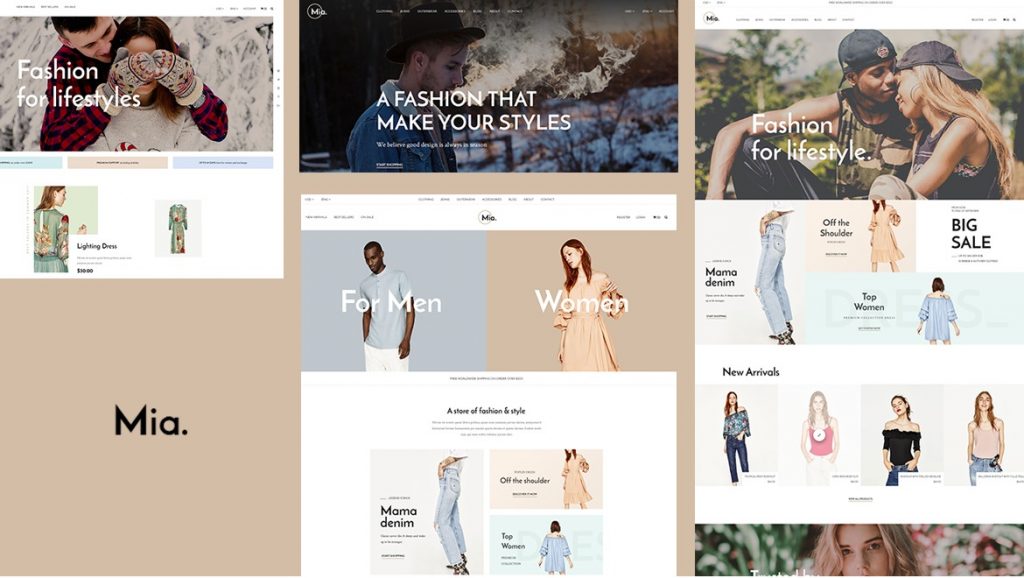 Leo Mia best Prestashop theme for women is outstanding with the elegant look that is perfectly suitable for any Trendy Fashion Online Shop. Coming with 04+ available homepage layouts, your client will never get bored as you can switch your website from one layout to another easily. With the large slider, flexible banner blocks and eye-catchy product images integrated with smooth animations and effects to give you the most satisfying experience in every mouse scrolling. The handy back-to-top button will take you back to the page top quickly. All features are made for the aim of creating a user-friendly web interface, turn your Prestashop website into the most favorite shopping site for all beautiful young ladies or gentlemen.  Moreover, Leo Mia is optimized for SEO, easy to install and use, which makes sure to bring your site to the top ranks of the searching.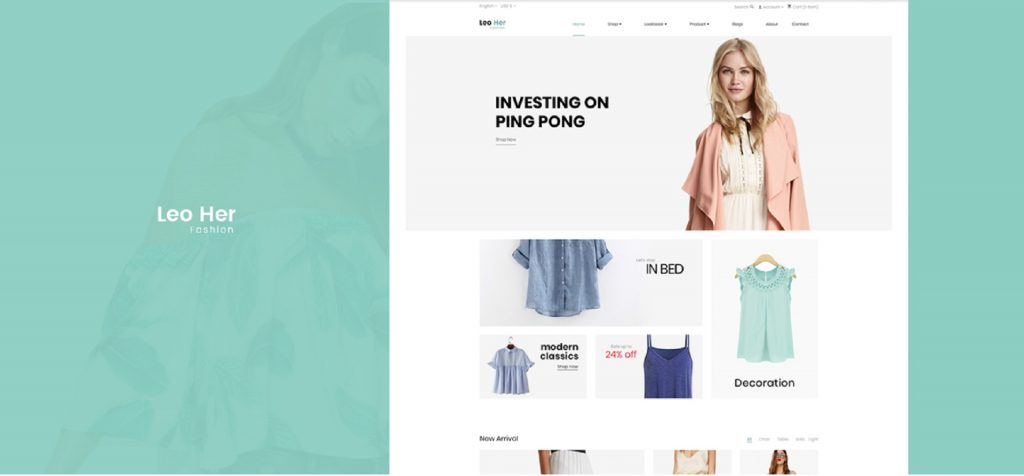 Starting from the name, Leo Her is determined for "Her". Yes, Leo Her is made for Women Fashion Online Store. It is designed with a neat and modern look, allows you to sell multi kinds of clothing, fashion and accessories. Surprisingly, a satisfying feeling will raise on you for each mouse scrolling discovering the website as it features all needed and handy tools for you to shop online. Deeply understanding that women always love to choose, compare and select among thousands of fashion items before giving the final decision on what items they would buy, Leo Her is equipped with Star Rating, Add to Compare, Add to Wishlist, Add to Cart, Fly cart, Quickview, Size, Color, Quantity, etc to support their purchase process. Also, with a powerful horizontal mega menu on the top center, you can add products' images, categories or subcategories to maximum your website's functionalities, lead your clients to their wanted items in seconds.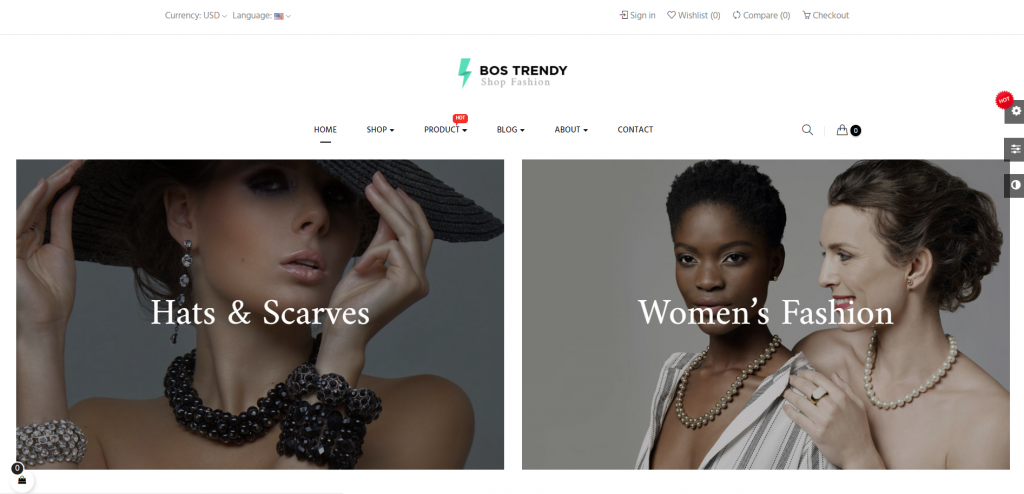 Women follow trendy fashion. Bos Trendy will never let you out of fashion as it is an excellent Prestashop 1.7 theme that targets to high-end fashion, unisex fashion, clothing, women fashion and accessories. This awesome Fashion Prestashop theme is innovative and modern, easy to install and use thanks to tons of pre-made elements in the admin panel. Bos Trendy is integrated with powerful Prestashop modules like Leo Megamenu, Leo Slideshow, Leo Feature, Leo Blog. Built on the best Prestashop Framework and Drag and Drop Page builder module, compatible with Prestashop 1.7, Bos Trendy is easy to build homepage layout and content, mobile optimization, RTL & multiple languages.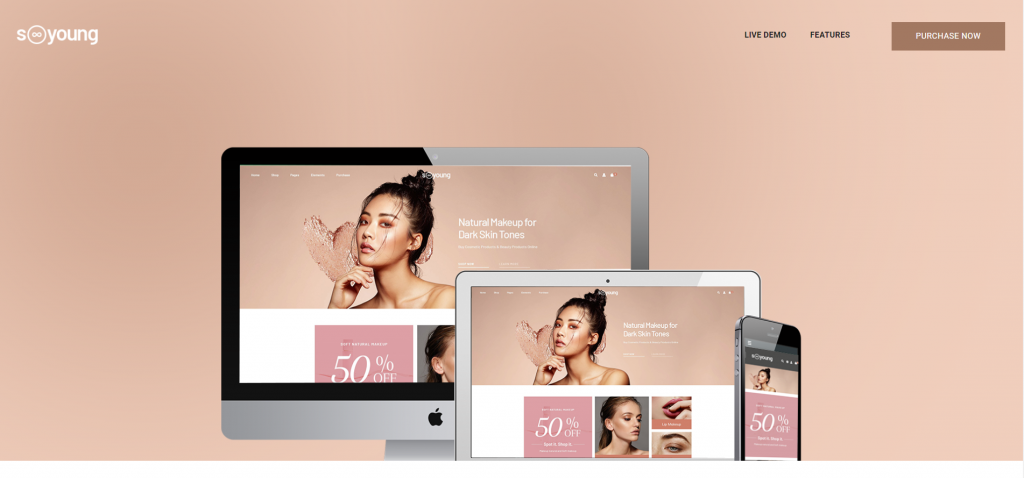 Beside Clothing, Cosmetics and Beauty is also a big concern for the pretty. Leo Sooyoung comes with 03+ charming exclusive homepage demos, suits for any Cosmetics and Beauty, Skincare and Spa, Makeup store.  This beautiful Prestashop theme is totally responsive, and one of the best Prestashop themes for women that looks stunning on any devices so your clients can shop from any devices they have and experience the greatest online shopping ever.  The lively and provoking images of cosmetics items in the large sliders, banners, and products will urge your web-visitors to discover and buy the items that you like. Leo Sooyoung with rich module features, fast loading, and SEO optimized will meet even the toughest requirements of any eCommerce shoppers and owners.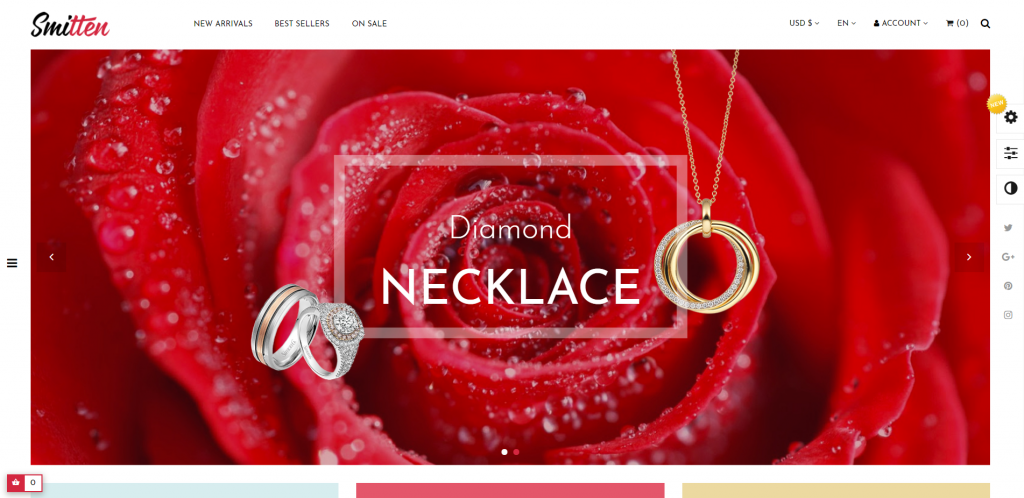 For women, it is not only about the clothing and makeup that they wear, but also the accessories items that go with their outfits. Women no longer wait for their husband or boyfriend to buy theme Jewelry but buy it themselves. Therefore, if you run a luxury jewelry or gems online store, you are head to women's love and make a profit from it. Leo Smitten PrestaShop 1.7 theme for Jewelry Store will be a smart choice for you as it is already designed to touch women's heart at first sight. This Prestashop theme for Jewelry store is sweet and charming with the red main background color. Leo Smitten can be adapted to any online stores to sell jewelry, necklace, rings, flowers, gift, fashion, and accessories. Built on the best Leo Framework 4.0 and by Drag n Drop Page Builder, the content & layout builder is in your hands. It's possible to create both Homepages, Category, Product Detail, Blog Page and much more wonder features that made Leo Smitten one of the best Prestashop themes for women. Let's check out the demo.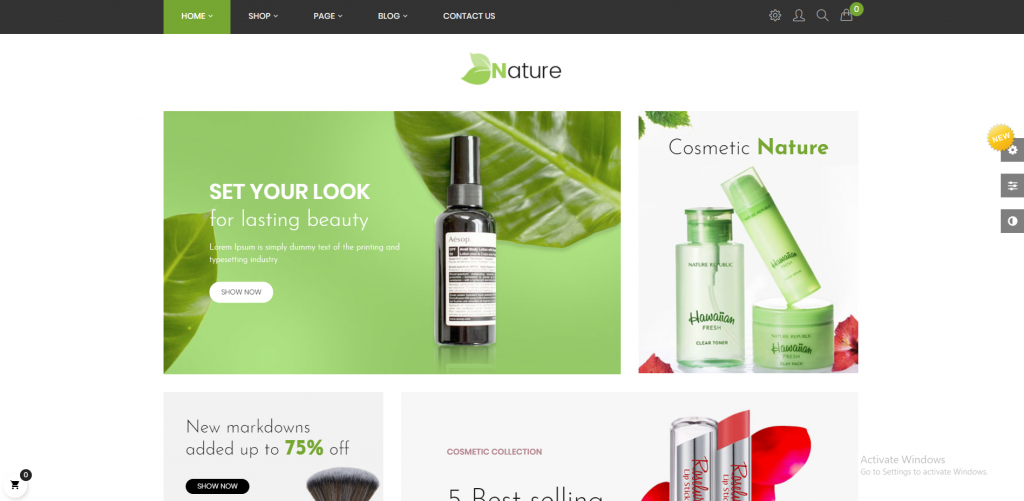 There is always a growing concern for women about their look and beauty. Therefore, selling online nature-originated skincare products is a great business idea. Bos Nature is specially designed for Skincare and Beauty Spa  Website. With the green dominant color, there will be an increase in trust of your clients toward your products. Bos Nature comes with 05+ premade homepages demos with different layout styles to provide you more alternatives for your shop's interface. One of the outstanding features of Bos Nature is the mega menu in horizontal style on the top right of the homepage. This powerful mega menu will maximize your website functionalities as you can add up categories, links, product images, etc hence, girls can find their wanted items promptly. What is more, Bos Nature is impressive with not only a stunning beauty shop but also an awesome builder tool. Flexible settings, unlimited customization, the theme let modify endlessly website to increase the difference of store with others. RTL & Multiple Linguals, SEO & Mobile friendly are additional options to make Bos Nature the best.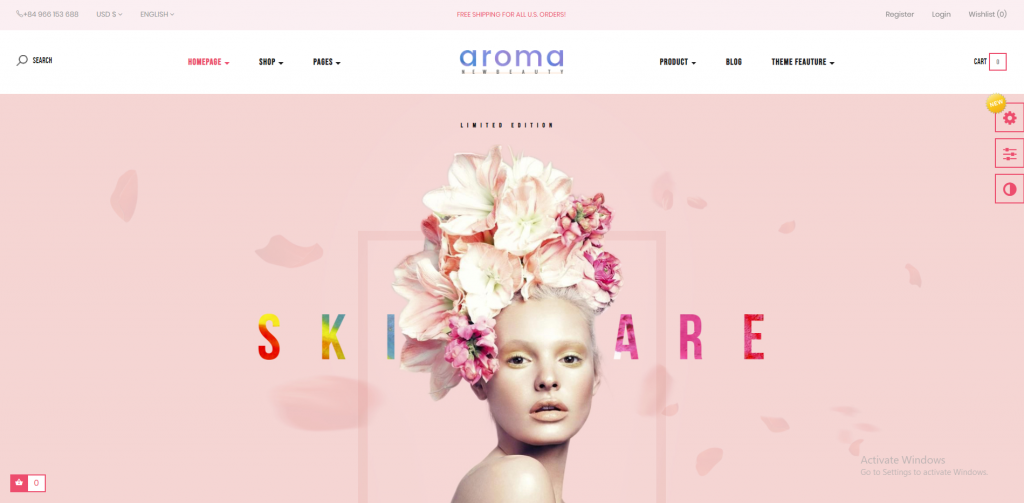 The next Prestashop theme for women to love is Leo Arroma. This Prestashop theme will seduce you right at the first look by its lively color combination from the text, sidebars, buttons, product images, etc. Leo Arroma comes with 04+ available beautiful homepage demos. It features responsive design so it looks gorgeous on any screens like desktop, mobile, laptop or tablet. Therefore, your clients can shop whenever they want and on any devices. The live theme editor allows you to edit or custom your site right at the front-end. Interestingly, the countdown widget at the homepage will support your marketing campaigns, rush your clients to buy your items in a certain of time.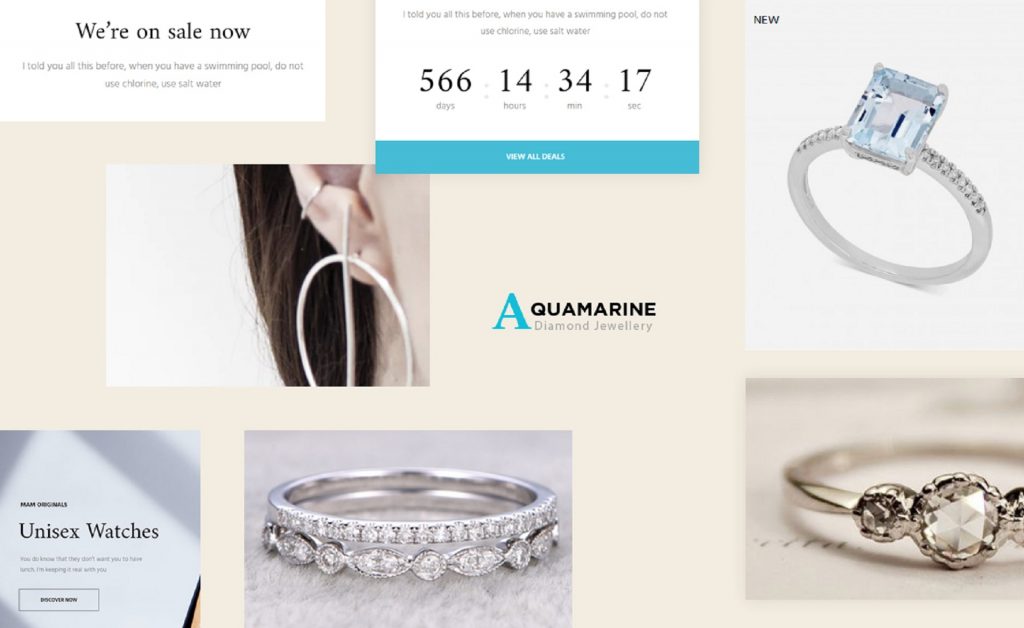 Leo Aquamarine is a modern and minimal Prestashop 1.7 theme for gemstone jewelry. It is built with Bootstrap 4 and CSS 3 and Ap Page builder module and full features. Thanks to its responsiveness, all fantastic features of Prestashop will be guaranteed on any screen resolutions. The Blog module included aims to help your clients understand more about what you sell. You can post blogs, article and manage them easily. The countdown widget together with attractive banners will be a perfect support tool for your marketing campaign, boost sale in constant time.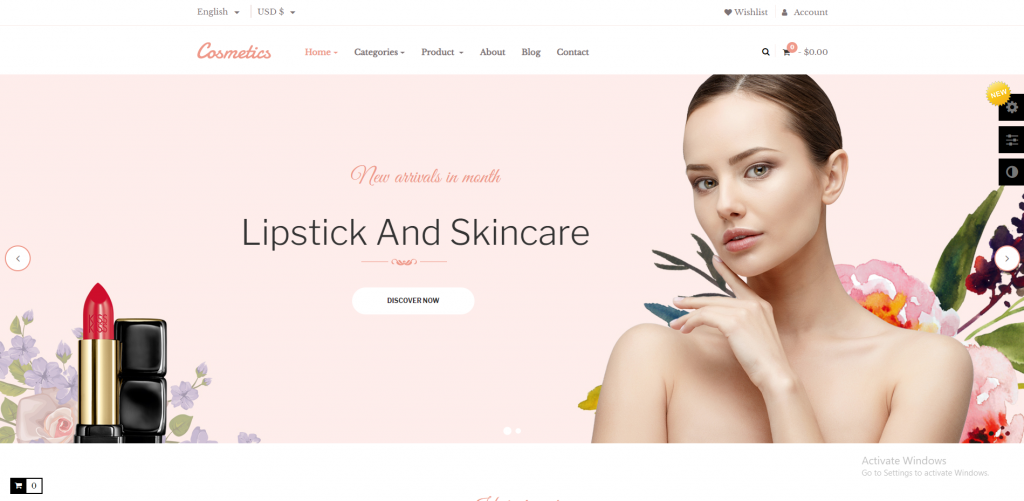 You must say Wow when getting to see Leo Cosmetic Store. Just look and feel in every mouse scrolling experience on the demo pages. Leo Cosmetic Store coming with 06+ available homepages, it is flexible and easily customizable with a huge number of rich built-in features that helps you to build a successful eCommerce website for diversified products, especially for Cosmetics, Health and Beauty stores. Leo Cosmetic Store is made from our dedicated designers and developers to make sure this Cosmetic Prestashop theme reach the perfection to satisfy any tough Prestashop users. Cosmetics Store offers 7+ premade layouts for the product detail pages so you can choose to show product information to your client in the way you want to. Leo Cosmetic Store supports multi-color skins, multi-language, and currencies.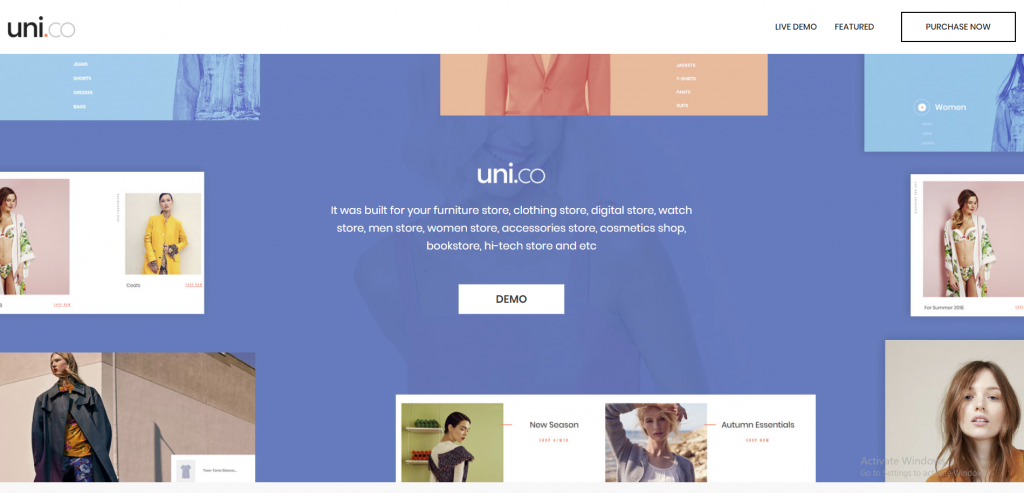 Leo Uni Co – Unisex Fashion and Accessories Prestashop theme is compatible with the latest version of Prestashop 1.7.5.1. Coming with 5 distinguish homepages, this dynamic Prestashop theme is built on the powerful Leo Framework, Ap Pagebuilder module and integrated with strong Prestashop 1.7 modules like Leo Mega menu, Leo Slideshow, Leo Feature, Smart Blog module. Leo Uni Co makes everything easier for you to customize or manage your site just buy some drag n drop operations in the back-office. Leo Uni Co also supports multi footers and headers, 3 collection pages, 7+ detail product pages in order to make it possible for you to present your products or fashion items in the most visual way to your customers.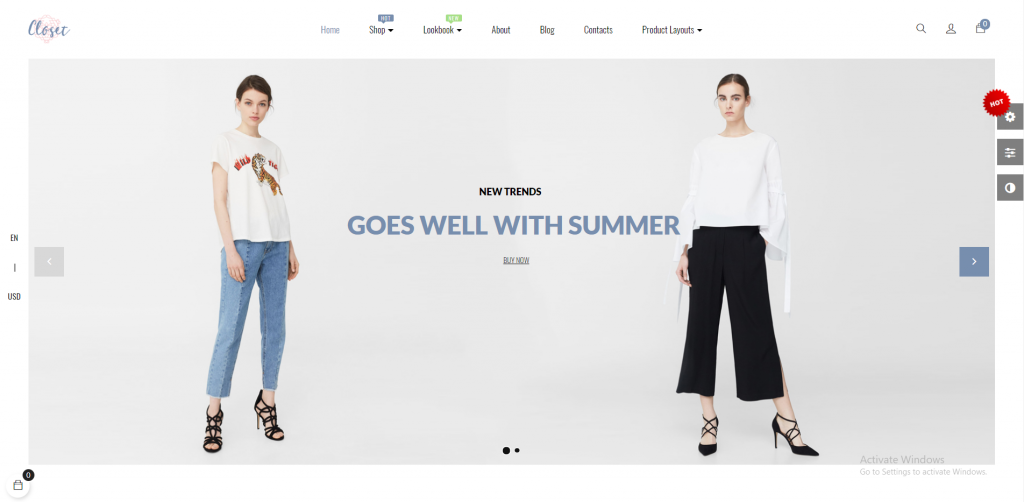 Every girl needs a closet to possess their beloved and must-have items. Yes, Leo Closet is born for that reason. With Leo Closet, your website will be like an indispensable online store for girls to pay a visit every time they want to find an item. Leo Closet appears on bright background color to highlight the products and items. Banners are placed flexibly on the homepage, which interests your web-visitors. You can easily approach your customers with a special event or hot trend product placed on full-width slideshow or banners. It supports RTL (right to left) language layout to build a website in special languages: Arab, Persian, etc.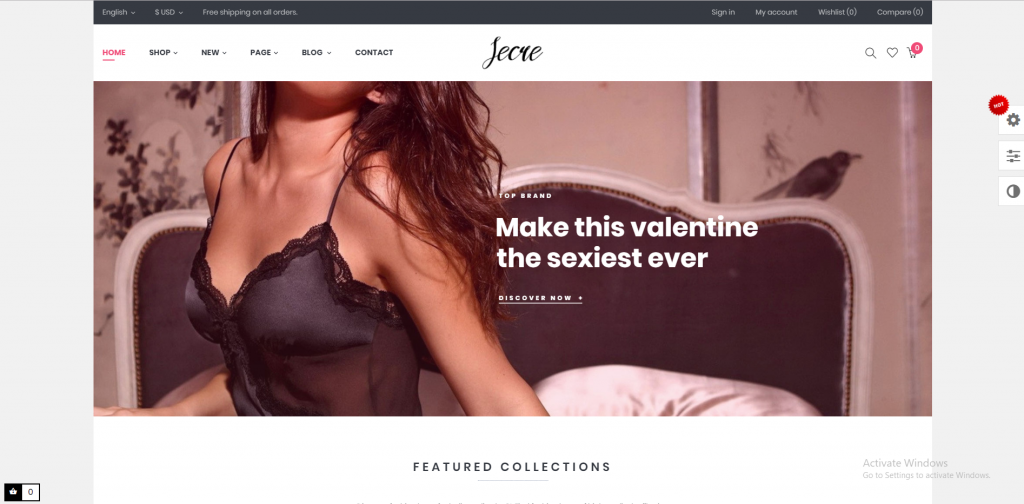 Every girl wants comfortable and sexy underwear and lingerie. Leo Secret is specially designed for underwear store, lingerie store, swimwear store, or fashion store, in general, will help you to do it.  it is a must to mention the header with theme color in the tool paneland Live theme editor module that allows you to change the color of the home page 1 in an easy way. The full wishlist, compare, account are shown up on top for easy navigation. Moreover, the powerful Megamenu module with over 20 widgets will help to create menu items unlimitedly.The ones who hate the boredom and repetition will like Leo Secret Prestashop theme much due to its creative and irregular category layout.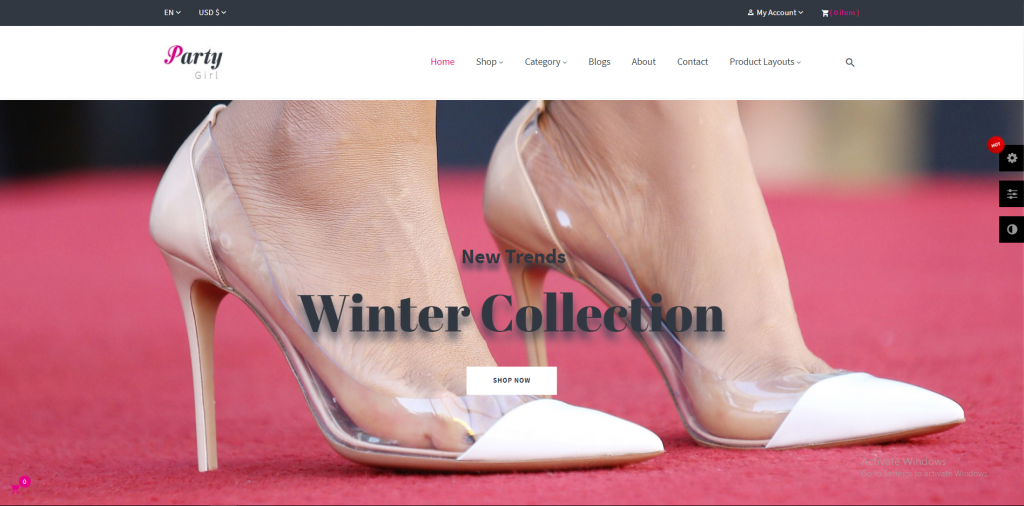 Girls know that they need to have shoes like they know that they need to eat and breathe. In other word, girls get an obsession with shoes. Leo Party Girl – a shoe template with beautiful, clean, minimal, advanced design and rich built-in functions, perfectly fit any women's shoe websites to sell ladies footwear, high-heels, boots, sandals, flats etc. Leo Party Girl is attractive with lucrative large slideshow and numerous banners in flexible order on site to showcase eye-catchy products' images or discount event. Thanks to the wonderful Ap Page builder module, and being built on the best Prestashop Framework, Leo Party Girl allows you to create multi profiles with headers and footers. Moreover, Leo Party Girl supports CSS3, HTML5, RTL language layout, and multi languages and currencies, to create a refined web page with semantic accuracy and highly customizable.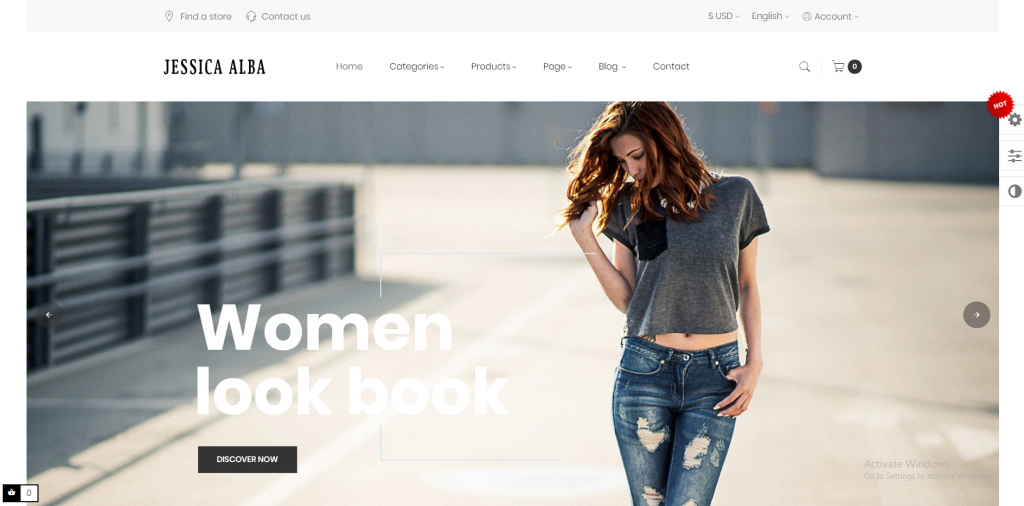 Active girls like wearing jeans. Leo Jessica Alba is specially designed for jean stores, is suitable for any eCommerce store like fashion, lingeries, bag, hand watch, shoes, apparel, eyewear, cloth, glasses, accessories, specially designed for jean product store as it has an elegant and modern look and neat layout. Leo Jessica Alba is designed for mobile-optimization and 100% responsive so that your site can be displayed nicely on any devices like desktop, laptop, mobile, tablet, this is a must-have feature for an online store. It is worth noting that Leo Jessica Alba also supports to upload images and videos to help you promote your product or items effectively, boost your salethe to max.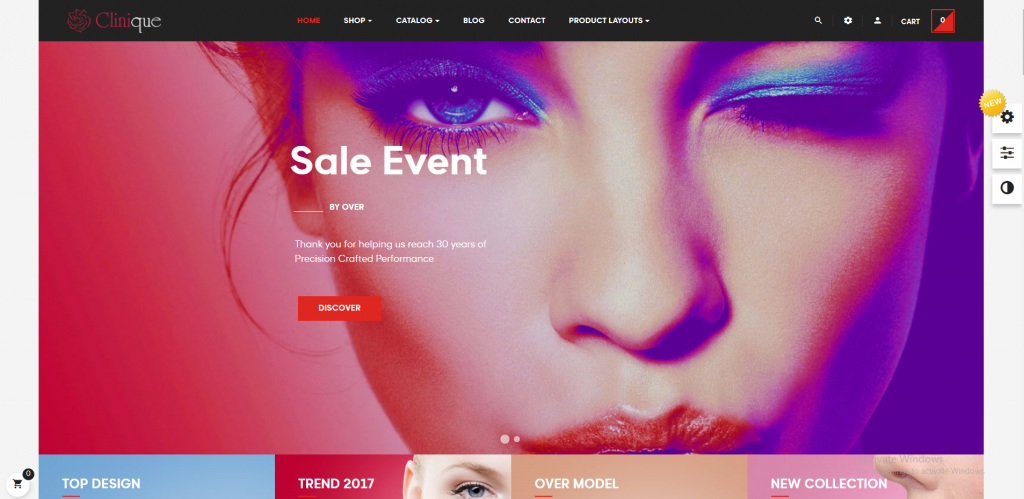 Designed on the sexy red dominant color, Leo Clinique looks stunning and appealing, gives your website a captivating appearance for beauty products, beauty salon and spa, organic, health, pharmacy, beauty accessories online shop. The most striking feature of Leo Clinique that must be mentioned is the 360 Degrees Product Viewer. This is an interactive tool to provide the user with a way to "virtually experience" your product. Moreover, thanks to social buttons like Instagram, Youtube, Facebook, Twitter, etc you can tract your site to social networks, broaden your potential customer net.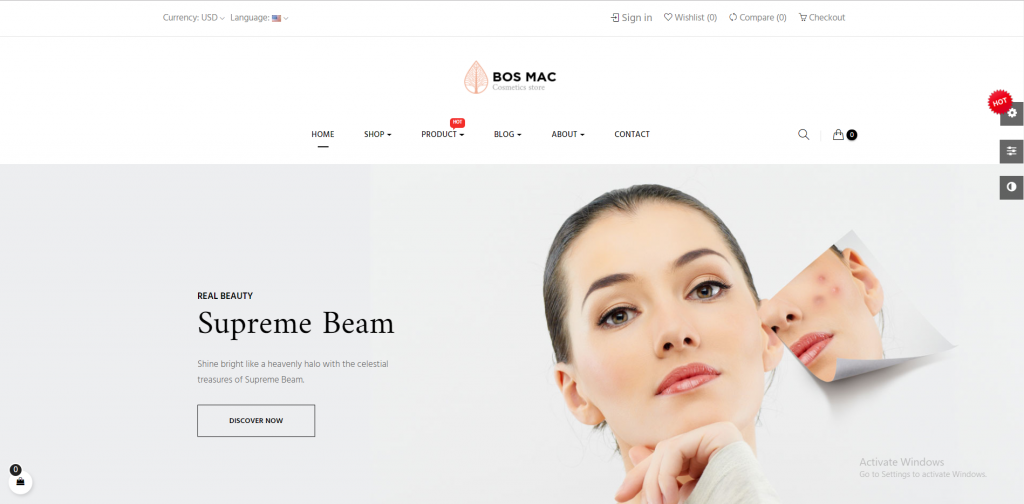 Bos Mac Prestashop 1.7 theme provides all features of a cosmetic and beauty online store. It has an elegant look with a smart design to highlight your beauty items or makeup. With horizontal mega menu at the top center, Bos Mac allows you to create categories, subcategories and add video, image, description of your products so that your clients can reach their wanted items quickly. Leo Slideshow module makes it possible for you to engage your clients by the large slide of hottest beauty products with smooth effects, eye-catchy images. Especially, thanks to the Quick Login module, your clients can log in through a pop-up window with social accounts like Facebook, Google or Twitter. Besides, Bos Mac comes with useful Prestashop extensions like Product List, Product Tab, Testimonial, Instagram to let you display the latest images posted from your Instagram account.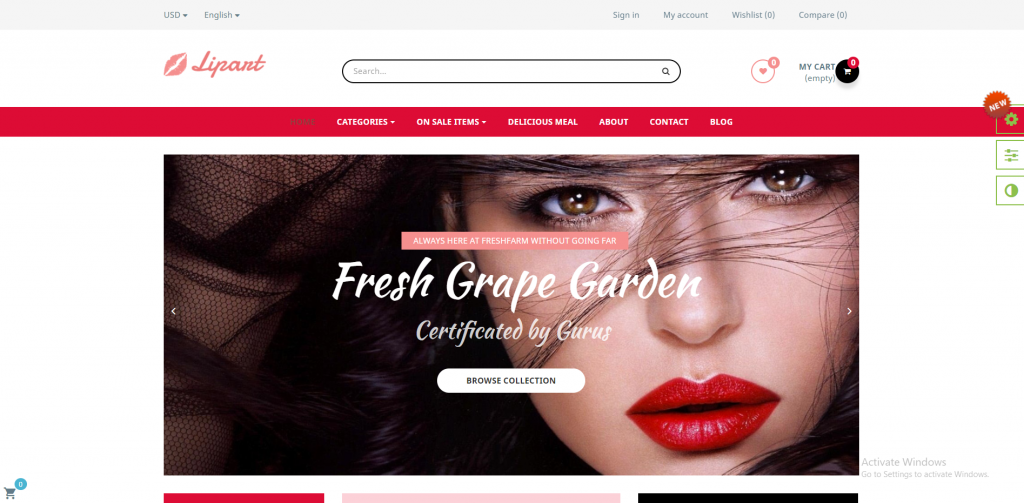 Lipstick is like a magic as it uplifts the confident. With Leo Lipstick for Lipstick and Cosmetics online store, you can own a unique & Modern PrestaShop Theme for Cosmetics, Lipsticks, Skincare & Beauty & other business as well. The best Cosmetics & Beauty PrestaShop Theme is perfect for your store in both neat & clean design. Stunning & well-optimize image, rich content & flexible layouts will attract customers' views on the first visit. Leo Lipart is designed great for not only for UI (User Interface) but also shopping experience (UX – User Experience). Advanced Horizontal & Vertical Mega Menu, Ajax Search with keywords, Daily Sale or Best-seller, they can find the correct product & purchase quickly.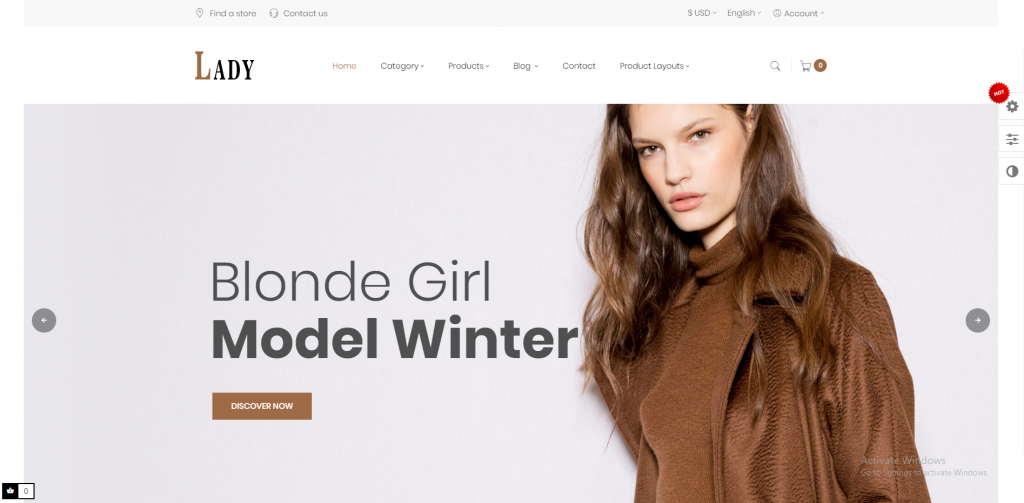 Leo Lady possesses an elegant but creative and modern look, full function to meet any tough requirement of an e-commerce site. Leo Lady is suitable for any e-commerce stores like fashion, lingeries, bag, hand watch, shoes, apparel, eyewear, clothes, glasses, specially designed for jacket store. Thanks to its responsiveness, Leo Lady looks good on any devices. Moreover, with the big video on the homepage, you can show a more visual look about your products or items to your clients.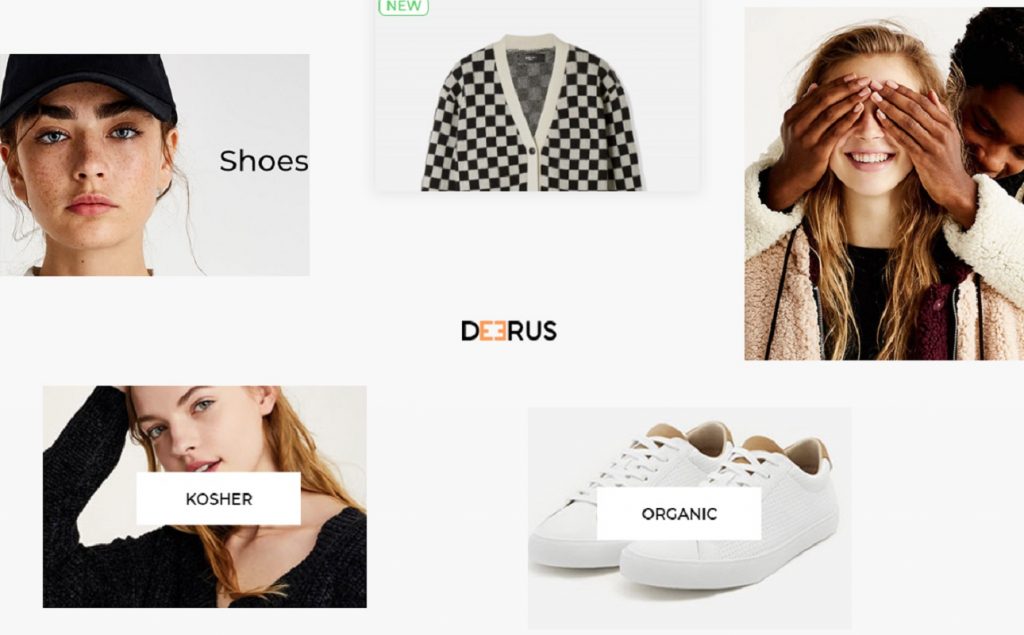 The last one in the collection of top best Prestashop themes for women Bos Deerus, which is an advanced unisex fashion Prestashop theme that supports multi-store. It possesses an elegant look with a perfect color combination, neat layout, which is perfectly suitable for high-fashion, women clothing, men clothing, accessories, bags, shoes, or glasses stores. Coming with 06+ homepage demos, each owns a distinguish layout styles. Bos Deerus is integrated with strong modules like Leo Feature module, Leo Slideshow module, Leo Quicklogin module, Block Group top, Leo Megamenu module, Leo Blog module. It supports multilingual and RTL languages. Mobile friendly, SEO Optimization & high-Speed Load will help customers get more shopping experience & raise satisfaction rapidly.
What Prestashop template do you like most? If you are using one of these, let share your experience in the comment session below!
Do you want to add any other Prestashop themes for women online store to this collection? Let share with us!
Related posts: