Online Store is constantly increase sharply in quantities & customers shopping experience. So building & launching Ecommerce are very necessary now. Hence, choose a suitable Prestashop Theme is not an easy task. Because of diving in a huge number of theme in the market from different providers, it is hard to choose right theme for your store
Don't worry!
Let Leotheme helps you.
Understand your troubles, we already listed 30+ Best Free & Premium Prestashop Themes 2018-2019 in both version 1.6 & 1.7 version for your Online Store. The best Prestashop Themes Collection is collected by Leotheme Experts from all the best providers with the best design, customers experience & highest rating.
These 30+ best Prestashop Themes – Free & Premium will help you:
Offer best PrestaShop Themes comes with Multiple Designs, Attractive Demos which are very suitable with any Online Store such as Fashion Online Store, Furniture Store, Beauty Salon, etc
Super 100% responsive and nice experience on any devices such as Desktop, Macbook, Tablet, or Mobile
Ease to download and install, simple usages, unlimited customization
Update to latest version in version 1.6 & 1.7. Flexible to modify any part of your Website: Header, Content, Footer, Design, etc.
Integrated a series of Power Modules such as Page Builder, Mega Menu, Blog, etc, they are the best tools for PrestaShop Editor, and Website Creator
Now, let's spend your time on discovering our nice collection of Best PrestaShop Themes 2018-2019. We make sure that you will choose suitable design from these Designs for your owner's store.
The first best Prestashop Themes 2018 -2019 collection is mentioned that Leo Fashion. The Prestashop Theme is designed with 04+ Premade Homepages to showcase effectively for Fashion store, Jewelery, Underwear & Flowers.
The clean and smart layout for any kind of shop with powerful back-office. This responsive template is fully functionalities and provides an unlimited style variation to show off well on any devices. Interestingly, the highlighted homepage is the slideshow, auto play with large images, title, description, thumbnail images. Moreover, it is SEO Friendly, High Conversion rate & Mobile Friendly.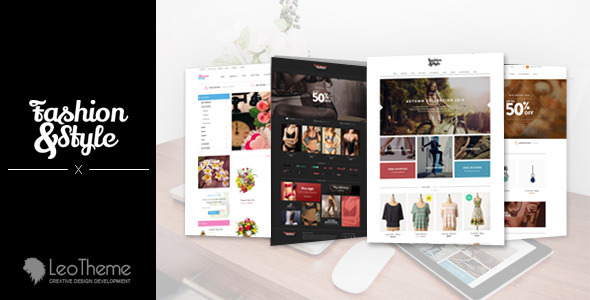 Leo Mobile is the next Prestashop Theme 1.7. It extremely is a powerful Prestashop theme for Mobile, Digital, … It could be used not only for small stores but also as a fully professional e-commerce site solution. Neat and clean design bring a bright layout for any kind of shop with stylish design and powerful back-office..
This template for Prestashop is fully functioned and provides an unlimited style variation. Its design is perfect for Mobile store , Hi-tech shop, Electronic store, Tool shop, Accessories shop.
Leo Trump – Free Prestashop Theme 1.7 for Fast-food, Bakery or Restaurant. Totally FREE & simple design with the greatest experiences, Leo Trump is applicable for any e-commercial store, and perfectly suitable for Food store, Drink store, or Accessories store.
With elegant and well-arranged layout, bright background, together with the prominent colors red and black, create a strong impression for customer, Leo Trump Prestashop Theme Free for Food store is your smart choice to start your business.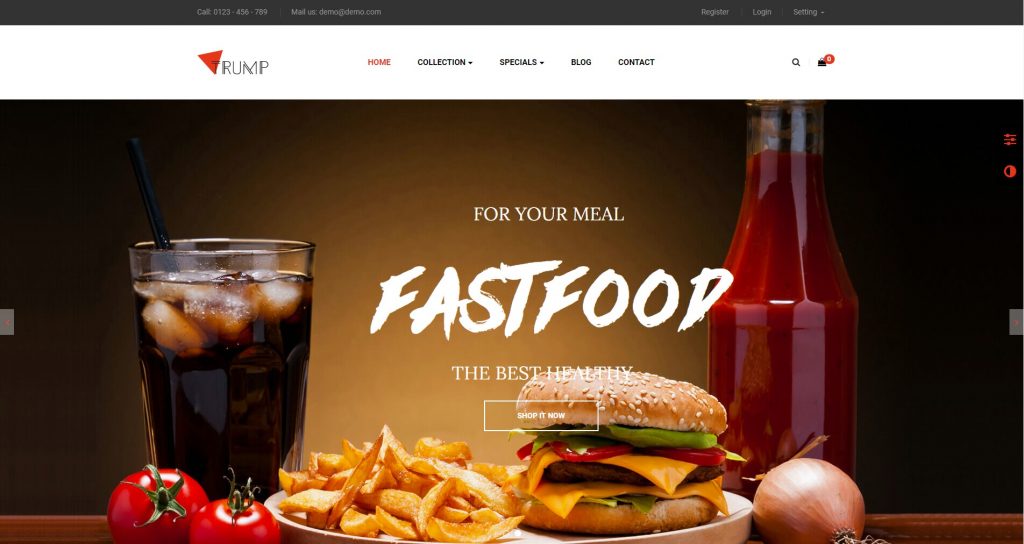 Next, LEO Farmacia is a best Prestashop Responsive Template for Pharmacy Shop, Dentist, Healthcare, Medical Store. It is well-displayed on any kinds of marketplace for healthcare & medicine with professional, elegant layouts & featured-rich and beautiful presence online with vintage and flexible design. Thanks to well-built on Prestashop 1.7 Framework & Bootstrap 3, the great theme ensure a fully responsive theme display & works perfect on all kind of resolutions as well for mobile, tablet, desktop having medium and large screen.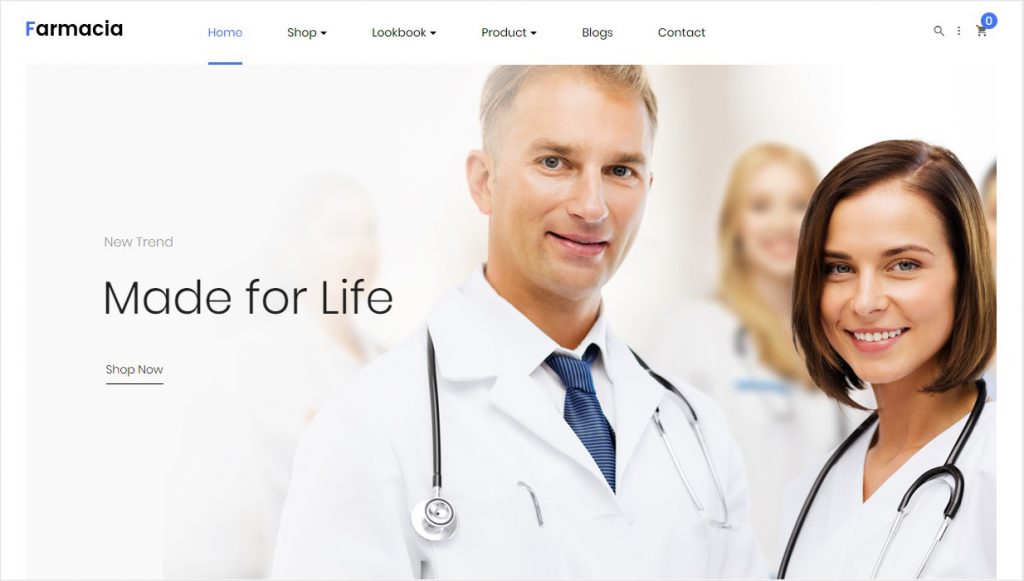 With flexible and logical layout design, Leo Icolor – an elegant look with color combination, and full-functioned of a modern eCommerce website in order for your products to be visible and highlighted to your web-visitor make your site a favorite place to buy paint.
This responsive Prestashop theme features the powerful mega menu in both horizontal and vertical styles, which will maximum your painting website's functionality as you can show a lot of categories, subcategories, product's images, etc,… Your customers will navigate to their products & find exact products on your website. Plus, it includes a lot of powerful modules for Prestashop as Ap Page Builder, Ap Products List, Live Theme Editor, Ajax Cart,… to ensure a smoothly works & experience on website.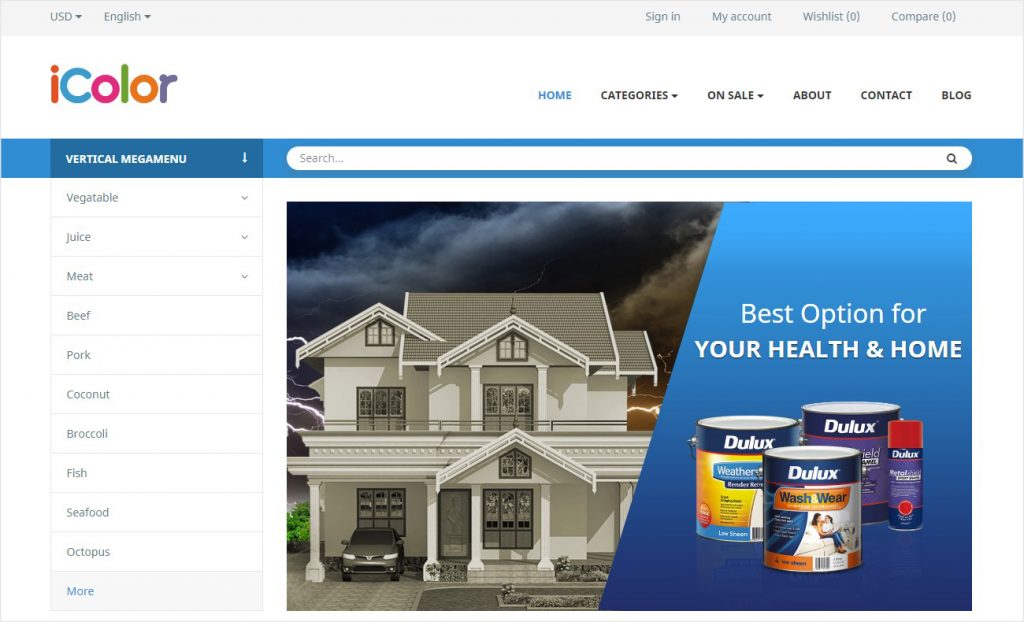 If you are looking for a best Real Estate Prestashop Theme to allow customers buy, rent or sell properties, Leo Real Estate Prestashop Theme 1.7 is your smart choice. Coming with 03+ Different Design for Real Estate Website & powerful Module such as Page Builder, Mega Menu, … and special Ap Real Estate Properties Module which allows brokerage create, search & manages properties or apartment in your Real Estate Website easily. Moreover, smart search for map, city, location & multiple headers styles will let you get the best impression & experience on website.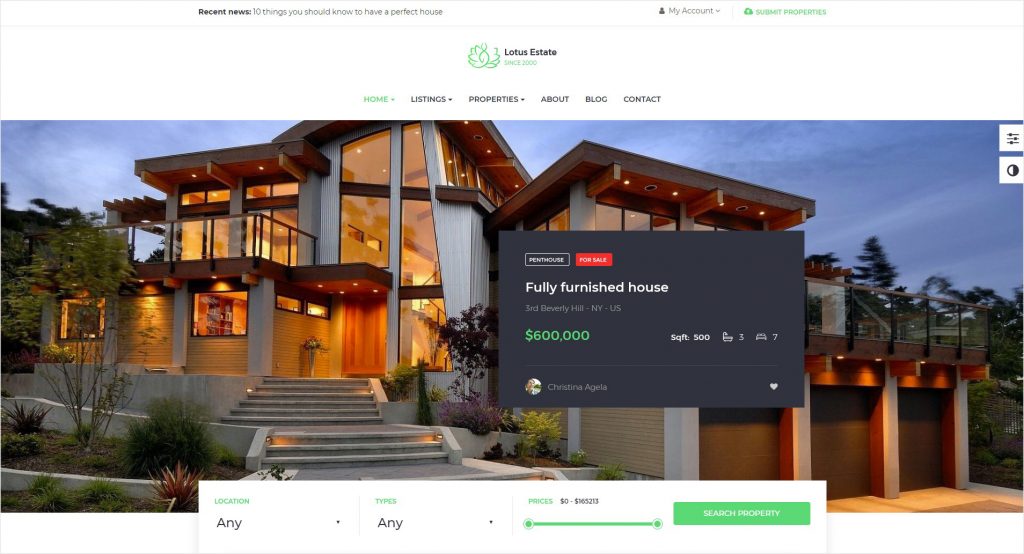 In order to make a usable booking site, Leo Booking is a powerful Hotel & Resort Booking Prestashop Theme that helps customers booking room or resort easily and save your customers' time.
First of all, Leo Booking -a best Prestashop 1.7 for Booking is not only designed with 04+ various Premade Demo Homepages – more design Style & layout for Your Website Display but also integrated a versatile Hotel Booking Module & other modules. This booking tools helps to manage booking, service package, reservation or Hotel search, etc.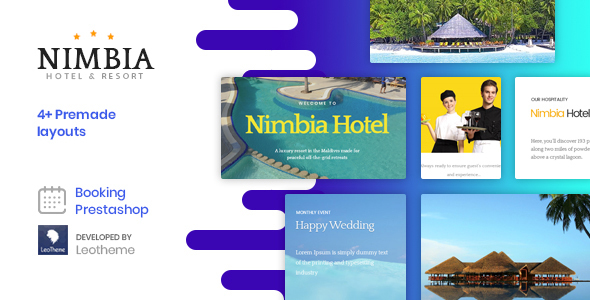 Leo Bicmart is one of the best Prestashop Theme for Supermarket where you can showcase for multiple products like fashion, vegetable, electronics, or Food Store, etc. No limitation for product types.
The theme is optimized for SEO Friendly, High Speed Load & Conversion rate.. Your supermarket can be indexed & get higher rank when customers search on search engine. It supports RTL Languages & Multi Linguals such as Hebrew, Abrabic, etc.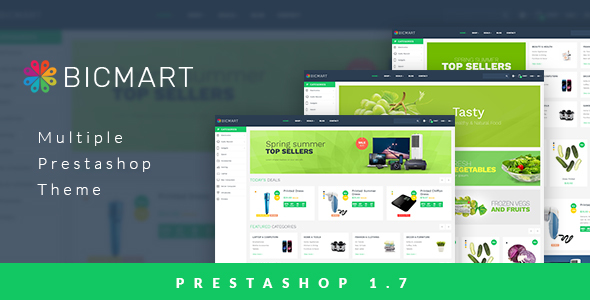 Leo Florero – Best Free Prestashop Flower Theme. It is super save cost & time for your store because of totally FREE cost. Built on the best Prestashop Framework and Ap Pagebuilder module, this vase Prestashop template allows you to display your products or items in the smart way as it supports 7+ layouts for product detail page and 2+ layouts for blog page. Leo Florero Free is user-friendly, you can customize and manage your site in the powerful admin panel with ease just by some Drag n Drop manipulations.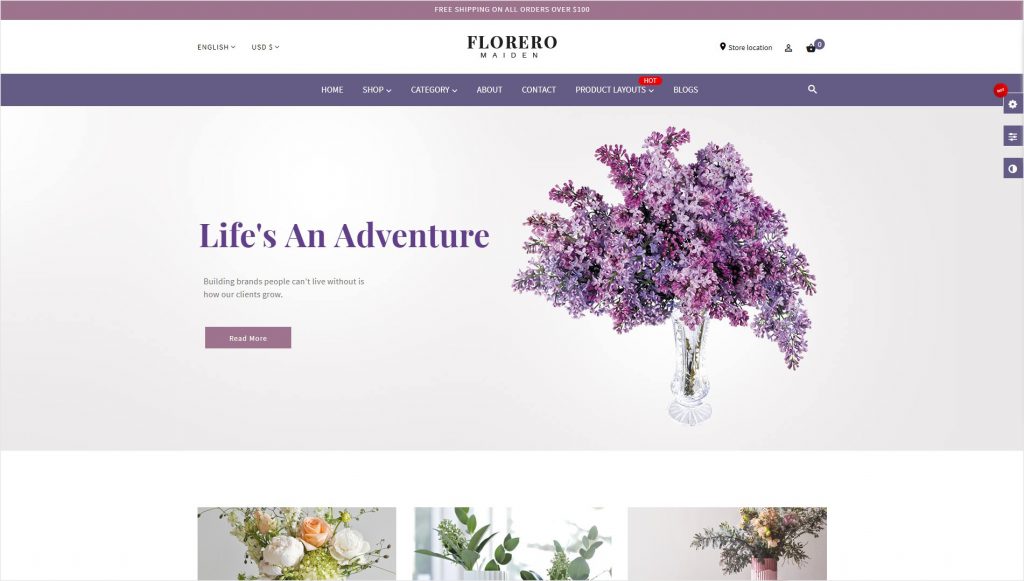 Leo Mymy – Fashion Prestashop Prestashop Theme comes with Multi-homepages theme with 5 different homepages, allows you to change your shop's interface as you want. Leo Mymy is suitable for any e-commerce stores, perfectly suitable for Fashion store, Accessories store. The Premium Prestashop Theme is overwhelmed by its flexible layout, diversified design for each homepage. The eye-catchy images and special animations and effects create Leo Mymy's professional and young look.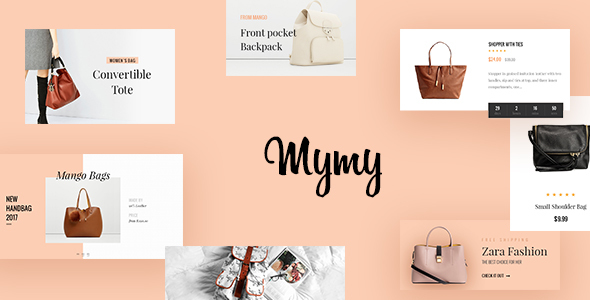 Christmas 2018 is coming. LEO Zigg – Christmas Shop Prestashop Theme is the best suggestion/ tool for your Christmas. In order to display products for Christmas gifts, present, LEO Zigg comes with attractive banner slider, Christmas Sale, Testimonials to let customers focus on at the first sight.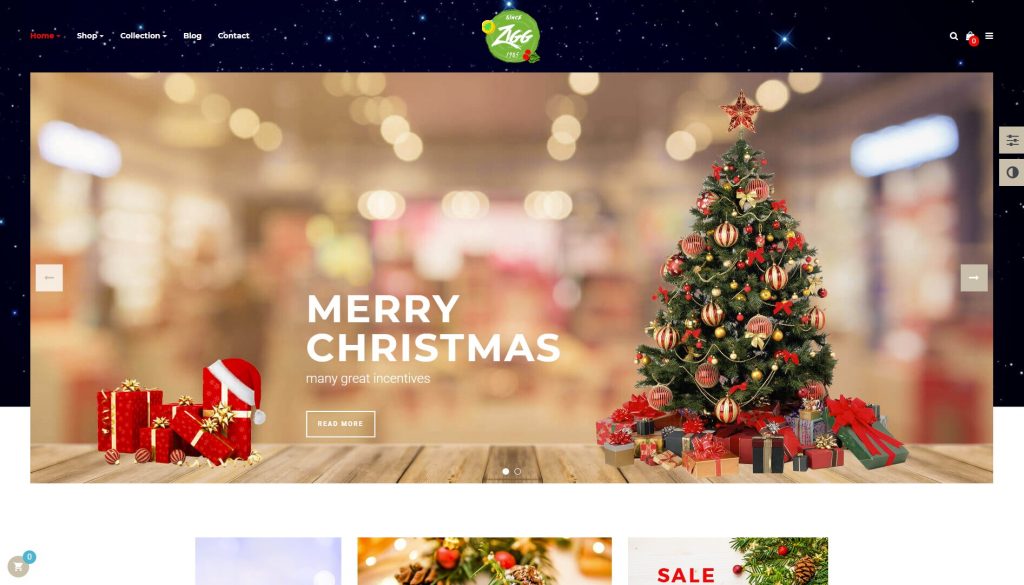 Leo Style Shop is available for 2 versions: Prestashop 1.6 & 1.7, the multi-store PrestaShop Theme comes with bright & strict layouts for Beauty, Cosmetics, Furniture, Clock or Shoes store. Thanks to great of integration of powerful modules like Mega Menu, Slider Layer, Banner Slider & Page Builder in this theme, Leo Style appears with professional & smooth display at frontend.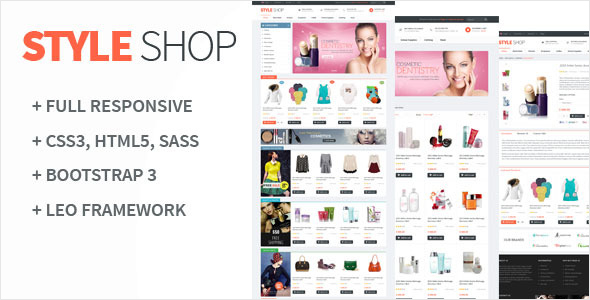 Leo Cosmetics is a best Prestashop Theme 1.7 for Beauty & Cosmetics Store. This beauty PrestaShop Theme helps you build a perfect store in beauty Salon, Cosmetics, and others.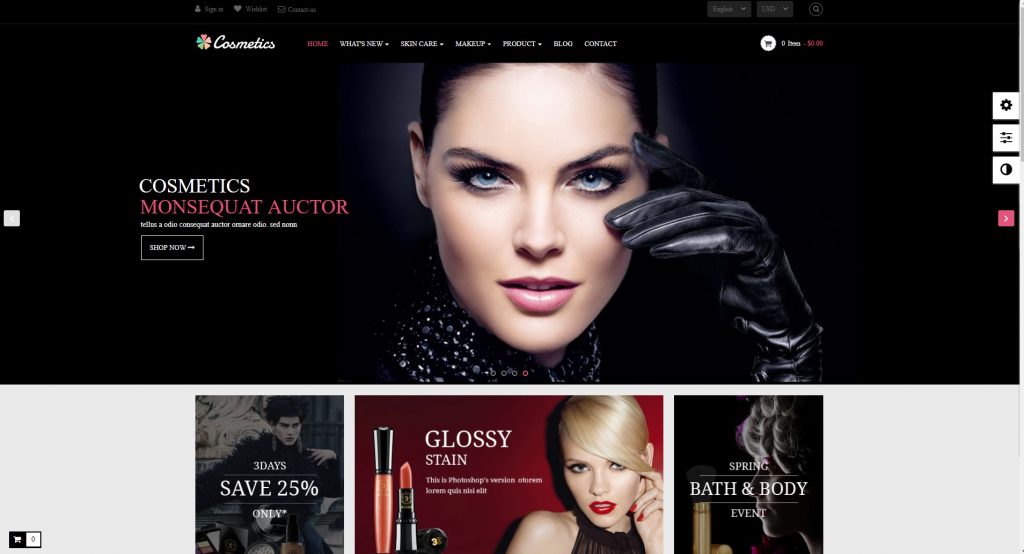 Leo Wine Store – perfect Prestashop Theme 1.7 for Wine Store, Bar Club, Food & Beverage or Restaurant. On other words, this Wine PrestaShop theme is fully responsive and feature a hint of luxury and exclusiveness. It is displayed fluently on any kind of devices such as Laptop, Macbook, Desktop, Mobile… The Prestashop theme is powered with Leo Framework, one of the best Prestashop framework 1.7. It supports both CSS3 and HTML5 that help to create refined web pages with semantic accuracy. Moreover, Leo Wine Store is optimized SEO & High Conversion rate. So your shop can be index automatically in the internet and appears on Top result Search Engine.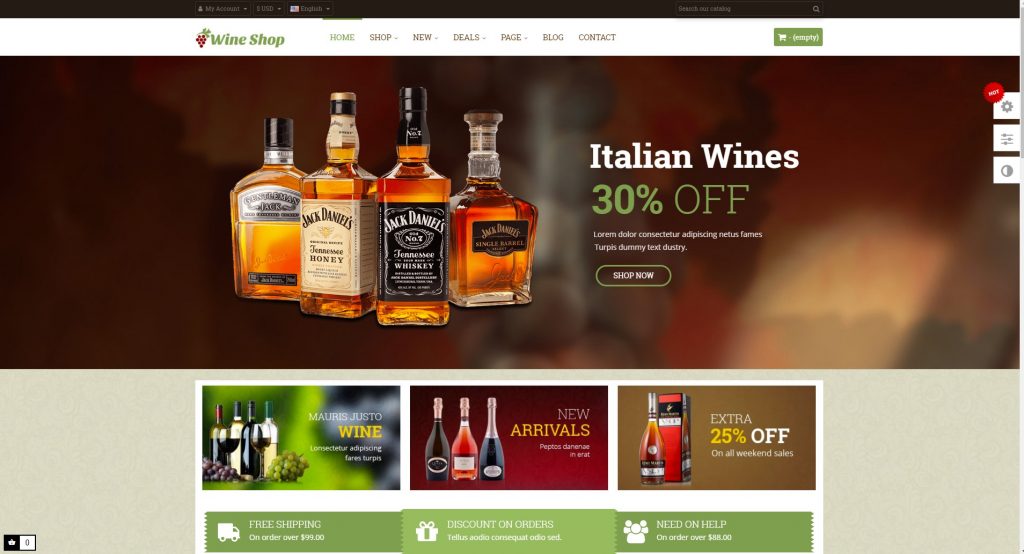 Have you been seeking for a free and stunning Prestashop theme for your store? Free Ap Juice is a modern theme, responsive friendly PrestaShop template to promote your online shop with any juices. Ap Juice – best Free Prestashop Theme for Juice, Beverage Store
Ap Juice has a large banner for you to showcase your hottest and newest products to immediately catch your customer's hearts. Information blogs are nicely and neatly displaying for your customers to easily find the information they need.
Ap Juice was built with the best Prestashop Framework with many module ajax help your website load data faster and nicest. With the wonderful features as Swipe, Animation and Owl Carousel elements give the whole theme a smooth sense.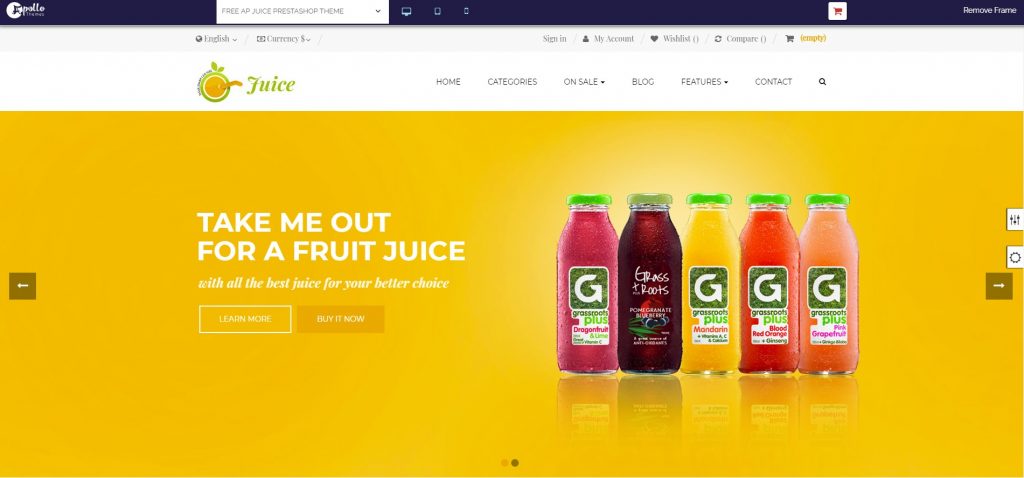 Book Hangover is a free Prestashop theme with a large amount of book store features & unlimited customization. This FREE Theme is not only ease to build stunning Online Store to sell various of products. You can sell books, music, cars, tools, sport, fashion or even beauty online shop quickly & simply.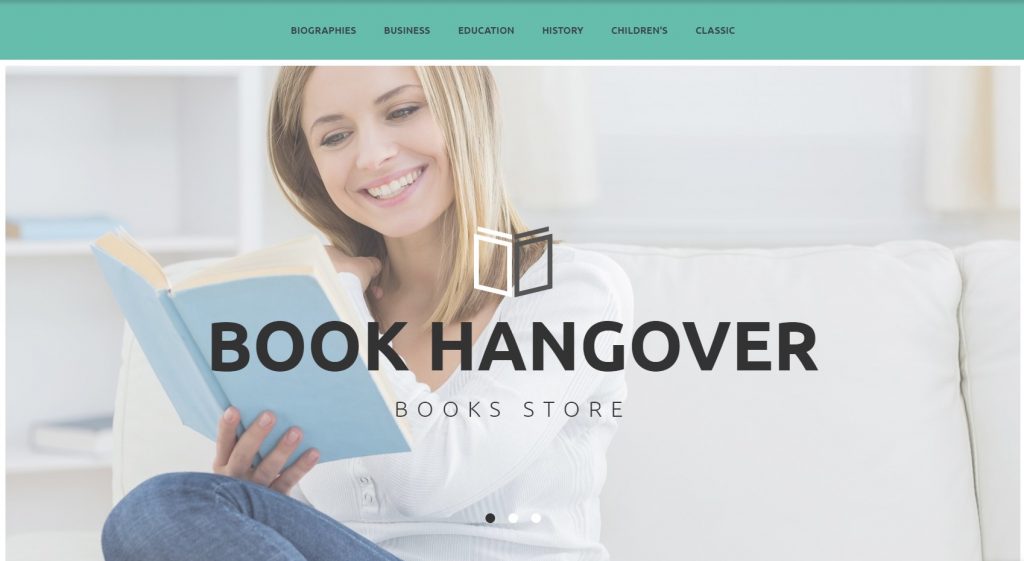 Leo Sunset – Summershop Prestashop Theme – Fashion Bikini or Summer Shop always exists with Elegant Fashion trend. With only Leo Sunset- a best Prestashop Theme for Bikini Store, Sunglasses, Summer Accessories, you totally can create your store at ease.
Leo Roller Skates Prestashop theme 1.7 – a Clean, Decent and Easy to Install and Use, which will be ideally suitable for any sites related to Fashion or Sport. It is designed with a focus on user experience and usability. It is 100% responsive, which will make your site have amazing look on different screen resolutions such as mobile, tablet, computer, laptop… The large slideshow leaves a place for you to approach your roller skates online store with attractive images or video of your hot trend products or sale off events. Built on fantastic drag and drop Pagebuilder module, the items are well-placed to present to your clients. Especially, the second image of the product appears after each mouse hover. With Ajax Add to Cart, you can add products to the shopping cart directly from category or product page. Quick view feature lets you view product quickly right at a pop-up window without leaving the current page. It supports multilingual and RTL layout.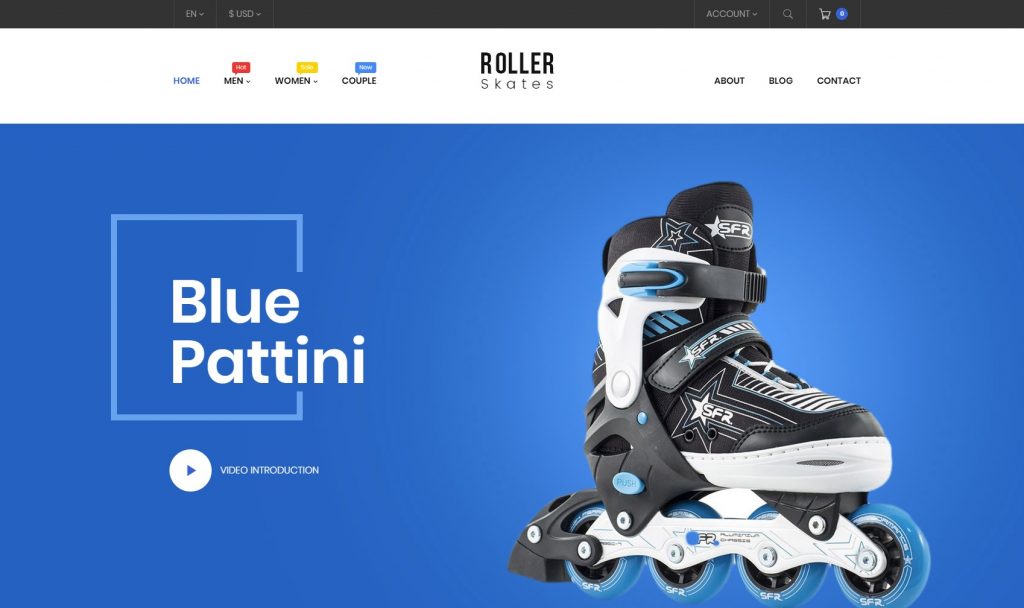 Leo Motokids is a modern Prestashop theme with a fantastic design that attracts viewers right at the first look. Leo Motokid definitely brings perfect user experience with full of handy features. It's clean and minimal, associated with smooth animation and effect, perfectly suits for online shops to sell electric cars, kid cars, car for kids to drive, kid's electric vehicles, toy electric cars.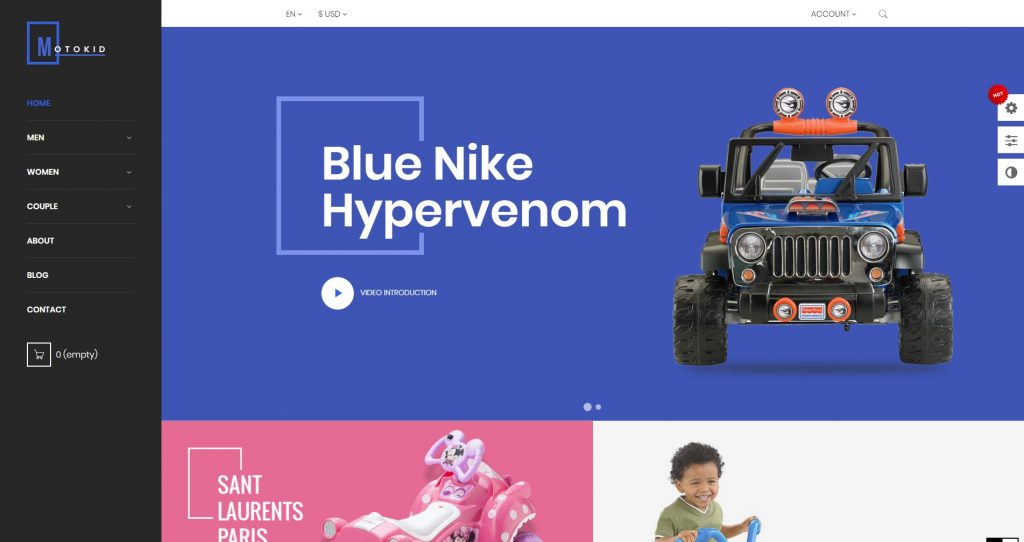 You are running a rent car business and you want to broaden your company's name worldwide? Let start building an online store with Leo Rent Car Prestashop template, which will make your website the best car rental website ever.
Leo Rent Car Responsive PrestaShop Theme comes with 3 different homepages, gives you more alternatives for your online store's appearance. Leo Rent Car features all needed functions and advanced technologies to bring convenience for you as an admin of the website in car rental management and for your clients either. Your client can be a car renter or a car rental agent. If they are a car renter, they can search for a car-for-rent with specific requirements like type of cars or prices to find best car rental price, rent car by month or rent car for a day, etc on your website. After finishing choosing a suitable car, your clients can define the booking by filling information in a form and go to the final step – payment. Whereas, if your client is a car rental agent, they can submit detail description of their car-for-rent with location.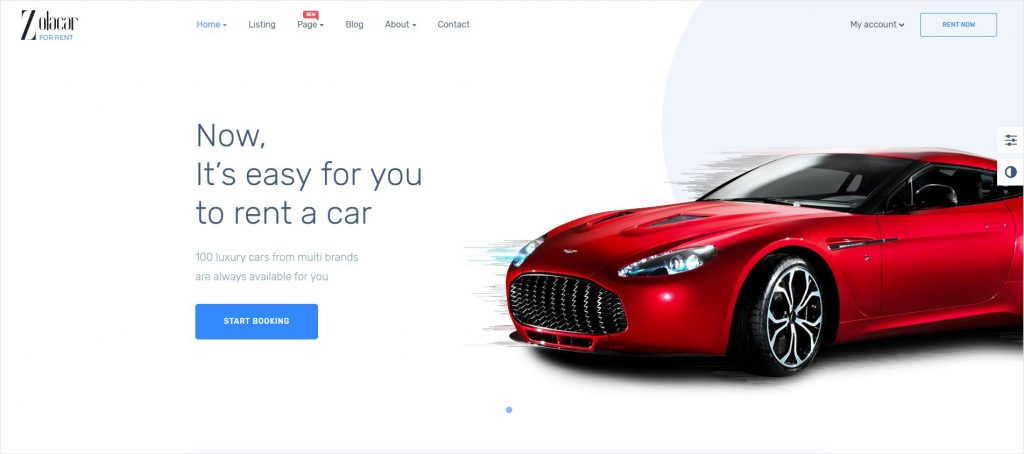 Bos Ocbee is built for honey store, food store, cosmetics and beauty store. It comes with 4 distinguish homepages with different layouts to give you more options for your online shop's appearance. All in one, Bos Ocbee is an amazing theme with a set of great functions, possesses all needed and advanced features of an eCommerce website to bring power for you in managing and customizing your website and enjoyable shopping experience for your clients. You can enjoy eye-catchy pages with astonishing elements for easy web page customization. With powerful Drag-and-drop Page builder module, there is no need for you to touch any line of code but take advantage of numerous available pre-made elements to build your own page with ease.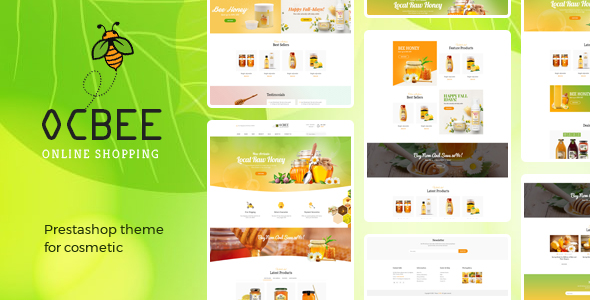 Leo Topman is a creative and advanced theme that targets to shoes, sneakers, sportgears shop, men's leather shoes shop, men fashion store, men fashion and accessories online store. Leo Topmen is designed with elegant look, strong block to display products in a clear way.
Leo Topman responsive theme is impressive with its sophisticated and neat layout, you can update your latest blog and Instagram posts at homepage to keep your clients updated with the newest products of your fashion store.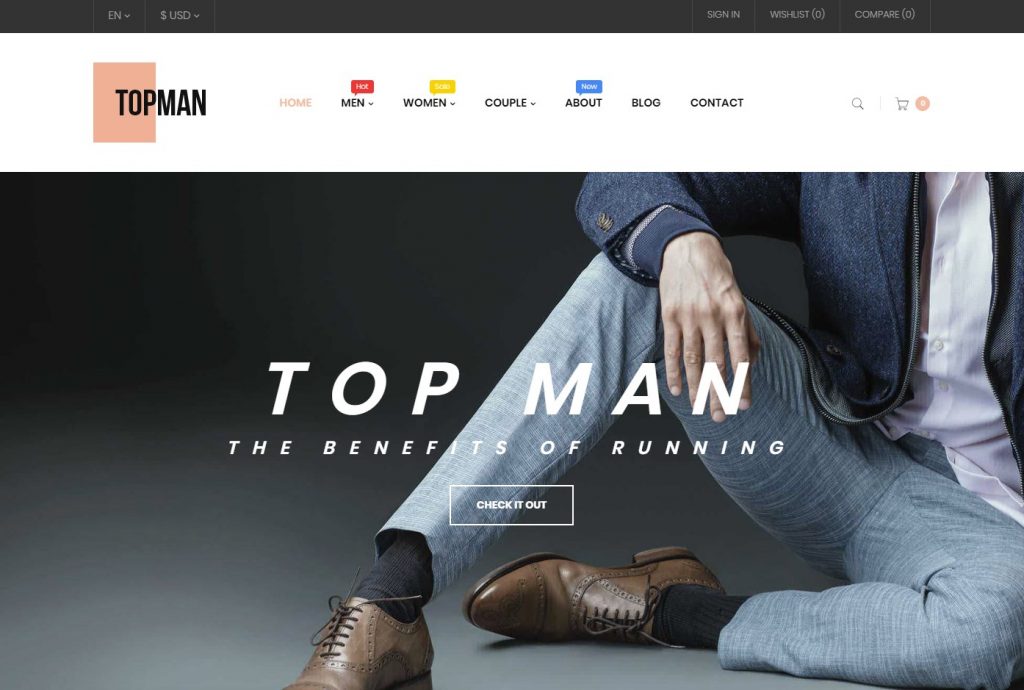 Leo Party Girl – a shoes template with beautiful, clean, minimal, advanced design and rich built-in functions, perfectly fits any women's shoe websites to sell ladies footwear, high-heels, boots, sandals, etc.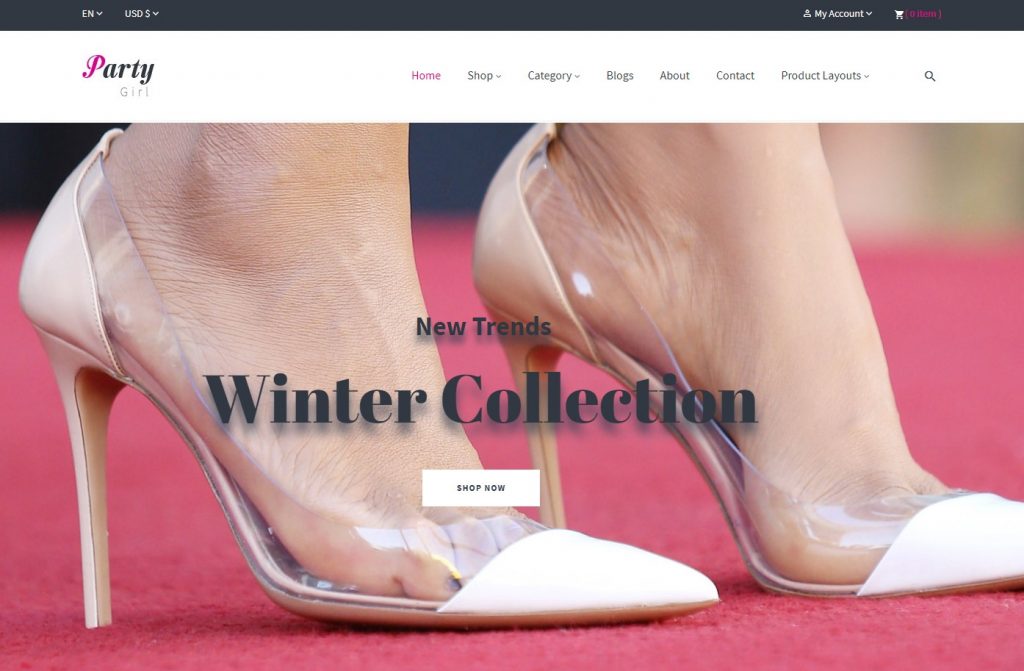 UNISEX FASHION AND ACCESSORIES
Leo Uni Co is an advanced, modern, clean Prestashop template that fits any online unisex fashion and accessories stores. Leo Uni Co comes with 5 distinguish homepages to give you more options for your shop appearance. Leo Uni Co is powered with Prestashop Framework, it is totally responsive and supports RTL layouts, RTL languages and multi languages, multi currencies. Moreover, this fashion template is built with advanced technologies, supported by HTML5 and CSS3, brings you all greatest user utilities of an eCommerce website so that your clients can shop conveniently and your online store becomes the best place to buy clothes, accessories, men fashion, women fashion online.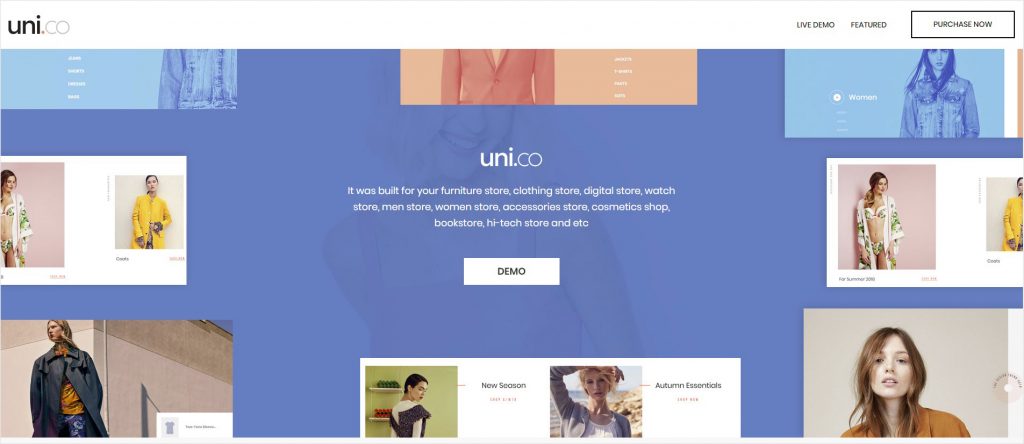 ACCESSORIES LEO ICOOK – KITCHEN TOOL, COOKWARE, KITCHENWARE
Leo Icook is a premium unique theme that targets for kitchenware retail store websites. This responsive Prestashop theme will accompany with you to expand your customer with a professional online store that sell and review the latest products like kitchen tool, cookware for your kitchen. Moreover, Leo ICook Prestashop 1.7 theme with high-quality, modern and up-to date designs and greatest features will assure you to have an amazing online store and your website will be the best place to buy kitchenware for clients worldwide.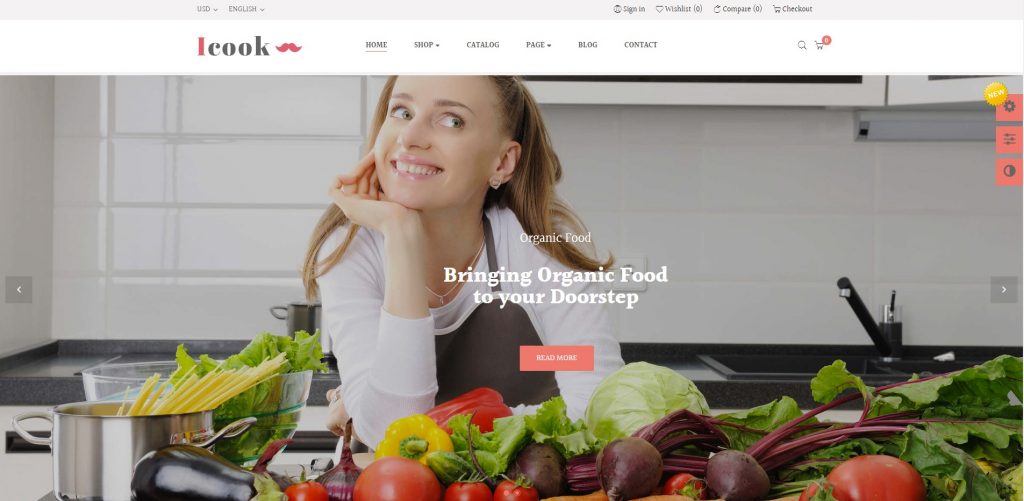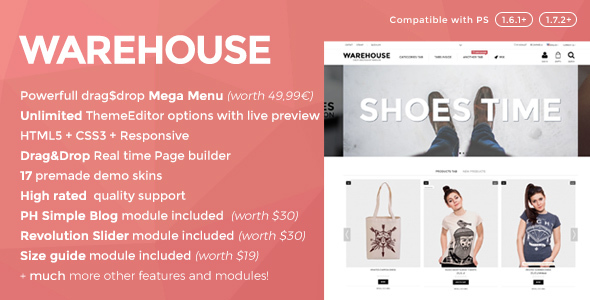 Warehouse Prestashop Theme is a clean, powerfull HTML5 responsive Prestashop Theme. It comes with Mega Menu, Theme Editor Options, Drag n Drop Page Builder, etc
This Alysum is a available for 2 versions Prestashop 1.7 & 1.6 theme – is a great solution for small and medium businesses as Fashion, Minimal Store, etc
8+ Demo Homepages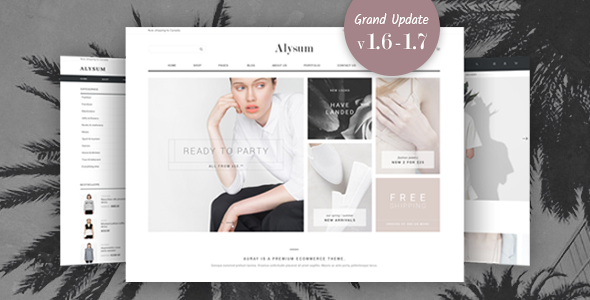 Here are all 30+ Best Prestashop 1.6 & 1.7 Themes | Free & Premium in 2018-2019. We hope that you can choose suitable themes for your Ecommerce quickly and able to set up & use them easily.
Otherwise, if you are looking for a reasonable price for a huge number of beautiful themes, please get access to all our collection 300+ Prestashop themes for only $99
PRESTASHOP THEMES CLUB $99
Related Post: