Prestashop 1.7.5 has been released with a lot of powerful improvements in both user & customers experience.
Your question can be raised " What are the best Prestashop Modules 1.7.5 for your Update Store" ? Come with us. Here is your perfect answer.
No need to use Google Search, here is all "10+ Top Best PrestaShop 1.7.5 Modules to Make Your Store More Powerful" which are designed by Leotheme Team.
List of "10+ Top Best PrestaShop 1.7.5 Modules for Your Ecommerce Store 2019"
Note: These modules are being updated by our developers to latest version PrestaShop 1.7.5. Please follow our link to get update status: Click here
"Best Builder tool for PrestaShop by Dragging & Dropping Page Builder"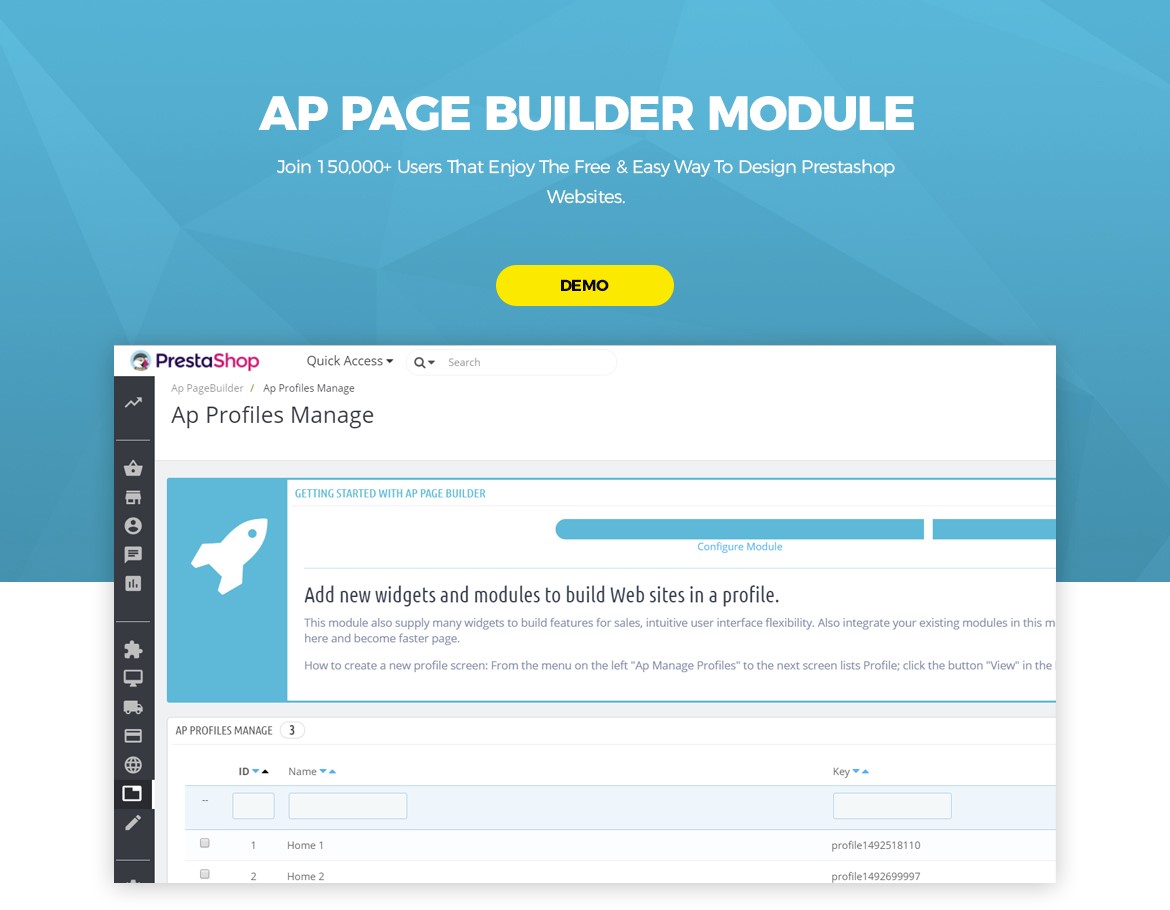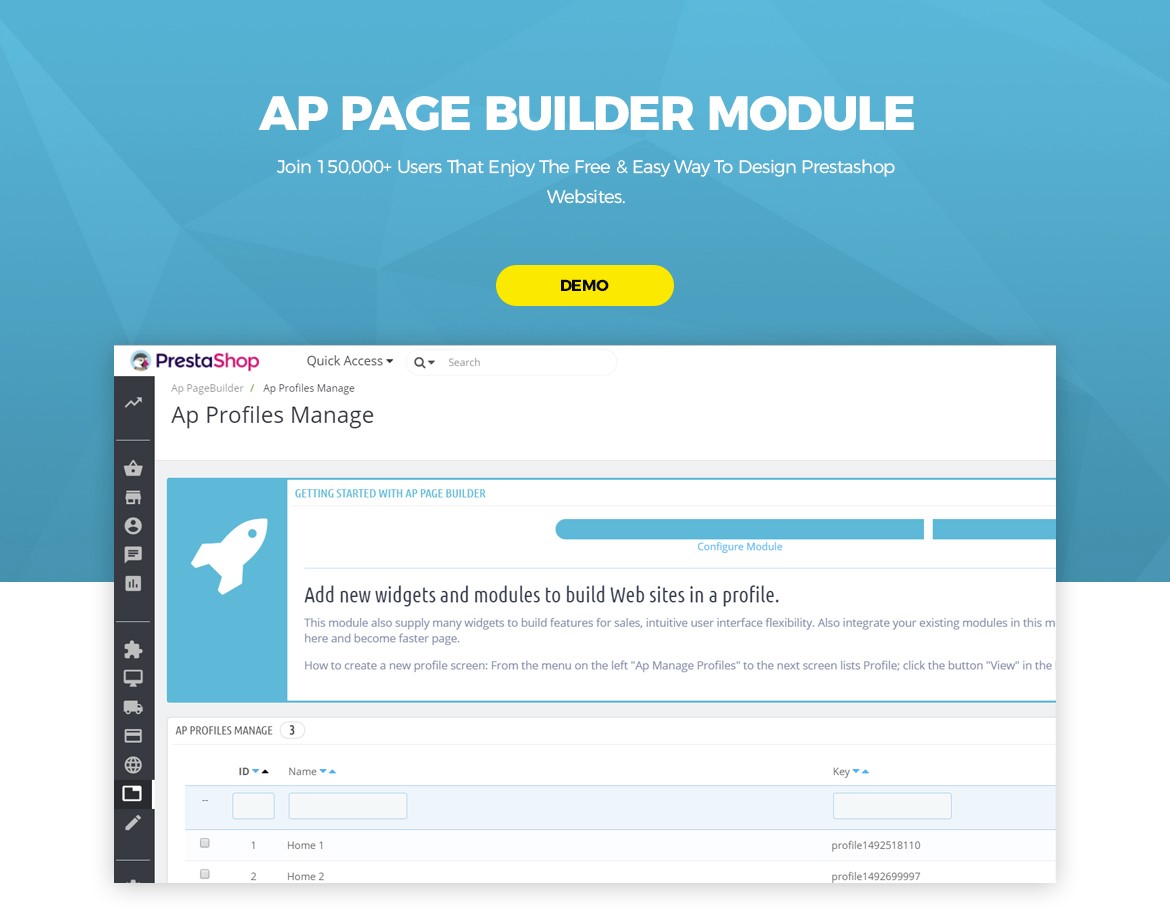 Being the first PrestaShop Modules 1.7.5 in this blog, we will introduce Ap Page Builder PrestaShop Module. It is one of the best builder tools in PrestaShop. With Ap Page Builder PrestaShop Module, you can build your content & layout for both Homepages, Category Page, Product Detail Page, Header & Footer. 30+ available widgets & pre-made elements, you can enrich your content at ease to attract more customers to your site.
Full Features of Ap Page Builder PrestaShop Module:
Drag & Drop Page Builder
Time-saving & Cost-saving effectively
Enrich Content with 30+ available widgets and modules widgets
100% Responsiveness
Easy to build a professional site without coding
Amazing Back-end Editors
Create Multiple Homepage Layouts
Create Multiple Profiles for Homepages,
Multiple Headers & Footer Profiles
Multi-Product Layout Types for Category
Multi-Product Display Types for Product Detail Page
Multilingual Support & RTL Language Support
Incredibly Enhance Page Loading time
Live Preview Support For Easier Editing
HTML 5 and CSS 3 support
Powerful Pre-made Elements Support
Ap Product Detail Builder
Ap Product List Builder
Able to Add Shortcode
Easy installation & Configuration
Highly Compatible with any PrestaShop Themes
Price: $99
"FREE Cost! Turn on Your PrestaShop Store to Marketplace Easily!"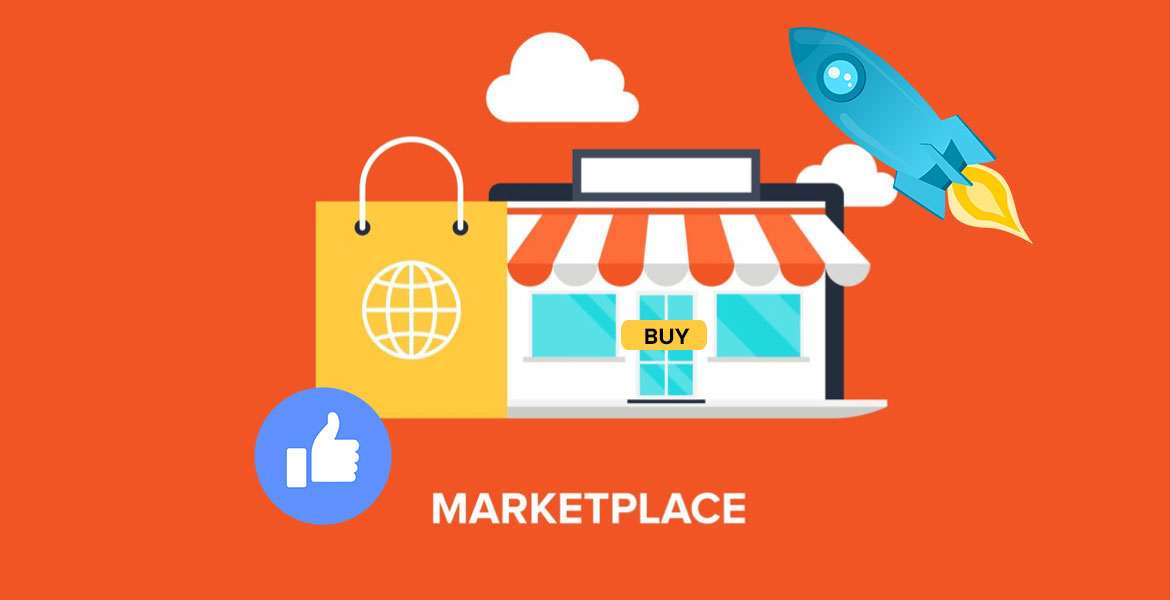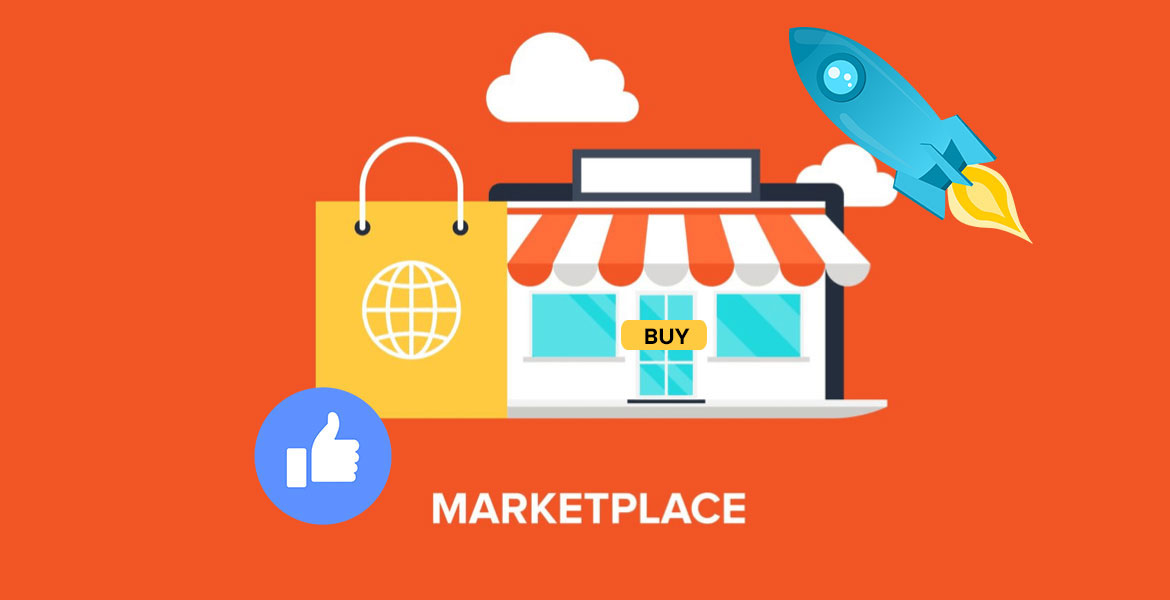 Ap Marketplace is one of the best FREE PrestaShop Module (Addons) for Marketplace & Multivendor. The PrestaShop Module 1.7 allows multiple sellers add, manage product for selling & get commission on the market at ease. And you can build your Marketplace quickly.
Outstanding Features:
Incredibly Convert PrestaShop Store to Marketplace
Support for Multiple Product Types
Earn Commission Easily for Each Sale
Full-compatible with beautiful PrestaShop Themes
Powerful Configuration
Intuitive Seller Dashboard
Seller's Managements
Manage Seller's Product At Ease
Detail Seller's Report
Create Sellers/Vendors Account Easily
Seller can Set Discount/Coupon for Products
Price: FREE
"Outstanding Features to allow sellers/vendors sell multiple products to gain commission endlessly"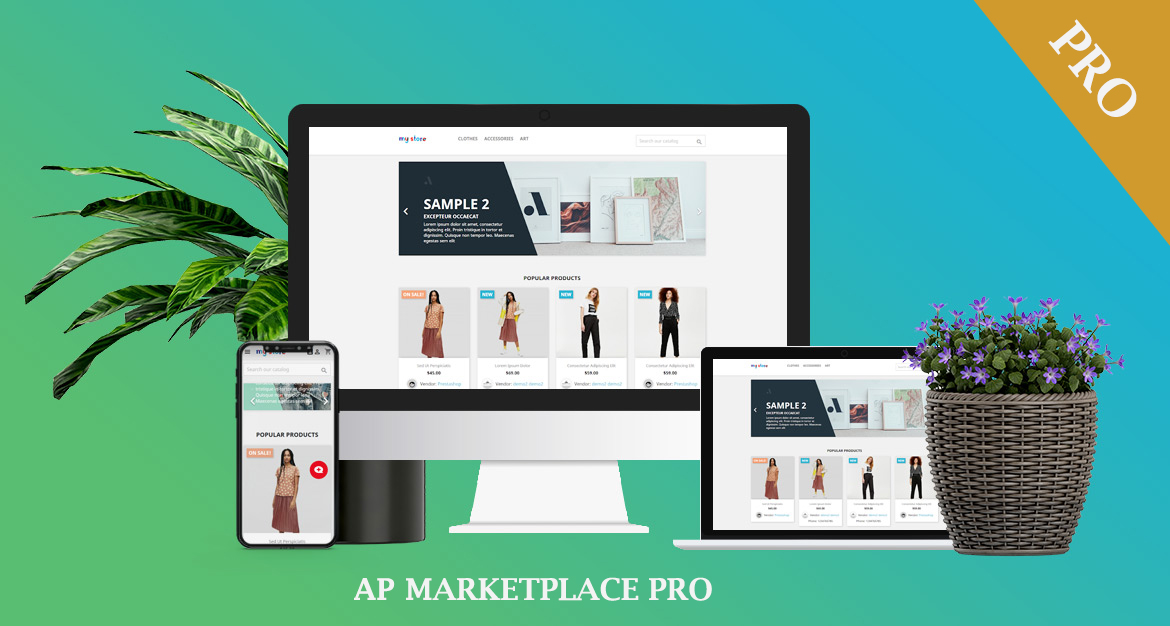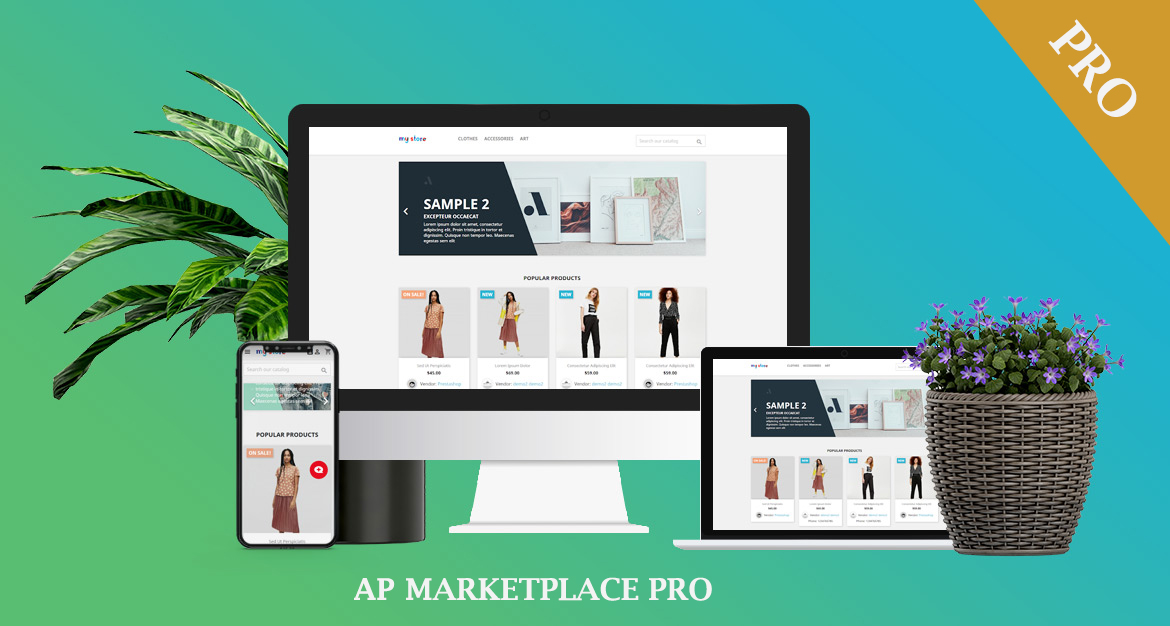 Our Multi-vendor Marketplace Module in PrestaShop 1.7 is a comprehensive solution for your Marketplace effectively. You can create your PrestaShop Store to marketplace, which are familiar with Amazon, Etsy, Ebay… A shopping mall marketplace allows multiple sellers to sell their product easily, followed by a huge range of commission for store owners & sellers. Using this Prestashop Marketplace module, the sellers/vendors can upload/manage their various product types such as standard, Virtual & Packed Products. Customers can leave their reviews & rating for their purchase product quickly for an extreme wonderful shopping & reputed marketplace. Both sellers & store owners can gain benefits.
Outstanding Features:
Better Marketplace for User's Experience
Manage Sellers/Vendors At Ease
Approved/disapproved Product Settings
Flexible Commission Configuration
Friendly Feedback & Reviews
Multiple Seller Products Checkout at Once
Friendly SEO Optimization
RTL & Multiple Lingual Support
Beautiful Vendor Shop Page as Micro-website
Fully Compatible with PrestaShop Themes
Fully Responsive & Retina Ready
Enable/Disable Seller Registration
And more…
Price: $59
"Allow to design powerful menus for better Website Navigation"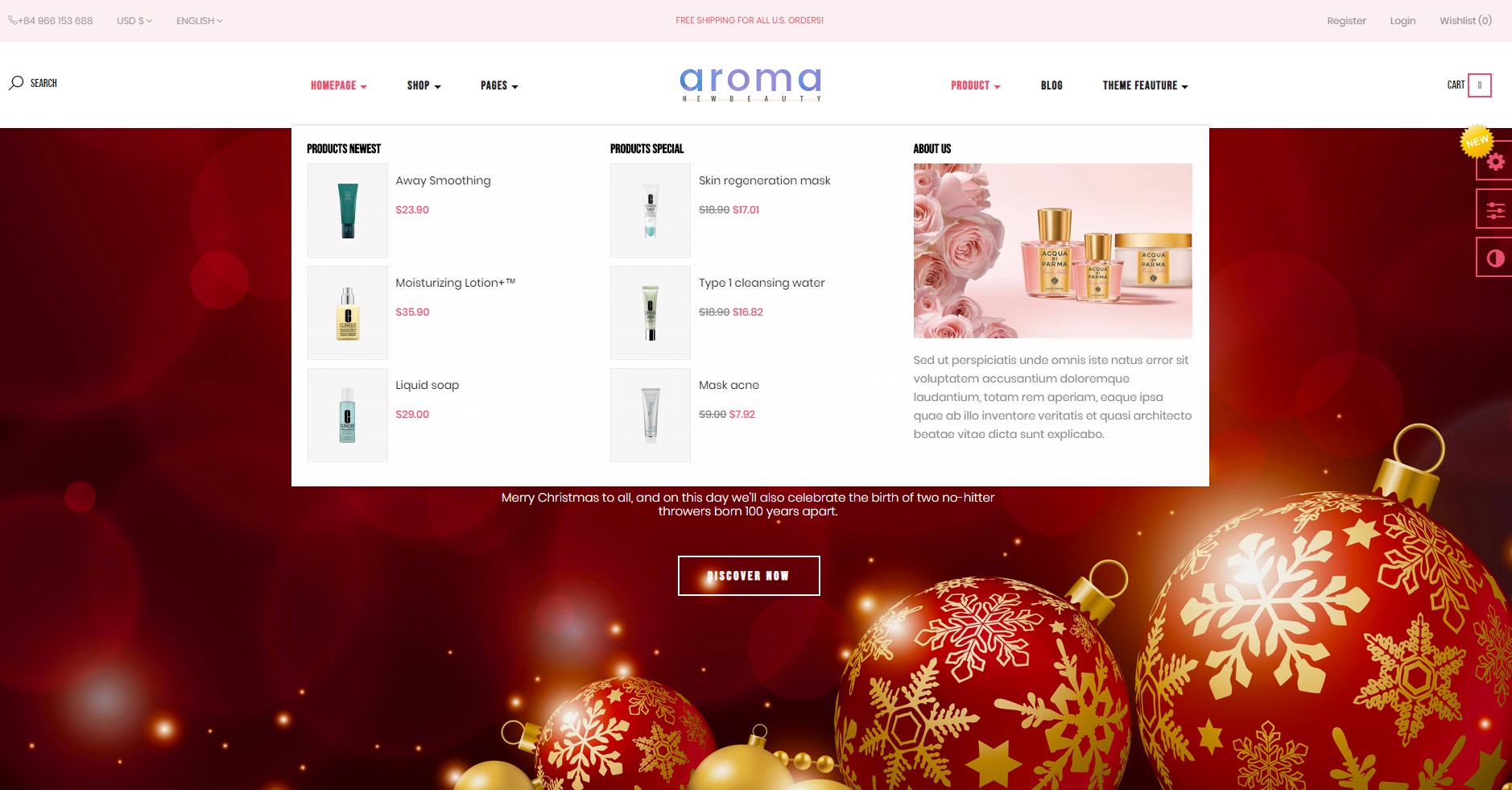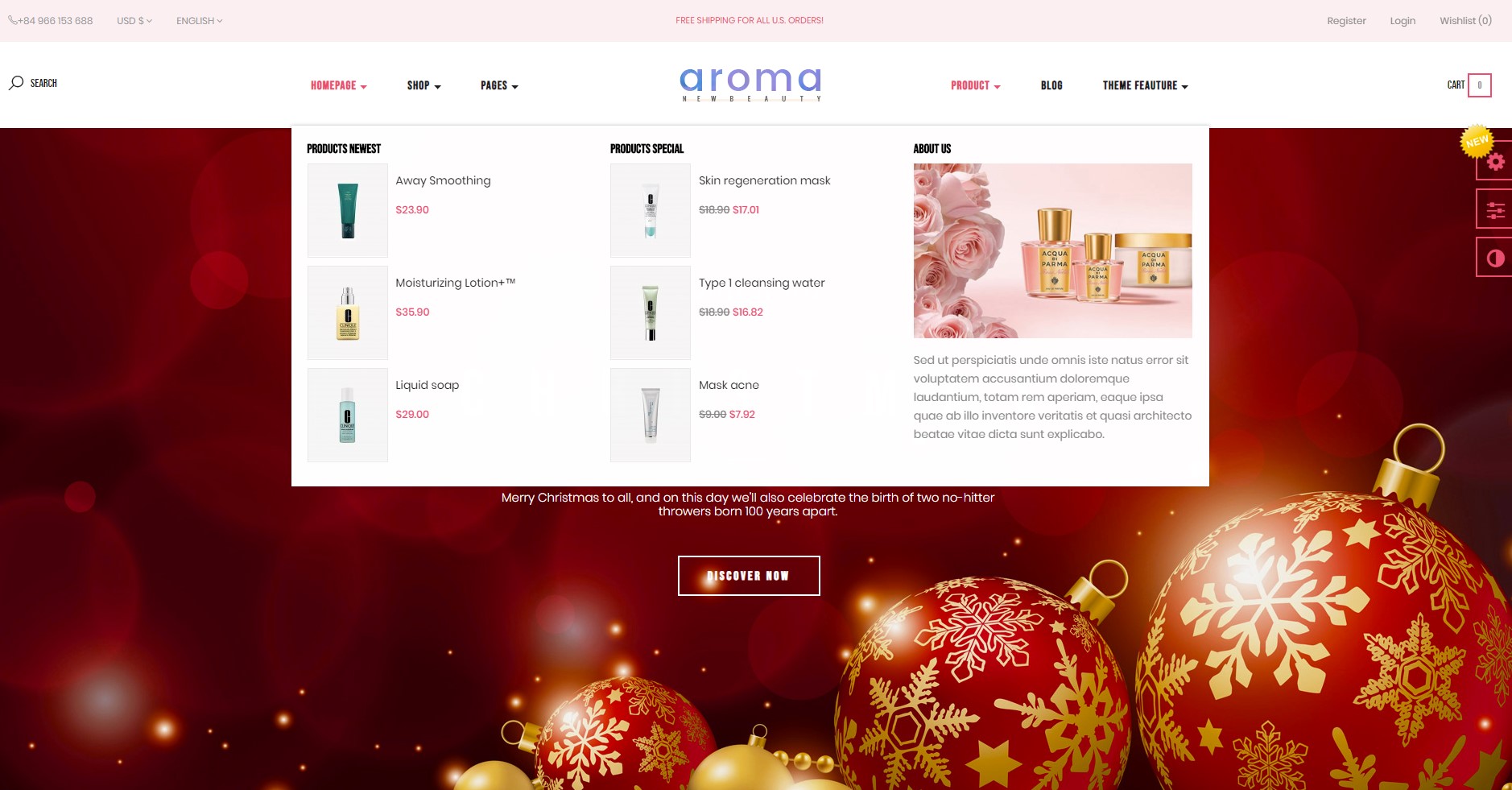 This Mega Menu for PrestaShop Module 1.7.5 is a useful tool to create your menu profile/item easier. By drag & drop Mega Menu, you can build & change position of menu in a blink of an eye by using Leo Mega Menu PrestaShop Module.
Full Features of Leo Mega Menu PrestaShop Module:
Unlimited Menu Items
Drag n Drop Mega Menu
Horizontal & Vertical Mega Menu
Easily Add/Update/delete Menu item
Flexible to Change Menu Item position
View and create new widget that can be assigned to column or row in mega menu
Powerful Create group list menu
Create list widget
Live Dditor Tool
Support to Import and export menu data
RTL & Multilingual Languages Support
Fully Responsive and Multiple layout support
Price: $50
"FREE totally! Show detail timer countdown in special events with hours, minutes & seconds"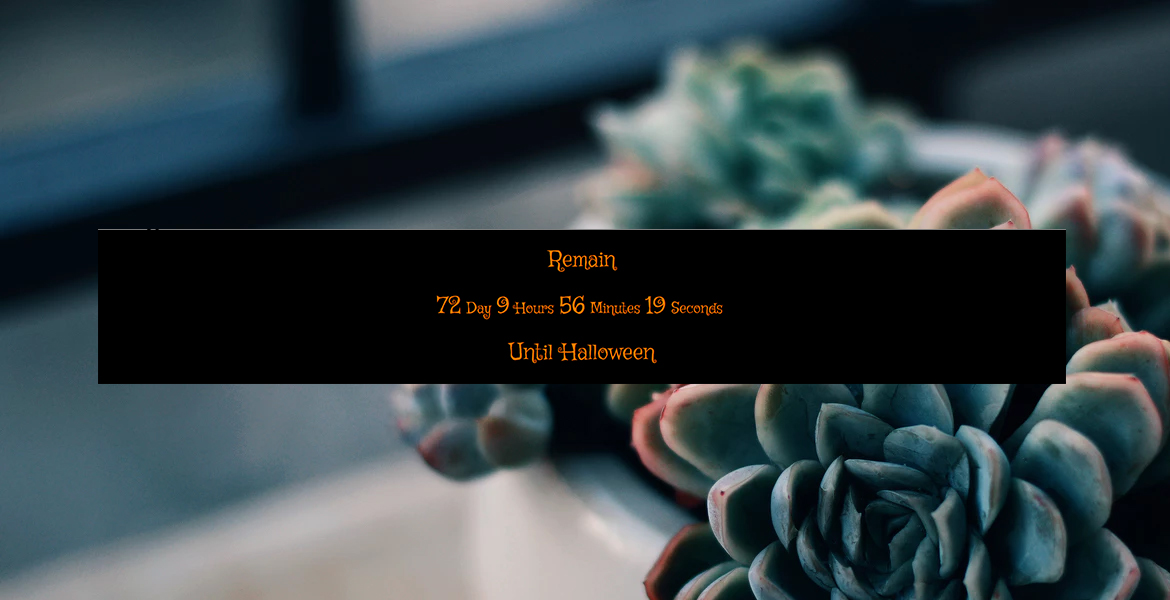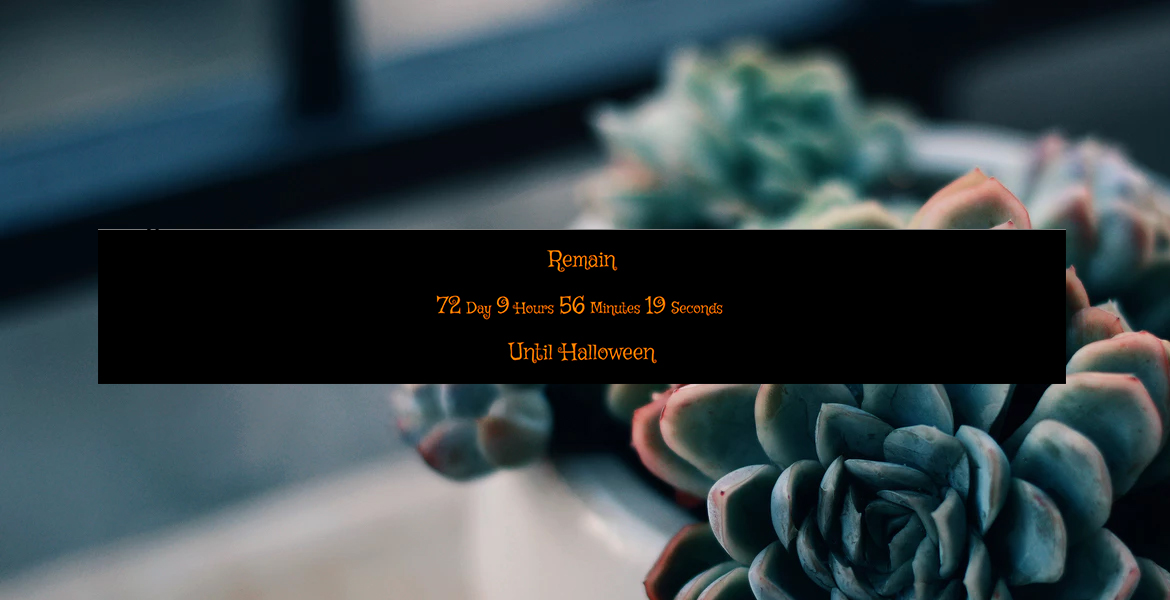 Leo Halloween Countdown Prestashop Module is totally Free. It's responsive, flexible to configure as it allows you to display on any position on your webpage, easy to customize Timer Background color, image, style, etc.
By installing this Halloween Countdown Free Prestashop Module, your website will be displayed the real-time Countdown Timer on the homepage, which shows the exact discount time with days, hours, minutes & seconds for a specific product or all products on your website. This rushes your customers to buy your products in a certain period of time.
Outstanding Features:
Intuitive Display on Homepage
Easily enable/disable countdown display on devices (mobile + desktop)
Powerful Countdown Settings
Amazing Position of Countdown Timer on Homepage
Price: FREE
"Lively BAT animation for your PrestaShop in special promotion"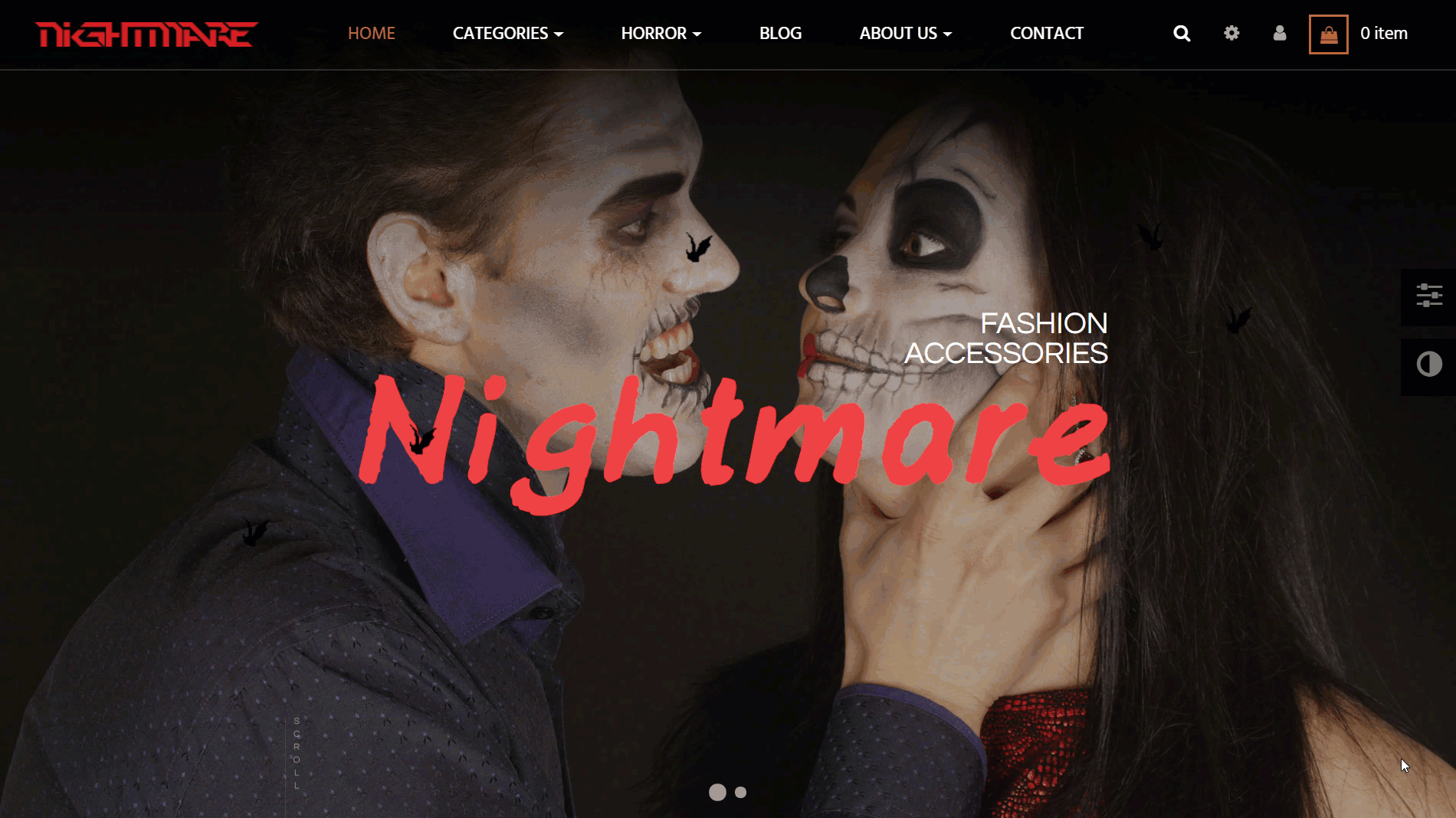 Leotheme is pleased to introduce you best Leo Halloween Bat Free Prestashop Module with the amazing bat-flying animation and special bat icon for your online store. Despite any products you are selling on your website, install this Free Halloween Prestashop Module for your online shop to create more excitement for your customers when visiting and shopping on your website.
Leo Halloween Bat is 100% responsive, easy to configure and very simple to use and modify. With Leo Halloween Bat Free module, you can:
Set the Quantity of image Display
Add more images, so, for example, you can use this module not only for Halloween but also for other celebrations like Christmas, Easter, Thanksgiving or for sponsor advertisements and special events.
Price: FREE
"Flexible Layout & Rich Content for Blog"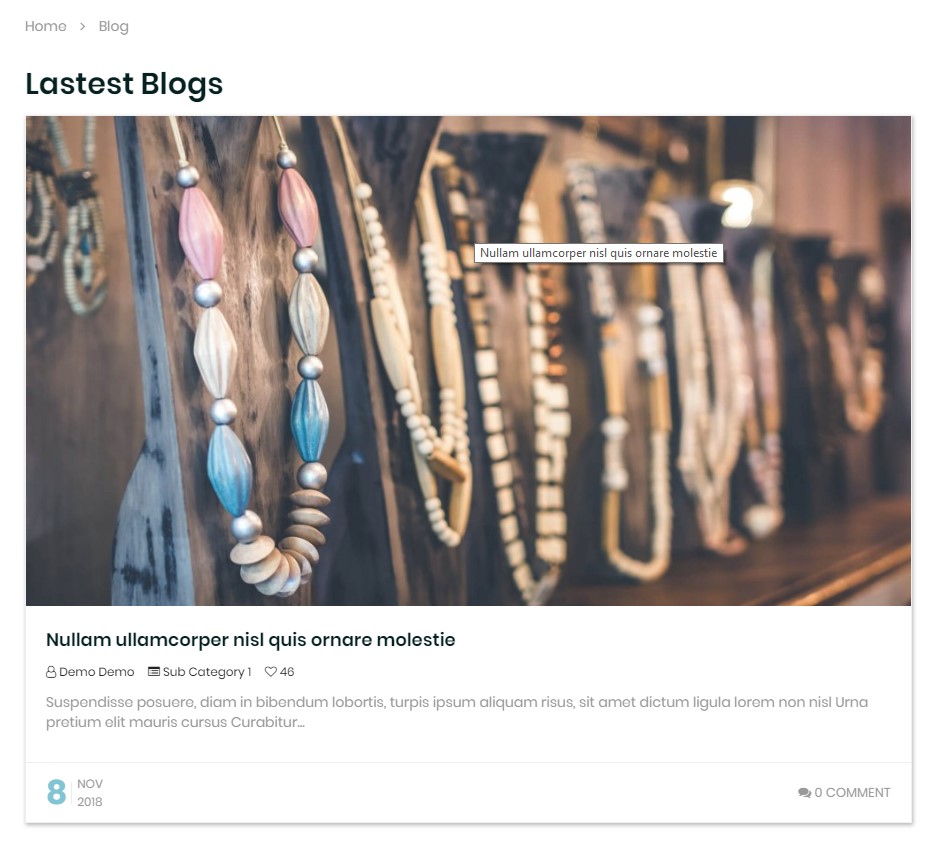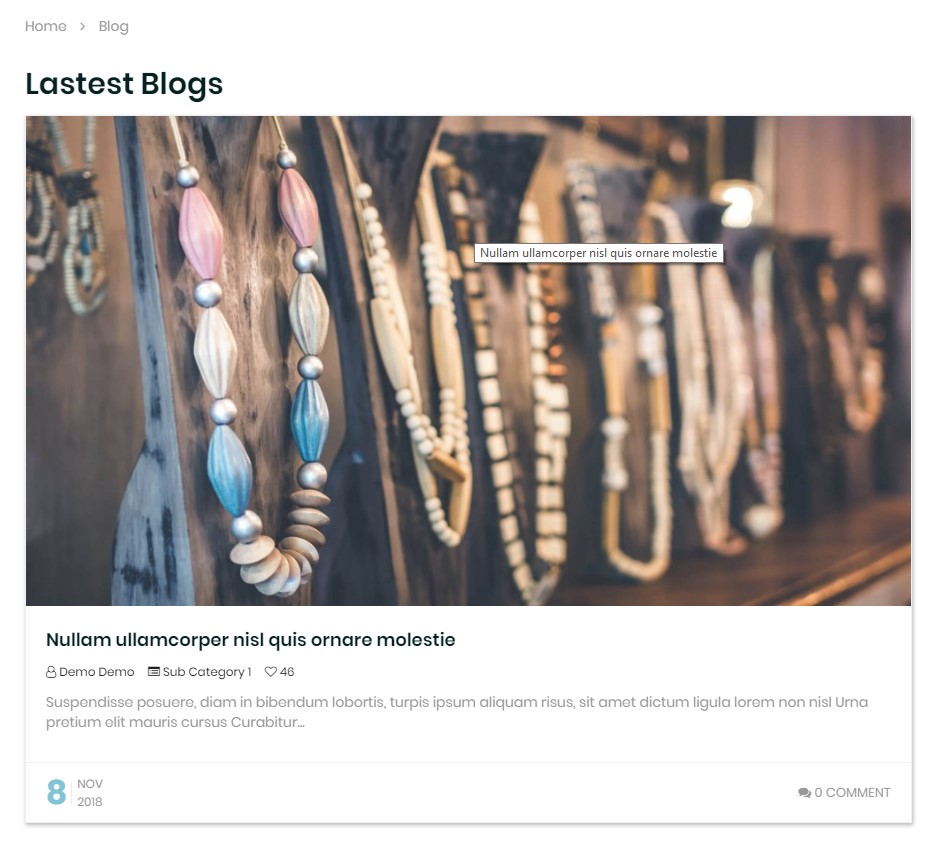 Leo Blog PrestaShop Module is a platform for Blog for Prestashop that includes everything for your site blog page.
The blog content management includes outstanding features:
Full Features of Leo Blog PrestaShop Module
Responsive Design
Multiple Layout for Blog Post & Page
Smart Content for Blog
Create more categories to manage them easily with Meta title, Keyword, Friendly URL
Social Sharing Button
Powerful Blog Management
Category management
Blog item management
Comment Support
Add/Edit/Delete Blog Post at Ease
Display Post author, Create Date, Like Number
100% Open-source
Ease to Install & Configure
Unlimited Customization
Price: $50
"Perfect Module for Hotel & Reservation Booking"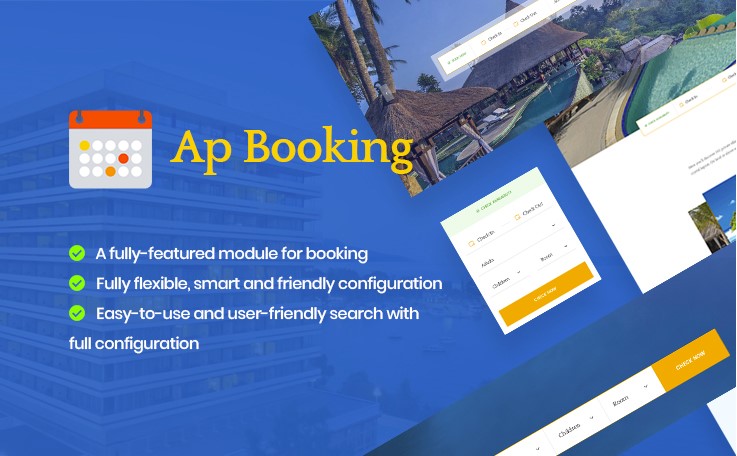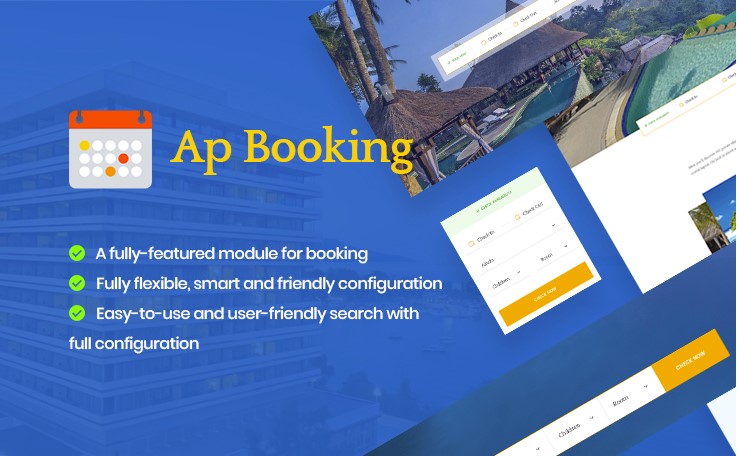 Ap Booking Prestashop Module is the best hotel booking module. This powerful module has a well-balanced design and a robust structure. Its sleek and trendy look plus unlimited functionality will be a perfect fit for hospitality niche. With a hotel booking form, users can instantly reserve the desired room with a preferable number of rooms, select perfect time and date and pick the optimal price. This web form is meant to provide a smooth booking process.
Full Features of Ap Booking PrestaShop Module:
Attractive
A fully-featured module for booking
Fully flexible, smart and friendly configuration
Easy-to-use and user-friendly search with full configuration
A smart combination between Prestashop products and booking makes it easy for you to manage rooms, services and process orders.
With smart management method, you can easily search and manage orders daily, monthly and annually.
compatible with both Prestashop 1.6 and 1.7.
Quickly Search Bar Function
Clients can quickly book rooms on your store.
Pay Service Support
Possible to book multiple rooms at the same time based on available rooms.
Advantage and user-friendly interface for clients and administrators
Powerful Management for Administrators
Price: $99
"Quick Login with Social Network Account"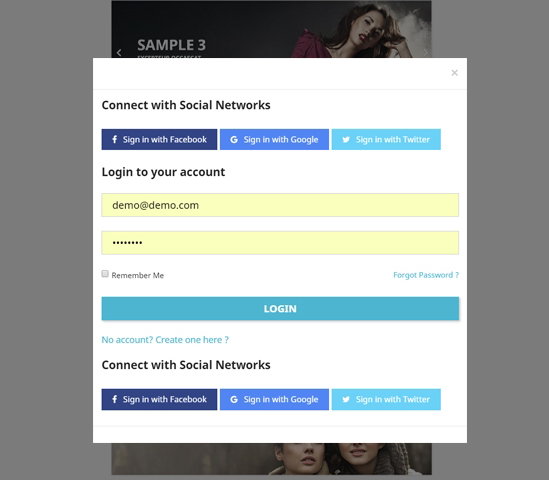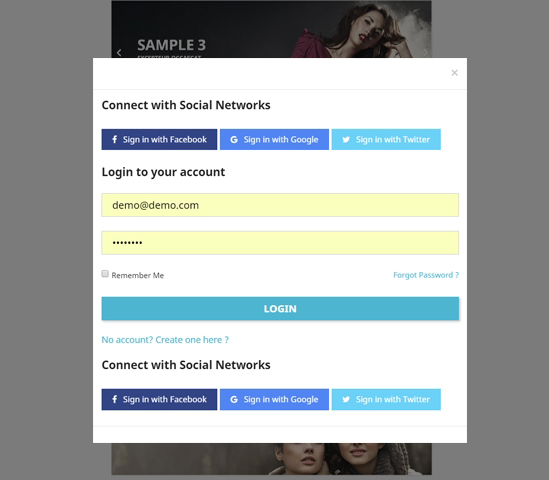 Quick Login PrestaShop Module allows the users to do the login & registration account by social network at the same page. It saves time & cost effectively. Without processing complex register steps, user can login quickly.
Outstanding Features:
Enable/Disable PrestaShop Module
Log in through a popup window
Flexible Position on PrestaShop Page
Hide this button after successful login
Time-saving & Cost-saving
Multiple Social Network Type Support: Facebook, Twitter, Linkedin
Quick Login Form
Support to Add new widget quicklogin module or add quicklogin at different pages
Quickly login, Popover login form
Price: $50
"Instantly Search Product for PrestaShop"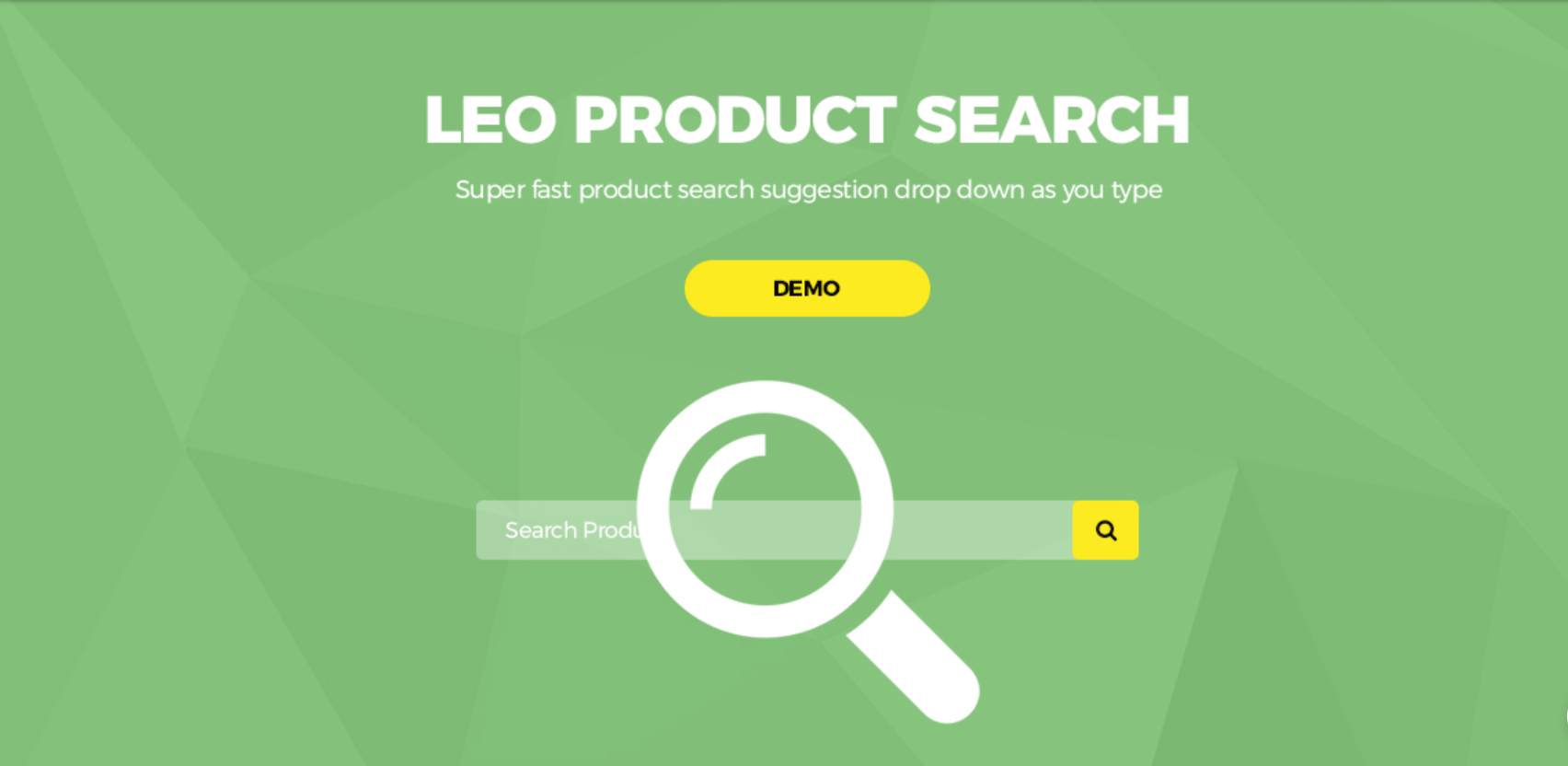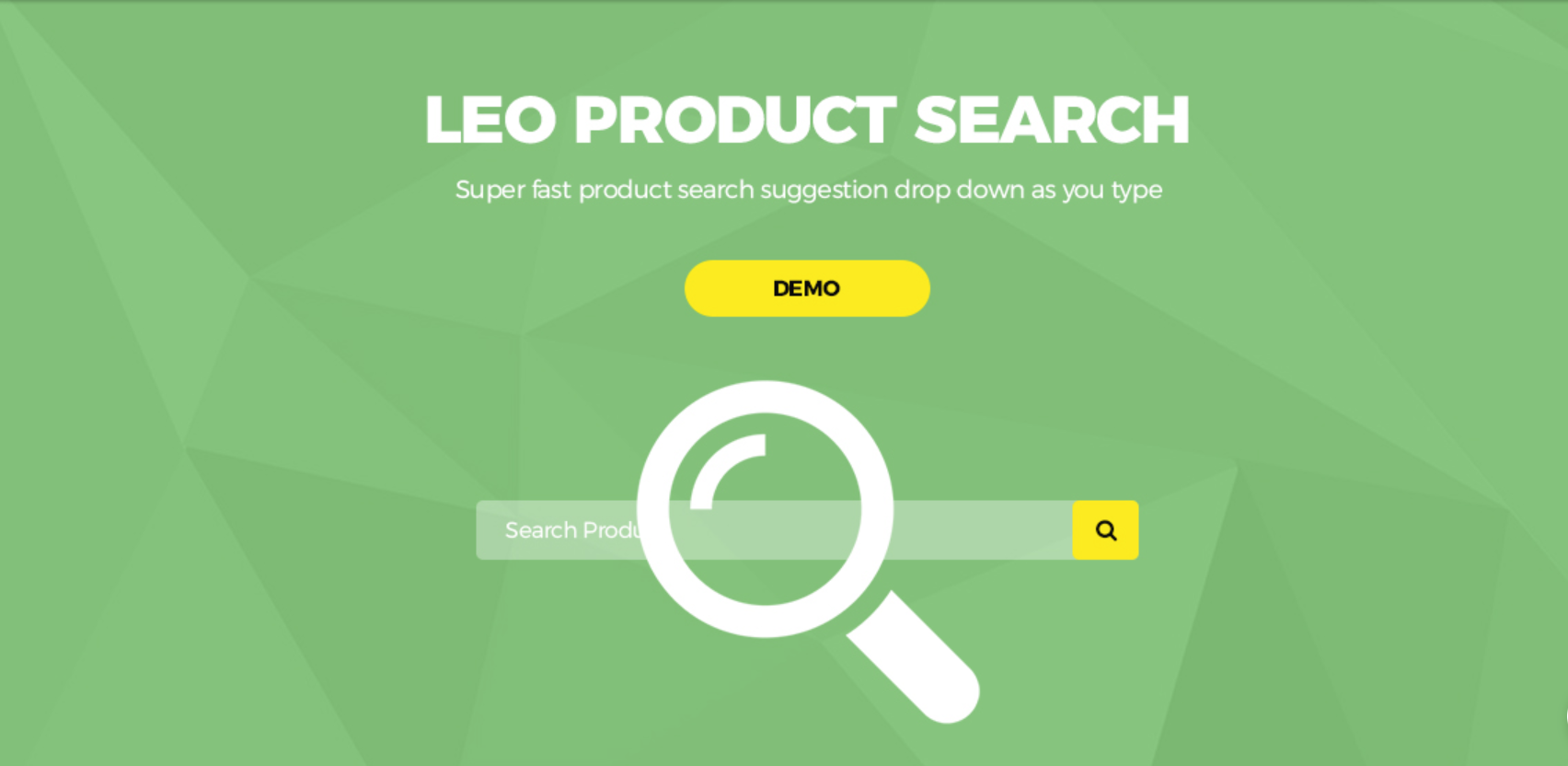 Leo Product Search Module help customers to quickly find necessary products with an informative quick search in your PrestaShop Store.
Outstanding Features:
Quick Searching by Categories
Quick Searching by Keyword
Quick Search with thousands products
Ease to Install & Config
Time Saving & Cost Saving
Able to add more features of the product to search
Price: $50
"Slideshow Module for PrestaShop"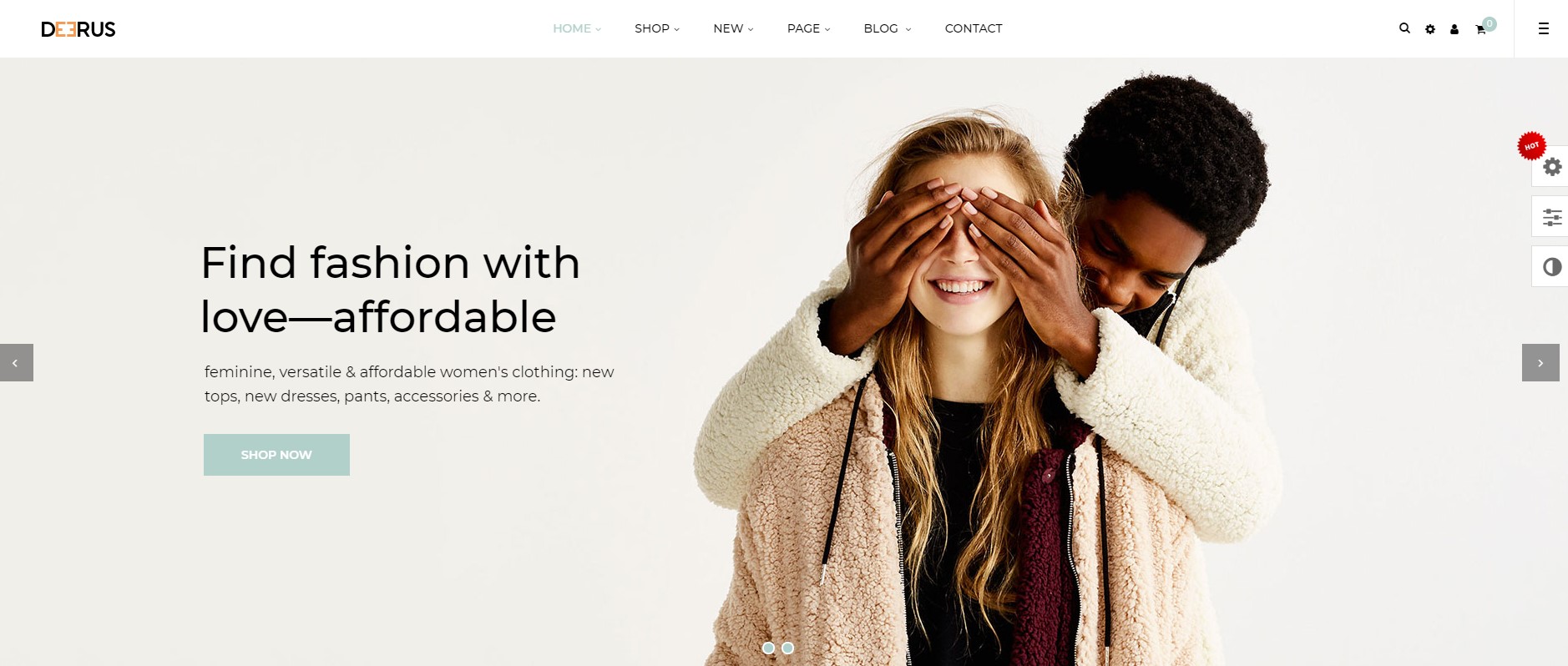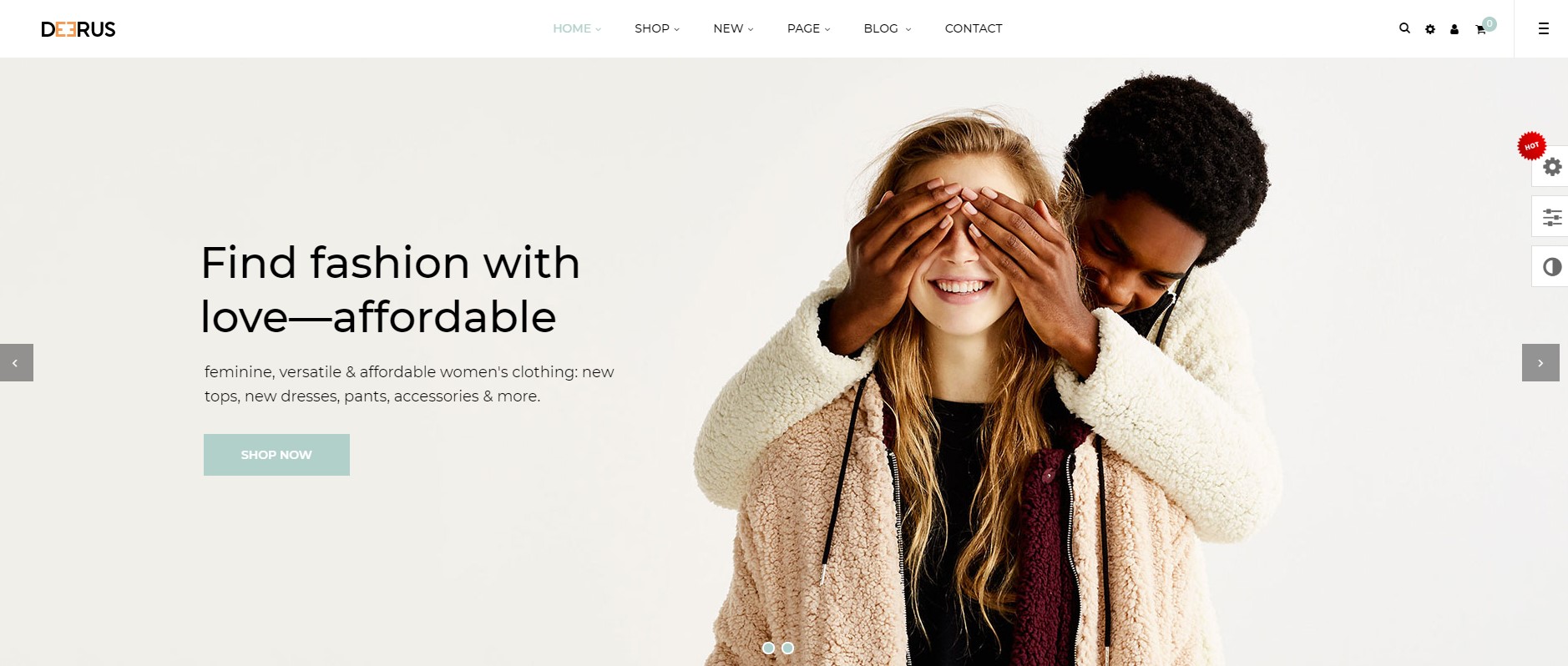 Leo Slide Show PrestaShop Module is a premium multi-purpose slider to create image galleries, content sliders, and mind-blowing slideshows with must-see effects. It uses cutting-edge technologies to provide the smoothest experience that's possible.
It has beautiful and easy-to-use admin interface with supporting modern features:
Full Features of Leo Slideshow PrestaShop Module:
Support to Create image galleries, content sliders, and mind-blowing slideshows
Slide Animation Support
Attractive Banner Slider
Real-time preview
Timeline view
Rich Content for Sliders: images, text, custom HTML, YouTube and Vimeo videos self-hosted multimedia contents
Google Fonts and transition builder for custom animations
Unlimited layers with image, video, text or custom HTML content
Flexible Layouts for Slider
Auto-start slideshow (can be disabled)
Pause slideshow on hover feature
Starting with specified slide
Optional random slideshow feature
Option for backwards-slideshow (Two way slideshow)
Fully responsive
Multiple layout and appearance support
Touch gesture
Price: $50
"Module for Add to Cart, Add to Compare, Add to Wishlist & Review"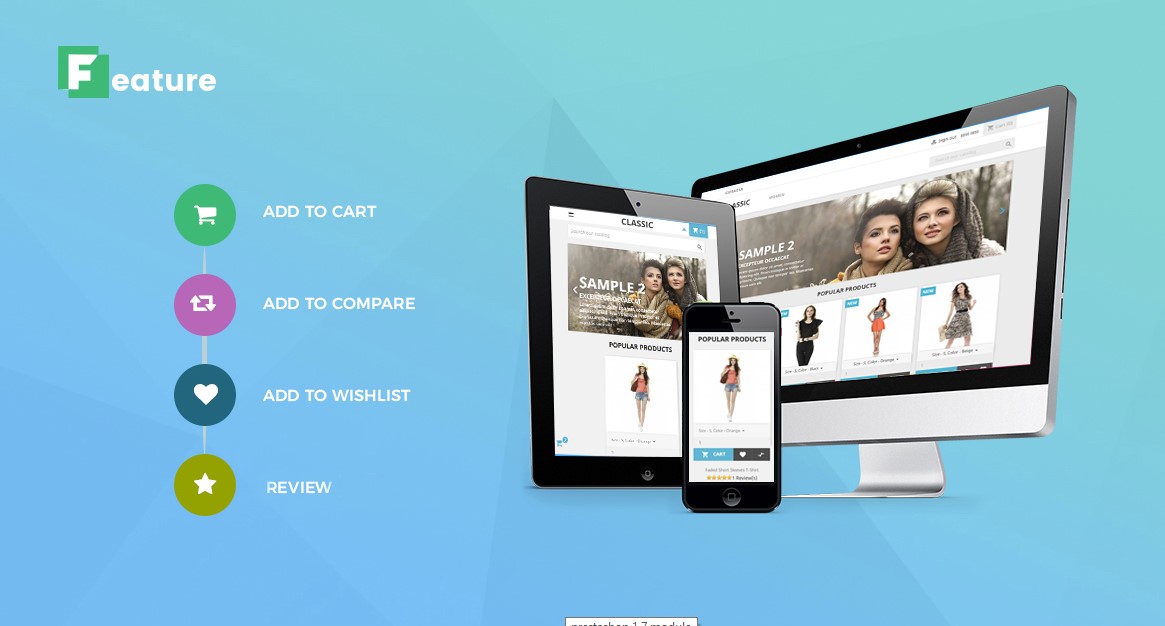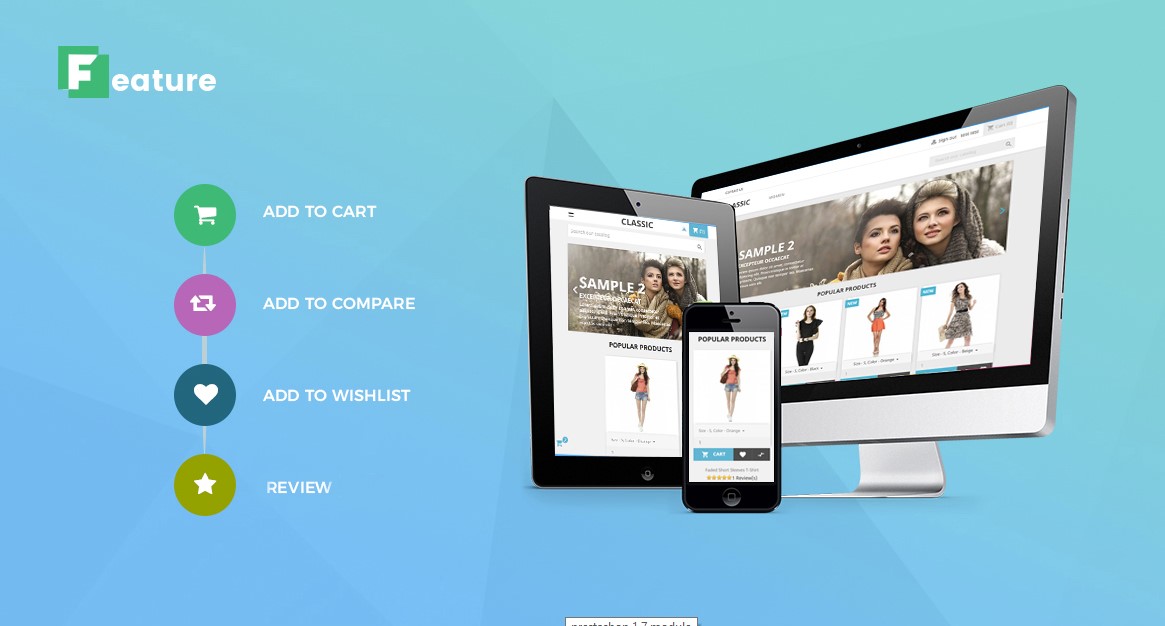 Leo Feature PrestaShop Module is a powerful modules supports to create your homepage more professionally. This module features are added to compensate for the shortcomings of the recently-released Prestashop version 1.7, which is quite different from Prestashop 1.6. Importantly, with the newly-updated features like ajax cart, drop down cart, fly cart, sidebar cart that sums up the best of the market along with a lot of enhancement and customization will bring the user the smooth experiences.
Full Features of Leo Features PrestaShop Module:
Ajax Cart Support:
Add to Cart: products are added temporarily to cart, which keeps track of the items until you leave the page
Add to Wishlist: add your favorite products to the card in waiting for the final purchase decision
Quickview: view product information in a popup window without loading to product page
Add to Compare: compare between 2 or more products in wishlist or cart with technical parameters to give the best decision
Price: $69
"Best Prestashop modules for CarRental Services"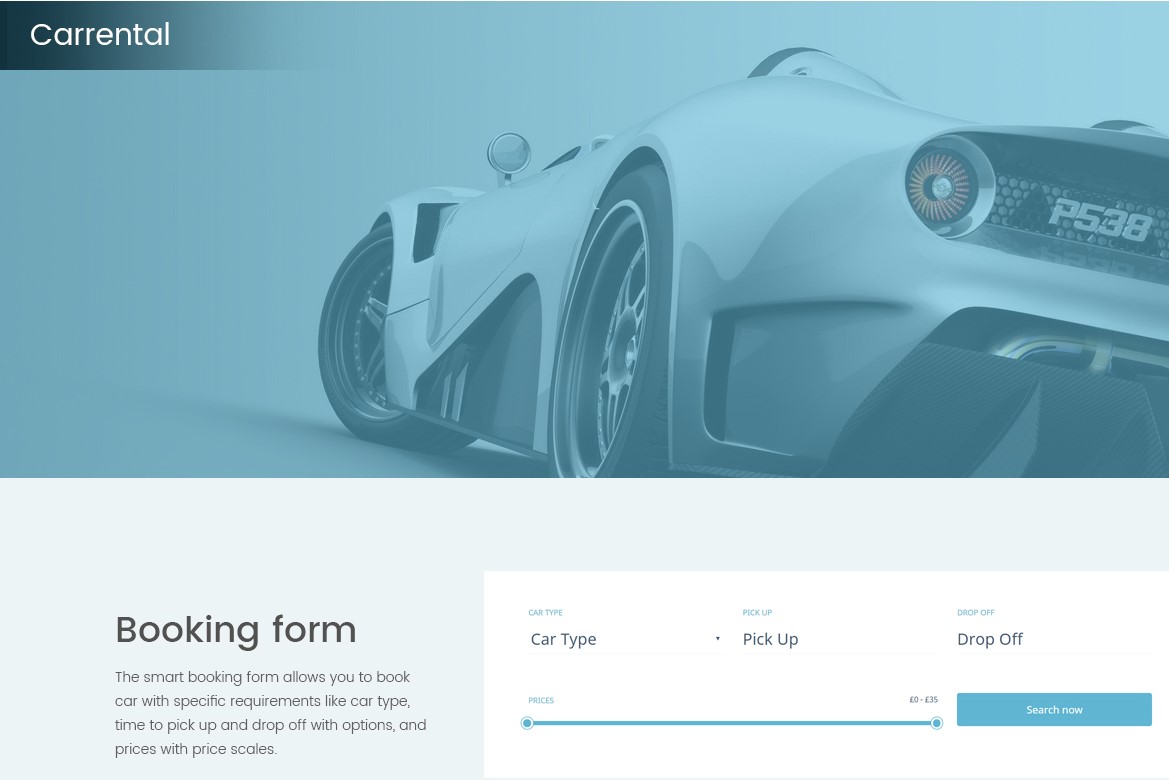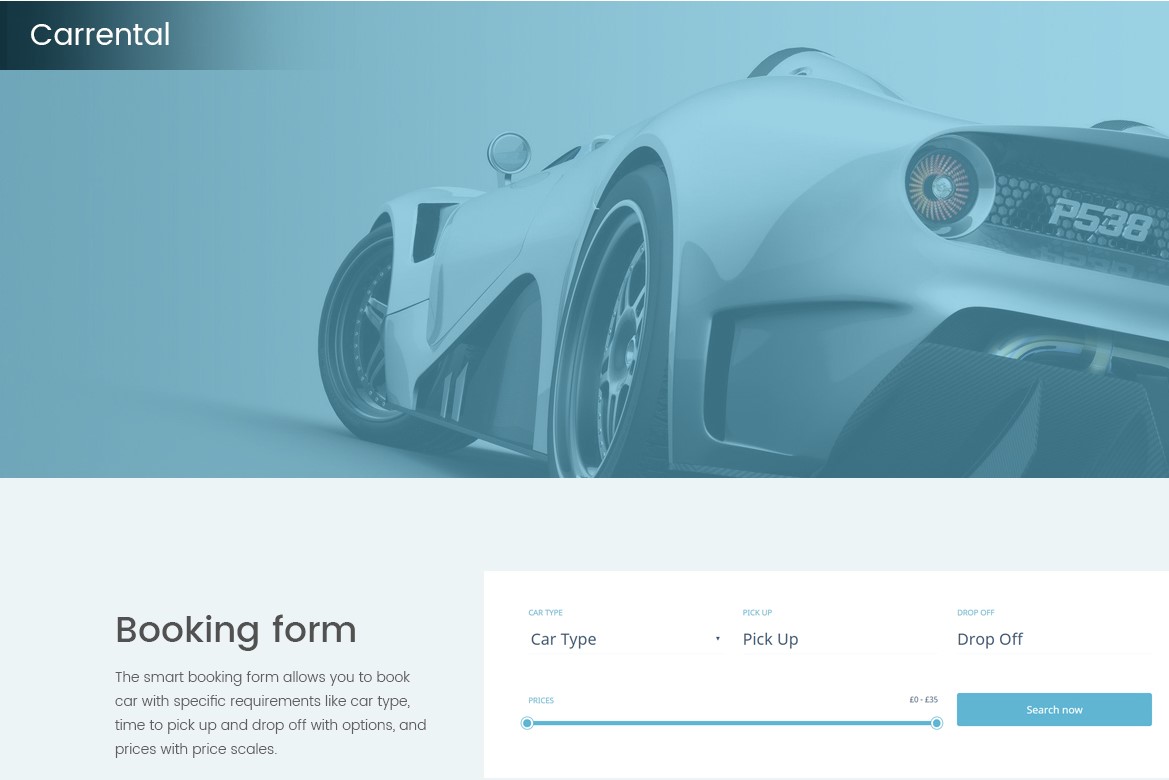 Ap Carrental Prestashop Module is a wonderful and must-have module for any car rental website. It is designed to be a fully-featured module for car rental services
Full feature List Ap CarRental PrestaShop Module:
Create and manage car rental service by area
Intuitive Booking Form
Manage products submitted by clients
Create a detailed description of the attribute
Mark the property located on the map
The payment is done online
Fast and accurate search engine
The customer can send rental projects
Flexible, smart and friendly configuration
Easy to use and user- friendly
Smart booking form for Rent Car
Specific requirements like car type, time to pick up and drop off with options, and prices with price scales
Powerful admin panel
Price: $70
"Best Car/Part Filter Plugin for PrestaShop"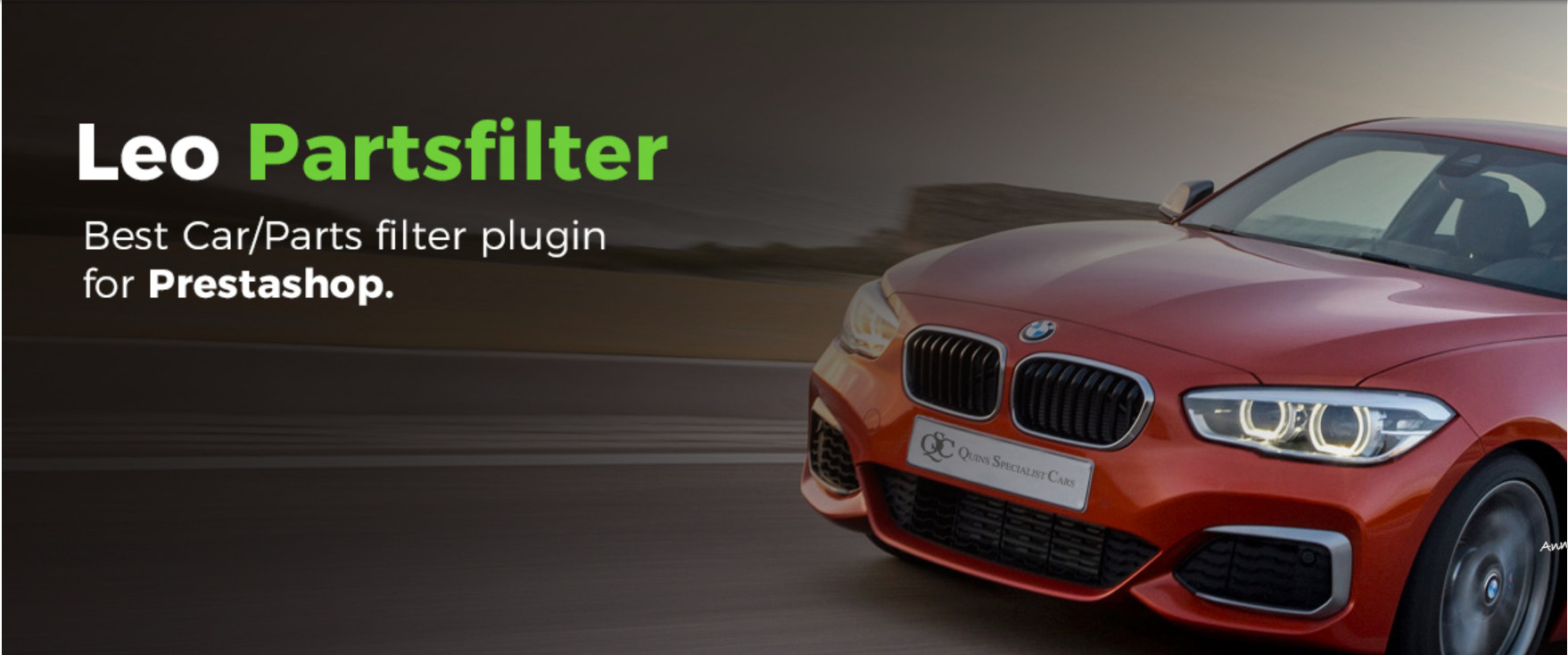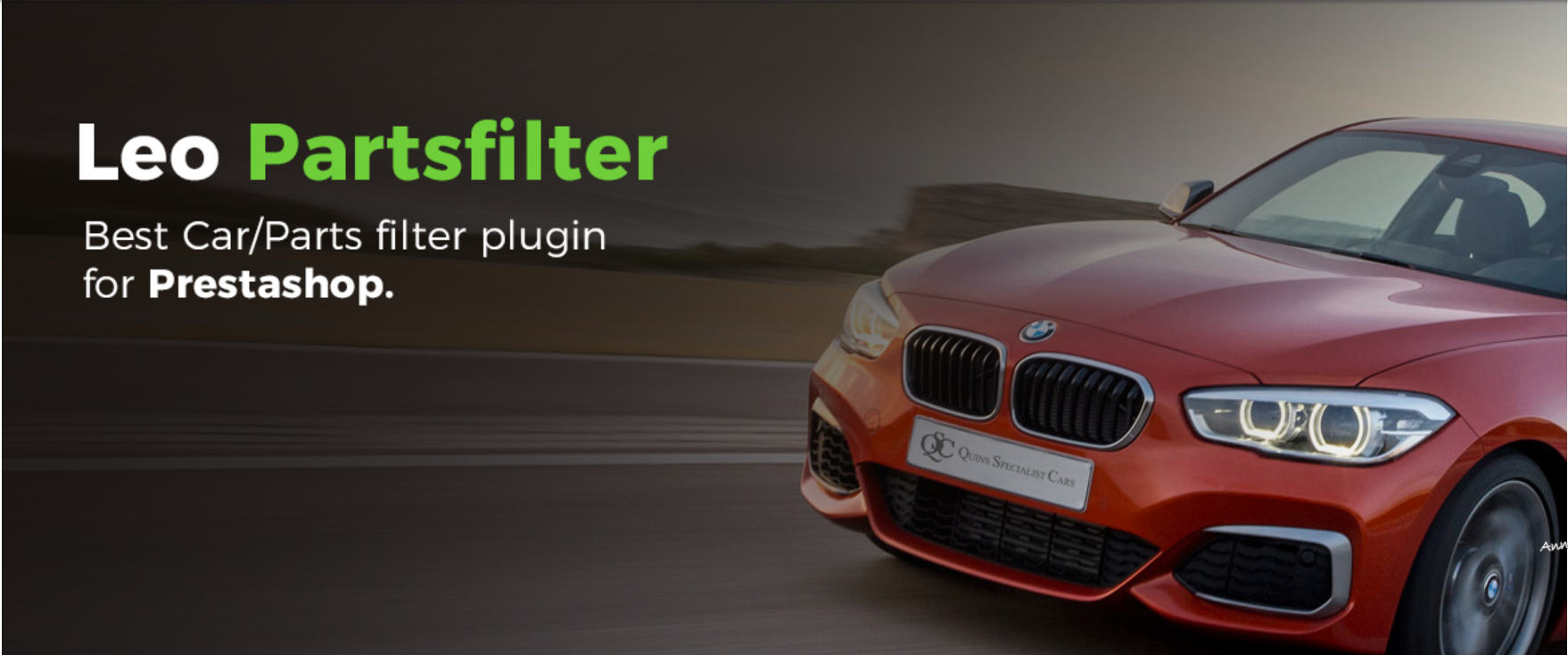 Leo Parts Filter PrestaShop Module is the best Prestashop module for Car/ Parts Filter plugin for Prestashop Website. You can filter cars or car parts by its Make, Model, or Year with available options with ease. Admin of auto parts store can add different Make, Model and Year with different combination to each product or items from an individual page in the Backend.
Full Features of Leo Parts Filter PrestaShop Module:
Filter based on Make, Model, Year
Assign Filter Data with Products
Powerful Filter Management
Add/Edit/Delete Filter Easily
Admin can add Make, Model, Year from its own individual page
Pagination for Make, Model, Year into the admin panel
Admin can add each product with multiple Make, multiple Model, multiple Year with different combinations
Show filter box website left side or top position
Full control from plugin setting page
Price: $50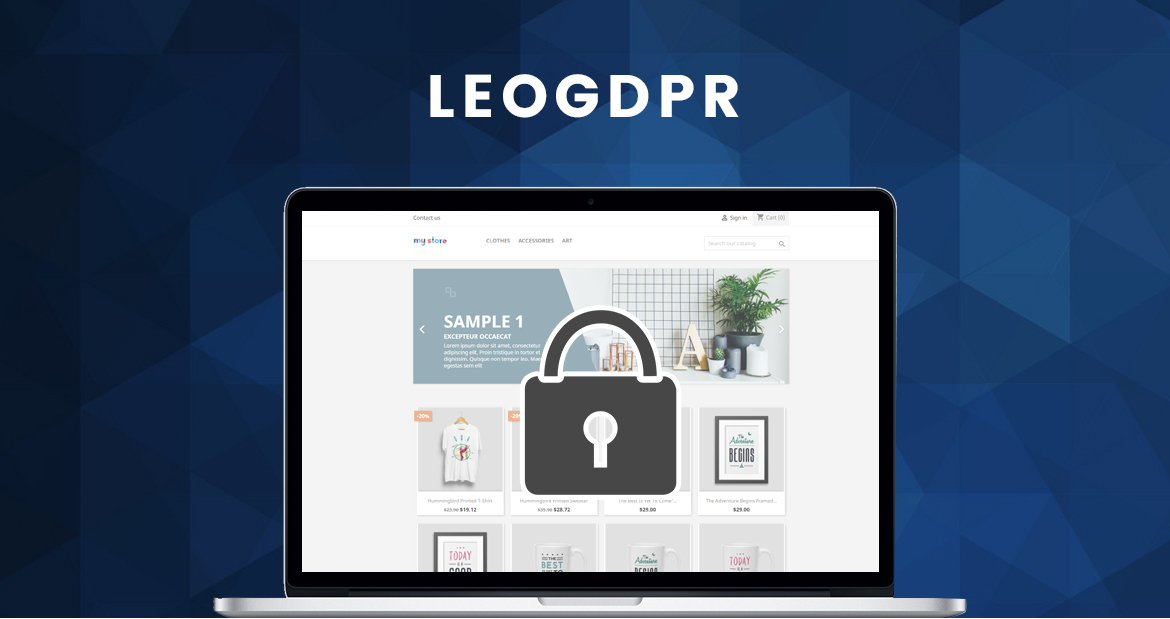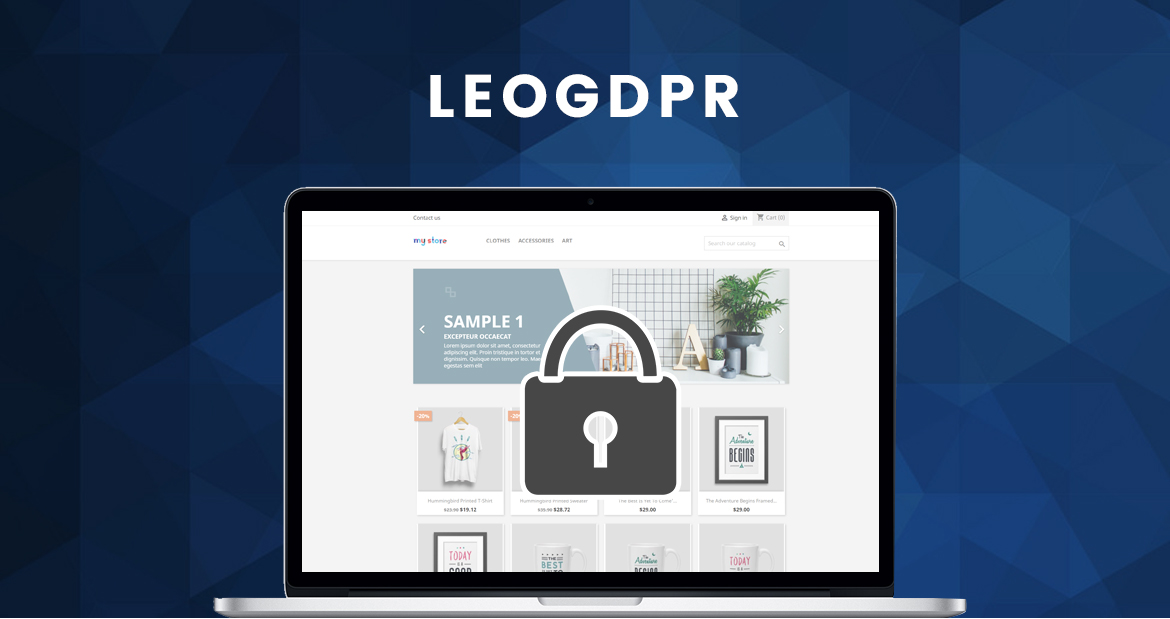 The GDPR (The General Data Protection Regulation) – which comes into force on May 25, 2018, is a new EU legal framework that governs how users' personal data is used. It applies to all automated and manual processing of personal data.  We come up with Leo GDPR module that fulfills everything essential for the new law GDPR. With Leo GDPR module, now you have the rights to:
Keeping a record of your users in terms of their personal data
Delete your user information
Retract the permission of collecting and keeping your user information
Leo GDPR module is very easy to install or use with Main Features:
Checkbox button: Create a Checkbox button in a form that doesn't allow the user to send data when they don't do the check
Request Form: The Form is created to collect user information/ personal data when the request is sent to serve
In user account, account deletion requests while waiting for account approval will be disabled
Add text under the checkbox
Add a link to checkbox tag
Account deletion request: Admin browses to delete customer account when there are account deletion requests
Price: $40
Above are "Top 10+ Best Prestashop 1.7.5 Modules for your Ecommerce Store". You probably find the best solution for your website in the list to bring the most satisfaction for your clients and to help you manage and customize your site with ease.
Otherwise, if you are looking for a reasonable price for a huge number of beautiful themes, please get access to all our collection "300+ Prestashop themes for only $99
PRESTASHOP THEMES CLUB $99
Related Post: