Are you looking for a best PrestaShop Marketplace Modules (Add-ons) Free & Premium to convert quickly your PrestaShop Store to marketplace as Amazon, eBay, Magento, Shopify? If yes, here is your right place. Come with us, this collection is listed all best Free & Premium PrestaShop Multivendor Modules and picked by our professional experts in PrestaShop with the highest rating, high-quality with awesome features.
Here are all " Best PrestaShop Marketplace Modules Free & Premium 2020 " for your store. If your marketplace is not listed in this blog, please feel free to ask us.
Note: To build for marketplace, you should have to pick a marketplace theme, you can choose one of the best PrestaShop Marketplace Themes here
Here are detail: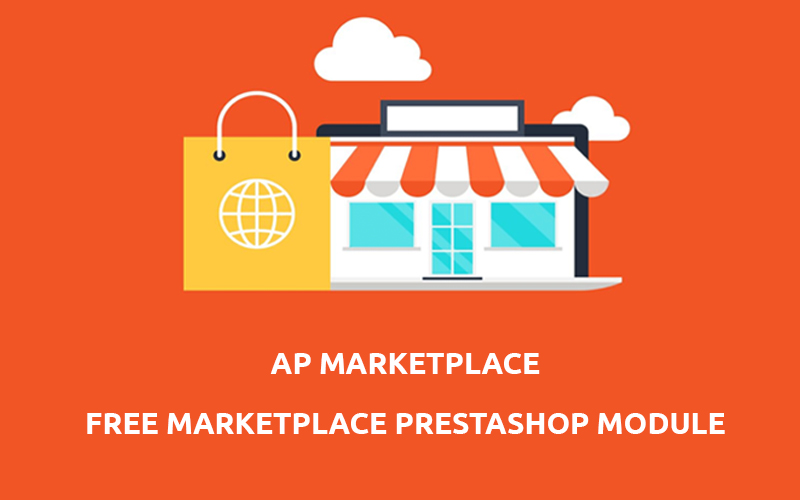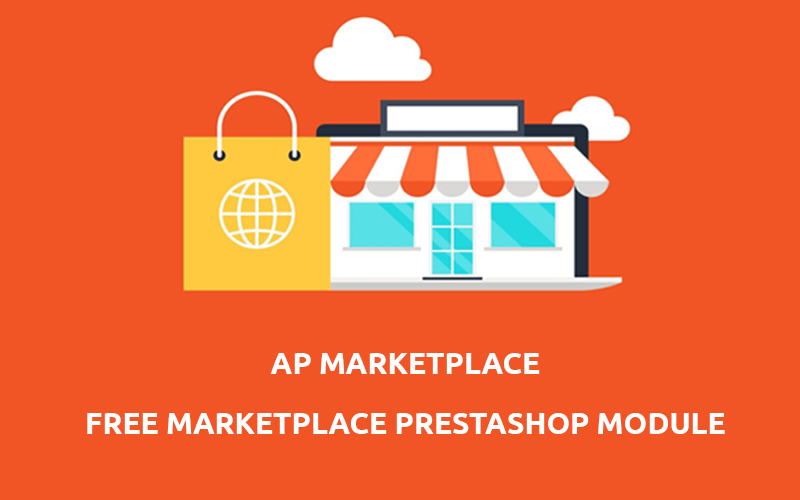 Ap Marketplace PrestaShop Module is one of best PrestaShop Marketplace Modules Free for Marketplace developed by dedicated Leotheme Team Developers.
With this PrestaShop Free Marketplace Module, you can create your marketplace in minutes. Totally 100% Free Cost. So it helps to save a lot of money & cost for your store. Its powerful tool allows multiple sellers sell their products on the marketplace. They can upload & edit product easily & earn commission from purchased products.
Full features of Marketplace Free PrestaShop Module Leotheme:
Incredibly Convert PrestaShop Store to Marketplace
Unlimited Sellers/Vendors
No Limitation Products for Publishing
Earn Commission Easily for Each Sale
Full Sellers Managements
Multiple Product Supports
Friendly Seller Dashboards
Smart Reviews for Products
To discover more features, please click here to view detail: Ap Marketplace – Free PrestaShop Multi Vendor Marketplace Module – Leotheme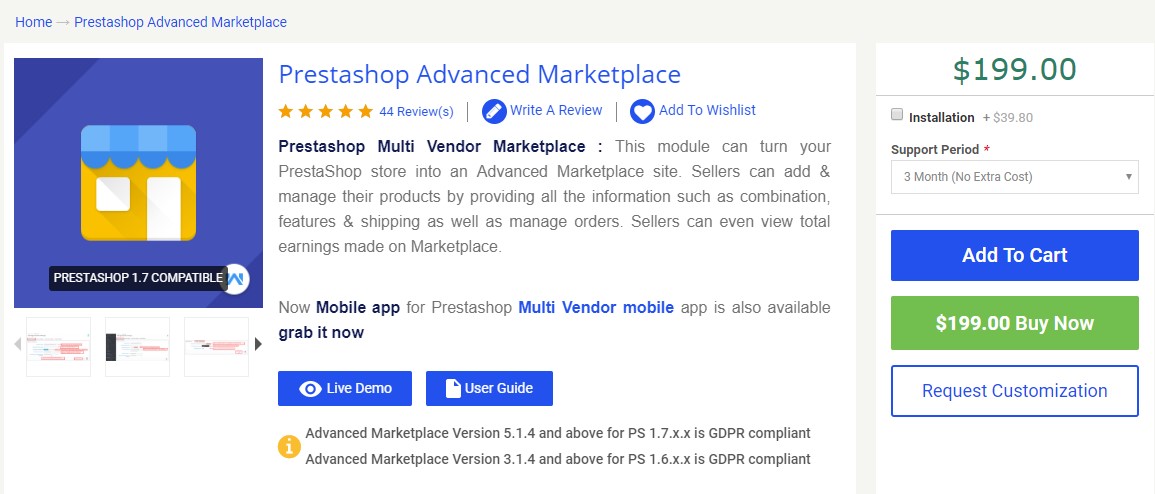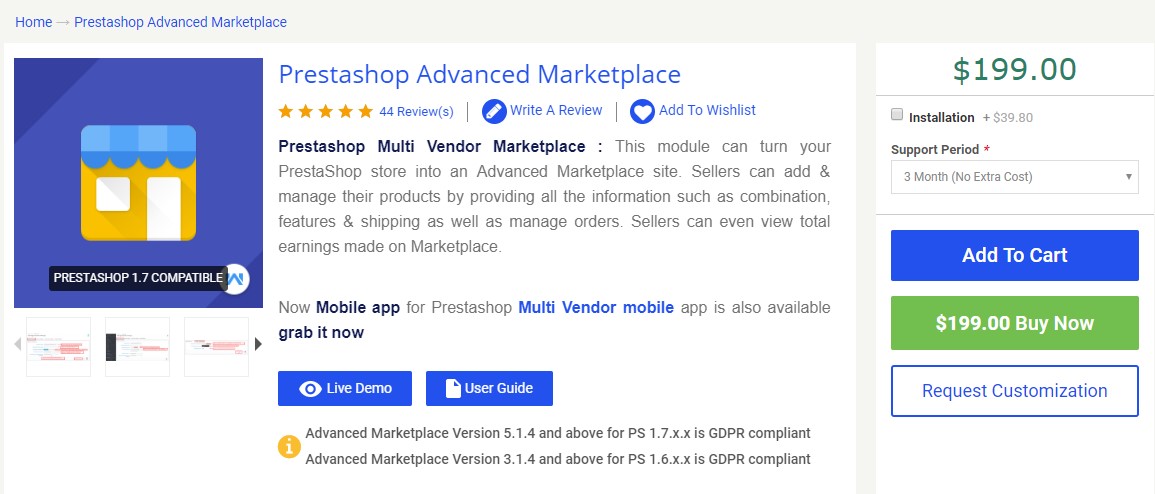 This Marketplace PrestaShop support to turn on your PrestaShop Store to Marketplace quickly. With outstanding features in marketplace module, sellers & users can get amazing shopping experience.
Outstanding Features:
Add terms and condition in seller registration form.
Able to set commission for seller.
Customize the display of seller details.
Activate/deactivate seller's products.
Edit for marketplace title, background, text color.
Activate/deactivate seller account at admin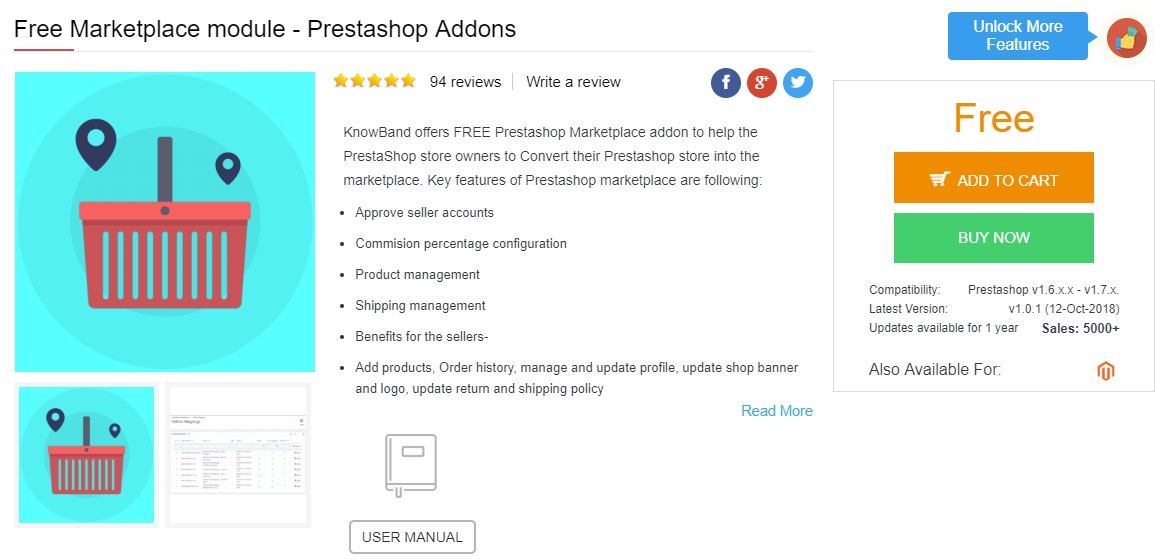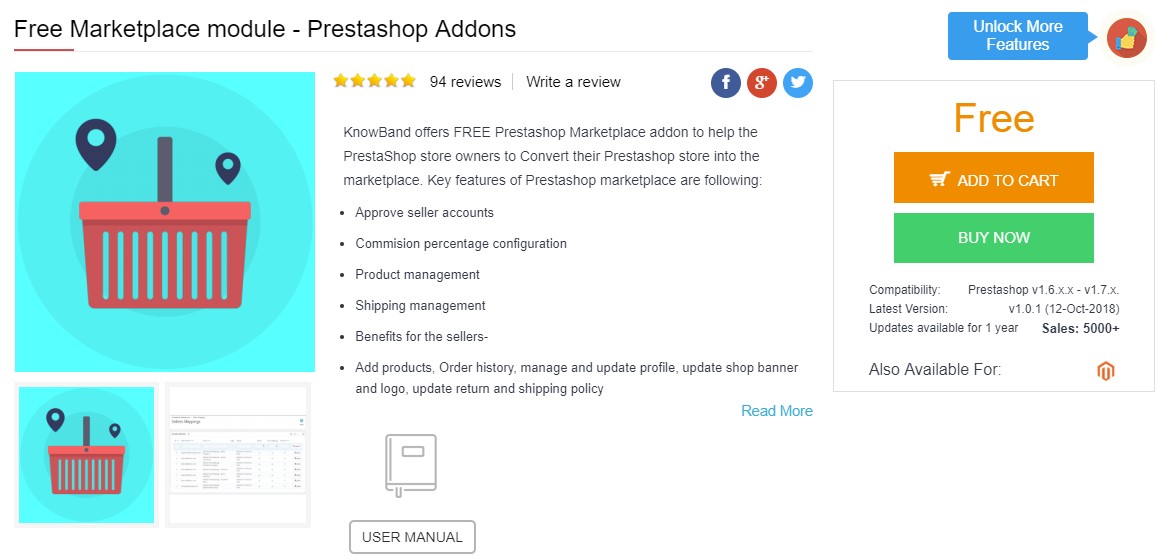 The next Free PrestaShop Module is counted in list is that Knowband Prestashop Marketplace. This addons helps store owners manage vendors & their product easily.
Outstanding Features:
Intuitive Seller Profile Page
Manage Seller' account, Seller profile, products and order easily from the simple yet rich seller panel.
Seller can upload product with quantity & price. Sellers can add their products with quantity and price. All the product data is managed by seller Dashboard.
Get a quick access to track sales information that includes- average revenue per order statistics and items sold in the form of easy to understand graphs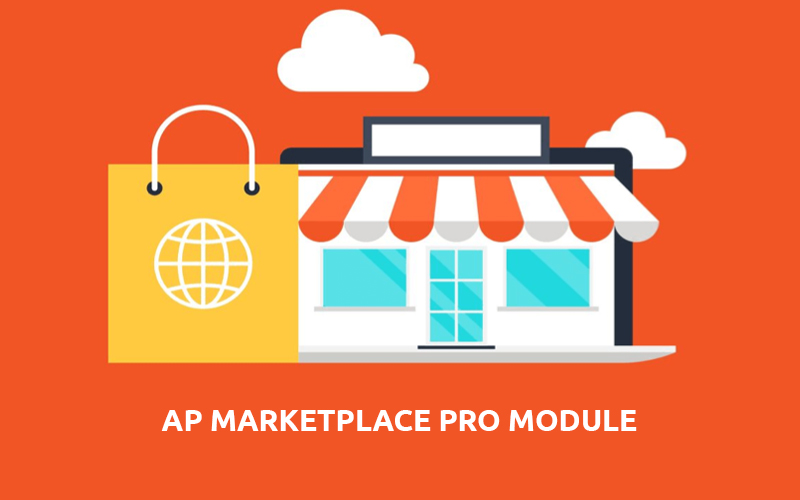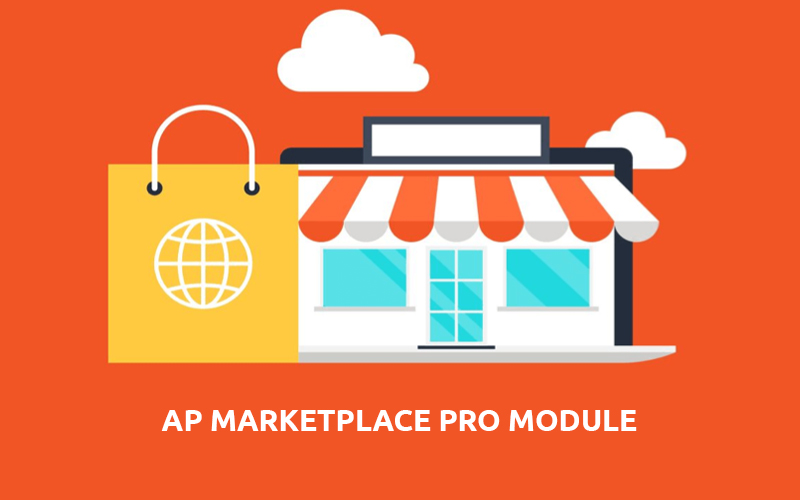 At Leotheme, it is available for 2 versions of marketplace modules. They are Free & PRO version. With Pro version in PrestaShop Marketplace, you can get more rich features feature for your market. Sellers/vendors can upload their products on market, to get more commission for both sellers & admin. Admin has permission on approve/disapprove for sellers account or products at ease. Great & Attractive Seller Dashboard will let they manage their order, product, question & review amazingly.
Ap Marketplace PRO – Multivendor Marketplace PrestaShop Module is comprehensive solution for your Marketplace effectively. You can built your PrestaShop Store to marketplace, which are familiar with Amazon, Etsy, Ebay… A shopping mall marketplace allows multiple sellers to sell their product easily, followed by a huge range of commission for store owners & sellers. Using this Prestashop module, the sellers/vendors can upload/manage their various product types such as standard, Virtual & Packed Products. Customers can leave their reviews & rating for their purchase product quickly for an extreme wonderful shopping & reputed marketplace. Both sellers & store owners can gain benefits.
Outstanding features:
Better Marketplace for User's Experience
Manage Sellers/Vendors At Ease
Approved/disapproved Product Settings
Flexible Commission Configuration
Friendly Feedback & Reviews
Easily Manage Marketplace Orders
1 Step Pay Order for Sellers
Manage Question At Ease
Advanced Marketplace Dashboard Settings
Subiz Chat Integration Supported
Various Product Types Supports
Intuitive & Friendly Seller Dashboards
Unlimited Customization
Multiple Seller Products Checkout at Once
Social Profile Links Supports
Friendly SEO Optimization
RTL & Multiple Lingual Support
Enable/Disable Seller Registration
Beautiful Vendor Shop Page as Micro-website
Fully Compatible with PrestaShop Themes
Fully Responsive & Retina Ready
Specially, if you want to get any customization services, Leotheme is always ready help you.
Here are "All best PrestaShop Marketplace Free Modules (Add-ons) & Premium Modules in 2020" from different providers with the highest rating, high quality, best services, etc. Hope that you can get your suitable multivendor & marketplace as well. In case, there is any prestashop modules for marketplace is not listed here, please feel free to contact us, we will reply you asap.
Otherwise, at Leotheme, you have a chance to get a huge number of PrestaShop Themes ( 300+ PrestaShop Themes + Monthly Newly Theme) with just $99 by take part in Leotheme PrestaShop Membership
Related Post: