Halloween is approaching quickly. No matter your store is small or big, you can build & launch your website easily.
Awesome!
It's the time to make plans for your Halloween marketing and promotions. There are many different tactics you can use to show off your holiday spirit and to get your customers involved as well. Here are some ideas to build your online in Halloween season 2019.
Best Free PrestaShop Themes Modules Halloween 2019 – Perfect Online Halloween Marketing Ideas in 2019:
Here are all best Free PrestaShop Themes & Modules Halloween you get & decorate your store more amazing.
Get start!
I. Free PrestaShop Themes for Halloween 2019
1. Leo Nightmare Free PrestaShop Theme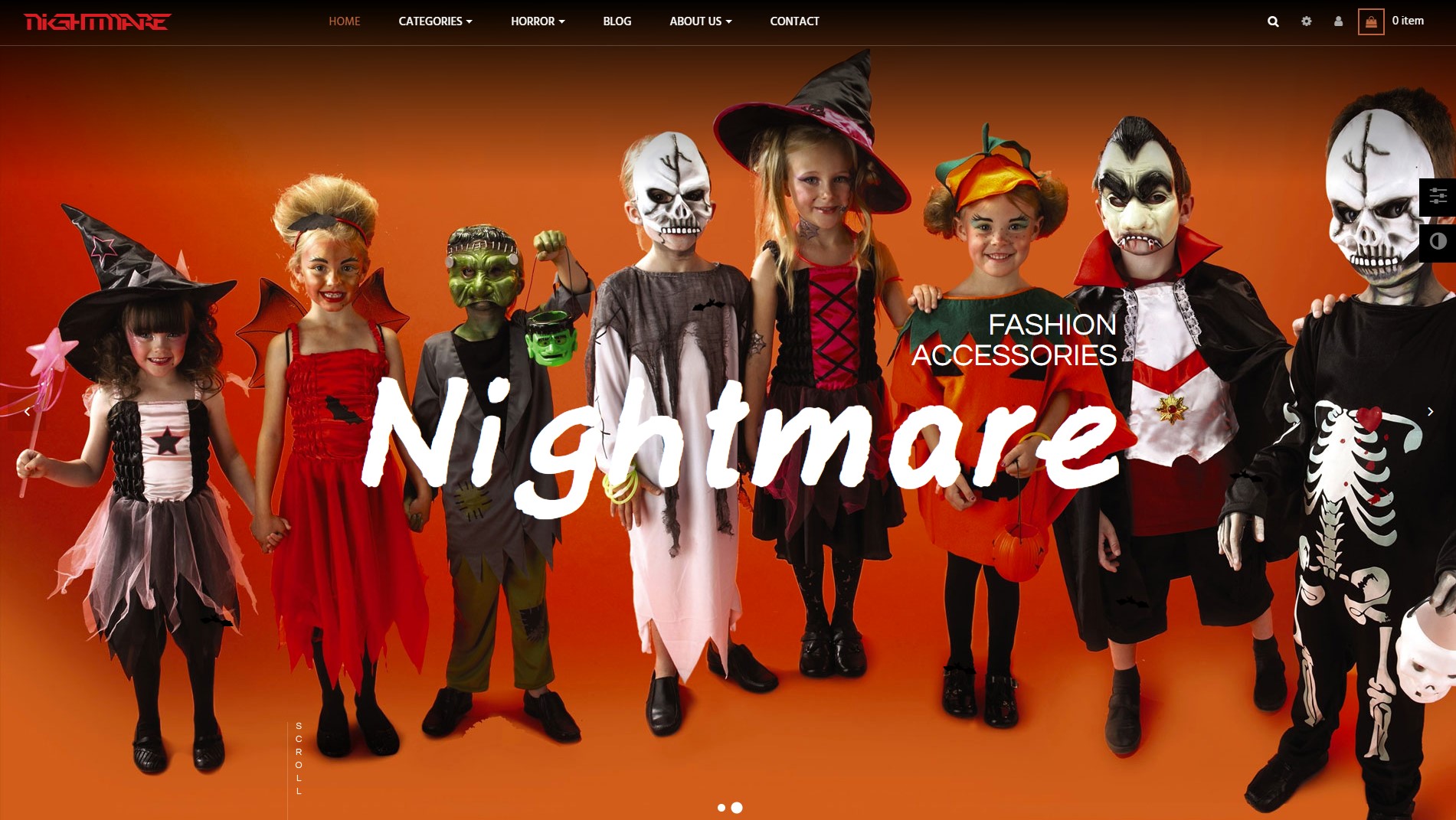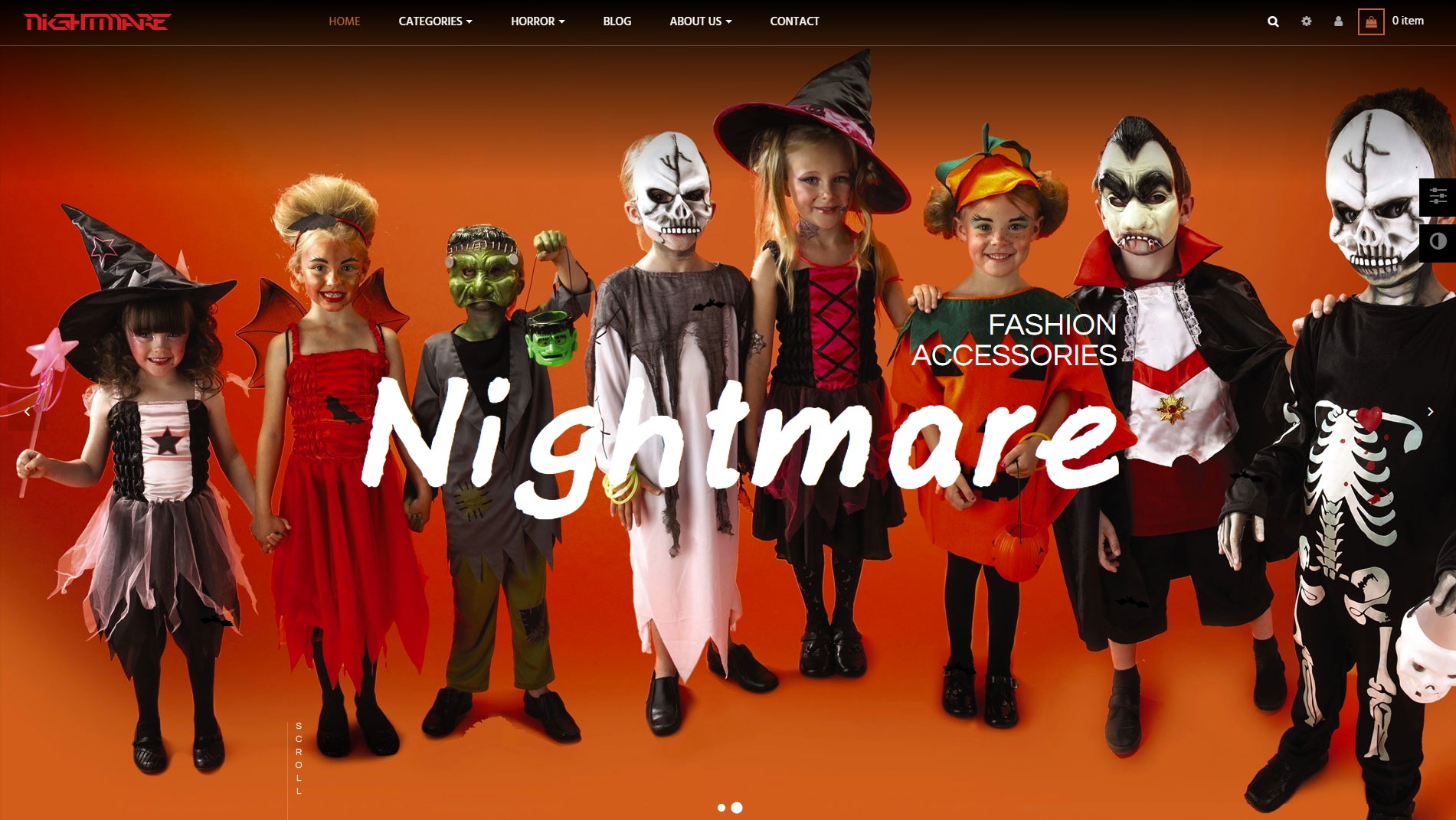 Free theme is always the first ideas when you plan any small & medium business. Because currently there are a huge ranges of beautiful designs that will help you well in order to impress customers at the first sight.  Leo Nightmare is designed for you. This Free PrestaShop Theme Halloween comes with full-functions for Halloween season that applicable for any e-commercial store and perfectly suitable for a Halloween Costume store or Fashion Accessory store. Totally Responsive ensures a good-looking display on any devices as Desktop, Macbook, Tablets, …
In addition, the large and full-width banner permits you to showcase your hot trend product or promotion to web-visitors. And for this Halloween season, it is your chance to scare your customer off a little bit.
2. Bos GYPSY Free PrestaShop Theme Halloween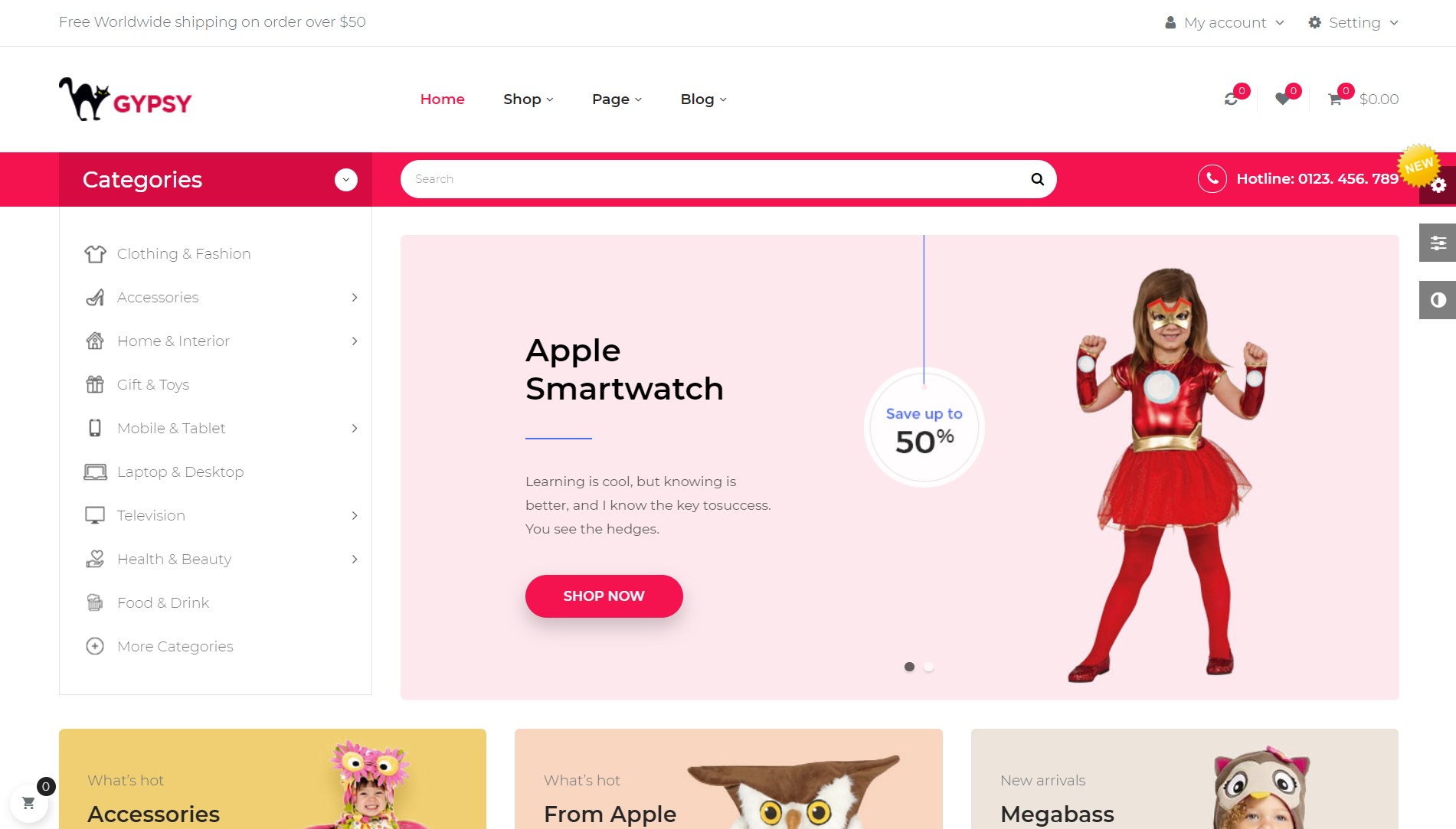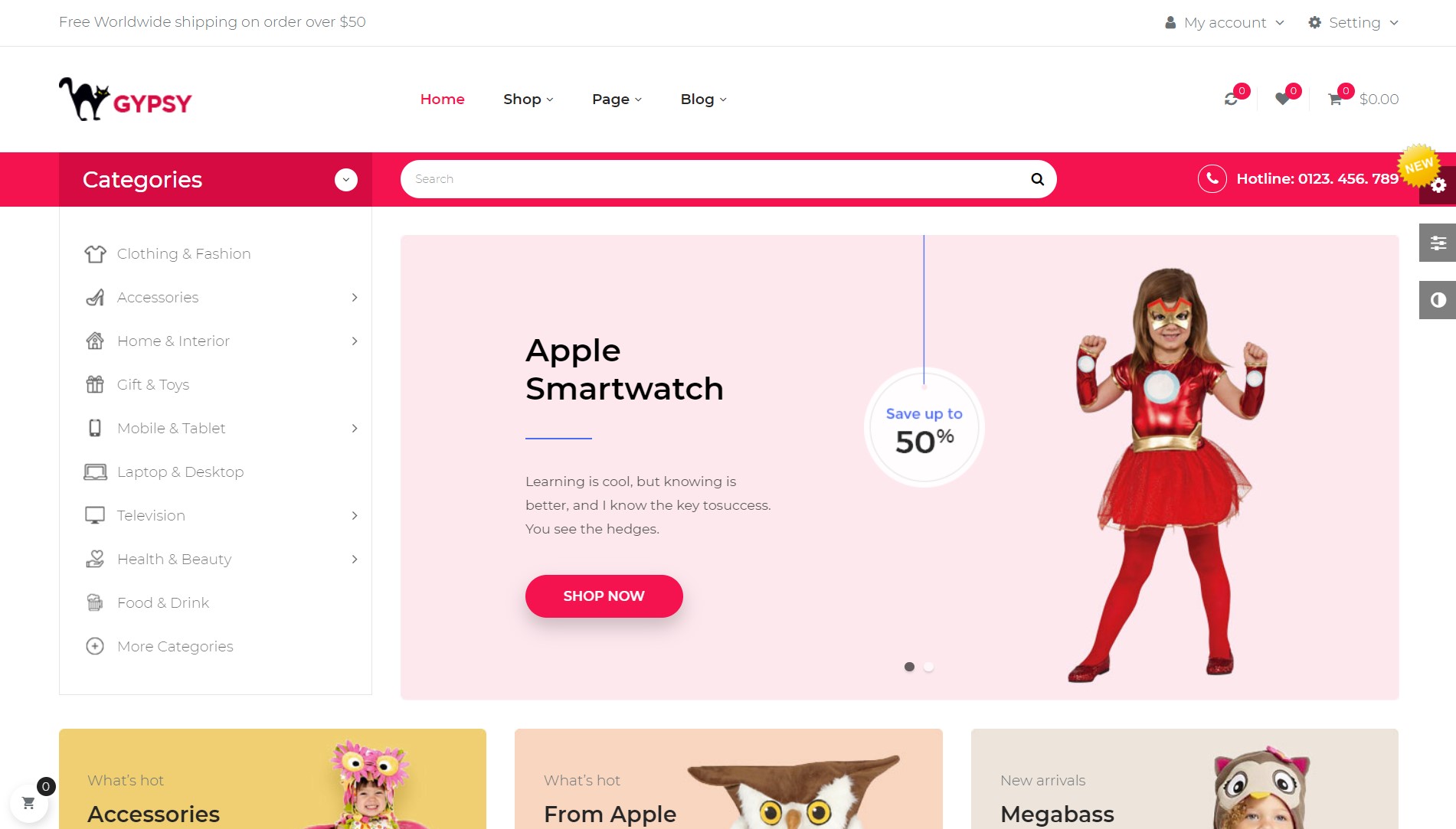 Bos GYPSY is the next PrestaShop Theme FREE for Halloween. It is template design for special event which is highly suitable for Halloween Seasons, Fashion Store, Kid Store, Child Services, Halloween Costume, Baby Clothing,…
Moreover, Bos GYPSY is designed on the fastest & most powerful framework – Leo Framework. You can build quickly content & layouts any pages in PrestaShop Store as Homepages, product detail page, category pages, … by dragging & dropping Ap Page Builder & other advanced PrestaShop Modules as Leo Feature, Leo Blog, Leo Slider, … So Bos Gypsy is the best solution in saving-cost & saving-time. It saves up to $250. That's amazing, isn't it!
II. Awesome FREE PrestaShop Modules Halloween
1. Leo Halloween Bat Free PrestaShop Module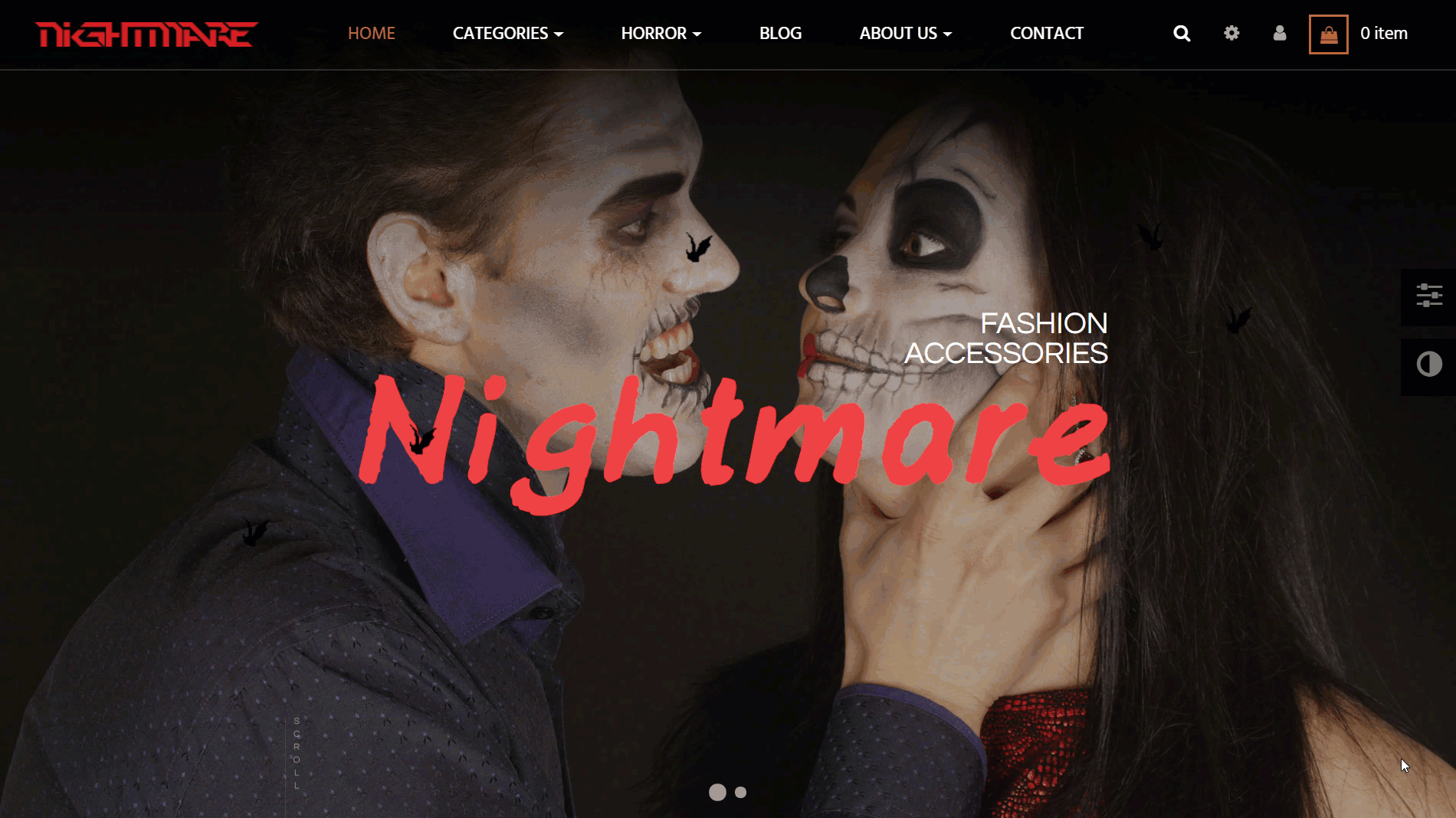 Leo Halloween Bat Free PrestaShop Module comes with amazing bat-flying animation and special bat icon for your online store. Bat icon is one of the inevitable images in special event as Halloween. In order to add bat fly animation easily with no code, this new PrestaShop Module will make your store more interesting. Despite any products you are selling on your website, install this Free Halloween Prestashop Module for your online shop to create more excitement for your customers when visiting and shopping on your website.
2. Leo HALLOWEEN COUNTDOWN Free PrestaShop Module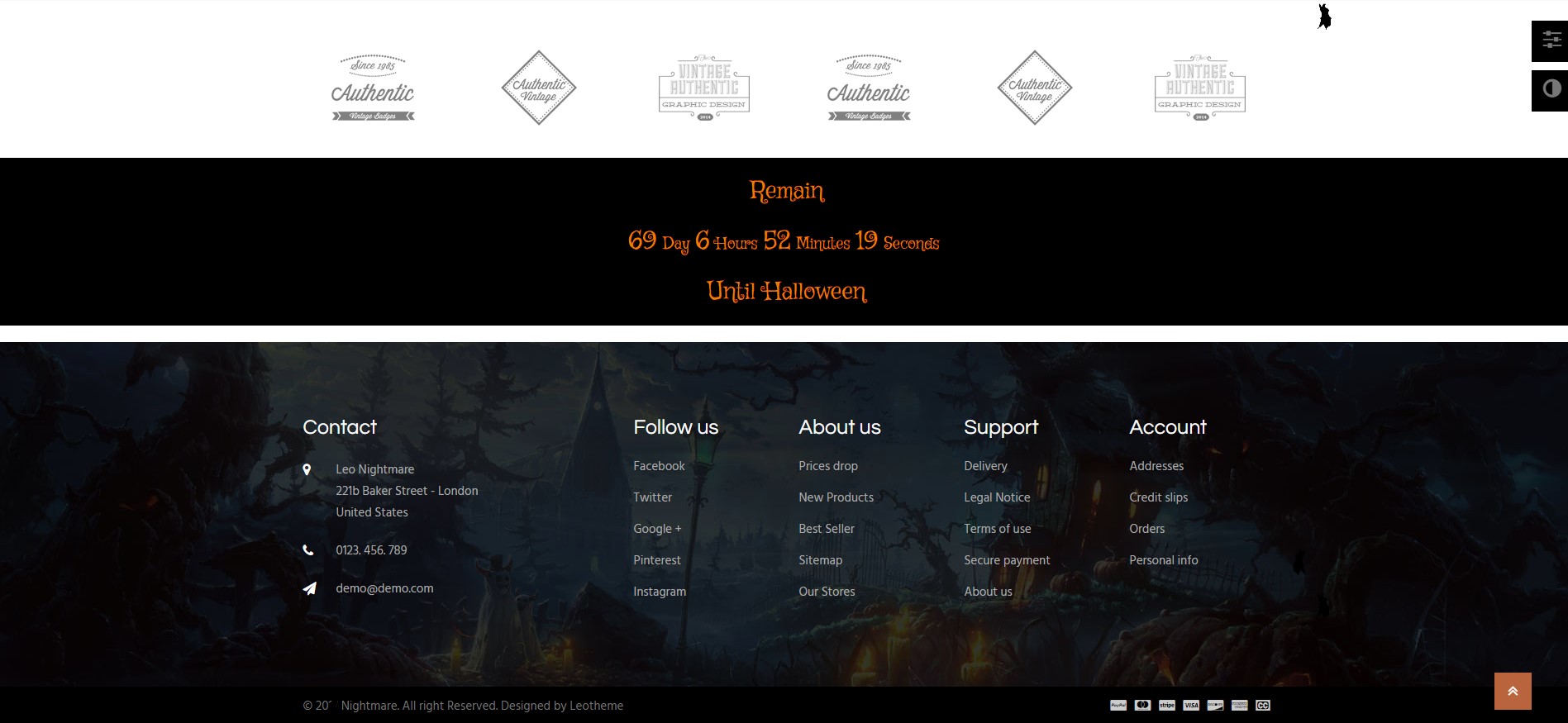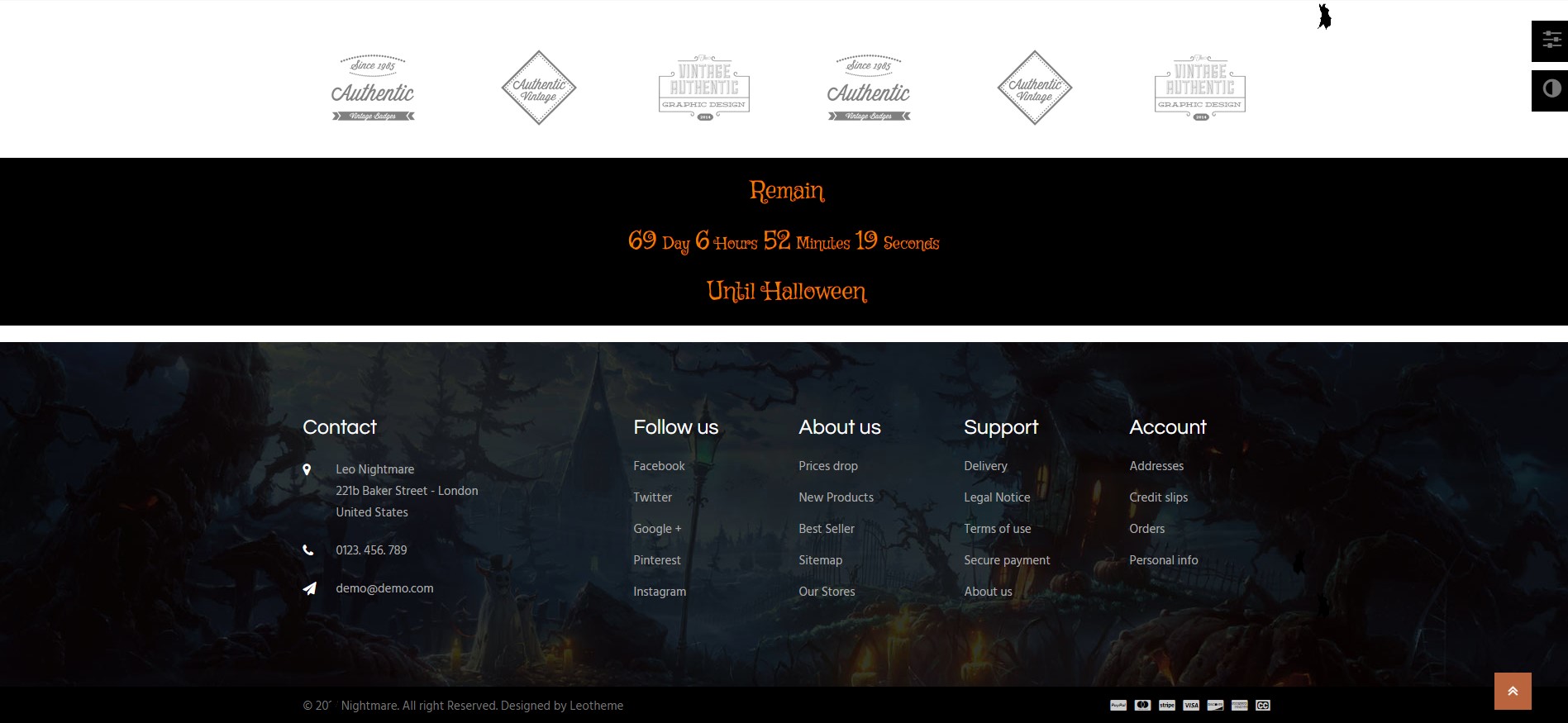 Leotheme is delighted to offer you Leo Halloween Countdown Free Prestashop Module. For any discount promotion or special events annually like Halloween, Christmas, Valentine, New Year, etc,.. It's important for you to create the urgency and boost sales. By installing this Halloween Countdown Free Prestashop Module, your website will be displayed the real-time Countdown Timer on the homepage, which shows the exact discount time with days, hours, minutes & seconds for a specific product or all products on your website. This rushes your customers to buy your products in a certain period of time.
This is the end of blog "Best Free PrestaShop Themes + Modules for Halloween Season 2019" with attractive slider & flexible layouts. Hope that you can pick an amazing template for your business.
Related Posts: