Happy New Year to all of our valued customers, we hope you enjoy your warmest and cheeriest New Year vacation with your family and friends. Here in Leotheme, our developer team is still working hard to improve our product in order to bring the best Prestashop product for our beloved customers. Not a long time ago, we released the update of Ap Pagebuilder Module version 2.2.7.  On this new year occasion, we are delighted to announce to you the update Ap Pagebuilder Prestashop Module version 2.2.8.
We'd like to summarize the 3 new features of Ap Pagebuilder version 2.2.8 as below
Get all attribute of a product
Responsive tab
Ajax magic tab
Now let's go through all of these features. This blog will guide you on how to apply them to your website.
I. Get all attribute of a product 
In the previous versions, you only can show color or full attribute for a product. However, version 2.2.8 allows you to display separately size, color, or any attribute you want 
– Show size


– To display Size for a product in home and category, please download and use the latest version  2.2.8 of Ap Pagebuilder Module. Then you access Back-office and go to
Ap PageBuilder  -> Ap Products List Builder
Next, you select edit  Product list active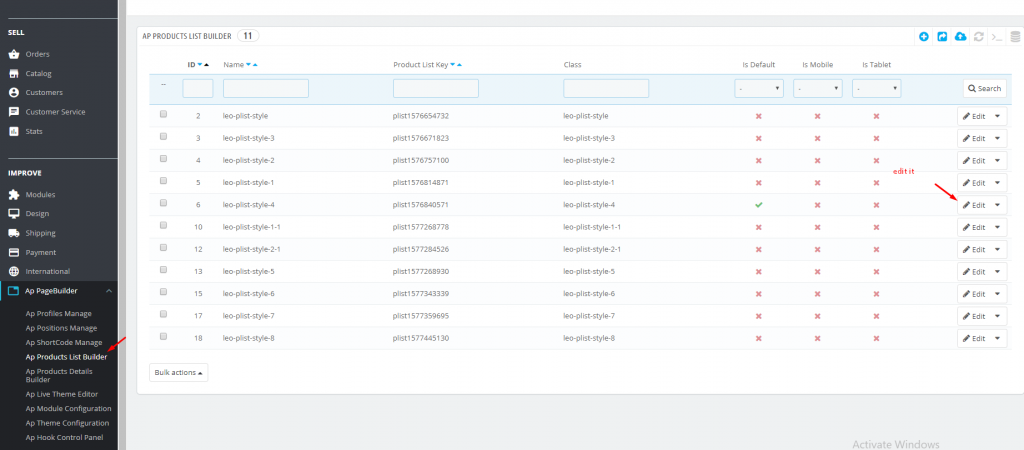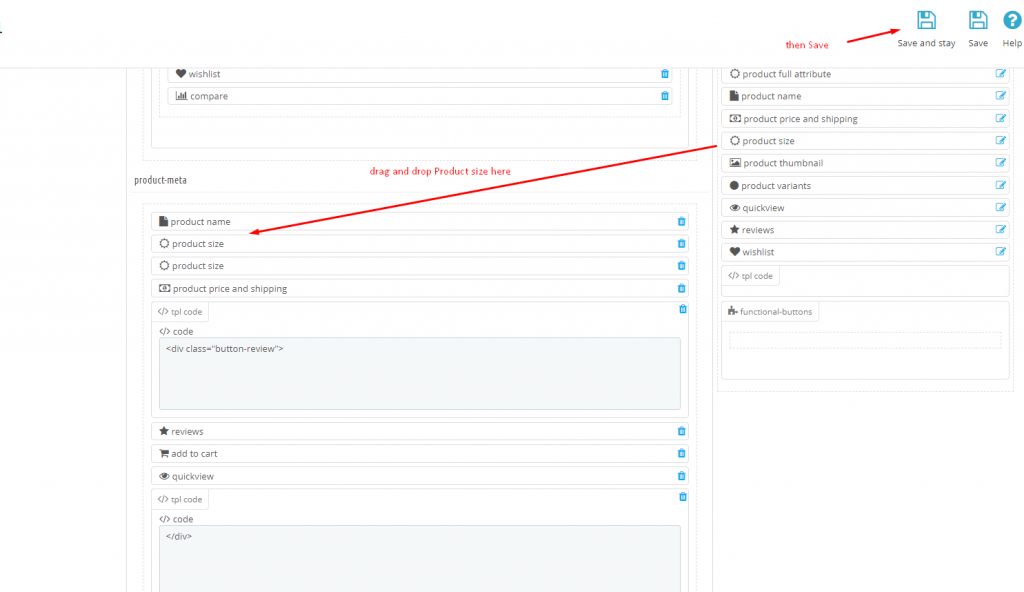 II. Responsive Tab
To default on mobile, you will get the same tab as it's on the desktop. However, if you have many tabs and the mobile screen is only 320px. You can use this new feature – responsive tab.

When you are on mobile, you can display 2 types as below:
Type 1: Accordion on mobile


To activate this feature you need to load the library in module configuration:


Type 2: Dropdown Tab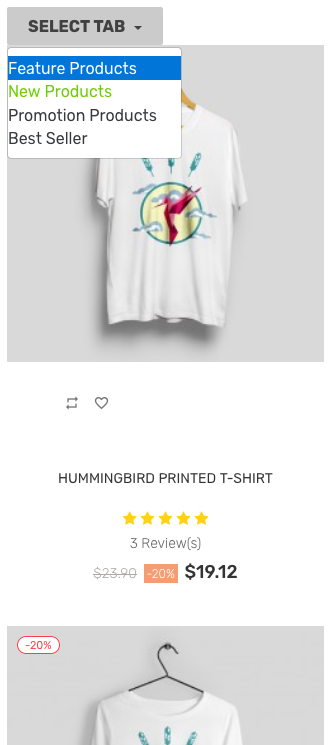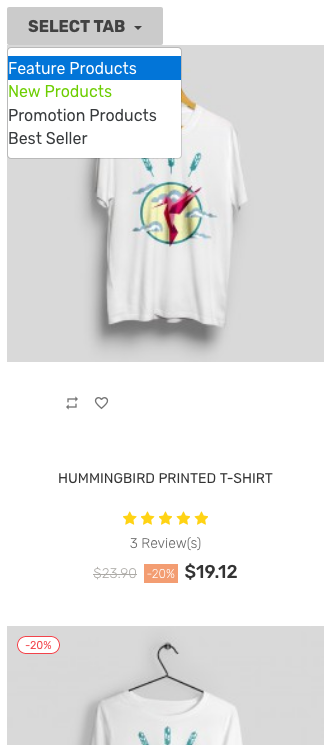 III. Ajax magic Tab feature
The typical difference of Ajax magic Tab compared to the normal tab is that all content in the tab is loaded by ajax. You can freely insert content insight without the fear of slowing down the web. Besides, you can filter products by category filter. In the powerful admin panel, you can select filter

In the Frontend, you can do as follow

Below are typical improvements of Ap pagebuilder Prestashop module version 2.2.8. If you have any questions or contributions to our work, please feel free to leave yours in the comment box, it would be appreciated.