Read more: Is Leo Elements Creator Worth It?
The first thing on the checklist when you want to start your online business must be a perfect website. But you don't want your website just like the other normal  website. You want it to be a unique one. The problem is what if you don't know how to code and don't have the budget to hire a professional developer ?
Worry no more ! Introducing Leo Elements Creator – the powerful live editor page builder module that allows you to create, manage and host your Prestashop website within minutes.
You totally could run your online store on your own even if you have zero coding knowledge by this powerful module. Leo Elements Creator included 36+ pre-made widgets which can be easily added to your website using the live drag & drop editor. With this module, you could easily make your website responsive to any type of screen. Furthermore, you totally have full control on crafting any kind of page, including landing page, form, blog,…
If you're a developer, you could also add your custom CSS, HTML and JavaScript  to your websites as you wish.
Explore Leo Elements Creator Now
Leo Elements Creator Module
This module of ours has an intuitive edit section that allows you to create a website or even some for your business. Don't need to have any knowledge about coding, no more hiring any other developer,… You can now start design your website on your own with a small budget.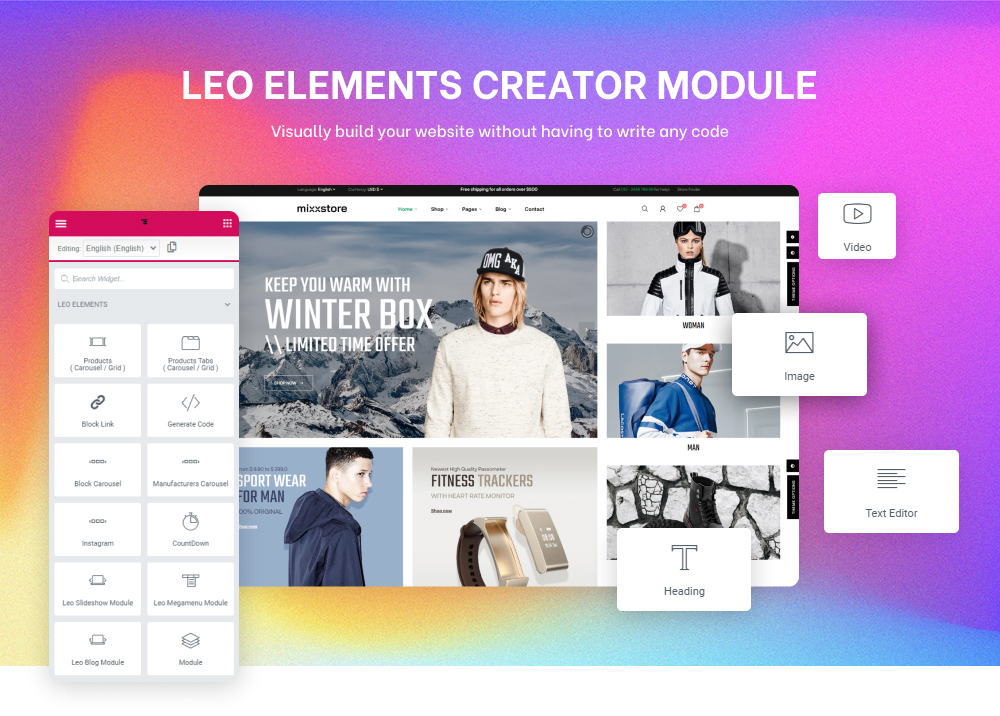 Premium Product Widgets
Leo Elements Creator comes with 36+ wonderful widgets to replace tons of code for many wonderful functionalities such as text, image, gallery, menu, map,… Especially, it also has our top 3 best-seller module. Just buying 1 module but you gonna have 4 modules later. Build any type of page imaginable with just some drag and drop.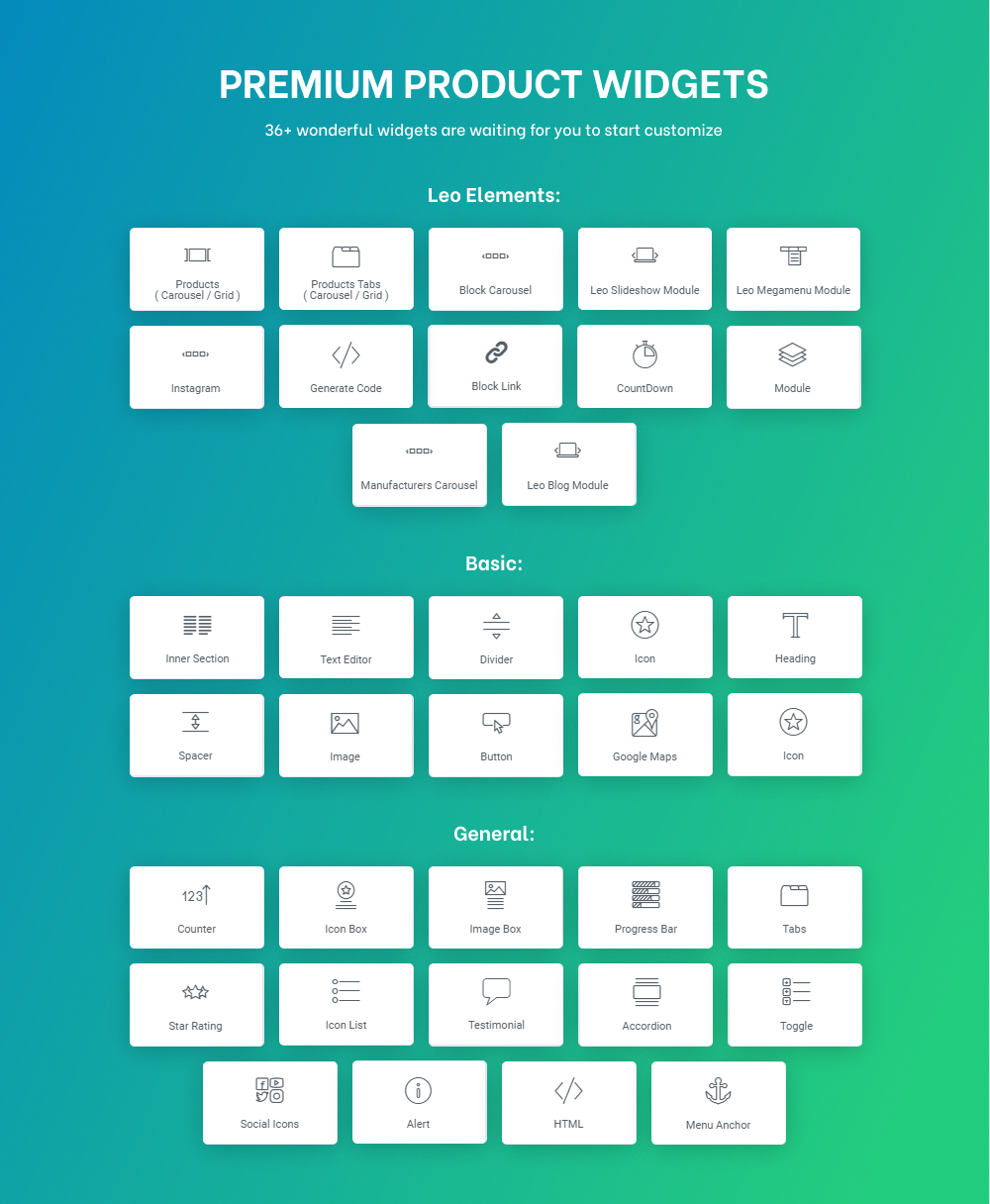 Efficient Admin Dashboard
Manage website profile detailedly and quickly access all your Leo Elements Creator connected sites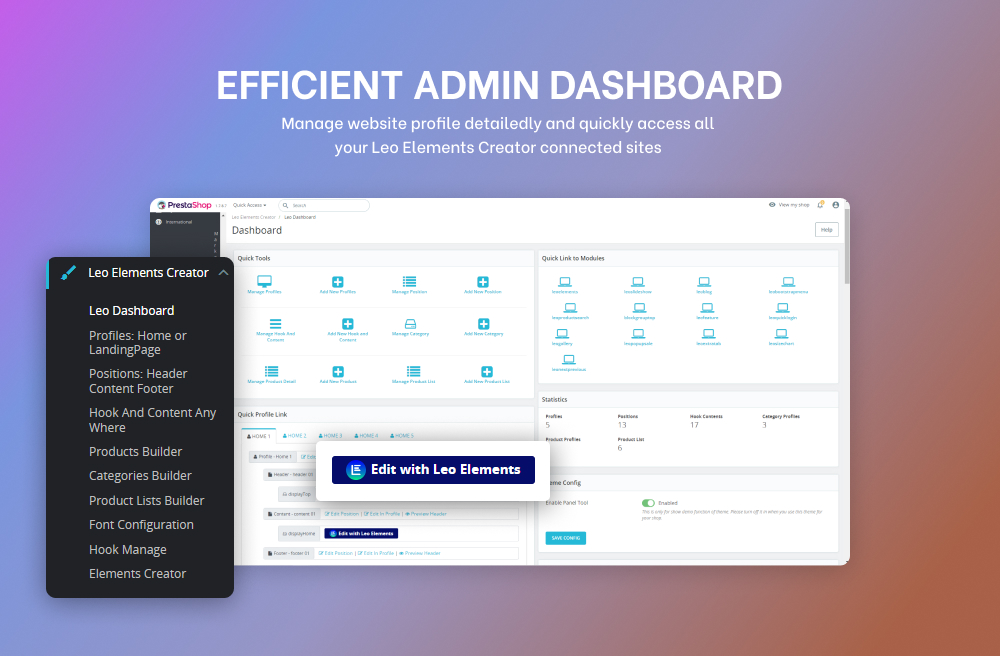 Let's Dive In  
Add your new profile and start editing  with Leo Elements Creator now !!!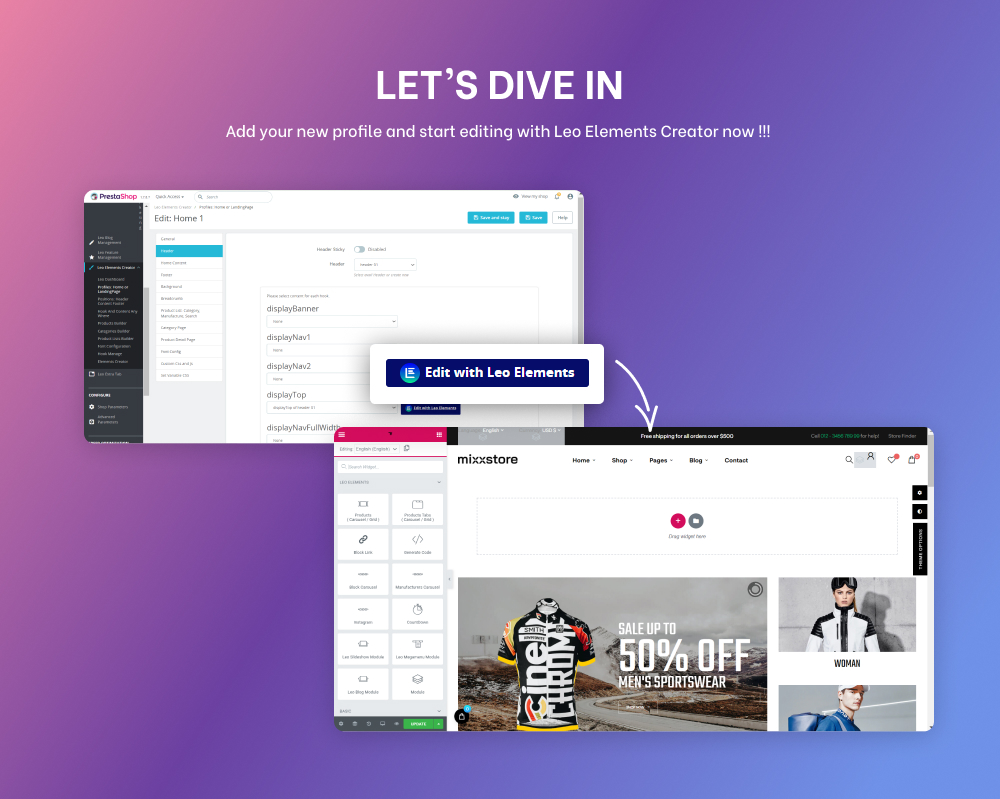 Live Editor 
Drag and drop the widgets to any position on the page that exactly where you want 
Content Of Product's Description
Leo Elements Creator helps you to rattle through changing your product's description, no need to purchase other modules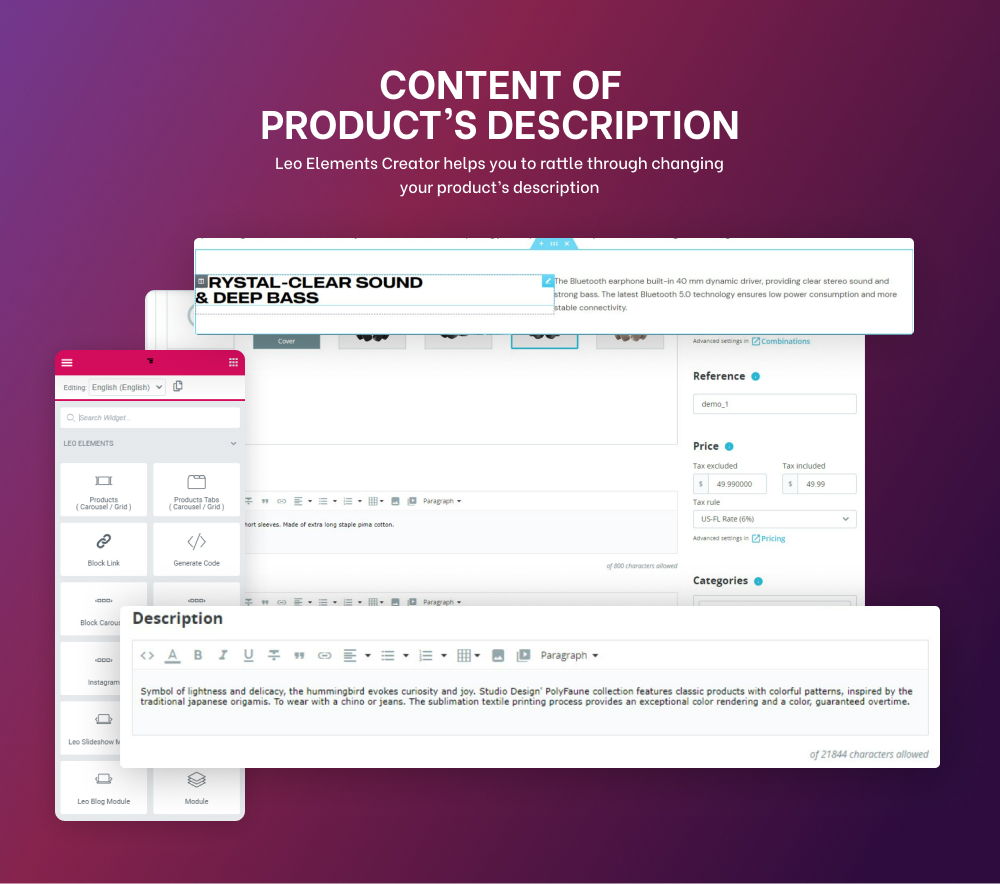 Edit Category Appearance
Edit all the settings of your category: name, description, cover image,…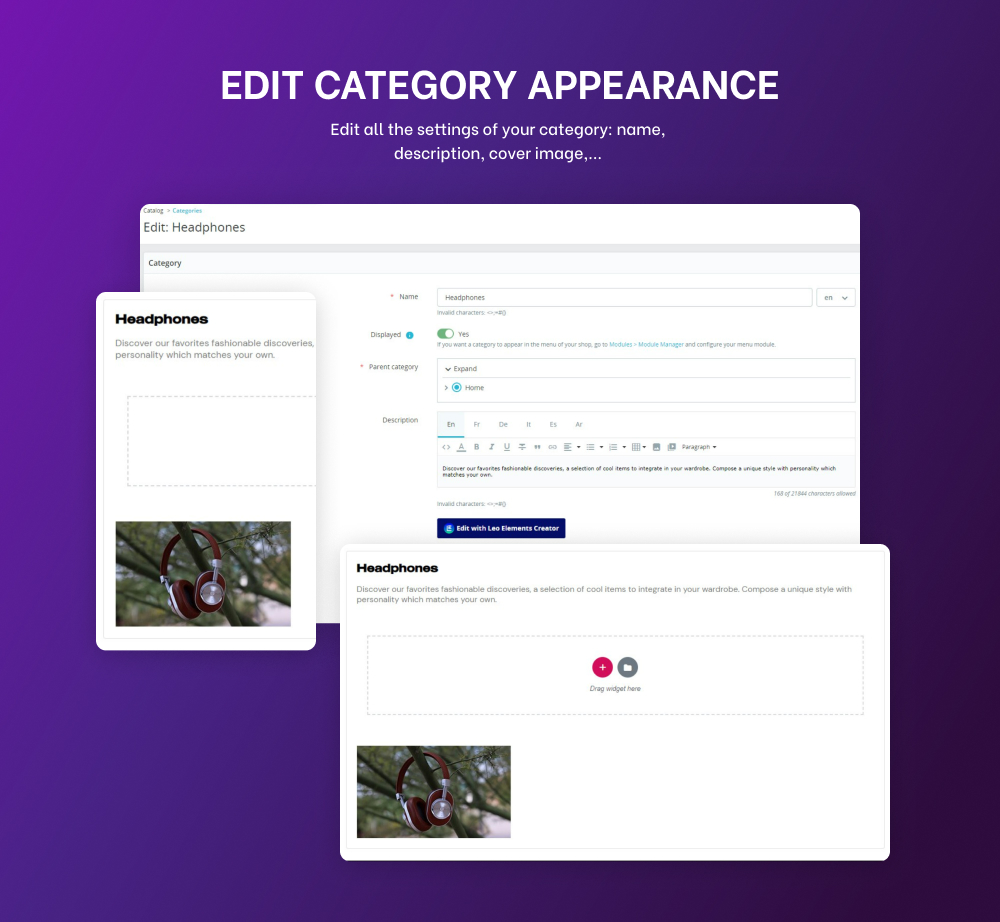 Build Responsive Websites
Adjust your website to fit all types of screen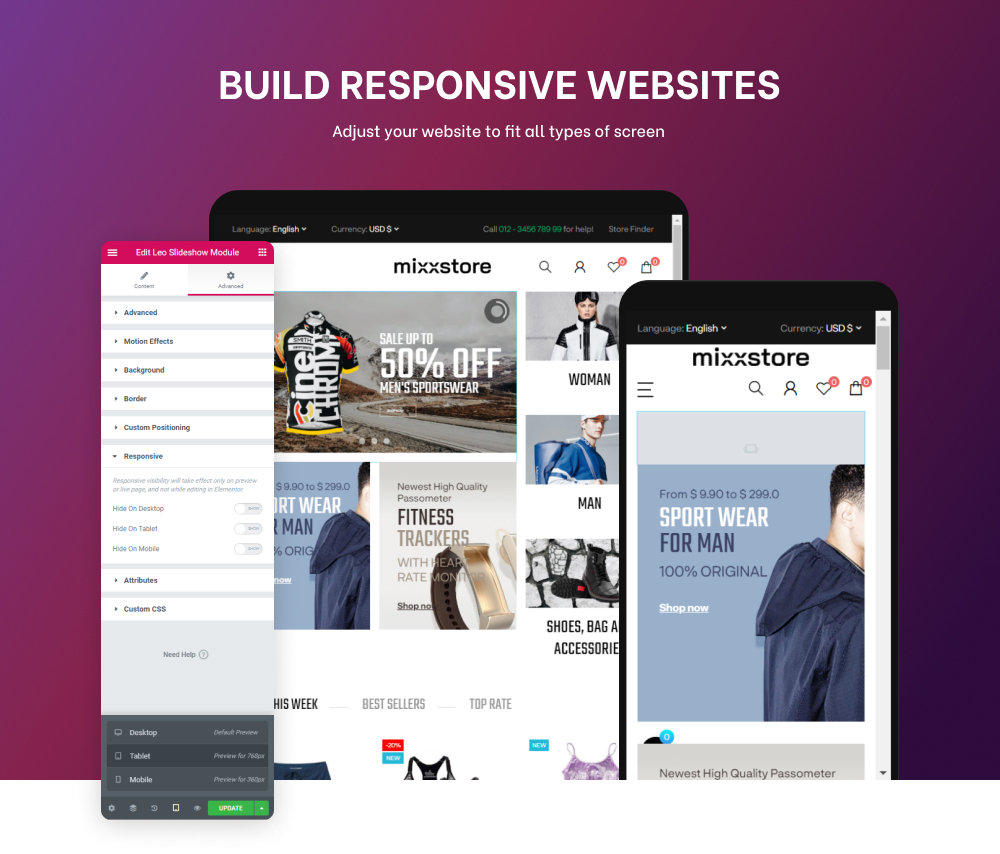 Header Builder
With our live editor, you can gain control of the Header and how it looks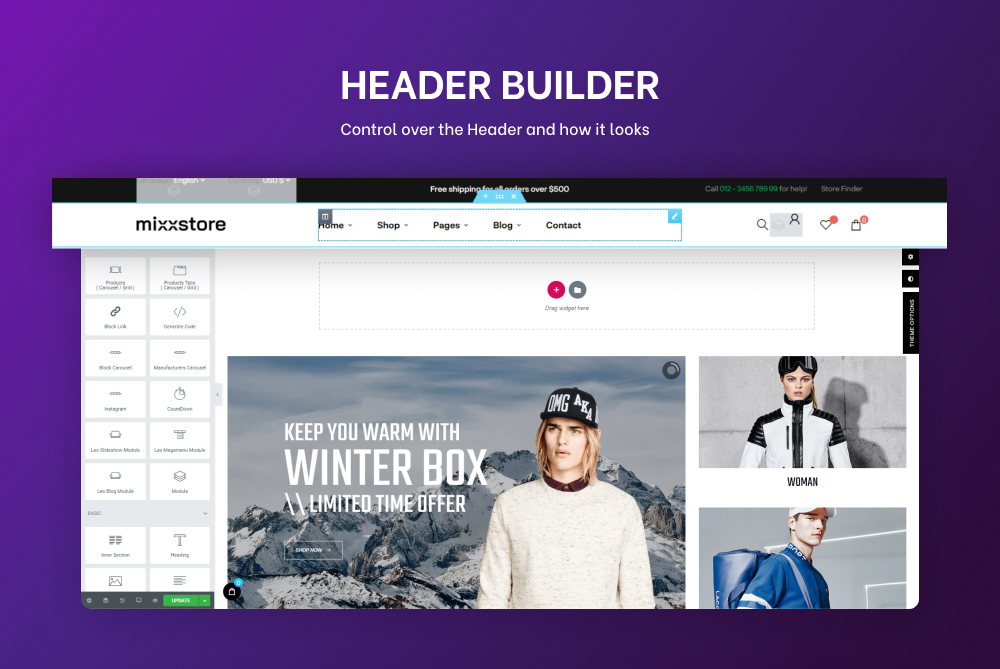 Footer Builder
Present your essential information and navigation at the bottom of web pages with Leo Elements Creator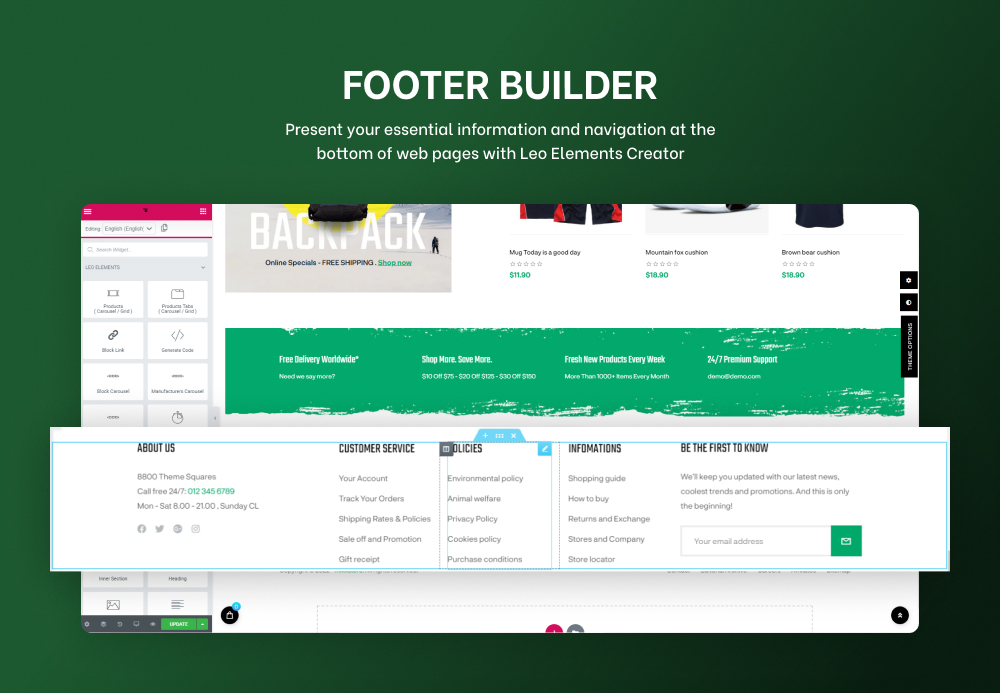 Homepage Builder
Unleash your creativity and create a charming customizable homepage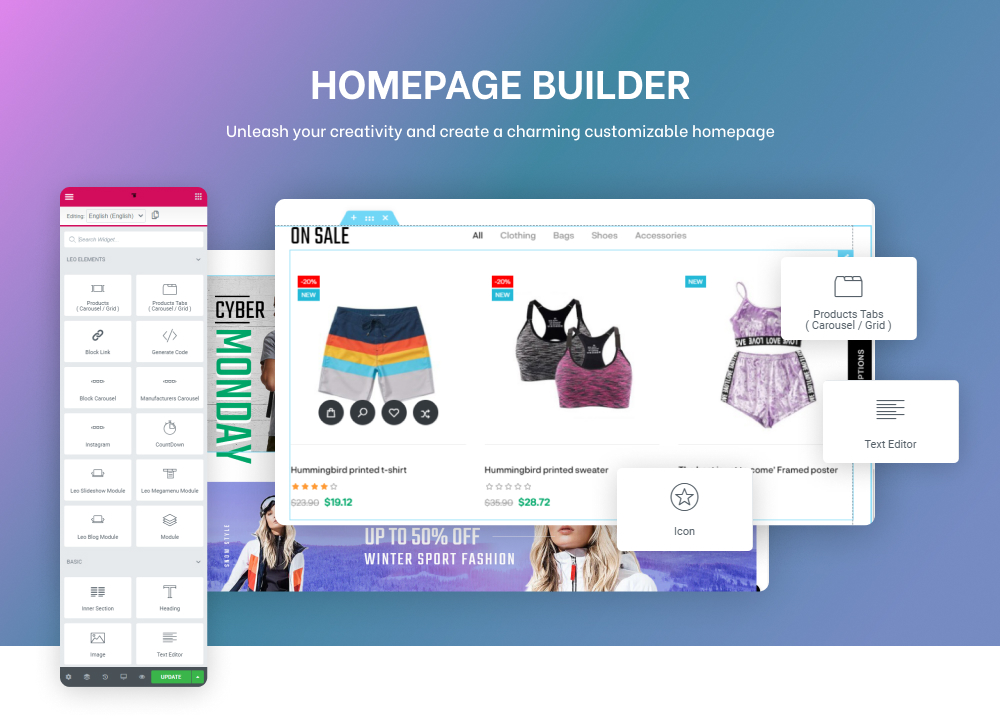 Landing Page Builder
Create your landing page specifically for advertising campaign has never been easier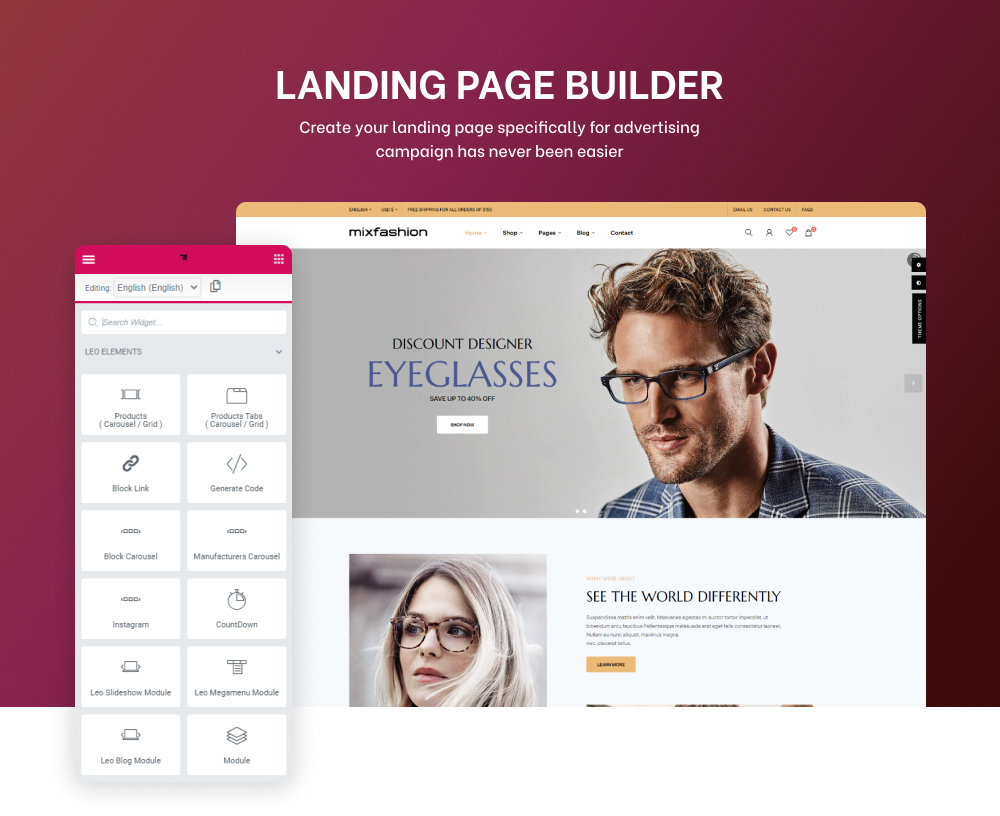 CMS Page Builder
Swiftly build  your tailored multipurpose pages with our intuitive interface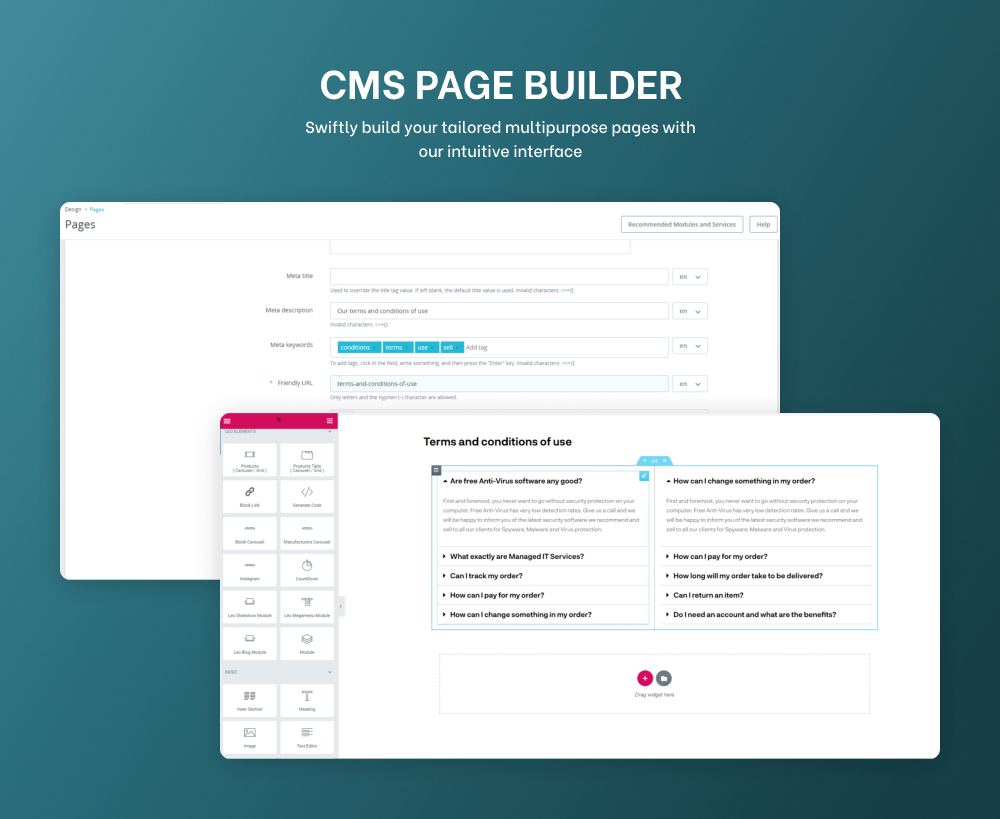 Highlighted Features
Purchasing is not just for the module but for our excellent customer service and a great deal of feature