Read: Leo Elements Creator || The Powerful No-Code Prestashop Page Builder
Leo Elements Creator is a the powerful live editor page builder module that allows you to create, manage and host your Prestashop website within minutes. Additionally, Leo Elements Creator has a great deal of widgets. It even has our top 3 best-seller modules with it. You're now don't need to buy them separately but still have them in your Leo Elements Creator module.
In this blog, we gonna introduce you to Leo Elements Creator's highlighted widgets.
Leo Slideshow Module
The first one integrated in Leo Elements is Leo Slideshow Module. Which is a premium multi-purpose module to create image galleries, content sliders, slideshows with effects. This powerful module will allow you to create a slideshow out of any content. It uses cutting edge technologies to provide the smoothest experience that's possible.
Leo Slideshow Module has a beautiful and easy-to-use admin interface with supporting modern features as real-time previews, timeline view, Google Fonts and transition builder for custom animations. It is device friendly by supporting responsive mode, multiple layouts, touch gestures on mobile devices, and uses techniques like lazy load and conditional script loading for optimal performance. You can add any content into sliders, including images, text, custom HTML, YouTube and Vimeo videos self-hosted multimedia contents. It's also SEO friendly by allowing you to build semantic markup with custom attributes that search engines can index easily.
Make your store look more impressive and attractive to your shoppers with a Leo Slideshow now!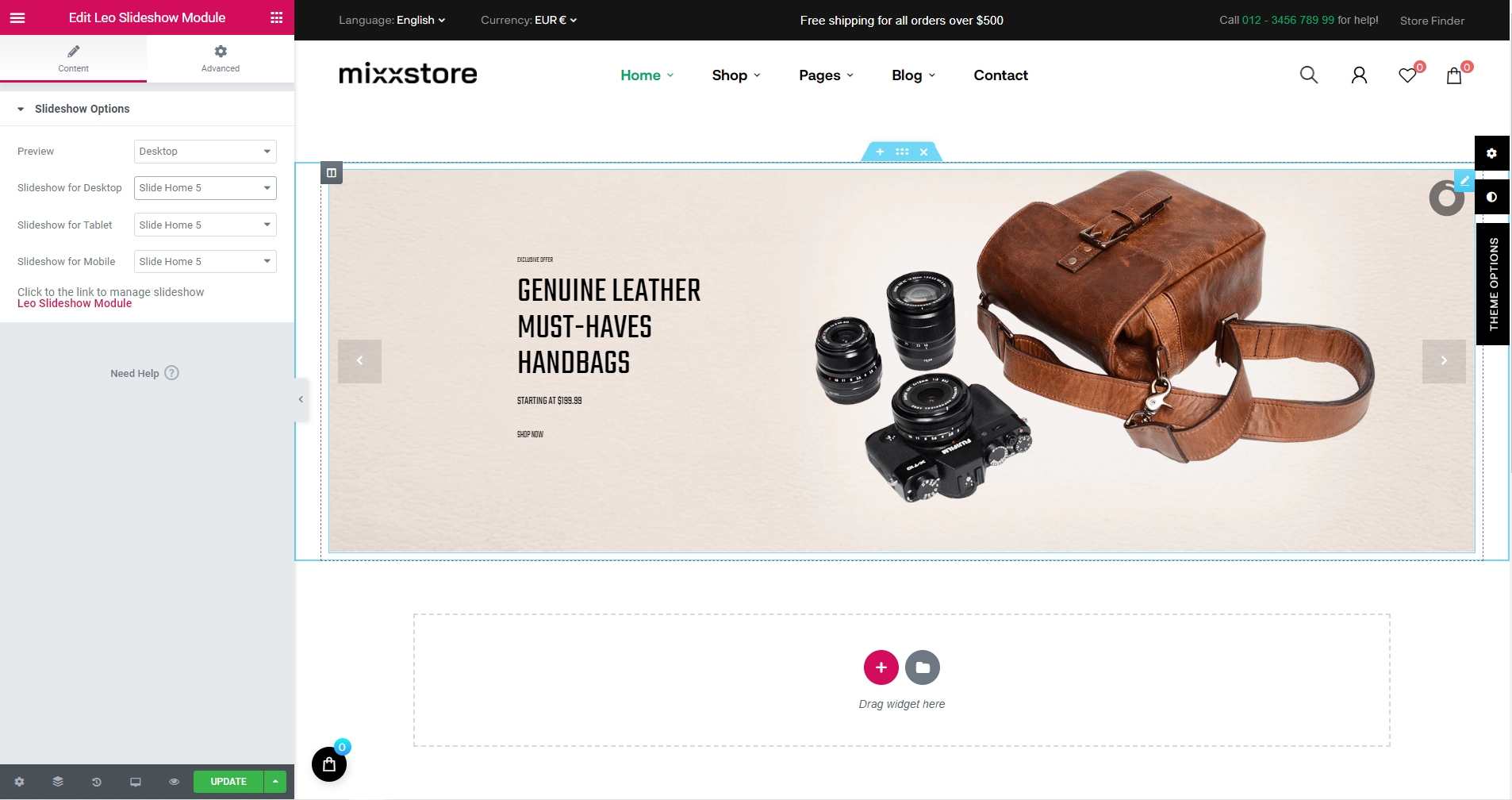 Leo Megamenu Module
Instead of buying Leo Megamenu Module separately, it's already integrated in Leo Elements Creator.
 Leo Megamenu is a handy and modern megamenu builder for your store. It helps you quickly create a convenient mega-menu for your customer to navigate through all the pages. Menu is an advanced solution for your store. So you can add your own links or use the auto links for cms links. You can also display your highlighted collection here.
Leo Megamenu is an easy-to-use module. Using it, you don't have to manually add the categories each by each because it's now generated automatically. Our module even support you in making responsive megamenu, which is an important element make up customer's experience.The module will help you in obtaining higher revenue through an efficient and user-friendly navigation. With a built-in system and individual layouts, building a wonderful mega-menu is now a piece of cake.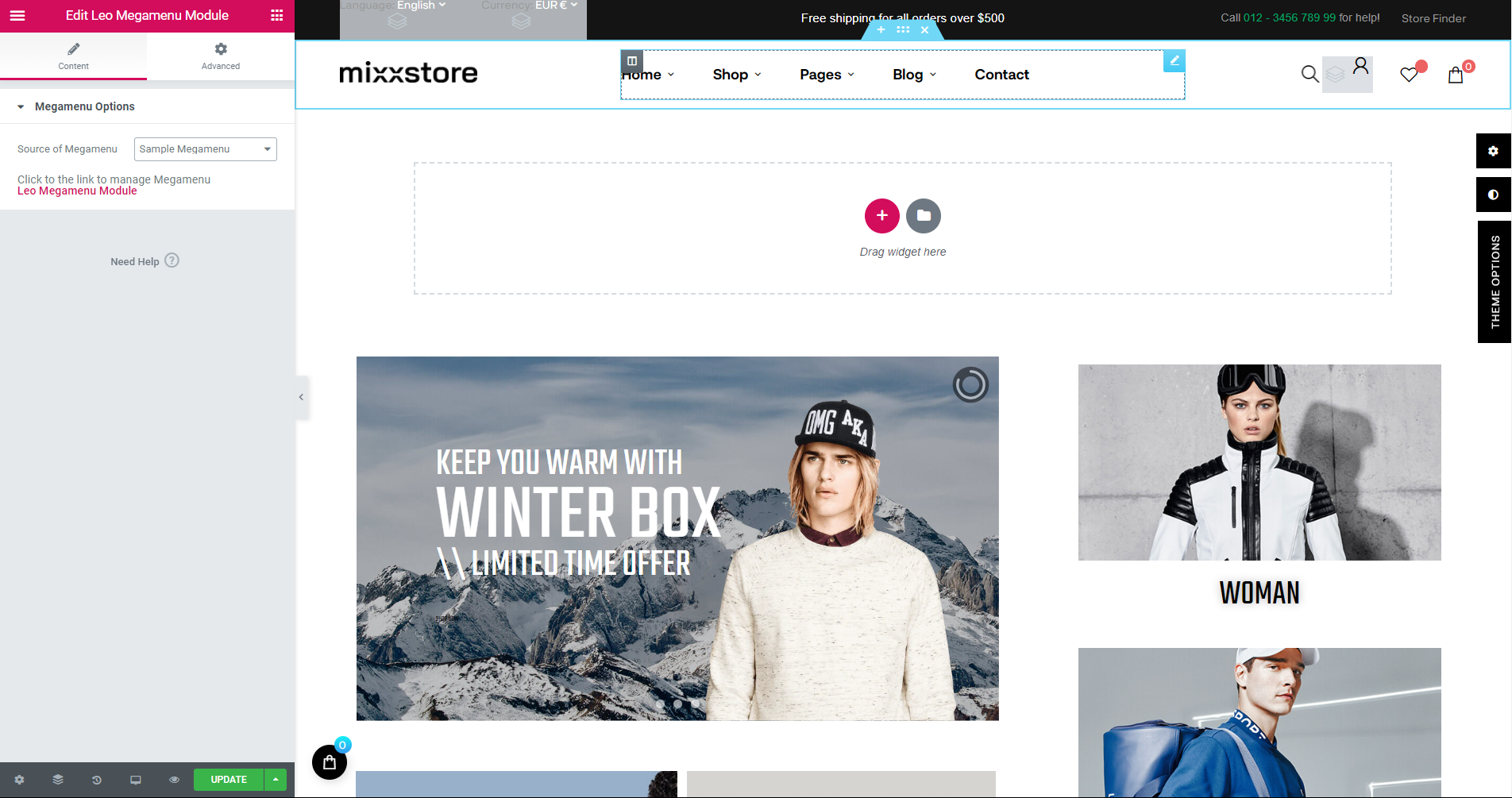 Leo Blog Module
Leo Blog Module is a flatform for Prestashop blog that includes everything you need for your site blog page. Do you know that blogging is another good way to make money. Create a perfect platform for your writing with unique blog lists & beautiful posts 
The Leo Blog Module dashboard allows you to configure how the displaying of blog page, listing item view, item detail view. You can also create theme, template for the blog page. The blog content management includes: Cateogry management, blog item management and comment management. It alo has 2 modules: Leo Blog management and Leo Latest blog – display latest blog items in slide in any hook.
Make your store look more impressive and attractive to your shoppers. Start blogging to keep your customers up-to-date with the most recent information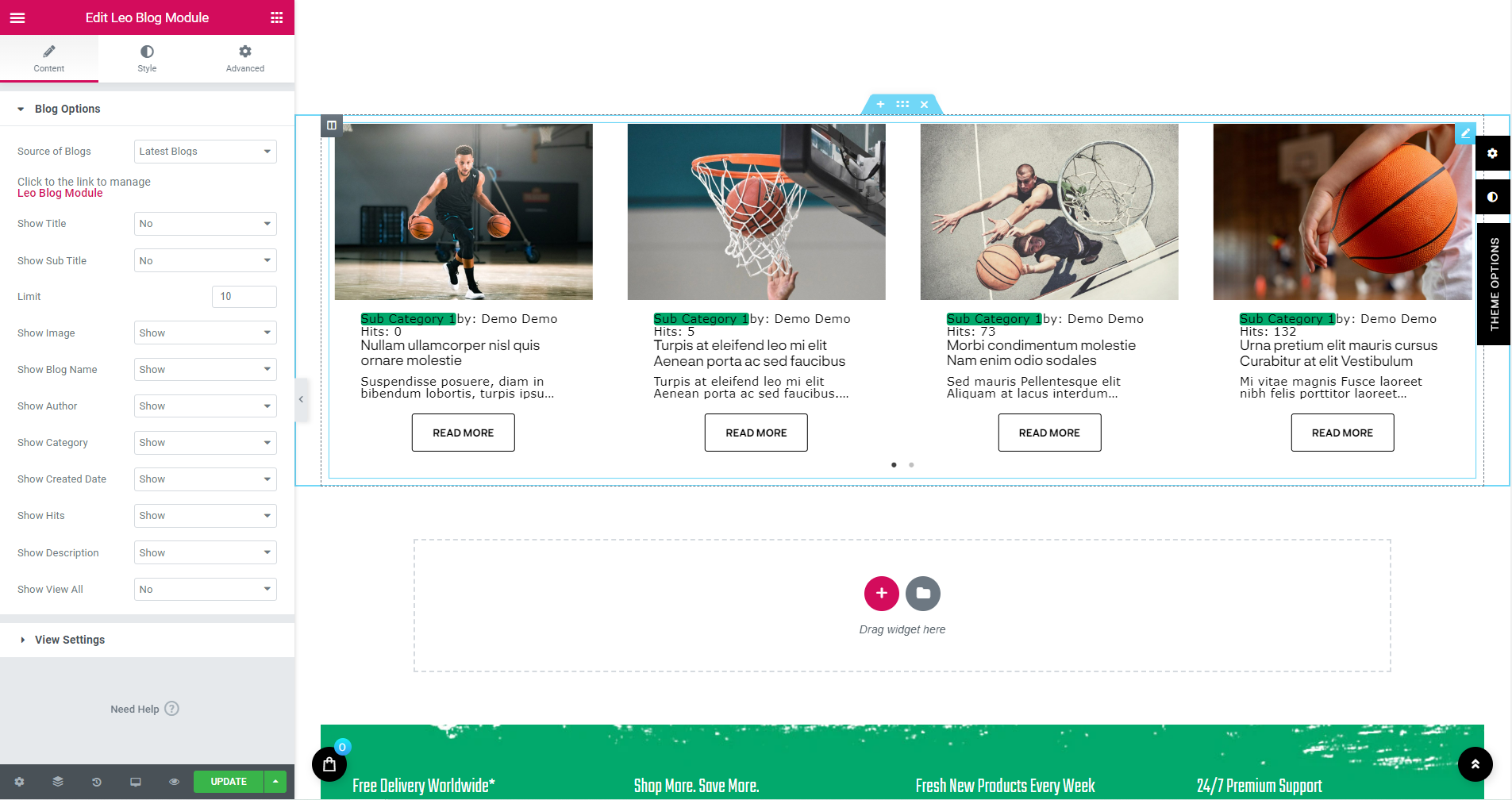 Products ( Carousel/ Grid ) Widget
Showcase your products to your buyers in a fancy carousel! This widget will help you to increase sales by highlighting your featured products, new products, prices drop and bestsellers.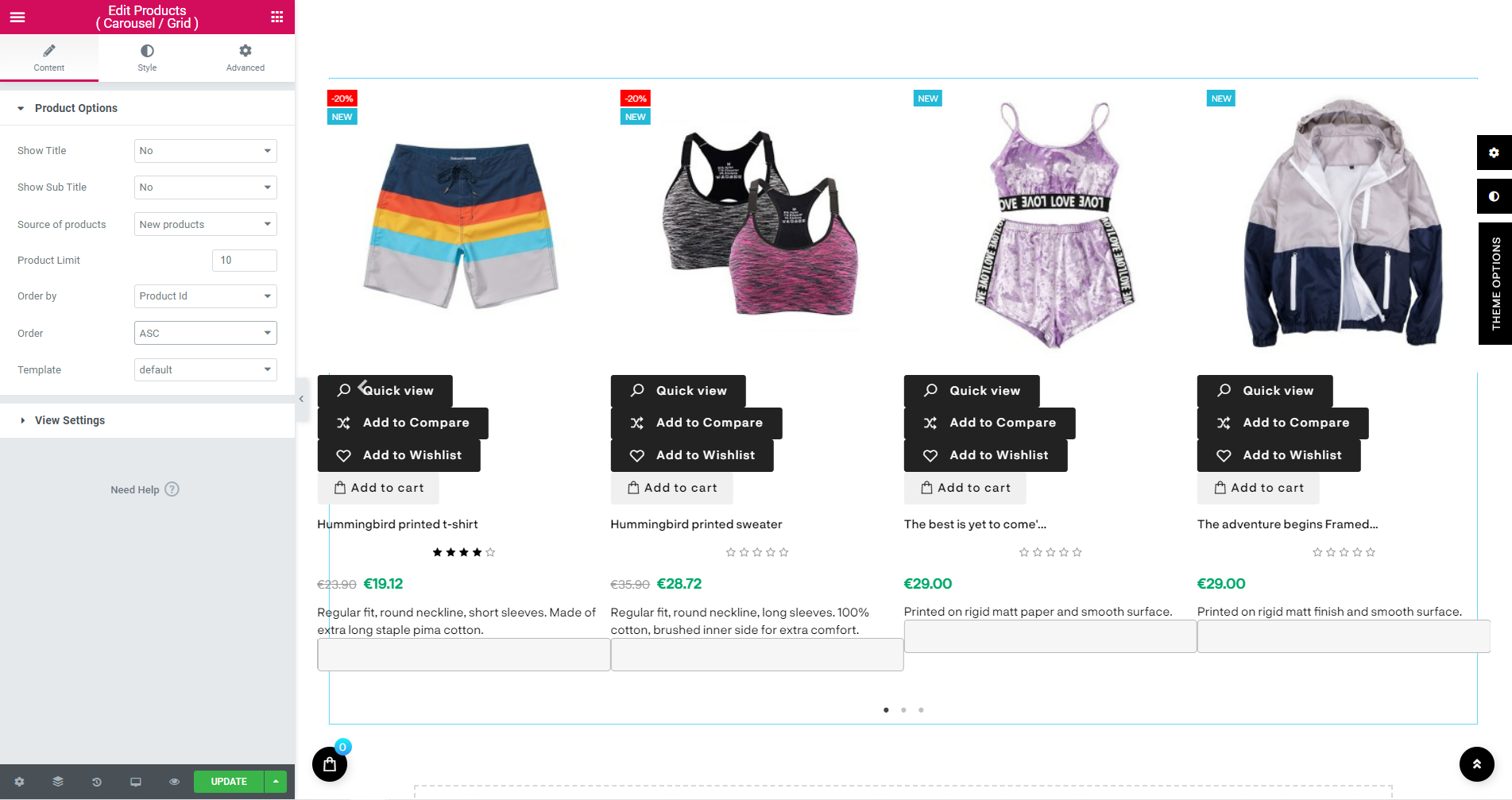 Products Tabs ( Carousel/ Grid )
Showcase your products to buyers on a fancy carousel! This widget will allow you to display many featured products.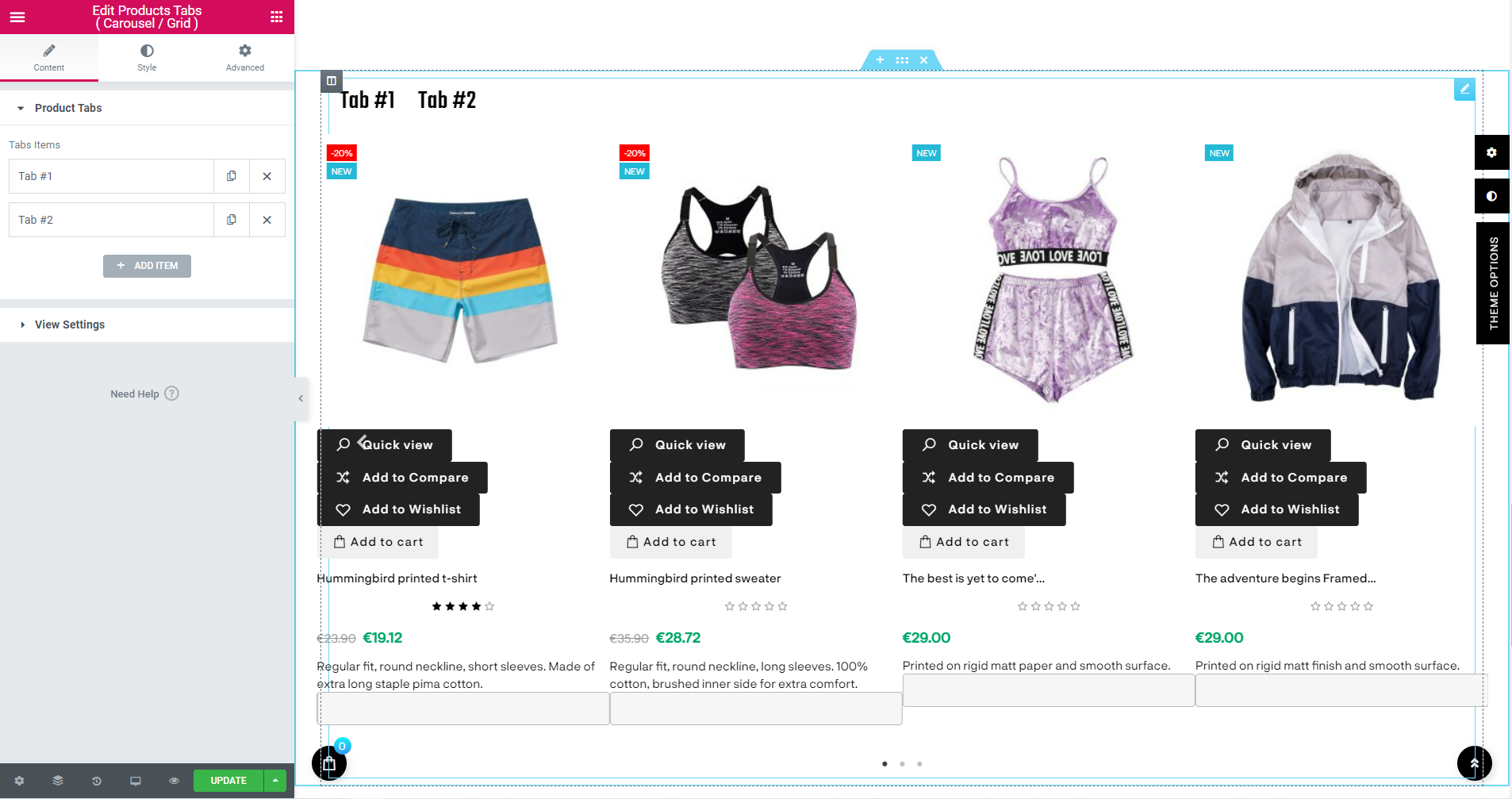 Block Link Widget
The Block Link Widget helps you to easily design and customize.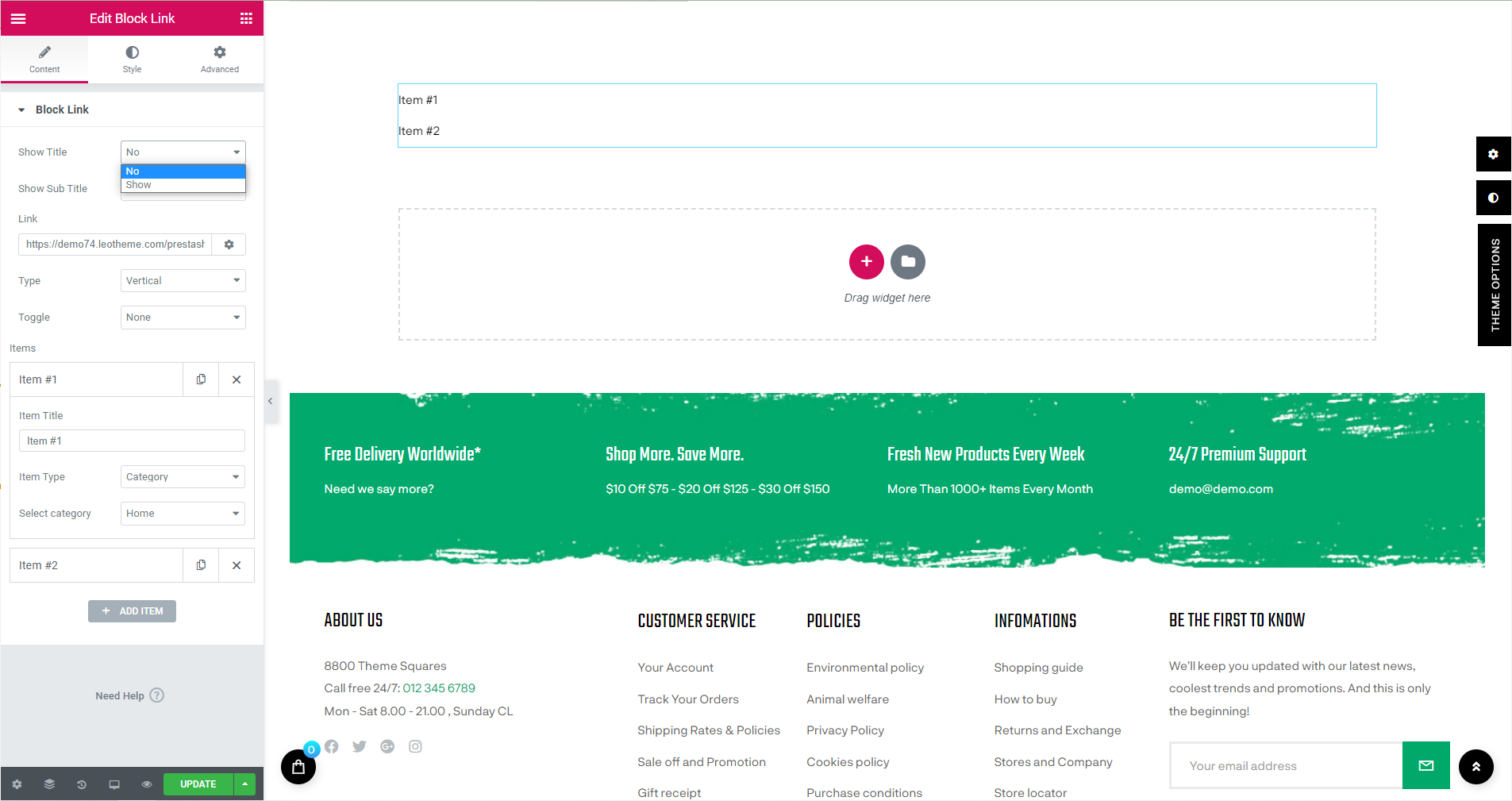 Generate Code
This widget allows you to add code snippet. The code will be read and the result will be displayed on the screen.
Block Carousel Widget
The Block Carousel Widget helps you to easily design and customize item.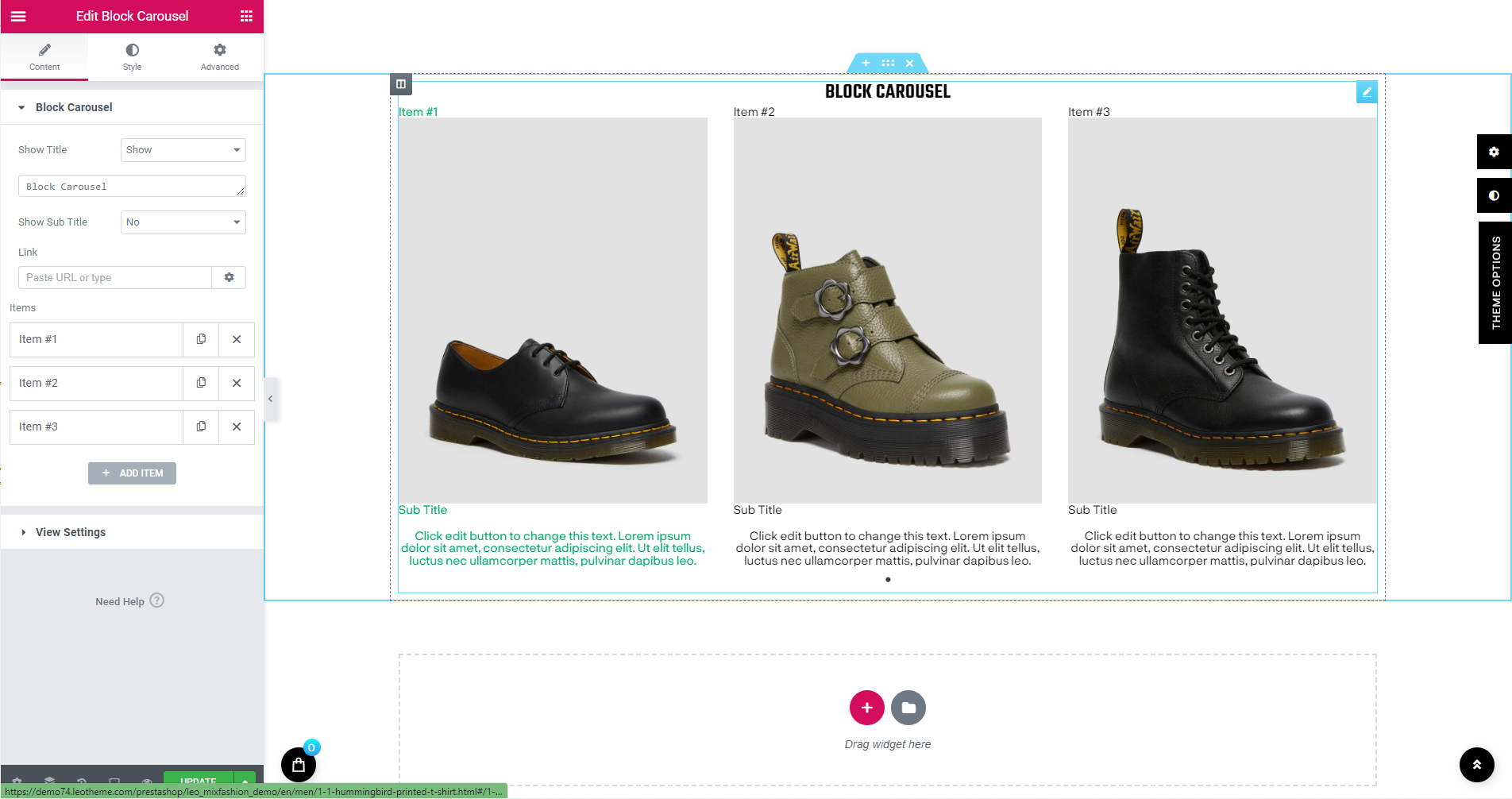 Manufacturers Carousel
This widget will show you the logos of all the manufacturers, or those that you need to display.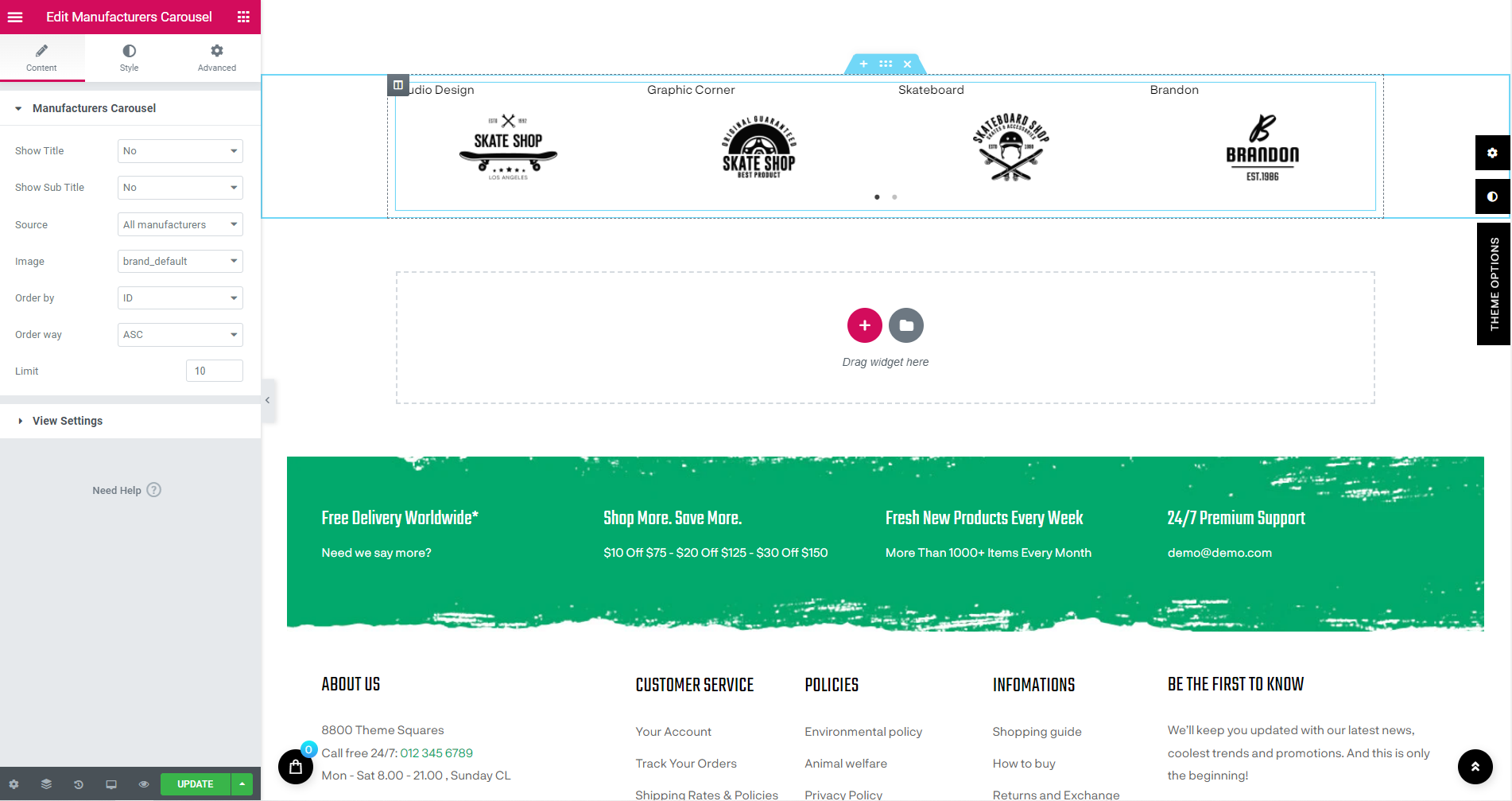 Instagram
Instagram widget Allows you to add an Access Token to display instagram photos related to your topic.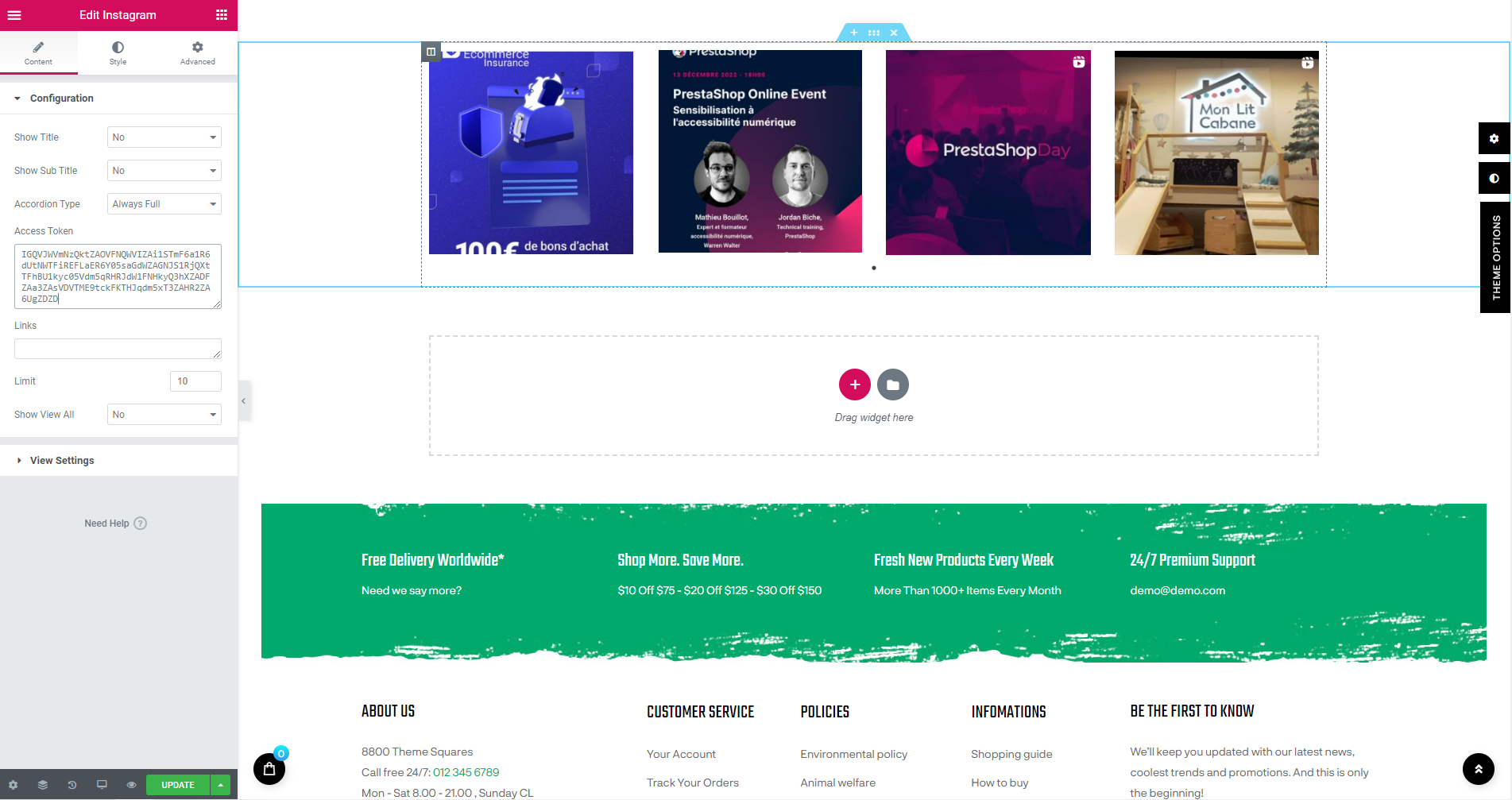 Countdown Widget
The Countdown widget allows you to count down from the start date to the end date in your page.